Howdy Folks,
Welcome to BloggingEclipse – A community for Bloggers & Affiliate marketers to get freedom from the 9-5 lifestyle. This blog is dedicated to bloggers, who are living an Internet Lifestyle or want to..!
On BloggingEclipse I  share Tutorials, Tips & tweaks about Affiliate Marketing, Making money from Blogging, SEO, turning our visitors into Customers and online marketing tips for Entrepreneurs and Start-ups
BloggingEclipse was started to help bloggers & internet marketers with resources, tips, tweaks & industry news. This is the era of internet and in this era it's not that much difficult to make money online, if you know the right approach.
What BloggingEclipse Shares:
I & my team write about SEO Tips, Affiliate Marketing tips & tricks, Web Hosting reviews, Web hosting coupons, Ad-network reviews, CPA network reviews, growth tools etc.. to help my readers grow in internet marketing field & save money on their internet business investments and I do write on all topics related to Blogging & WordPress.
What you will learn from BloggingEclipse:
Blogging is all about exploring yourself, Engaging in conversion and sharing your ideas, thoughts & creativity via a platform. It's not only about coding but to make yourself available to millions via a platform.
Blogging has become a full-time profession for thousands & Top ninja;s are making more than $10,00,00 a month from it.
There are various options available to cash out from a blog or website, All it depends upon your work, approach, industry & patience.
Here I will teach you the exact working methods to monetize from your  blog via affiliate marketing, running right campaigns on your traffic & SEO strategies to drive tons of Organic traffic to your blog.
---
Brilliant Mind behind BloggingEclipse
Hello, my name is Aliakbar Fakhri, but you can call me Ali. and I am the owner and fountainhead of BloggingEclipse & several other blogs. I am an Internet Entrepreneur, blogger, world traveler, day dreamer and a visionary human being.
Sitting on a couch and weaving dreamy castles in the air didn't work for me and hence, Blogging was my stage to perform. I stepped in this beautiful field  in may 2013 and then industry never let me look back. Here I am with my creative repertoire of thoughts.
 I have an experience of 4 + years in SEO & Digital Marketing field. With strong knowledge of Internet Marketing terms like Social Media Optimization (SMO), Search Engine Optimization (SEO), Blogging, E-commerce SEO & WordPress.
How I Started…
I started to learn about blogging in early 2012, searching for online money generating ideas, spending sleepless nights, reading stories of others self-claimed blogger(s) at that time, viewing payment screenshots form thousands of websites and then I realized the specific effective strategy of this field. It took a lot of time & patience to learn, understand & create money making blogs.
I was not having any resources or financial sources to start or invest in blogging as I was unaware of results.
Like every new blogger I was also confused from where to start and should I continue Blogging for living? My schooling got completed in 2012, and my collage life started.
My Blogging Journey….
I started from blogger.com (BlogSpot) and used fast money making methods in the initial but i was getting fail in every blog. Many of my websites got penalized on google and even my Google AdSense got banned several times. 🙁
In 2013 I launched my first blog TricksMe.in which was a huge success and in the middle of 2013 my that used to get approx. 10k+ daily unique visits. I was earning between 200-300$ per month from Adsense & Cpalead, and gradually I started to invest in buying Different domains & hosting to start other blogs too.
Even some of my blogs failed but having patience and trusting in myself was the best thing I did. I knew success comes after failure and hence I never quit from Blogging.
In 2014 December I Started my another Blog TweaksMe.com which is tech blog, and in 2016 I started BloggingEclipse for helping other bloggers succeed.
I still consider myself as a learner, because in the field of SEO, you have to learn daily to survive on Google :p
Now I have more than 27 domains & all are live with websites in the different niche…
I have stopped using traditional display ads on my all websites, and now my 100% income is from Affiliate Marketing.
The Rise of BloggingEclipse..
This blog was launched in mid 2015 but it came into notice of several pro bloggers, internet marketing ninja and affiliate companies in the mid of 2016. With quality content and my in-depth strategies in affiliate marketing industry, I have been able to drive thousands of organic traffic which actually turned loyal readers of this blog.
BloggingEclipse.com have been featured in various forums, communities & on social media handle of many companies. It is not only a blog but a community for bloggers to exchange ideas get latest trends, save money using coupons & deals for blogging tools and much more. By the end of 2017, this site will get a complete new design with forums feature, virtual training for blogging & making money online.
Some Tools & resources which I use for blogging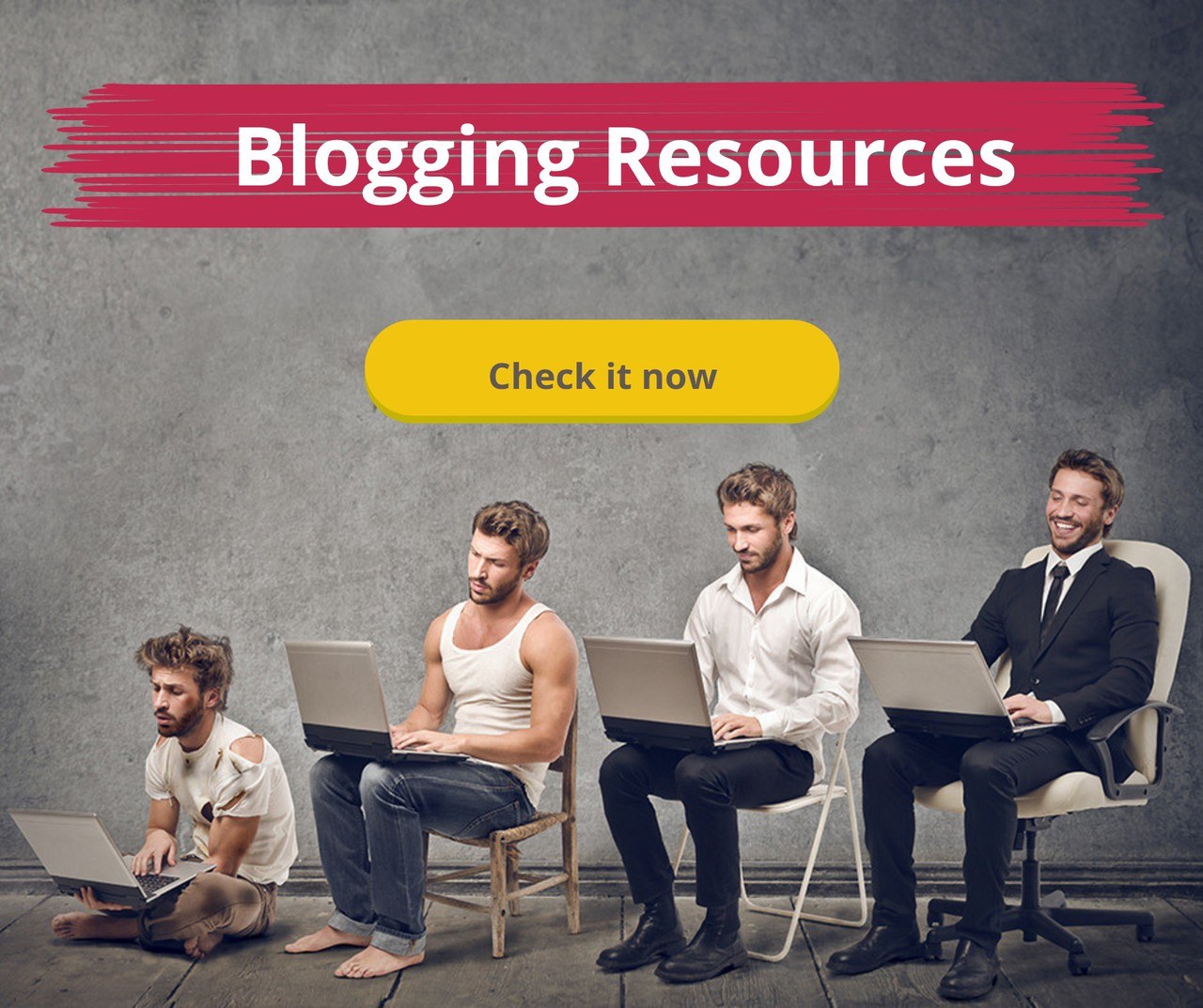 Almost every blogger have their toolbox and resources which they love for numerous uses. Every blogger have different choices on domain registrars, web hosting providers, blogging, themes etc etc. Here is the list of my favorite tools & services which i am personally using to make my blogging life more easier.
Services for my Blogs & Affiliate websites
Products, Themes, Plugins, tools:
Pluito: For complete task management & work assigning for teams
KontentMachine: To generate high quality articles for niche based blogs.
FreshBooks: The ultimate cloud based accounting and invoicing software for Bloggers/freelancers.
MyThemeShop: Best WordPress themes ever♥
SEOPressor: The only premium WoerDpess SEO plugin for improving On page optimizations.
WP Coupons plugin: The only premium plugin to add beautiful coupons section on your WordPress blogs.
HideMyAss: Best VPN for protecting Internet privacy & surfing anonymous.
Where am I standing today?
I started my journey in Blogging from part time and now I am a Full time professional blogger. I started earning $5 per day & now I am Making more than 4k$ per month from several Affiliate websites. I have attended numerous of Blogging & Affiliate marketing conferences around the globe in last 2 years.
I find myself lucky I started Blogging & selected It as my full time profession. I quit my collage & didn't completed my graduation.
Now all my blogs are operated under Tweaks Media and I am having 4 full-time employees in my office who generates content, promotes blogs and do various coding stuff as I don't know any ABC of Coding. (I hate coding:p)
BloggingEclipse & TweaksMe has given me a lot of online exposure and many people in blogosphere know me just because of this blog.
What i have learned from Blogging
If you want to really make money from Blogging or affiliate marketing then you need to work in the right approach. If you will choose wrong methods, Un-ethical ways or shortcuts, you won't succeed. Blogging is an art and you need to showcase your best creativity talent via blog medium to users for driving more traffic.
When it comes to Affiliate marketing, Your marketing methods should be strong enough to turn a visitor into customer. All i can say is don't quit.
Some memorable pics from Blogging Events, With AM (Affiliate networks)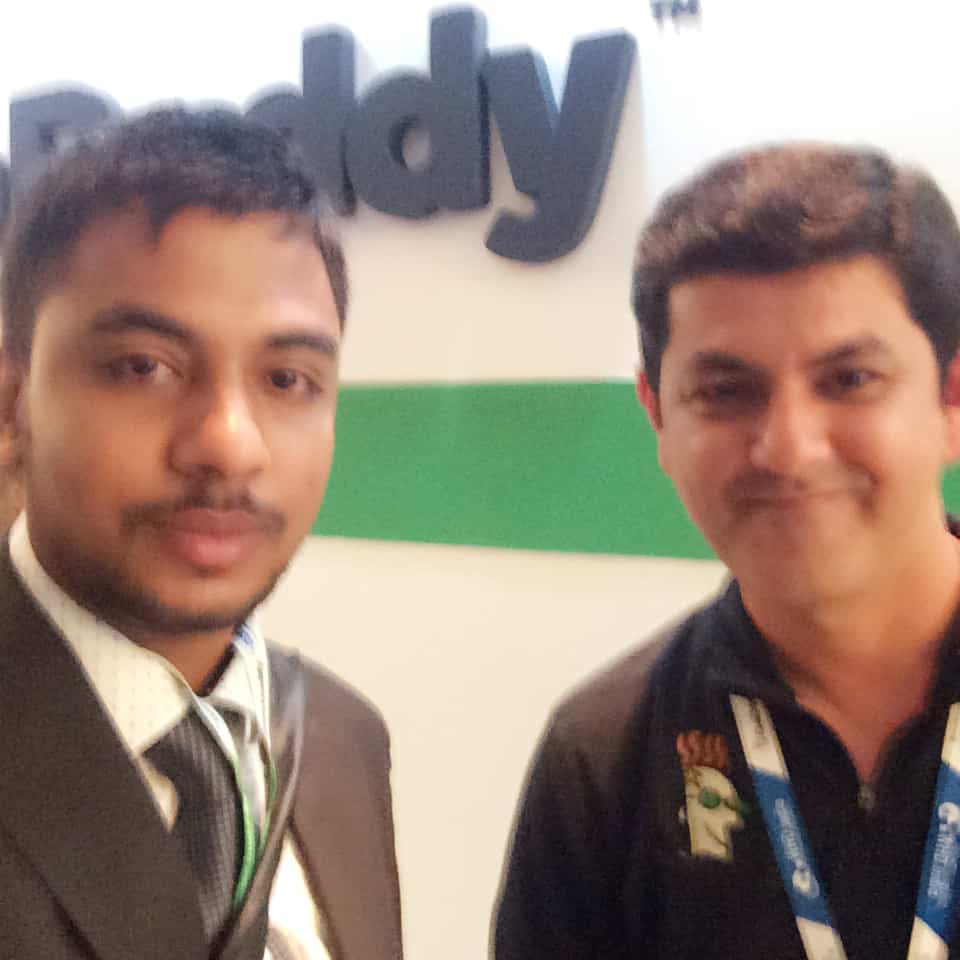 My Future Goals:
Currently my goal is to reach next level of Blogging & start online blogging courses in very cost effective prices for new bloggers who can't afford expensive blogging training.
I & my team is working on our new projects and soon in the end of 2018 we will launch our Blogging Training module.
I have started working on my Affiliate Training module, Where I will be teaching Newbies the exact same strategy i use to create 6 figured generating affiliate website in 3 months.
I am also writing a Book (It's not on myself), Its about my strategies, Hustling, tools & resources i used to create this online empire. It will be published soon.
Like BloggingEclipse on Facebook
My other goals are to reach $10k monthly earnings & start offering professional E-commerce & search engine optimization solutions to companies with innovative ideas.
All I can say Blogging is freedom, you can work from any part of the world and believe me guys, this industry has lot of potential if you work ethically with patience.
Wish you Success in Blogging and Good Luck!
For your success
Aliakbar Fakhri.
I think Blogging can become lifetime profession, in Simple Words "I Blog for Living"
"Blogging is not only about Making money, Its about helping readers find what they are looking for"