Do you have a popular blog but not yet monetized?
Or a social page with a huge fan following but not rendering any income?
Or information providing websites that can't grow through subscriptions?
Well, here on BloggingEclipse, we will be telling you about the best Ad servers to help you monetize your digital domain by selling ads on it.
The main role of these Ad servers is to serve and administer the advertisements surfacing on one's website. In all, these ad servers prove to be a beneficial tool for publishers & affiliates as they take over every task of monetization- from choosing the publisher to trafficking the ad, from gauging its execution to receiving the bill of lading.
In the present online advertising ecosystem, these best Ad servers have facilitated the whole process from the publisher's point of view by taking away the load of self-management.
To understand it more simply, like WordPress is to content, the ad server is to online ads. In the colloquial language Ad Server stores, selects and serves the right ad to the right user at the right time on a website.
So, now you very well know that there is much more in the digital monetization than to AdSense. Looking at the fast-growing competition in the digital world, one not only has to make a digital identity but also get paid for the efforts made.
Ad Servers take your ad revenue stratagem to the next level and takes complete management of your advertisement stock. Therefore, the best Ad Servers for publishers mentioned below serve as the focal console for web developers to manger their ad space resourcefully
---
A quick glance at the Ad servers functioning…..
Collects info about ads to be delivered to websites for the visitors to see
Tracks ad displays, clicks on ads, and beget statistical details.
Sets predefined norms to show ads on the digital platform
Keeps an eye on the progress of several ad campaigns
Helps in determining the appropriate ROI of specific web page thru its method for counting clicks and impressions of ads
Acts as a unified hub for handling content across many servers with various publishers
Ad Servers also assist in sequencing ads, frequency overlaying, SEO, and targeting.
I hope the above information on Ad Servers cleared all your doubts about its functioning and importance in online advertising. Let's now jump to our main topic i.e. the 6 best Ad Servers for Publishers. A brief explanation will help you in deciding the most suitable ad server for your digital brand.
---
6 best Ad Servers for Publishers: Updated 2021
Here comes the list of most amazing Ad Sererss for publishers to monetize online advertising campaigns.
In 2008, Google acquired DCP to develop and offer online ad serving services. Currently, DCP comes under Google Ad Manager along with Ad Exchange. Because of its long-established popularity among the publishers, DCP tops our list best Ad Servers. This tool is free for those publishers who have five million ad imprints or earn $5000+ a month.
It has gained popularity in a short period and stands first in the row due to its incredible allocation and management features support. It gets easily integrated with Google AdSense and is a good option for those who very much depend on AdSense income. It comes with simple functionality, spontaneous interface and is great for the newbies.
DCP's configuration is hassle-free, and its reporting, segmenting and targeting tools are an added advantage for the publishers. It is a reliable tool that comes with great monetization options. There are two plans of DCP-one for the small-time users and other plan aims at premium publishers with high demand.
---
Verizon Media (Previously Oath)
VM comes second on our list as this ad serving company has 15 plus years of experience in offering robust and innovative ad management and serving proficiencies across the entire digital marketing panorama. Oath Ad Platforms impeccably manages operations across display, video, mobile, and plush media ads with sales and business analytics tools from Verizon Media.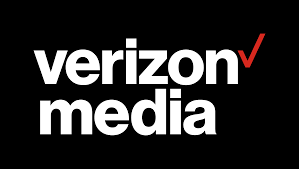 VM's smarter monetizing opportunities help you in achieving their desired business goals. As a publisher, you will achieve more with publisher in-built products, adaptable ad setups, avant-garde reporting and enhancing knacks. They serve over 200 billion ad requests every month.
It is a smarter tool for all publishing requirements offering you the newest insights about how the auction world is changing and what strategies are needed to cope with it. VM offers a streamlined workflow with accurate anticipating and targeting tools. Cross screen monetization, advanced mobile targeting, unified programmatic management, and exact inventory management are some advantages that you will get as a publisher.
---
Next in the list of best Ad Servers is the OpenX, which is no less in offering the most advanced features to the publishers. With OpenX, you will be able to accomplish undeviating and programmatic campaigns with poise. It is a comprehensive digital publicizing solution that allows publishers to sell, manage and deliver their stock through all structures and displays.
The OpenX Ad Server utilizes cutting-edge projecting tools that consist of multi-variant, advertisement unit-level assessment, actual inventory statistics, and integration of several targeting and periodic shifts. Publishers can glance at their advertising model from every probable perspective.
Many leading companies like Samsung, CBS interactive, etc. use OpenX. OpenX Ad Exchange has outdone the Pixalate Seller Trust Index a record 32 times. They have been acknowledged for their traffic quality across the U.S. and worldwide, and on both web and mobile app.
---
Adning

(former WP PRO Advertising System)
Adning is unfussy, lightning-fast, yet most evolved WordPress advertising manager. This plugin stresses on stress-free banner handling for any WordPress site. It is compatible with all popular ad networks which enable you to insert any type of banner to your WP website. You can even use HTML5 banner packages to be placed anywhere on your site.
Moreover, with the WP PRO Ad System plugin, you can create floating content and notification bars and also use the ad rotation with up-to-date transition looks. You can auto position your ads and display filter where necessary. The plugin has got special Google AdSense and AMP support, Google Analytics Integration and ADS for all custom type posts.
It is indeed the best ad serving solution that enables you to show any advertising with highly customizable possibilities. Adning makes it possible to show specific WooCommerce products automatically and is also GDPR ready. Its easy integration with Google tools gives real-time statistics and powerful reports.
---
If you are in search of a versatile plugin, then OIO Publisher can be the right solution. It gives you full control of your ad space and saves lots of time wasted on inflexible tools. By selling and serving ads on any website, this PHP ad management script can enable you to maximize profits. It can also be utilized as a WP plugin right away. The revenue earned is all yours as middlemen have no right on the commissions.
With OIO, you can run third-party ad networks along with your ads. A single license will cover all of your websites. OIO is best for those who want to start from the basic ad server network.
Overall OIO gives you full control over your ads along with automated sales. You can even sell banners, text links, in-text ads, paid reviews and even custom products/services. To access all OIO publisher features, together with the ad management script and submission to the marketplace you have to pay a one-off fee of $47.
---
Zedo is the 3rd generation ad serving platform that serves all kinds of ads, to all aimed at groups, for all promotions and with manifold choices for optimization. Being the oldest in the industry of Ad Servers, Zedo is the first one to apply the self-service ad module in numerous linguistics. It is a feature-rich Ad Server that has the best direct sales tools in the market.
For publishers, Zedo offers rich media ads, ad serving in flash websites and apps, premium and excess inventory management along with automatic optimization based on eCPM, CTR, Clicks or Impressions. Ads are targeted as per the geo-location, keyword, bandwidth, and day/time. You can also run exclusive ads and campaigns speedily and with prompt delivery options.
Zedo's 24/7 customer service, ad planning, reporting, timely tracking and flawless API integration with any system offers a quick solution for your ad campaigns. Its products and services add up to an award-winning digital advertising platform that has made up to the real competitive scenario.
---
Conclusion – Best 6 Ad Servers for publishers❗
The above 6 best ad servers will help you to figure out the prerequisites of your digital ad campaigns.
There are many more ad servers for publishers in the market, but in my opinion, DCP, a multifunctional and feature-rich ad server will serve your ad requirements at the best. If you are new to digital marketing and still figuring out other low-cost options for your ad serving, then OIO Publisher is a good plugin that has multiple usages.
Some ad servers cater to the needs of small or medium-size publishers, while others target the premium and long-established websites. The above listed best ad servers are selected randomly so that you can decide on the most suitable ad serving platform for you according to the highlighted features.
👉Also Read: Top9+ CPA Affiliates Network ni the world
If you are still confused and want help, then feel free to comment in the section below so that we can understand your needs and guide you accordingly. If you like the post then don't forget to share it with your friends or on your social media pages. 😊