Suppose you are looking to earn by monetizing your traffic. In that case, you need a premium affiliate network that provides quality and reliable tools to monetize your traffic effectively and make huge money by collaborating with international brands.
It should be proactive and well-organized with an easy-to-use interface, and most importantly, payments should be made on time.
Just like riding a bicycle without necessary balance is a disaster, same way, choosing the wrong affiliate network could result in malaise. If you are a publisher, you need an affiliate network that could convert your traffic into money with their inventory and tools.
Here is an in-depth ✅Admitad Review with a detailed analysis and how it can help you to boost your affiliate income by 200%.
---
Admitad Review: Premium CPA Affiliate Network
Founded in 2010, Admitad Affiliate Network is a part of Admitad Global which has provided multiple e-commerce solutions for traffic monetization and driving sales online ever since.
Putting transparency on top of the list, the network covers over 20 markets and serves over 2000 brands, including the world's largest brands — Booking, Asus, Lenovo, Adobe, Radisson, Nike, Adidas and many more. Admitad Affiliate has expanded its offering to Asia, Eastern and Western Europe as well as North America, introducing such unparalleled benefits as Mobile SDK tracking platform or Weekly payments with different options for publishers to receive their commission
Admitad India, a part of Admitad Affiliate Network, alone has over 450 advertisers across sectors E-commerce, Online services, Fintech, OTT etc.; AJIO, Acer, Samsung, One plus, MamaEarth, Forest essential, Norton, Udemy, Edureka, Niyox, Policy Bazaar, Kotak Bank to name a few.
Furthermore, the network is associated with over 70k publishers in India to drive traffic to the brands.
---
How Admitad Started?
It started providing affiliate services in 2010 with a small office comprising a small team f 10 employees. It gradually grew as one of the most trusted affiliate networks, with more than 100 employees working in Russia, Ukraine, Belarus, Turkey, Germany, and India.
It has over 534,949 publishers around the world that have successfully attracted customers to the advertiser's website by utilizing Admitad's traffic resources and tools. It has partnerships with many big brands such as Alibaba.com, AliExpress, MakemyTrip, Koovs, and more industry leaders.
Through Cost-Per-Action programs, both the advertisers and the publishers can optimize the marketing campaigns, thereby making a profit and increasing the revenue.
---
Admitad Features for Publishers
Admitad, the most lovable, is its full gamut of tools created to bring out the best CPA marketing practices and not to forget that it is open to listening to your valuable suggestions and ideas.
#1. Deeplink Generator
By utilizing this tool, you can generate enormous affiliate links, which will direct your visitors to the advertiser's purchase page or main page.
#2. Coupons & Deals
We all know the benefits of coupons & deals and how coupons can boost affiliate sales by 500%. This tool on the Admitad publisher platform helps you showcase brand products with heavy discounts on your website. You need to use CMS/XML uploading for coupon processing.
#3. Rotating Ads
It's a rotating banner that smartly shuffles the banners and automatically selects the one that is best suitable to your website niche. It rotates only the most prominent banners, resulting in higher efficiency.
#4. Enhanced Link Checker
While adding a sub-Id or deep link, there is a possibility of errors made by the publisher. This creates a mishap, and you may lose commissions. A link checker helps you keep track of all the links to get your desired conversion to avoid these errors.
#5. Post-Back URL
This tool gives impulsive access to all the clicks and statistics forwarded to your system. So if you are running your own affiliate network, You can use allowed offers to your aff. Network and promote it via your publishers.
You can choose from 20 parameters such as Program ID, Ad Space ID, Sub-ID, and 17 parameters. To automate this process, you need to respond to effective changes.
#6. Custom Tracking Domain
Like you have a car parking space. Similarly, you can park your domain, thereby replacing the standard ad.admitad.com affiliate links with the domain names of your choices. This enables better tracking, and your visitors can not know that you are using Admitad affiliate links in the back-end.
#7. admit API
This feature helps you interface your own apps for monitoring and analyzing the statistics and resources.
#8. Product Feeds
This tool lets you get the information updated from the advertiser, such as feedback and product descriptions that include name, price, image etc. So you can use it to get more conversions on CPA campaigns.
Extra Publisher Tools:
Sub Id to track each offer for various traffic sources
AdmitAd mobile app for Android & iOS for complete management
Chrome Extensions for easy deep-link search & optimization
Cookie checker to recover upto 20% if lost cookies
---
Admitad's Technologies for Publishers
AdmitAd is a premium CPA Affiliate network that deals in various affiliate sales & leads optimization. With their state of art technologies, It helps publishers increase their revenue as there is the widest range of Advertisers on the AdmitAd platform for numerous of Geo's.
The payment options are flexible so everyone gets their own piece of cake.
CPA (Cost Per Acquisition or Cost Per Sale): This pricing model is very popular for eCommerce businesses, making payments only for sales/acquisitions. The publisher gets a percentage of the goods purchased or a fixed price per sale.
CPL (Cost per Lead): In this model, the publisher gets a fixed price paid only when the leads are generated. A lead means a consumer has shown interest in the advertiser's offer.
CPI (Cost per Install): In this model, the publisher gets paid when consumers download and install Apps on their phones.
CPC (Cost per Click): When a user clicks on a link or a banner, then for every click, the publisher gets a fixed price paid by the advertiser.
CPM (Cost per Mille): This model is also known as Cost per thousand as for every thousand impressions, the publisher gets paid a fixed price for banner advertisement.
Also read: Top 5 WordPress Hosting for Affiliate Marketers
All these models have been prepared, considering that the publishers get paid for their hard work and are not bullied. This strengthens their relationship with the publishers and gains more trust from them.
---
Solutions for any Advertiser
Over the years, Admitad Affiliate Network has managed to aggregate vast experience in the industry and dozens of tools to address its clients' needs. Personal account managers who speak a total of over 20 languages, a 24/7 tech support team, and many more features to make the experience of your brands smoother.
Pursuing availability to everyone, Admitad Affiliate acquired Tapfiliate, a platform for micro-advertisers to manage affiliate programs on their own. Tapfiliate advertisers are mostly based in Europe and the US and will soon appear in the Admitad Affiliate catalogue.
To companies that haven't yet worked with affiliate networks, the affiliate network can help to set an affiliate program with clear terms and easily forecastable marketing expenses. Admitad Affiliate Academy offers all the education one might need to set off in the field.
#1. Guiding Publishers
Keeping your affiliates informed has always been the cornerstone of efficient performance marketing, so Admitad Affiliate launched our own Publisher Notification Center, an in-platform way to let partners know what's going on. This way, no update or affiliate program will go over publishers' heads.
In addition, to publishers who feel lost in the immensity of our catalogue, we are ready to offer the Recommended programs section. It is personally tailored to contain affiliate programs that work nicely with your platform. Any publisher can monetize their traffic, no matter how little experience in affiliate marketing they have.
#2. Programs without moderation
There are over 100 Easy Start programs in the Admitad Affiliate catalog. These campaigns do not require moderation, so any publisher can join them in two clicks and get affiliate links right away. Easy Start programs are targeted primarily in Europe and North America. Over the next few years, we are planning to gradually increase the number of Easy Start programs.
We are aware that speed is crucial to publishers — so producing instant solutions for them is on top of our priority list. We are glad to donate our expertise and ensure that one of the publishers' biggest problems is finally solved.
#3. Quicker Cash Flow
Admitad Affiliate Publishers have been using Express Payments for years to withdraw funds within 24 hours — which was a killer feature for publishers with traffic arbitrage. Still, the affiliate network has no leverage to make advertisers approve orders daily.
To address this issue, we released a truly unique feature to help publishers get their money faster — Instant Pay. Instant Pay means that the funds not yet approved by the advertiser can be moved to "Ready for withdrawal" (and consequently withdrawn within a day! — if coupled with the Express Payments feature).
Admitad Affiliate assumes all the risks — for a small fee.
#4. Technology and Tools
To develop its business, Admitad Affiliate relies on its state-of-the-art technology, a dozen years of affiliate expertise, and impeccable business reflexes. While providing utmost brand security to its clients, the network is able to grant them sales-boosting synergies with publishers all over the world.
#5. Leverage for Vendors
In addition to empowering retailers and publishers, Admitad Affiliate handles extra control to vendors who need to boost demand for specific products.
The project, dubbed Admitad Vendors (a.k.a. Vendor Bonus), allows the manufacturer or the brand owner to offer publishers significant, extra boosted rewards for promoting exactly what they need — new models or collections, the stock remains, and such. Ultimately, it means more flexibility in terms of KPI coverage and brings the next bulk purchase closer.
#6. Redirect-Free Tracking
Cross-device and cross-browser tracking and mobile in-app tracking solutions have long been accessible at most affiliate networks. In late 2020, we launched a new tracking solution, Admitad Teleport, to help publishers avoid redirects when using affiliate links.
A customer clicking such a link is taken directly to the store, without any delays or relays, and all the tracking takes place in the background.
This is a fail-safe — to be ready to guard publishers' income once the redirect tracking eventually gets blocked.
#7. Dual-Channel Attribution
Publishers have long been dreaming of multi-channel attribution to get back what the closing channels were taking away from them under the last-cookie-wins model.
Early 2021, after years of research, Admitad Affiliate introduced attribution by both opening and closing channels. Now advertisers have the opportunity to thank all their affiliates — both social media influencers (a.k.a. "Openers") and cashback-voucher platforms (a.k.a."Closers).
#8. Industry Transparency
Admitad Affiliate is always clear about the terms and conditions of their advertisers — one can easily find them in the publicly accessible catalogue — an asset few competitors can boast.
In fact, the platform is so transparent it displays subnetworks where the affiliate programs are coming from. In perspective, Admitad Affiliate is also planning to provide similar transparency for resale programs.
As for the contribution to the market, Admitad Affiliate Academy keeps spreading the word of performance marketing, sharing outstanding success stories, and publishing digests of affiliate programs that will be drawing attention in the coming months.
Over the last year, the Academy produced over 120 articles and 50 webinars in 5 languages, as well as a dozen courses — both for the new publishers and freshly joined advertisers.
Other Admitad-supported projects
Admitad Projects business incubator is constantly searching for other tools to make the platform even more useful to our clients.
---
How to start with Admitad?
If you are a publisher and want to attract interested customers to the advertiser's website, you need to follow 5 simple steps that would lead to tranquillity and calmness.
Sign up as an individual or legal entity.
Verify your Ad space (your website or app by placing code or via domain)
Select advertisers by joining affiliate programs
Utilize different advertising resources such as animated banners, links, deals, Ads, etc..
For every single Conversion, lead or install on the advertiser's link,you will get paid and will receive your money in your account via PayPal, Wire Transfer or WebMoney.
---
Why to choose Admitad?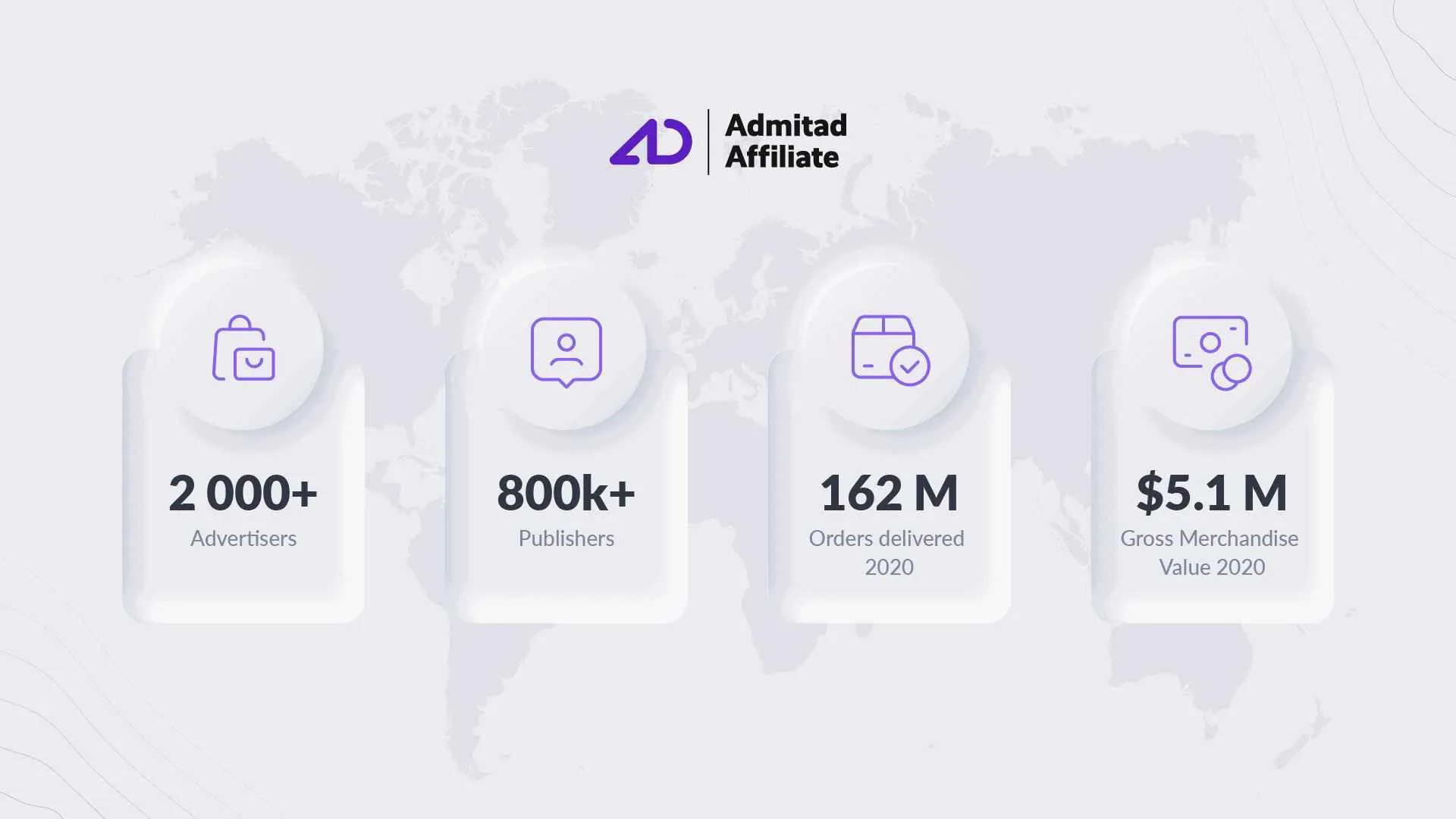 There are many CPA affiliate networks in the market, but Admitad is the most prominent. The extensive set of tools makes it the most lovable for many advertisers and publishers. These gamuts of tools are limitless and can be used to boost your conversion rate and increase efficiency.
More than 1300 affiliate programs & advertisers are available so you can make the most out of it. As a publisher, you can earn more with these programs having their own bonus systems.
To build a strong relationship with the publishers, it offers a dedicated account manager to resolve all their issues so you can focus more on expanding your affiliate business and feel tranquility under difficult circumstances.
---
Enhanced support for Publishers
This representative will help you negotiate with advertisers and provide comparative solutions to all the hurdles that may arise. It offers a platform wherein a publisher can directly chalk out the terms with the advertisers and decide whether to continue in future advertising campaigns.
This interaction between a publisher and an advertiser is possible following the events like Admitad expert and Admitad lounge.
It provides crystal clear statistics in a useful and logical manner. These statistics in the form of reports can be exported to Excel. The new business models lets the publishers monetize traffic and attain pinnacle in the market.
---
🌟 Admitad FAQ
🔎What is Admitad?
Admitad is the leading affiliate network that acts as an intermediary between publishers and advertisers. It provides the proper services to advertisers and publishers to execute suitable affiliate campaigns. Publishers can boost their online sales with Admitad.
🚀How to get started with the Admitad?
The signing process of Admitad is easy and simple. Publishers and advertisers can quickly get started with Admitad as they only need to complete their sign-up process.
🙄What commission types does Admitad support?
Admitad allows publishers to earn money by CPA, CPL, CPS, and CP.
💲What payment does Admitad support?
Admitad allows 4 payment methods that are Wire Transfer, epayments, Webmoney, PayPal.
---
Final Words:
Admitad offers a high conversion rate that no other affiliate network presently offers. The exclusive set of tools provides insights into the statistics to boost your revenue. Working with Admitad as a publisher or an advertiser is easy and requires only 4 simple steps to harvest a bumper crop of traffic.
The deals are attractive, and one can seriously make a lot of money by monetizing traffic. It offers an international platform to work with the globally renowned brands with the strongest Geo by volume in the US, Russia, Western Europe, the UK and India.
You will get exposure to different companies in the apparel, digital appliances, furniture and household products, sportswear, software, travel, etc.
After using Admitad, you will surely admit that it is the best CPA affiliate network to monetize your traffic. See you in the next post. Till then, stay blessed & happy blogging.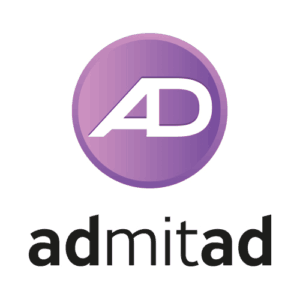 Most Transparent Affiliate Network
Admitad is a premium and fastest-growing affiliate marketing network with a broad reach. This affiliate network offers the right technology to publishers and advertisers to build a profitable campaign. Admitad offers an excellent opportunity to publishers and advertisers to enter the global market and increase their income to the extreme level. Admitad is a great affiliate network if you are serious about affiliate marketing, as it offers plenty of resources to make money.
Affiliate Disclosure: This post may contain some affiliate links, which means we may receive a commission if you purchase something that we recommend at no additional cost for you (none whatsoever!)