Hello Everyone! We are here again with yet another review of a dropshipping platform. But, there is something different about this platform. There is something new & exciting.
Do you want to know what is it which makes this platform different from the others? Keep reading this article, and we promise you that you will get something great for your business by the end. Something that will play a significant role in maximizing your profit.
When you are ready to be with us, we do not think that this thing should be kept a secret. So, today we are going to give a great review on this fantastic dropshipping platform called AliShark. The specialty of this tool is created by a Shopify app called Hurify. So, do you think these high qualiy creators will ever compromise with the quality?
The answer is a big NO. So, without further due, let us hop on to the exclusive ✅AliShark Review. If we want to start anything, then we must create it properly. Before going for an in-depth Alishark review, it is first essential to know what Alishark is and what it makes different from other tools.
---
Detailed AliShark Review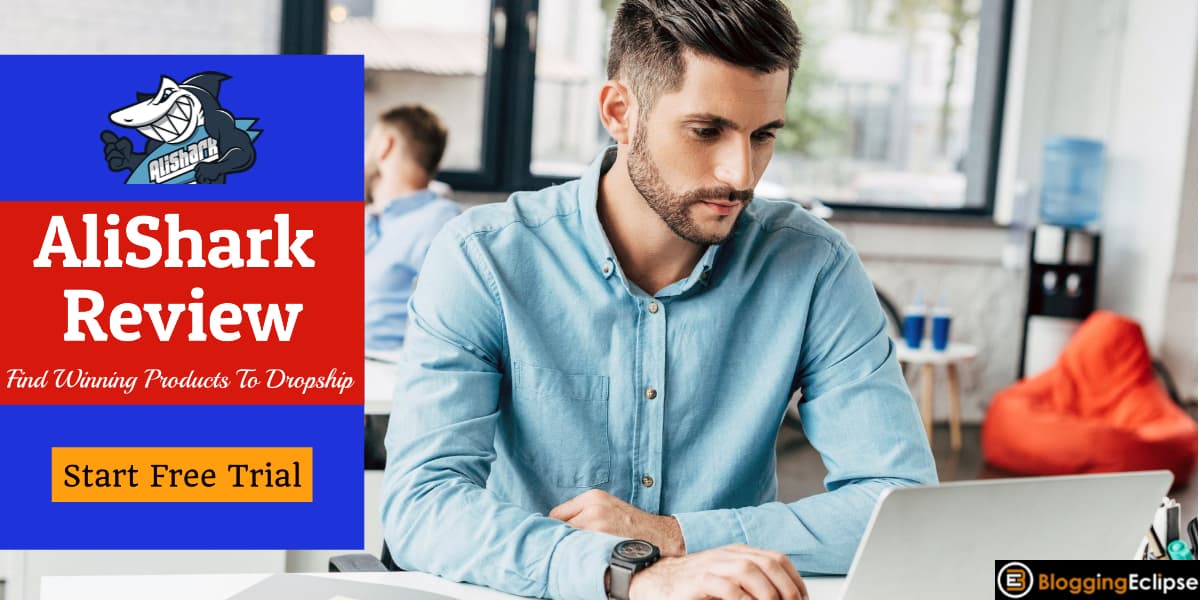 AliShark a leading product research tool just like their rival(s) Ecomhunt, but they emphasize AliExpress, unlike the rest of the champion product tools. This passionate product research tool lets you in on everything you need to know about a product before you add it to your dropshipping website.
It allows you to know the total order number of a product, top-selling countries of the product, and other drop shippers currently making money off the product. AliShark encompasses all the data you can lay hands on about a product on AliExpress daily. That helps in giving you foreknowledge of how profitable the product can be.
---
What is a Product Research Tool?
Product research tools are a service that enables you to find winning dropshipping swiftly and efficiently. When starting your dropshipping store, you may be bewildered by the task of choosing what to sell; you want to make sure that you are selling things people will buy it.
That is where a research tool comes into movement; they will hunt through millions of items to get a select few selling well. These tools are a compelling way to unearth products that you know are selling, and they help you get your business off the ground shooting.
---
Key Features of AliShark
Now, this part is essential. Without knowing about the features that a specific platform offers, it is irrelevant going after that product. So, to ease your work, we bring you down the precise characteristics of AliShark, which will help determine whether you should go for this tool.
🏅 Live Outcomes
That is the specific feature of this platform. It lets you know the live status of your website daily.
You can see the live performance of any product, the number of products that are selling on AliExpress, the most reviewed products, and many more. As an additional gem, you can also know which product is thriving and which product is slipping. So, there you go. You will never feel left because all the updates are right over on the screen, every second!
💹 Product Data On One Click
On one click, you can see if the product has a video on the AliExpress page, is it being dropshipped, does it have an e-packet, pricing, reviews? You can also determine the total amount of orders, quick view on sales, top countries it's being sold in, top dropshippers that are making money off this product, sales history over the last 2-6 months, other Shopify stores. This page is all you need to identify winning products quickly.
You'll also come to know the following about the product:
ePacket
Pricing
Review
The total amount of orders
Active view on sales
Top countries it's being sold in
Top most dropshippers that are making money off this product
💻 Product Review

Here you can see the history of the product, the performance review, and the sales review. Also, you get to add the products to your cart for over 2-6 months and keep an eye on the product's performance. If the status is not showing, then probably that particular product is out of season. It is essential to know about the product performance before you go and test the product. If you are one of those who like to learn and prepare for everything beforehand, this feature is for you.
🌍 Top Countries & Top Dropshippers
These two features will let you know where the hottest market for the product is in the country. Also, you can determine the leading drop shipper's desirable target. These two features are essential for keeping up with the trend; thus, you can target your selected products only to the countries where demand is.
📃 Matching Pages
You can see all the sites matching the range of your products. With this feature, you can observe the performance of your competitor's product and their dropshippers. With this, you can set the pricing range according to the matching pages, study the layouts, and even ads if you can find them in there.
🔎 High-Level Filters
These filters will allow you to find those hidden products that haven't made it yet to the best-selling lists!
From momentarily on, you'll be the first to know about those trending products and sell them when the market is not steeped yet. You can go on and filter by categories, niches, countries, price (from-to), order amount (from-to), shipping (ePacket or AliExpess standard), review.
You can also get to know if your selected video offers a video. Video ads ordinarily do much better than just images. That's why we have a filter option to see if the product has a video on the AliExpress listing page so you can use it in ads. Sharks will also display products that have multiple orders from the same seller.
💥 Save Products for Later Browsing
You can click on the heart symbol, which is given with every product. By that, you can save it to review it later. In short, this feature is like a wishlist, in which you can keep the product to review it some other time.
🚀 Winning Niches
You can easily find from your an updated list of niches you can find winning products in. There are tons of niches you can test, and Sharks keeps appending to the list regularly. That is excellent for beginners to stop being dropped and finally find their niche. And superior dropshippers can use this for brainstorming and niche hunting. This feature alone is worth the price! You will not need any other specific reasons to go after it.
Here, in the above section, we spoke about the primary features of AliShark. Those features are very vital and a dropshipping platform's must-haves. Next time, when you consider choosing a better platform to sell products on AliExpress, we will highly recommend that you get to know about the primary functions of a letter better.
---
Major Benefits of Choosing Alishark
Other than the features we described above, you can have tons of advantages if you choose to go after AliShark.
Further expansion to eBay
The pleasantest part about Alishark is that it is starting to go beyond just seeking AliExpress. It also searches for information on eBay. Of course, the data here is still rather basic as it hasn't had time to build up much data, you will be gratified to know that it is developing nicely, and in just a few months, this could be one of the better eBay research tools out there.
AliShark has an added feature where you can install the Chrome Extension. That essentially is a bookmarking tool on AliExpress. It works because when you have found a product, you "Shark it" by pressing a button.
That is the tool that you get when you press the 'Generate Video' button. We will not go in-depth into what the tool does because it speaks for itself. You can build your video ads from a product that you found on AliShark, or AliExpress, or you can even upload your images.
Once you fill the Generate video page, you have a lot of options to customize the video. After you filled in everything, you can press the blue 'Generate Video' button, and it will create a video for you.
---
How to Get Started with Alishark?
These are the steps to get started with AliShark, which you must know before going after the product.
Step 1: Type any product idea into the search bar or browse through the timeline tab.
Step 2: Adjust results using the filters, i.e., filter listings with a warehouse in the USA.
Step 3: Track their sale statistics and likes and country shares, eventually click the button SAVE LATER.
Step 4: Check the AliExpress page for pricing and details about the product.
Step 5: If you are satisfied with the data, 1 click the button Product Upload to your Shopify store.
Although AliShark doesn't offer any discount codes at this moment, they do offer a 2-day trial for only $1 per day. That is for anyone who wants to try their product research tool outwardly being stuck for a whole month. The extraordinary thing about their trial is that you can withdraw your subscription any time you want.
You can use the trial this way, but you don't have to be scared that you need to pay money if you don't like this product research tool!
AliShark Pricing Plans
Like we mentioned above, they offer you a 2-day trial for $1. This way, you can check out the product research tool for yourself. If you don't like it, then you can cancel it directly.
The subscription price of AliShark is currently $20 per month, which includes all of their premium features and support, and there is currently no option to pay yearly. They added 24/7 live chat support, and in most cases, your ticket is solved in 1-2 hours if the support team isn't online.
---
Do you really need AliShark?
If you search for a classy way to spot trending products, then AliShark is a wonderful route to go down.
It shouldn't be your "be all and end all" of product trend research, but it is an outstanding tool for directing you in the right direction. It comes in at a lower price too, so when your dropshipping business does start to take off, you will hardly notice just how much Alishark costs you.
Even if you are new to the environment of dropshipping, the price of AliExpress is negligible and, therefore, worth it.
---
🌟 AliShark FAQ
🙄 What is AliShark?
It is the winning product research tool that is specially designed for the drop shipper or online seller. AliShark makes the life of dropshippers easy by helping them find the hot and selling products.
😎 Does Alishark offer a free trial?
Yes, AliShark offers 2 days free trial to all its new customer for only $1. Also, grab our exclusive AliShark coupon code that helps you to save some bucks on its paid plan.
🧐 How much does AliShark cost?
Currently, AliShark offers only one pricing plan to all its users, which costs $20/month, including 24/7 support.
🔎 Is AliShark worth the price?
Yes, AliShark worth the money as it one of the best dropshipping product research tools available at the lowest price on the internet. AliShark is an easy-to-use tool that lets you spy on all the winning products without any stress. Stop wasting your time by chasing the saturated products, start Alishark free trial today, and access all their pro features.
---
Conclusion: AliShark Review 2023 | Should you go for this tool?
If you have made it to the end of this article, we have a small thing to confess. When you initially read this whole article, only we predicted that you belong to a creative team. There are thousands of aspects of AliShark, which makes it different from the other dropshipping platforms.
If we talk about the affordability of his tool, then we have nothing to say. Unlike all those selling tools, this tool costs you nothing! But it provides you everything, that too with minimal cons! We highly recommend you, AliShark, and give this platform a total thumbs-up. Also, for people searching for a free trial before going to it permanently, you should try its primary 2-days trial. We will wrap up this article; We hope you must have liked our latest AliShark review. Feel free to comment your thoughts about AliShark in the comments section below.
Until then, Sayonara🖐🖐
Affiliate Disclosure: This post may contain some affiliate links, which means we may receive a commission if you purchase something that we recommend at no additional cost for you (none whatsoever!)