What is the most crucial aspect we come across when we decide to start a business on Amazon? One of the essential components for every seller is to develop their strategy tactic and selection to generate more potential sales.
Generally, Amazon sellers do product research by analyzing historical and current marketing trends to pick winning products for their platform. And all the Amazon sellers know that is not an easy job to do. To solve this dilemma, we present ✅AmzChart Review today, which will help Amazon sellers get a clear perspective.
Different product research tools like Jungle Scout, Helium 10, and Unicorn Smasher can overcome those issues. And AmzChart is also one of them. Unlike other tools, AmzChart specializes in Amazon best seller to perform product research thoroughly.
Why go with Amazon Best Seller data to conduct product selection?
Amazon has not disclosed any details of the BSR algorithm. Still, all the Amazon sellers have an excellent opportunity to know whether or not their products are performing well through Best Seller Rankings.
Generally, products with low sales have high DSR and high sales high low DSR accordingly. This AmzChart review will reveal everything about BSR products for you to find out your potential winning items, enhance your Amazon BSR, and win over the market.
---
What are Product Research Tools?
As the name suggests, a product research tool is software that automatically hunts down the winning products for you. With the help of a product research platform, one can quickly scan the sellers and filter the most sold items. This helps in saving a lot of time for sellers. As everything is automated in the selling business, the seller does not need to worry about getting the best products. The only job is to upload all the products, and that's it!
Many dropshippers, especially at the begging of their business, goes through a dilemma in choosing the right products. With the help of a PRT, they can make sure that they are selling things that people will buy actually.
Along with this, the Ecommerce industry continues to prosper every year, making retailers feel the heat of the growing competition. Some people might notice this or not; the most successful business knows how to leverage product research tools and list only those products that sell well and have high-profit margins.
Below are few reasons to go with the product research tool right now:
Search multiple products when product sourcing
Scan multiple marketplaces
Analyze your competition with ease
Clearly define profit and expenses
Save money with one comprehensive tool
Also read:
---
Detailed AmzChart Review
AmzChart is an Amazon product research tool strictly based on Amazon BSR analytics. At present, AmzChart is considered to be the best in the industry and has helped over 2000 Amazon sellers to increase their revenue.
The central power of AmzChart lies in the data analysis and capturing capabilities. The most excellent part of this platform is its in-depth information on each one aside from having many Amazon BSR products. In that way, you can always have constant access to the latest BSR products details and changes.
The issue in this process is, Amazon BSR fluctuates daily. In that way, it becomes challenging to record the historical information of the products. Also, it is next to impossible to keep track of the historical ranking and comparison of all the BSR products. And no one can find out what happens to each product, which is no suitable for the BSR Research.
Along with this, over 3 million BSR and BSR related products are updated daily on AmzChart, so you can keep track of the marketing trend and get updated information on product performance and change under each category.
---
Key Features of AmzChart | AmzChart Review
AmzChart is expanding its functionalities to add a keyword research tool and the other one to track keywords, products, and competitors. But right now, they are focused on two large areas of research; both of products and markets.
The best part of AmzChart is that it runs both tools independently as if they are two different tools. But we all know both of the areas are closely related to each other.
#1. Huge Database
As mentioned earlier, the vast Database is the key feature of this platform. That being said, it has collected and dug out more than 1,200,000 BSR product data, and the best part is it never stops. You can get the latest BSR details anytime.
#2. Perfect for Multiple Profiles
The philosophy is ideal for multiple profiles. Whether you have an Amazon seller or an eCommerce manager, every profile is sorted with AmzChart.
On one side, we have Amazon sellers who want to investigate their competition to make strategic decisions. On the other side, we have eCommerce managers who need to know what the market trends are with concrete figures.
#3. Works with BSR
In this regard, Amazon is not very transparent. It does not have clear transparency of the data. Not any seller could keep a count on the product history or trends. But they give a ranking to each product based on its sales, which is a good thing.
#4. Multiple Custom-Based Filters
The best part of using a product research tool like AmzChart is setting your filters based on your preferences. No matter what your previous niche was, you can start selling any product anytime!
Based on your custom-set search criteria, you get a long list of tons of product ideas with different filer criteria settings.
With AmzChart, you might get 400 of them listed down! And you can check out all the filters with only one click.
#5. Detailed Products & BSR Competition
When you are done browsing through the filters and filtering down all the products you are interested in, AmzChart also offers detailed information about each product.
There is much information provided on the long list. At current, available info of products are:
Product name
Whether it is Amazon Choice
Whether it is A+ content
Whether it has video
Category name
Release date
Current BSR
BSR X day(s) ago(based on your choice) BSR ROC(rate of changes)
Total reviews
Reviews X day(s) ago(based on your choice)
Reviews ROC
Product rating
Buybox price
Buybox seller name
Buybox fulfillment
Numbers of sellers
Link to Amazon detail page
#6. Powerful Product Market Researcher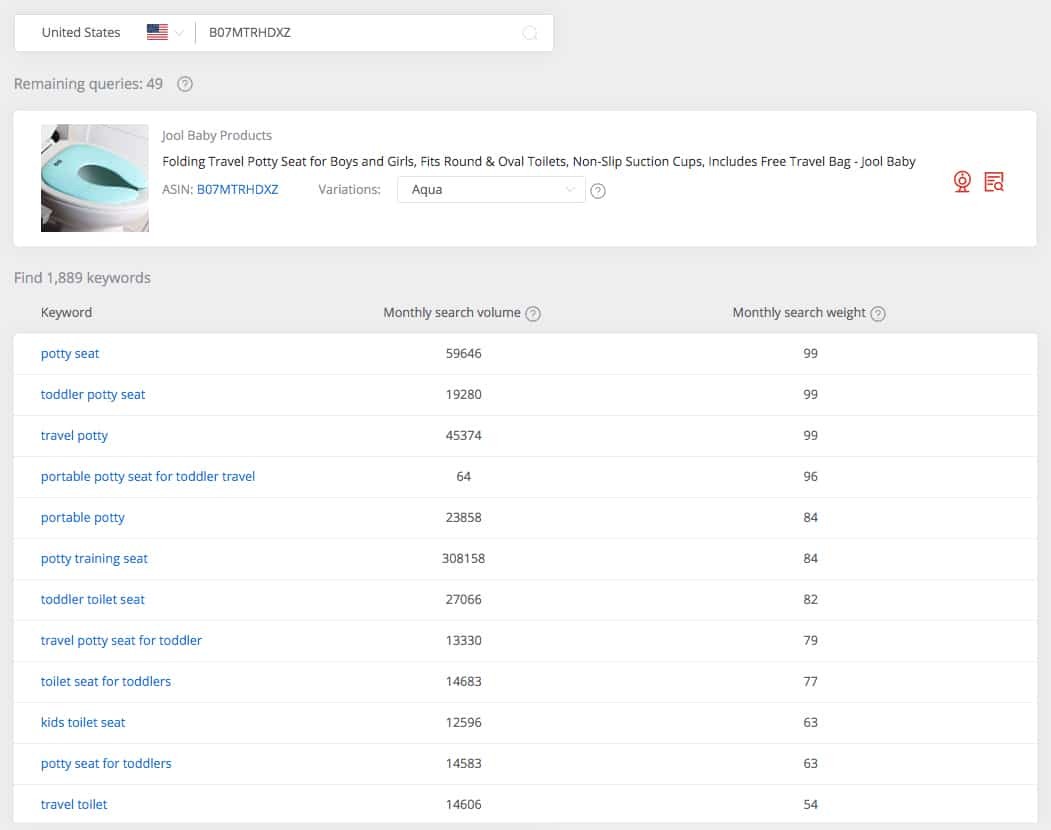 Not only it generates a tremendous amount of information for us, but it also helps us to narrow down all our searches.
Anyone can perform a search based on different keywords, and as a summary, we will know the categories of some products that fit the term. Also, you get to know how many listings there are in each one, total reviews, review growth, the average price in the Top 20.
---
AmzChart Pricing Plans
Good news for all the AmzChart users! You get a free version with this platform. The free version consists of the most integral features, including Support, Product Research, Hijacker alerts, and many more!
With AmzChart, you get 3 pricing plans.
Basic @ $9/month
Pro @ $49/month
VIP Enterprise @ $99-$399/month
If any person wants to check out the interface of this platform, they can get started with the free version first.
---
AmzChart Affiliate Program
Good news for all the affiliate marketers! AmzChart offers an affiliate program with up to 20% commission. Affiliate marketers can get a 20% LIFETIME commission by only promoting the AmzChart tools!
The best part? With a renowned tool like this, affiliate marketers will not have to worry about attracting a more extensive set of audiences. As most people are already familiar with this platform, they only need a nudge to take off the side to AmzChart.
Following are the perks related to the AmzChart Affiliate program:
Lifetime Earnings
No approval process is needed
Sellers will get high and quick conversions
You get a more intuitive data reporting
👉 Steps to Get Started with the AmzChart Affiliate Program
The first step is registration. But with AmzChart, you will not need to go through the approval process. You only need to sign up and can automatically enter the commission area.
The second step is promotion. You will find different codes with unique affiliate IDs.
Earn. Get at least 20% of each full-price payment made by a referred user who registers and subscribes through the link with the unique affiliate ID.
---
🌟 AmzChart FAQ
🙄 What is AmzChart?
AmzChart is the advanced Amazon BSR & product research software that helps Amazon sellers to discover best-selling products. It offers various amazing features that enable you to dominate your competitors and boost your Amazon business.
😎 Can I try AmzChart for free?
Yes, AmzChart offers a FREE plan that helps new customers to test its amazing features. The FREE plan of AmzChart offers the best tools with a huge number of products. Sign up to AmzChart for free and enhance your Amazon business.
🔎 Which country does AmzChart support?
The keyword and product feature of AmzChart support around 9 marketplaces including US, France, Germany, India, Japan, Spain, Mexico, UK, UAE.
🤔 What kind of data can I get from AmzChart?
If you are an Amazon seller, then AmzChart is the best platform to help you boost your Amazon sales. By using the AmzChart tool, you can easily discover winning products and get real-time market insight.
---
Conclusion: AmzChart Review 2022 | Should you go for this tool?
There are tons of product research tools available in the market, but AmzChart is different because it provides the best to all the Amazon Sellers.
Better returns, better database with excellent integration! What else does a dropshipper want? Apart from this, you can get started with the FREE plan to get an extensive knowledge of the platform. After that, if you are satisfied with the performance, you will be charged only $9!
That was in our AmzChat review. In case of doubts, you can comment down in the sections below.🙂