With thousands of apps floating in the market nowadays, it can be hard for your app to get noticed. This is where App store optimization helps you get your product in front of users. There are many ASO tools out there that can help your app rank and increase app downloads in the process. ASOTools is one such tool that helps you with keyword tracking, competitor analysis and more.
BONUS: Get upto 36% OFF on all plans by using our special ASOTools Coupon Code.
In this ASOTools review, we will highlight this tool's features, benefits, use cases, pricing, and more. Stay tuned to find out what we think about this product's performance. Does it really help you get your app out there?
Let's find out:
---
Exclusive ASOTools Coupon Codes (🔥Free Trial + 36% OFF)
---
Detailed ASOTools Review
ASOTools is an app store optimization tool. It helps you spy on the competition, track keywords, lookout for new apps and more. You can gain valuable insights that let you know accurate data on downloads, reviews, revenues, and more on products.
It has a huge database that includes around 50 million keywords and over 6 million apps from both Apple and Google Play stores. The best part is the database is ever-growing and updated daily to ensure you don't miss out on new trends and competitors.
It has a number of filters and sorting options that give you the data you are looking for in just a few clicks! It also offers options like app analysis and subscription, wherein you can analyze key performance metrics and follow a certain app to keep track of its changes and performance, respectively.
---
ASOTools Features at a Glance
ASOTools make a lot of things possible in terms of App Store Optimization. Let's take a closer look at its features:
ASOTool has a dedicated dashboard from where you can see all types of apps on the basis of many metrics. You can narrow down your search based on the platform the apps are available on (Apple App Store and Google Play Store), on the country (choose from over 40 countries) and filter them according to categories, ratings, reviews and dates. It shows you apps with the following information:
App category/niche and the ranking of the app in said category.
Average app ratings and number of ratings.
Number of app downloads in all countries for the past month
Generated revenue in all countries in the past month.
MAU, the number of active users from across countries for the past month.
You can also manually search for apps with their name or app ID. This gives you an overview of all the apps. You can search for winning apps in each category and tweak your app as per them as well.
ASOTools offers a special dashboard that lets you search and find keywords that will optimize your app and help it rank better. Styled like the previous one, you can see keywords from both Apple App Store and Google Play Store in more than 40 countries and filter them according to popularity, keyword difficulty and related apps. It shows you two types of keywords, i.e., matched keywords and suggested keywords. The keywords are displayed with the following metrics:
A particular keyword's search popularity on a scale of 0 to 100.
The keyword's search volume on any chosen app store.
The keyword difficulty on a scale of 0 to 100.
The number of related apps, i.e., the number of results you see when you search the keyword.
The number of sub-apps that have more than 1000 ratings.
It also shows you the top three apps for the specific keywords.
You can also manually search for keywords. This feature really helps you find keywords you can use to improve your app's ranking immensely.
App Downloads & Revenue Top Charts
Get all you need to know about winning apps. ASOTools gives you detailed and accurate insights on apps that are dominating the charts. It shows you three different charts, i.e., Ranking Chart, Rising Chart and Release Chart. Like the features above, you can search based on stores countries (including worldwide) and add filters such as categories, whether or not it includes in-app purchases and time period.
The downloads and revenue charts help you gain insight into different metrics that help you work on improvements to your own app. The Download chart displays the following metrics along with the apps:
Overall rank of the app on the chart.
The number of total app downloads based on the selected region and time.
While the Revenue Chart shows the following:
Overall rank of the app on the chart
The total revenue the app has generated based on the selected region and time
These charts are essential for you to know what apps are trending and what is working for some apps, and what is not.
ASOTools App Subscription
This is a feature that lets you spy on your competitors exclusively. You can subscribe to any app of your choice and receive all sorts of metrics and real-time updates regarding the app. You can spy on competitors easily and take inspiration from them using this exclusive feature offered by ASOTools.
---
The ASOTools Advantage | ASOTools Reviews
Let's look at some of the core merits offered by ASOTools:
Efficient, secure and hassle-free:
ASOTools believes in providing efficient resources to small and medium-sized businesses by offering high-quality features and a very affordable rate. What's more, is that there are no lock-in contracts and confusing agreements involved.
Extensive database:
50 Million keywords are categorized into iOS and Android Keywords, which means this keyword list covers the entire Apple and Google Play Stores. You can easily monitor and track keywords. Additionally, you can keep track of new trends by viewing more than 6 million apps that are auto-updated on a daily basis. The revenue and raw user data of ASOTools is estimated to be accurate within the 10% range out of the total. It also includes a plethora of data points and analyses that cover more than ten metrics, which will help you create a rock-solid strategy.
Competitive analysis and tracking:
The most current, up-to-date data allows for you to stay on top of your industry and also provides a competitive edge. Companies can easily check their competitor's current status, like how many downloads they have, what kind of revenue they're generating, how often their reviews are changing and so on. This is great for spotting potential opportunities. Increase your download volume and revenue in a very short period of time with ASOTools.
---
ASOTools Pricing Plans | ASOTools Discount Coupon
ASOTools offers one free plan and three paid plans that are suited for different needs. Let's see each plan and its offerings in detail:
The free plan lets users access:
3 Daily keyword searches
3 Daily app searches
20 Daily detailed popups
Top 20 download and revenue ranks
Downloads of the past month
App revenue of the past month
Information on apps
The basic plan is priced at $9 per month, but you can test it out at $1 for three days. It offers:
20 Daily keyword searches
10 Daily app searches
50 Daily detailed popups
Top 20 download and revenue ranks
App tracking capabilities for 3 apps
Download estimates for 3 months
The revenue estimates for 3 months
App Store Optimization Suggestions
Information on apps
The Google search volume of apps
The comments trend volume of apps
The pro plan is priced at $99 per month, but you can test it out at $1 for three days. It offers:
100 Daily keyword searches
100 Daily app searches
500 Daily detailed popups
Top 20 download and revenue ranks
App tracking capabilities for 10 apps
Download estimates for 3 months
The revenue estimates for 3 months
App Store Optimization Suggestions
Information on apps
The Google search volume of apps
The comments trend volume of apps
The MAU estimates of apps
The pro plan is priced at $299 per month. It offers:
Unlimited daily keyword searches
Unlimited daily app searches
Unlimited daily detailed popups
Top 200 download and revenue ranks
App tracking capabilities for 30 apps
Download estimates for 6 months
The revenue estimates for 6 months
App Store Optimization Suggestions
Information on apps
The Google search volume of apps
The comments trend volume of apps
The MAU estimates of apps
All the paid subscriptions are automatically renewed on your date of billing. Additionally, you can get up to 36% off your subscription if you opt for annual payments.
ASOTools Support and Additional Resources
ASOTools offers a very extensive library of blogs, tutorials, FAQs, guides and case studies that help you learn all you kneed to know regarding this tool and ASO. Its blog section gives you all you need to understand and apply ASO techniques effectively. Its guide section answers a lot of questions you may have regarding app use and more. Its website also includes an extensive collection of case studies that lets you understand its features in more detail.
---
ASOTools Affiliate Program
ASOTools offers an extensive affiliate program with multiple benefits such as:
You'll earn a commission of at least 20% from every sale through your referral link.
There is no approval needed for affiliate registrations, so you can just start promoting right away.
The rate of subscription sales is high and; shows that many people were impressed by the product within 24 hours of first registering.
Keep track of your promotions and commissions with a special affiliate dashboard that informs you of the number of current promotions & commissions.
Its very easy to become an affiliate with ASOTools, all you have to do is follow these three steps:
When signing up for their affiliate program, there is no painful approval process: instead, you get to the commission tab as soon as you join.
They provide you with highly engaging promo materials. Start earning with your unique affiliate code provided by them.
Earn 20% commission on full price payments made by each new user who signs up with the link provided after they sign up on the site through your personal affiliate ID. Once you reach the minimum threshold of $50, they will pay you. Its payment structure entails payments every month. You will receive the payments of the previous month via PayPal.
---
ASOTools Alternatives
Finding the perfect ASO tool that meets all your specific needs can be difficult. Let's look at some alternatives to ASOTools:
ASOTools Vs. App Radar
App Radar provides the best keyword insights to help your app get discovered. It includes a massive database of up to 25 million keywords, and its real-time insights provide an unparalleled understanding of your app performance. The main difference between App Radar and ASOTools is that ASOTools has a larger database of keywords and also has a free plan that is not available on App Radar.
ASOTools Vs. Apptweak
Apptweak is a tool specifically designed for app and game developers. This keyword research tool helps them find relevant keywords that their apps and games can use. It has a lot of features common with ASOTools, but its quite expensive when compared to ASOTools, with its basic plan starting at $69 per month.
ASOTools Vs. AppFollow
AppFollow focuses on increasing organic user acquisition. It claims to increase your impressions by 5%, weekly and organic installation by 490%, and conversions by 11% at an average. It differs from ASOTools as it offers keyword translation and lets you track popular keywords as well. It also has a free plan that lets you explore its capabilities.
---
How to Get Your App on the Top of the App Store Search Results?
App store search results are the most important part of the app marketing strategy.
The best apps on the market are those that have a lot of downloads and a high ranking on the app store. The top app store search results are also the most popular apps. App developers need to make sure that their app is on top of the search results so that it can get more downloads and users. The first step in getting your app on the top of the app store search results is to make sure that your app has a good title and description. You should also include keywords in your title and description so that you can rank high on Google searches.
The second step is to make sure that your app has a good icon, screenshots, and video content. You should also include keywords in these content pieces so you can rank high on Google searches. You also need to make sure that you are promoting your app in all possible ways – from social media, email campaigns, paid ads, etc.
ASOTools can help you rank on app stores by providing useful insights on competition and trends. It will help you rank better and, in turn, will help your app perform better as well.
---
🌟 Top FAQs on ASOTools
✔What is App Store Optimization (ASO)?
ASO is the simple process that many developers use to increase the ranking of their Apps in the App store. It contains integral parts such as keywords, app title, description.
✔What can ASOTools do?
ASOTools is a free ASO & App analysis tool that allows users to grow their Apps' downloads. The primary goal of ASOTools is to be the most complete & intuitive app optimization and analytics platform available. ASOTools is available with all of the tools you need to analyze & optimize your apps for a successful launch, along with powerful analytics to maximize your apps' performance.
✔Who are the target audiences of ASOTools?
The target audiences of ASOTools are those people who are using Apps. Individual developers, SMB and even big enterprises can use ASOTools to grow Apps downloads and revenue.
✔How big is ASOTools database?
ASOTools provides around 50M+ keywords and 6M+ Apps for both iOS & Android.
✔How frequently do ASOTools update their data?
ASOTools updated their database on a daily basis. On the other hand, the ASOTools updates data daily if you add App to your subscription.
✔What is the core function of ASOTools?
ASOTools is an advanced ASO tool that helps you maximize your revenues in the easiest way possible! The core function of ASOTools is revenue estimates and accurate downloads. This function of ASOTools helps users to gain detailed insights about their competitors. ASOTools is trusted and used by around 16,000 registered developers globally.
✔Can I try ASOTools for free?
Yes, ASOTools offer a Free plan to all its new users. If you are new to ASOTools and looking to enhance your App ranking, then create your free ASOTools account.
✔Are there any working ASOTools coupon codes?
If you are looking for an extra discount on its pricing plans, check the above-mentioned ASOTools discount coupon codes that help you enjoy maximum savings.
✔How much discount will I get by using the ASOTools coupon code?
By using our 100% tested ASOTools coupon code, the user will save upto 36% discount on all its yearly plans.
---
ASOTools Facebook Group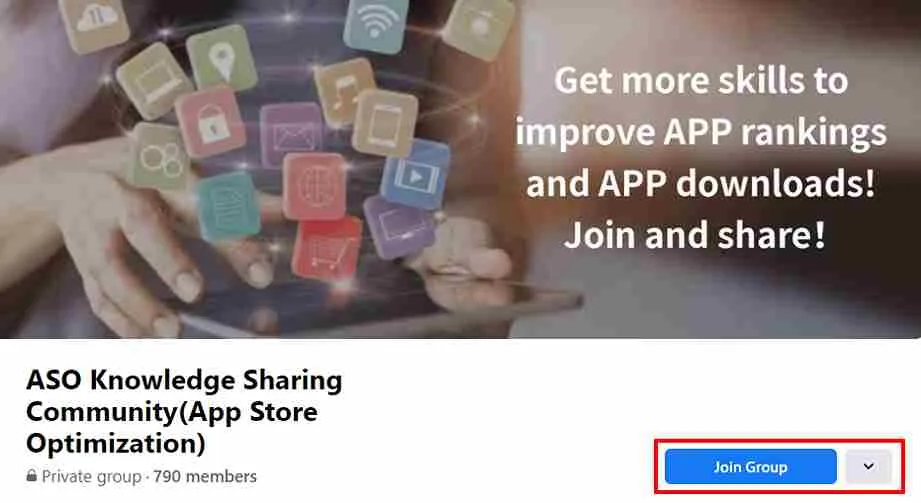 ---
Final Thoughts:
All in all, ASOTools is a great tool to help your app rank on Apple and Google Play Stores. It contains a comprehensive database that will give you great insights on keywords and winning apps. Its detailed features let you know all the top apps and their key performance metrics. It is an intuitive and easy-to-use tool that does not have a huge learning curve. It is affordable and perfect for newbies and small-scale developers looking to break into the app industry.
It is a great tool to get your app in the spotlight. What are your thoughts on this ASO tool? Let us know in the comments.😊
ASOTools Review – #1 App Analysis Platform to Boost Your App Ranking.
ASOTools is the most affordable, reliable & user-friendly ASO platform for app analysis. It covers over 1 billion apps and keywords of the major markets with an awesome combination of features that make it a must-have for all app developers. ASOTools is a data-driven app analysis technology that helps marketers, developers, and agencies understand the performance of their apps. It provides you with complete insights that help you improve your App's performance, reduce your costs and ultimately increase your profits.🚀🚀
Positive
It has a very extensive database of apps and keywords.
Its paid plans are quite affordable.
It is very easy to see and understand.
Negatives
Its free plan has very limited capabilities.
ASOTools – The #1 Free ASO Tool
Get started with ASOTools for free and make your app business thrive!