Looking for an all-around dropshipping solution? Just Read our updated AutoDS review 2023. Dropshipping allows sellers to try new products without investing in inventory or logistics systems. They simply list their products on a marketplace, establish an account with the seller and then purchase their product.
The seller does not need to hold any inventory, manage suppliers, or ship goods themselves.
But its not as easy as it sounds; dropshipping is a highly competitive industry and requires you to be on your toes. Thus you must have the right tools to get to the top. Automated tools make the process of dropshipping easier to manage.
An automated dropshipping tool automatically handles all the tedious tasks for a dropshipper in one place. It allows them to focus on their core business. The automated dropshipping tool has several benefits that you can leverage. You can use it to automate key tasks like data management, product sourcing, inventory management, and tracking orders.
Also, with the automation of these tasks, you can reduce costs and scale better.

Speaking of tools, AutoDS is a tool for a better experience in dropshipping. In this post, we have featured ✅AutoDS review updated for 2023, which includes detailed insights about this automation platform. An idea can change the world, but it must be attached to an experienced mind or an established tool. AutoDS tops the chart in the dropshipping arena.
Dropshipping is a business that comes with an ample things to do. With AutoDs, lessen your stress by relying on the tool. To survive in a tech-savvy world, AutoDS is something that you need to be up to the mark.
Detailed AutoDS Review – Automate Your Success with AutoDS!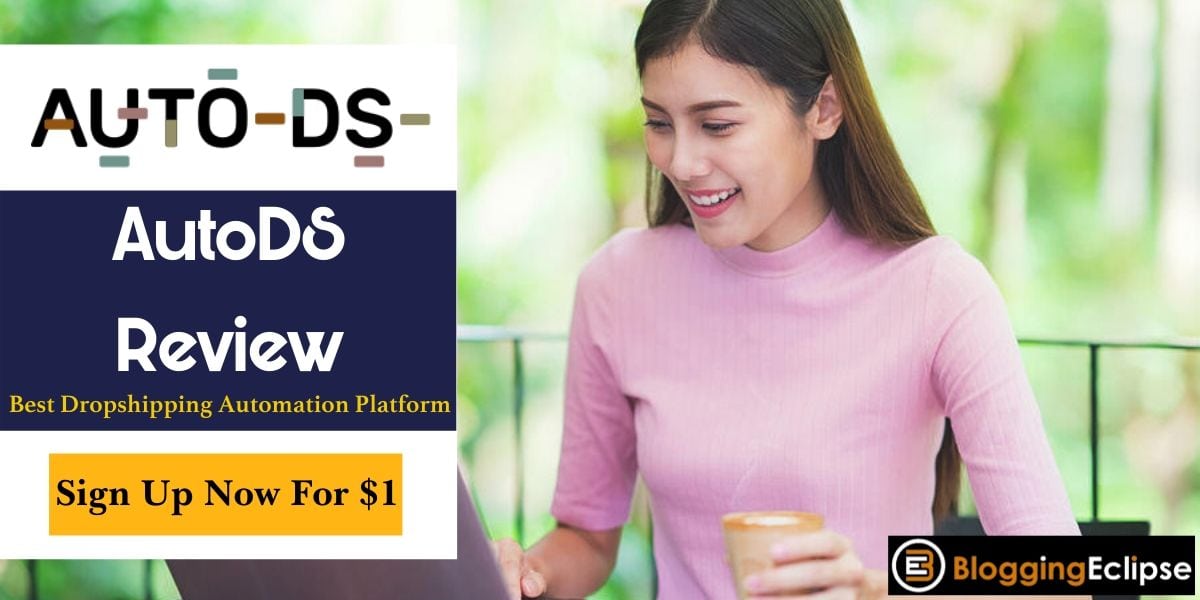 By any chance, are you looking for a universal solution to your dropshipping problems, AutoDS gives you a lot of features and a great service experience is just a Dollars, yeah that's right, a dollar is all it takes. AutoDS keeps an eye on the business every time, finds beneficial products for you, automatically orders, and a support team is always at your service.
Let us see what exactly is on the plate with AutoDS.
With AutoDS you need not worry about the statistics. It keeps track of the stocks, financial management, automated orders, and it also manages your sales. The customer support team is worthy and gets you the solution at the earliest. It handles returns, filters, and orders. It is like a superstore for dropshippers. If you see eBay, it is the largest and most profitable online portal, especially for the merchant. It gives you a variety of products which includes products which we have never seen and have never wanted it.
Well, I would say, with eBay, no second thoughts are required to start a business with. Speaking of dropshipping tools, AutoDs has a very important role in making eBay what it is today. AutoDS is a solid approach that will never disappoint you.
Apart from eBay, amazon.co.uk, amazon.de, home depot, Walmart, AliExpress, and many more are on the list.
Key Features of AutoDS – How does AutoDS work?
1. Flexibility
Money remains to be an imperative obsession. With AutoDS, you have the right to increase/decrease the price as per the popularity of the product. Also, it maintains a track record of all the ins & outs, which helps in maintaining the quality & class of the products. A good businessman always knows what the customer wants at what price, here with AutoDS, it is aware and makes you aware of these things. You will also be prompted to get rid of the items which are not bringing in anything and is no longer a requirement.
The price will be changed automatically if there is any change monitored by the supplier's price.
2. Filter
It gives you an option to keep an eye and administer your stockpile accordingly. It gives you an idea of what you have earned (approx), product quality and order synopsis, etc. The bulk change option gives you the chance to change the listing as per your inclination.
3. Automatic Price Optimization
Cut out the hours waste on manual work as AutoDS takes care of keeping up and optimizing the prices of your items for you! AutoDS lets you set a threshold of sales that a product has to make before implementing a raise in its price. You can also set the amount or percentage of a price hike. Not just that, AutoDS also lets you set the grace period of waiting before decreasing the price of a product that isn't performing well along with letting you set the amount or percentage of decrease.
With AutoDS you don't need to constantly keep updating these prices, once you've set them, AutoDS will keep doing all the work of maintaining them.
4. Automated Orders
Self-explanatory reduces your worries about the orders, cancellations & losses, changes in the rates of the products, and even the stocks.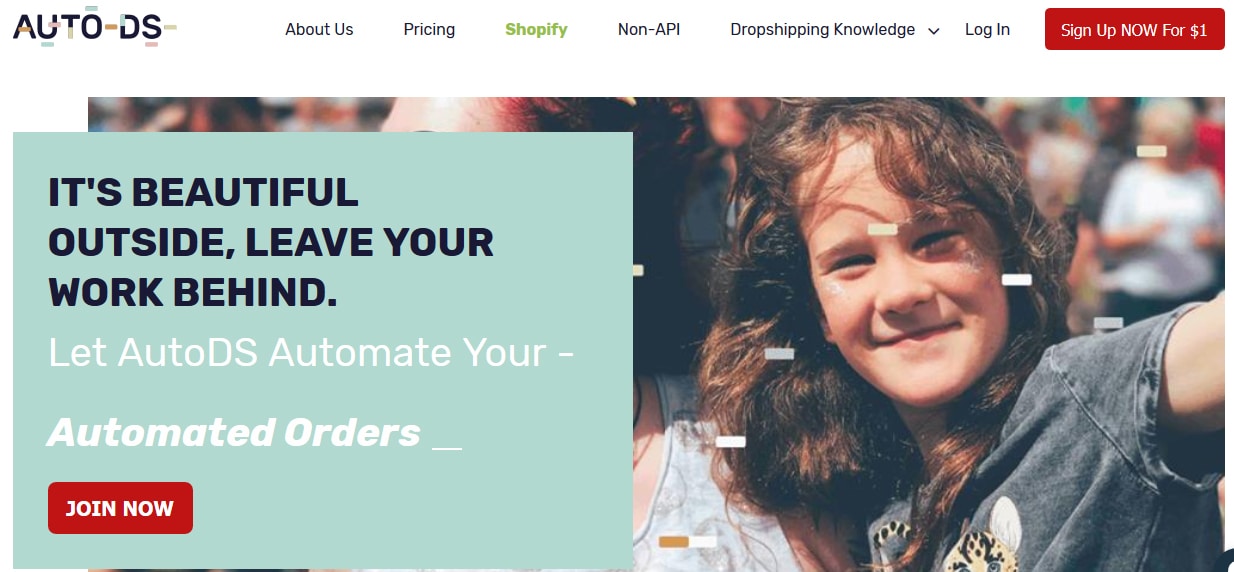 Once an order is received, it will be taken care of without human intervention. Numerically speaking, you will see a growth of at least 50%. You can rest easy with Automatic lock protection that disables AutoDS' automatic ordering if your account gets locked for any specific reason. AutoDS also automatically updates tracking numbers and statuses of orders.
You won't have to update your buyers to track their deliveries. This feature is not restricted to one buyer account. Once you've opted for this feature, you can create multiple buyer accounts for a number of suppliers at no extra cost. Additionally, AutoDS automatically grabs discount coupons if available and fulfills the specific order with the said discount.
5. Automatic Imports
Save time with AutoDS' importing feature that includes many variations such as bilk, scheduled, and single imports. Imports all kinds of products directly to your stores from all the different options of suppliers available on AutoDS by simply using the product's item ID or URL. Save more time as AutoDS automatically imports the product information as well.
You can also import products in bulk just by using URL's or product numbers. You can also import a CSV file and import items in bulk using AutoDS' extension. You can also choose the time and date of imports with AutoDS' scheduled importer. AutoDS also automatically optimizes product listings for increased conversion rates by adding SEO keywords, decompressing images speeding up page loading and more.
6. Customer Support
In case of cancellations or returns, the customer support team will be able to assist you. You need to send a message to the team and get in touch with you with a swift response. AutoDS has made the customer experience a lot easier by providing all the tools in one place. You do not need to go to eBay to reply to the customers, and you can with the AutoDS system. You can send three automated texts or make a selection from the templates.
7. AutoDs Finder
The most time consuming and complex task is to keep track of the products which are trending in the market and are on high demands. AutoDs provides you with a tool that is amazingly capable of taking over this task and give outstanding results.
This tool scans on a daily basis and finds the right & hot product to sell, and presents it with all the required details. You can choose from over 20 verified suppliers directly from platforms like Amazon, AliExpress, Walmart, HomeDepot, Costway, and many more. The best-selling product can be included in the selling list, and you can modify the sales techniques to boost the product demands. You can also find products that have discount coupons to generate more profits!
A scheduler helps you get better results by fixing the time of the uploads. Customize when to schedule your uploads, select the number of items you want to import, and more. AutoDS also provides non-API support. Additionally, all these features can be used in multiple stores!
8. Automatic Updates of Tracking Number
Tracking information is automatically updated on both your store's page as well as on your AutoDS order page as soon as the suppliers make it available. After the tracking information is updated, order statuses will automatically change to make it easier to keep track of orders. AutoDS supports information from known worldwide shipping carriers and works 24/7 to provide a smooth and easy experience. Tracking numbers from Amazon will automatically be converted into BlueCare Express, allowing them to track their packages with ease. Additionally, these updates are even applicable for Non-API connects too.
9. Extensive Stock Monitoring
AutoDS automatically monitors your prices and inventory. AutoDS monitors prices 24/7 with its 99.99% uptime, monitoring all of your prices and profits for each supplier. AutoDS also monitors stocks automatically; all you have to do is set the minimum quantity of products and maximum days to ship. It also offers dynamic profit range settings so that you don't have to worry about being in the wrong price range.
AutoDS also has a customizable price display, and you can create the effect of a discount by adding price slashers and before and after prices to increase the chance of customer conversion. AutoDS provides a break-even calculator that helps you calculate your fees and cost of operation together to set a break-even price associated with each product and supplier.
10. Performance Statistics & Analysis
AutoDS has everything you need to run a successful dropshipping business. Almost all your A requirements are met with the filters and the bulk systems. They have made AutoDS efficient and spontaneous, and it updates the tracking number immediately upon its availability from the supplier. Such great performance with huge supporting figures improves the customer response, which helps you increase sales.
It also keeps track of the products which have not been sold for quite a few week(s). It takes actions accordingly, like, if there can be profit gained, reducing the price of the product or some other strategy, it does it and gives you an unexpected and no loss bearing results.
Gene Plugovoy (owner of eBay mastermind program) said: "AutoDS has saved me a lot of time dropshipping eBay." Also, he mentioned, "this is a great tool for you and your eBay business; it is the only solution that saves time."
11. Updated Tracking and Numbers Automatically
Just stop wasting your time dealing with tedious, daily tasks that are all too easy to forget when they're scattered throughout your day and let this tool update the tracking number for you, right from a supplier.
Regular Bulksheet updates and Variations schedules
This platform has the trust of platforms such as eBay because they make a daily investment right in their stores. This platform allows you to manage your schedule uploads using the regular and bulk list. It mainly includes the variations and includes details automatically.
By using AutoDs, you are almost sure to get your positive feedback increased by over 60%. This it does by simply sending personal messages to your customers. It would genuinely let your customers give you positive feedback about your products.
With AutoDS, just be prepared to see your name on the top of the chart in the dropshipping world.
AutoDs Pricing Plans – How Long is the AutoDS Free Trial?
The most impressive part of this tool is that it offers flexible and affordable pricing plans so businesses can quickly get started immediately. It is also compatible with various platforms and has an easy-to-use interface, making it easy for people to start using it immediately.
The platform offers you a $1 trial offer, or you can also get started with this tool immediately.Setting up a tool like AutoDS is quite easy as well, and it will only cost you $0.99/Week. What's even better about it is that you'll get 100 listings for your business for just that price.
A detailed overview of the financial part:
Price: $7.99
This is suitable for the people who have just begun their journey:
100 Products Price Monitoring
Stock Monitoring
Regular and Bulk Lister
AutoDS Finder
Scheduled & Recurring Uploads
Profitability Monitor
Automatic Price Optimization
Customers Service System
Manual dropshipping supported
Price: $16.79
This is suitable for a new drop shipper:
400 Products Price Monitoring
The rest is the same as for the above.
Price: $151.99
This is suitable for a professional drop shipper:
4500 Products Price Monitoring
The rest is the same as for the above.
How to Pick the Right Automated Dropshipping Tool?
If you're looking for a way to grow your business, then automated dropshipping is the answer you've been waiting for. With automated dropshipping, businesses can scale their success with minimal effort. Automated dropship tools can help e-commerce businesses of all sizes by reducing the amount of manual work they have to do. These tools are easy to set up and can be customized to fit different business needs.
As with any tool, it's important for a business owner to decide what exactly the tool is for them before signing up. This includes deciding what types of products they want to be dropshipped and how much time they want to put into running the business in general. Automated dropship tools bring great benefits to both retailers and their suppliers. However, when choosing a tool, it is important to consider the features and benefits that it provides.
The most popular automated dropship tools provide:
Fast and powerful servers
Easy imports and management
Automatic tracking and updates
Automated pricing according to market demand or competitor prices
AutoDS Reviews & Customer Testimonials
Top FAQ on AutoDS Review
What is AutoDS?
It is one of the popular dropshipping platforms that handle trader's orders and manages the sales. It also handles customers' messages and queries. AutoDS is a great dropshipping tool for you if you want to earn more revenue out of your eBay trades.
How does AutoDS work?
AutoDS is an advanced dropshipping tool that scans over 40K drop shippers regularly. AutoDS enables you to get the best products from all the dropshippers and upload them directly to your eBay store.
How do I register for AutoDS?
Go to the official website of the AutoDS and click on the Start Now button, which is on the left-hand side of the page. Fill all the details like Name, Email Id, etc. and then click on the 'Start Now' button. At last, you need to choose your desire subscription to begin with the AutoDS.
How much does it cost me to add a non-API store?
In order to add a non-API store, you need to pay $9.97 per store per month.
Does AutoDS offer a free trial?
Yes, AutoDS does come with a 7-day trial period on all of its automated dropshipping packages.
Do AutoDS monitor price and stock?
All their systems intelligently scan your suppliers for stock and price changes 24/7. After this, they automatically make changes to the products in your listings.
Does AutoDS offer you the advantage of automatic orders?
AutoDS knows that manually processing orders with supplies can be really time-consuming. So with AutoDS, you don't have to worry about automatic order processing.
How to import products from your store in AutoDS?
It is just super easy to import products; you just need the product ID or URL from one of our supported suppliers.
Does AutoDS offer live chat support?
Yes, AutoDs does offer 1-to-1 live chat support, and their support team is excited to help you.
Does AutoDS offer you a yearly plan?
AutoDS does offer you 20% savings on your eBay, Facebook Marketplace and Shopify if you do choose a yearly plan.
Conclusion: AutoDS Review Of 2023 | Should you go for it?
So that brings us to end of our AutoDS review 2023. AutoDS, as compared to other tools in the market, is better as it offers a lot of features at a low price. It is the best tool available in the business and has promising results. It is used by the big shots of the industry with their success as evidence of it. It has a chrome extension that solves a lot of issues and provides a bit of convenience.
I believe it to be worth a try, and I m pretty sure the money will not be wasted.😊
Highly Recommended
AutoDS is, without a doubt, one of the most effective and dependable dropshipping solutions on the market. This powerful dropshipping tool manages all dropshipping tasks, including monitoring pricing, importing trending products, automated orders, updating tracking numbers, and many more. For all your dropshipping needs, AutoDS is the one-stop solution so that you do not need to wander here and there. If you are looking for a powerful dropshipping tool, AutoDS is the best tool that takes your business to the next level. Try it now!! 🚀🚀
Positive
It gives you a pricing and profitability monitor.
It manages the orders, cancellations and also keeps a track with the help of the automated system.
Highly trained individuals giving a professional customer support.
Advanced filters and the bulk lister.
Monitors the price and the stocks.
Schedule and update products.
Tracking numbers are updated automatically.
Numerous accounts
30 Free Auto Orders
Negative
Pricing plans are rigid.
Customer support can be improved upon.
AutoDS – #1 Automated Dropshipping Tool for Your Store
AutoDS is a dropshipping company with members from all over the world.
Quick Links: