Is your e-commerce business not doing well because of lots of competitors around? Are you scared that your store can get down shortly?
It's essential to stay in the market and compete with others to earn significant profits quickly. And did you know about dropshipping tools that not just provide the right aids for improving business but also build a good customer base?
Know more about the ✅Best Dropshipping Software in the market through this article, and don't forget to look at our detailed review on each in the end. Before that, look after the pros and cons of dropshipping tools!
What is a Dopshipping Tool? And Why do you need it now?
Being the newest business model, dropshipping allows people to ship and sell products they don't own and stock. As there are no inventories, a startup can cut off significant warehouse expenses. The risk of going into debt also decreases due to less cost of inventories. Moreover, dropshipping lets a 3rd party take care of the deliveries. Hence there are low order fulfillment costs.
Are you excited about starting a dropshipping business? Look at the best dropshipping software that is easily customizable below, and choose the best software for you!
---
25+ Best Dropshipping Software in 2023 (Free + Paid)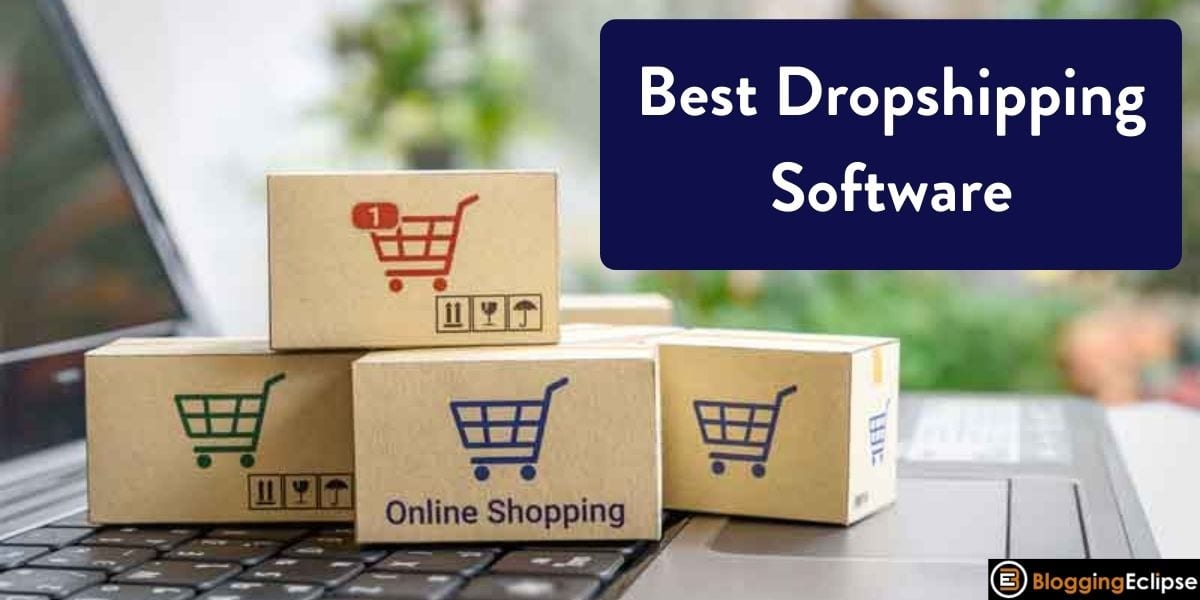 If you are looking for a tool that can give you profitable ideas for your business and a bundle of reliable suppliers, then SaleHoo is all you need! You can easily find top-selling products from eBay and Amazon from the tool because it is easy to set up, all you have to do is drag your mouse, and they will display a directory of suppliers.
All the suppliers, manufacturers, whole-sellers, and low-cost drop shippers at SaleHoo are verified and ready to serve you.
SaleHoo features are exciting and understandable as compared to other tools. One can easily find profitable products to sell by adjusting the sell rate, setting the price, and the competition. SaleHoo will provide you a list of products according to the filters from over 1 million products.
Just after you have got the product ideal to sell, you will get a list of potential suppliers, dropsellers, wholesalers, and manufacturers worldwide. SaleHoo will give detailed information about the location, product availability, and minimum order quantity.
The price of SaleHoo is $67 for a year and $127 for a lifetime.
---
Shopify, the name itself speaks a lot because they aren't just reliable but trusted by millions of users. You can pick up a creative theme, customize your store, add or remove a widget from the store quickly.
The exciting part of Shopify is the 14-day trial period it offers to the new users so that you can decide whether to buy the premium account or not. Easily integrate products at the Shopify store and get awesome products within a click.
Oberlo is available for free with Shopify, which is great for AliExpress. You can edit the product description, prices, and all the required sections according to your need. Just log in, and you have access to all the exciting features.
---
AutoDS is an all in one dropshipping tool that is not just powerful but highly affordable. Through this tool, you can control your inventories, automate the orders, keep track of pricing, manage your customer service, perform analysis, update the tracking number along with positive comments easily.
AutoDS also allow their users to automate their search and look after the statistics of sales. We liked the most about AutoDS because they have worldwide sellers and are compatible with Walmart, Aliexpress, Amazon, and Costco.
Moreover, AutoDS controls your supplier and stock price every hour, so that you can get high returns on your investments. You can quickly process messages, returns, and cancellations with predefined messages to increase customer base.
The price of AutoDS starts at 0.99$; if you want to automate more orders, you have to pay $1 extra for up to 1000 orders.
Read: AutoDS Review
---
If you are looking for a winning and trendiest product for your store, then dropship is the right choice for you. It chooses the best products manually and imports it all to your WordPress site instantly.
Dropship.me features include real customer reviews for all products, professionally edited product titles, quick search, and import to websites. More than 50,000 handpicked products, optimized product image, and titles for product pages, manually selected products.
Dropship.me picks products according to the market trends and demands of the buyers. They also look after product quality and feedback to give you highly reliable goods.
The free plan by Dropship.me imports 50 products to the WordPress site, whereas you need to pay $29 for 100 products. The $199 plan will import 1000 products along with 500 bonus products.
Dropship.me also offers:
Lifetime customer support
Free plugins
Trusted supplier list in zero additional cost
---
AliDropship is a highly intuitive tool designed explicitly for AliExpress. You can import products and the title, description, specifications, user reviews, attributes, and variation only by a click.
All the information in the catalog is up to date and synchronized automatically. The custom store development feature by AliDropship allows you to edit and customize the custom store. You can also automate the sellers' orders with no extra fees with an exciting profit margin of 2000%.
AliDropship is integrated by analytics, and it offers plugins, domain names, social media pages, mobile-friendly sites, custom designing, promo videos, and a lot more benefits.
The price of a single time subscription of AliDropship is $89, wherein you get support, marketing, list of products, pricing, etc. There are in all three pricing plans having different features.
---
Are you looking for a cloud-based app for better analysis for your dropshipping business? So, Intelligynce is our pick for you because it picks out the best products from different popular sites like Amazon, eBay, Shopify, etc.
You can find out the list of suppliers and their products from over 2,00,000 Shopify stores and a million products through one click. Intelligynce also has a store inspector to give you a detailed insight of Shopify stores, including estimated sales, products, traffic analysis, installed apps, social media account, etc.
You can also estimate your sales by a click to strategize and decide which product to sell. For this, you can take the help of powerful filters, product, and store search tools. The Ali Inspector bonus will help you find a niche keyword and top-performing drop ship products to get quick profits.
The price of Intelligynce is $197 for lifetimes access, covering bonus payments and free upgrades.
Read: Intelligynce Review
---
Dropship Spy has a broad range of popular and top-selling products. It has an intuitive UI, and all the data is accurate enough to trust. The dashboard of Dropship Spy has several options like Instagram influence, Facebook audience builder, and much more.
The product analytics feature by Dropship Spy helps you to a detailed insight into product pricing, description, etc. Through an engagement calculator, you can look after your product reach. If you are looking forward to finding the influencer for your business, this tool has a Facebook audience builder and engagement percentage of Instagram influencers.
Dropship Spy is the best tool to get insights about engagement on a particular product. The tool has three plans to choose from; the premium plan of Dropship Spy is $25 per month, pro for $35, and basic for $15 per month.
---
A Dropshipping tool that not just automates your business but does all the tasks for you instantly is not a dream anymore. The Inventory Source will upload products, sync inventories, and place routine orders according to customer demand.
Whether you are a retailer or a supplier, this dropshipping tool has more than 350000 products and integrates 20 platforms online. The Inventory source features include bulk management tools, auto-upload product data, 150+ suppliers, custom integration, and much more.
The Inventory Source also has an integrated order management system with a shipment tracking feature. There are three different pricing plans that you can customize, depending on your needs.
---
DSMTool is an all in one dropshipping software that allows sellers to source products from more than 50 websites. It is a web-based platform and offers live online and webinars for its users.
DSMTool features include pricing optimization, shipment tracking, sourcing management, product information management. Through this tool, you can also keep track of orders and customers easily. DSMTools provides excellent sourcing and analytics data to its users to choose the best and winning products for the store.
The pricing of DSMTool is straightforward to understand because you need to pay just $19.97 for a month, and you get access to all the features instantly.
---
Pexda is an exciting and famous product tool to get winning products for your dropshipping business quickly. If you have good knowledge of Amazon, eBay, or Shopify, you might be aware of this tool's benefits.

Pexda is popularly known as a dropshipping spy tool because it does not just help a business find the right product, but you can't waste a penny with this tool at any cost. You can easily filter any product on social media with Facebook ads' help, even before it goes viral.
Editing the product description gets easier with Pexda. As Pexda provides Amazon reports, Facebook as reports, target suggestions, and story selling reports, you can instantly target the audience to give high conversions.
Through Pexda, you will get different important product metrics like profit margin, selling price, product cost, shipping cost, and seller's name. The cost of the standard plan of Pexda is $1.95 for 14 days. Through which you can get unlimited products per day, auto hunt tool, and 24/7 customer support.
Read: Pexda Review
---
eTail is yet another powerful tool for the dropshipping business you must have. It works effortlessly with different channels through a single interface. You can integrate eTail with Amazon, Shopify, eBay, Magento, Living Social, Rakuten, and many other platforms.
eTail minimizes the daily workflow procedures by its powerful features. As the orders are managed and integrated from Popular channels, there are individual filters to help you get the best orders.
eTail updated the product catalog after regular intervals and managed the order fulfillment process too. As far as the pricing of eTail is concerned, there is no prompt given by them on their official website; however, we can assure that it is affordable.
---
MailChimp is a popular email marketing tool, but it is the best dropshipping tool as well. You can store your user email database and keep track of their problems and purchase history quickly. It integrates well with Woocommerce and Shopify.
There is no trial period by MailChimp; however, it offers 2,000 email subscribers and 12,000 emails free each month. When your user signs up for the newsletter, they will get automated follow-up messages that are personalized and customized.
---
Like MailChimp, get a response has many exciting features and templates to create an email for your user with utmost personalization. GetResponse also offers a 30 day trial period to decide, after using its ultimate tools.
You can also create a personalized landing page through GetResponse. It also tracks users' actions with Google Analytics by integrating e-commerce and social media effectively.
If you are stuck anywhere in the process while using Getresponse, you can immediately contact the customer support team as they are helpful and involved.
---
Are you looking for valuable tracking software for your business? ClickMagick is for you! It is a profit-boosting features that can be used from any corner. Through the ClickMagick tool, you can check your ad performance as it allows free analytics.
Moreover, ClickMagick is beneficial for other essential aspects like payment methods, page designs, price points, etc. The best feature of ClickMagick includes IP manager and IP lookup, through which you can set the IP range and enter IP addresses manually.
You can also export and import data to any party by a click. A batch editor will allow you to change the rotator URLs without much delay. ClickMagick is highly compatible with google analytics; hence, you can quickly integrate Facebook to track your visitor's activity.
Another best part of ClickMagick is the affiliate program, setting up an affiliate link, and monetizing effortlessly. If you still wish to discover more about ClickMagick tools, then take up the 30-day free trial. The price plans of ClickMagick are affordable as well; the starter plan is for $12 per month, the standard for $33, and pro for $66.
---
Facebook is the best platform to market products, and ZoConvert is an automated chatbot messenger you can use for your Facebook product page. Create a Facebook messenger bot within minutes and start your smart marketing and sales journey by a click.
ZoConvert will turn your Facebook follower into a regular customer, and customers to direct email subscribers. You can customize the pop-ups by single javascript. If you are a developer, then it gets easy to handle multiple pop-ups by one javascript.
Through ZoConvert, you won't need to add different codes, which is the best feature by far. We are not sure about the actual cost of ZoConvert; however, you can get 500 subscribers for free at first.
Read: ZoConvert Review
---
Customer service and satisfaction are equally crucial to inventory management in any dropshipping business. ZenDesk automates the customer system software and the online ticket support system to give the best value.
ZenDesk's customer service and engagement platform have lots of powerful features that aren't just flexible, but even it easily meets the needs of any business. The best features of ZenDesk include phone support, live chat, ticketing system, knowledgebase, etc.
You can quickly go through the demo available at the ZenDesk official website or startup with a free trial to know more about the tool. It's easy to use, and your customer can even build up a community for interaction with each other.
---
Zoho Mail is a popular platform for securing email hosting for any business. It's a web application for creating a domain and has lots of exciting features to look after.

The Zoho workplace upgrade will give you the best customer support for your dropshipping business. It is specifically designed for teams to join.
Zoho Mail also offers a free version with certain limitations, but if you want the best from the tool, we would suggest you buy the premium package, as it is highly affordable.
---
The goal of Dropship Commerce is to automate the dropshipping business by automating integration between the suppliers and the retailers. Any retailer and supplier can easily order inventories, data, or exchange products for generating more sales.
After completing the automation, you will get access to catalog, inventory, shipments, orders, and analytics within seconds. It's a scalable online platform that offers a virtual supply chain to the leading businesses.
The cost of Dropship Commerce varies as it has three different plans having different features. The costliest package is $12000 for a year, and the lowest is for $3000. Also, you need to pay $100 as a startup fee to get the most out of the tool.
---
Spark Shipping is the youngest dropship automation platform and has the best customer base than its competitors. It saves the user time, but even it automates the ordering process to specific suppliers quickly.
Spark Shipping features include automation of orders and inventory sync through which you can automate your inventory management and orders. It constantly tracks the order details and updates the store.
You won't require any plugin to use Spark Shipping as it works directly with the shopping cart's API. There are four plans by Spark Shipping; it's undoubtedly a bit costly, but it gives exciting profits. The professional plan is for $249 per month, the premium for $499 per month, premium plus for $999 per month, and an enterprise plan with no specific cost.
All the plans by Spark Shipping have pre-built vendor integrations, but the enterprise plan offers more customization for good engagement.
---
CommerceHQ is a popular alternative for Shopify, and it is growing enormously. Like Shopify, it allows users to create a unique online store and startup their business with the right themes.
The online shop builder builds a store by the drag and drop builder. As a user, you can edit and add text by the left-hand side features from the dashboard. There are different options available to choose from, like heading, icon size, title, etc. Moreover, you can quickly add customized images and videos to your site to make it look more attractive.
CommerceHQ features include check out page builder, upsell campaign builder, free hosting, and SSL certificate along with unlimited bandwidth. The one-click upsell feature allows users to give a discount to their customers after a single purchase.
You can also create coupons and gift cards for your customers to encourage them to buy again and get more conversions.
CommerceHQ offers a 14-day trial period, just like Shopify. However, the tool's plans are costly; you need to pay $99 for a month if you are a startup, $299 for a pro package, and enterprise you have to contact the sales team.
---
The Google Keyword Planner is an effective tool for a business to find the right product as per the customer's demands. If you are unsure about the niche, then this tool will help you to find one.
Google Keyword Planner searches around different markets to dig out the trending products from the industry.
You can also target a specific location, age, or region to get the most accurate results.
---
Just after you have got the right keyword through Google Keyword Planner, the next step is to look after the same popularity. As the planners provide details relating to the number of searchers, trends will display you more about when the keyword was searched and by whom.
Through Google Trends, you can find the most search results from the past few years and months of the country's particular location.
Google Trends offer more clear picture as compared to right keyword planners because it gives detailed insights into the comprehensive search of the web, YouTube, and other relevant platforms.
---
Amazon is nowhere related to the dropshipping business, but if you learn to strategically use the tool, you can get detailed insights without paying a penny. You can easily pick up a niche by navigating Amazon, as it is the best e-commerce marketplace worldwide.
Moreover, you can get a rough estimate of product sales through the website. In the Amazon best seller's option, you will get a list of most popular products based on sales, which is updated hourly.
Search for a product, look at the review and product detail sections. The ranking by Amazon is best to look after!
---
Google Analytics is among the popular tracker and analytics tools in the market. It has the best features and usability just for free. But, as the process is complicated than others, it can become difficult for a beginner to use it.

You can use google keyword planner, Google trends, and google analytics to get the best results.
However, you can quickly go through different tutorials available across various sites before using it. You can also integrate analytics with woocommerce or Shopify through a plugin to get quality insights.
---
Are you looking for software that can easily automate with multiple tools at a time and can give the best result? Zapier is our pick for you!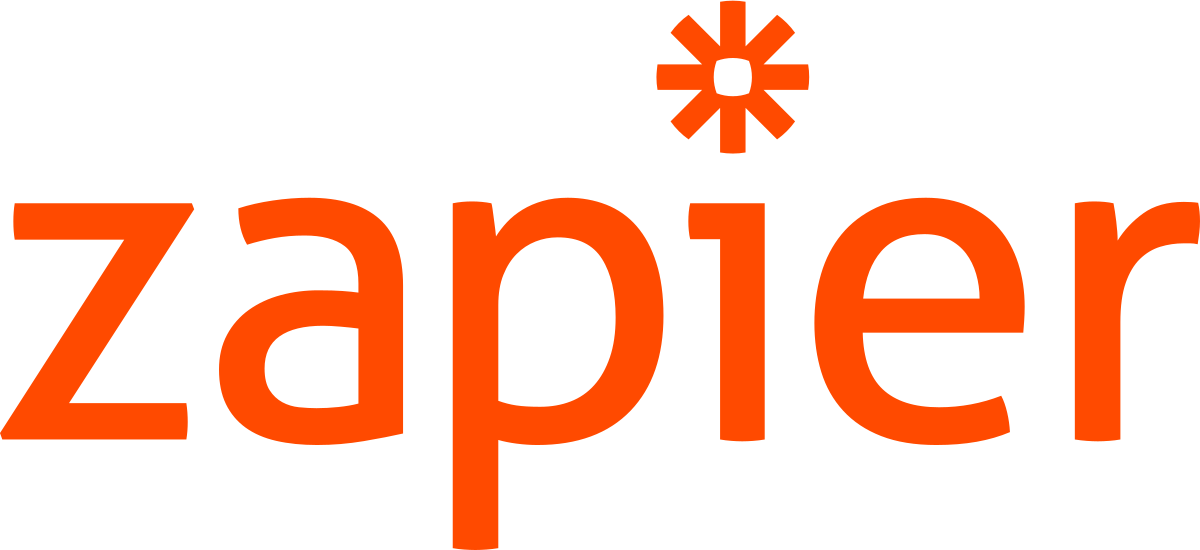 Through zapier, you can integrate lots of applications and automate your workplace. You can make your task easier by integrating different tools all at once, like Shopify, MailChimp, Facebook leads, and Woocommerce.
Zapier makes the overall dropshipping process easier through automation and integrations. As the different social media tools are connected, you can build up the best customer base and make a mailing list accordingly. The cost of Zapier is still now disclosed from their end, but you can find more through their website.
---
🌟 Dropshipping Software FAQ
❓Is dropshipping still profitable in 2023?
Yes, because of the various ecommerce activities taking place worldwide, dropshipping is profitable in 2023. On the other hand, it a low-risk business model that enabled you to sell your products directly to your customer without holding any inventory.
❓Can I automate dropshipping?
Yes, it is entirely possible to automate the dropshipping business, which gives you free time so that you can focus more on your customer and marketing service.
❓What is the best automated dropshipping software?
There are various automated dropshipping software and tools that simplify your ecommerce business and make it more profitable.
1. Inventory Source
2. Printful
3. Dropship Commerce
4. Spark Shipping
5. Etail Solutions
❓What is the free dropshipping software?
Following is the list of best dropshipping software that you can use for free of cost in 2023.
1. Google Keyword Planner
2. Google Trends
3. Amazon Best Seller
4. Google Analytics
5. Zapier
---
Final Verdict:
Conclusively, there is a lot of best dropshipping software available in the market to boost your business. But before rushing to pick one, take time and look at the review of best dropshipping tools, and sort out the free trials if you don't want to pay a hefty amount.
Know your needs and budget before buying any dropshipping tool, because it's an investment for your future. In the end, check out the official pages of any tool if you are looking forward to having a long term usage!😊