You don't need to become a banker to get into the finance industry, said nobody ever in the past. But we are assuring that with a little bit of knowledge of the financial market, you can easily grab dollars from the comforts of your home. Are you still wondering how?
Well, Affiliate Marketing is the answer, and do know that many affiliates are grabbing $50 to $200 per lead just by picking the right programs.
Many users have started spending their time doing research online about their borrowing, investment, and financial planning.
That's the reason why many financial service providers are readily accepting marketers to market their products. In fact, a lot of financial service providers have already collaborated with so many individuals through their affiliate programs.
So, if you are an affiliate marketer and are looking forward to boosting your income, this niche is highly suggested from our end. And to help you pick the best one, here is a list of the ✅Best Finance Affiliate Networks that you must check right away!
---
✅7 Best Finance Affiliate Networks Of 2023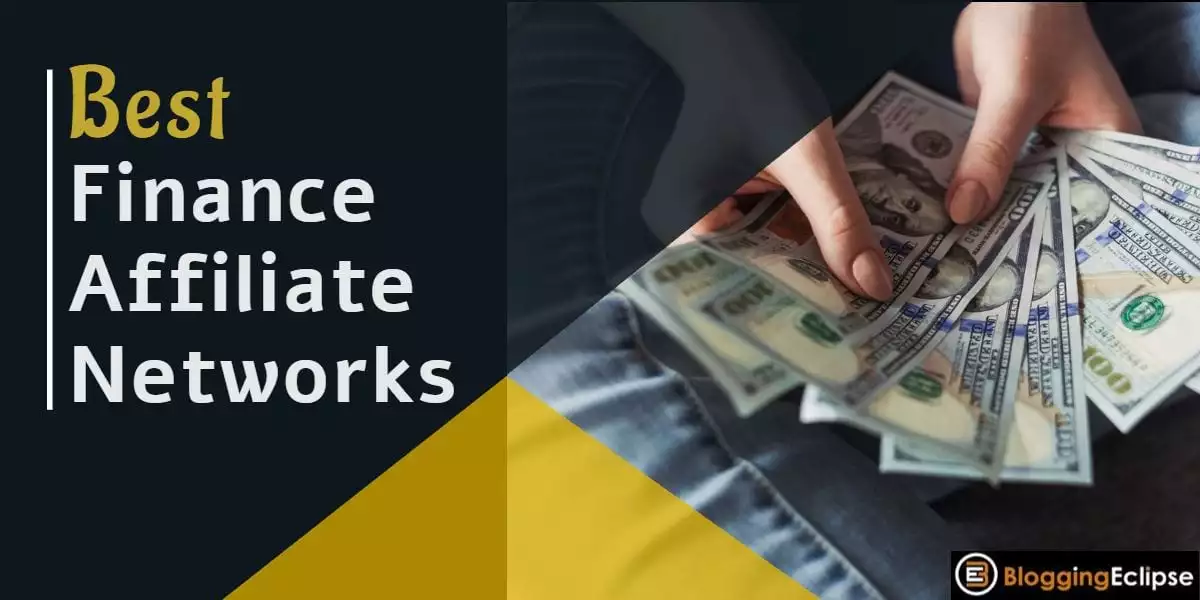 Check out the below list:
CJ, also popularly known as commission junction affiliate, has been the best affiliate network in the market for years for several reasons. They have been in the industry for over 16 years now and have a massive network of over 2500 advertisers, all under a roof.
The sign-up process is also a lot easier since one has to provide basic contact information followed by some essential details of your company. Users even need to provide information about their blog or website, like a short description, website URL, monthly visitors, and category. There is also a filter option available to help users find the right advertiser's from CJ's offerings. Affiliates can even search programs by name or relevant keywords.
The deep link generator by CJ affiliate helps users create deep links without even logging in. If you are a publisher providing high-quality content to readers and have huge traffic, then the tool even offers innovative linking solutions.
A toolbox available to track earnings, manage activities, and increase conversions.
A wide variety of well-known brands and merchants is available.
Real-time tracking system available to track all transactions.
Mobile-compatible features.
Multiple payment options are available.
---
Lemonads is now accepting new affiliates, and you must rush now because the deal is much worthy to grab. The tool is full of thousands of affiliate programs, both legal as well as illegal. Moreover, the tool is known to handle a huge amount of traffic, offering reasonable rates compared to other systems.
Lemonads even has some reputed names available like Amazon, Norton, Mega Casino, Revolut, and many more. Talking about the payment modes offered by Lemonads, one can expect monthly, weekly and bi-weekly reimbursements through bank transfer or PayPal. We believe that as compared to other affiliate networks, Lemonads helps users grab more dollars because users here can create direct relationships with customers.
If you are someone wishing to run exclusive offers, Lemonads has got your back then. Several tracking apps are even compatible with this particular tool like Voluum, Bemob, ThriveTracker.
High quality customer support system.
Easy sign-up process.
Provides exclusive as well as international offers.
Highly profitable campaigns available.
The self-explanatory main menu for users to easily understand offers, daily earning reports, and stats.
---
Founded back in 2011, doAff is a popular affiliate network known for finance and Nutra verticals. Honestly, with this tool, you can easily spot and pick up high-paying finance affiliate programs within a few minutes. Even the team here is very helpful since they always help new affiliates to maximize their profits by proper strategies.
doAff has a unique built-in tracking platform through which users can easily filter programs and track the perfect one. Users can even find in-house offers that are even high-paying as compared to other ones. A wide range of affiliate methods is available, including CPS, CPL, CPA, CPI, and COD.
Quicker payouts as compared to other tools.
Multiple payment options are available.
Real-time tracking system available for almost each offer.
Over 2000+ campuses launched till date.
Exclusive finance (banks and loans) and in-house available.
---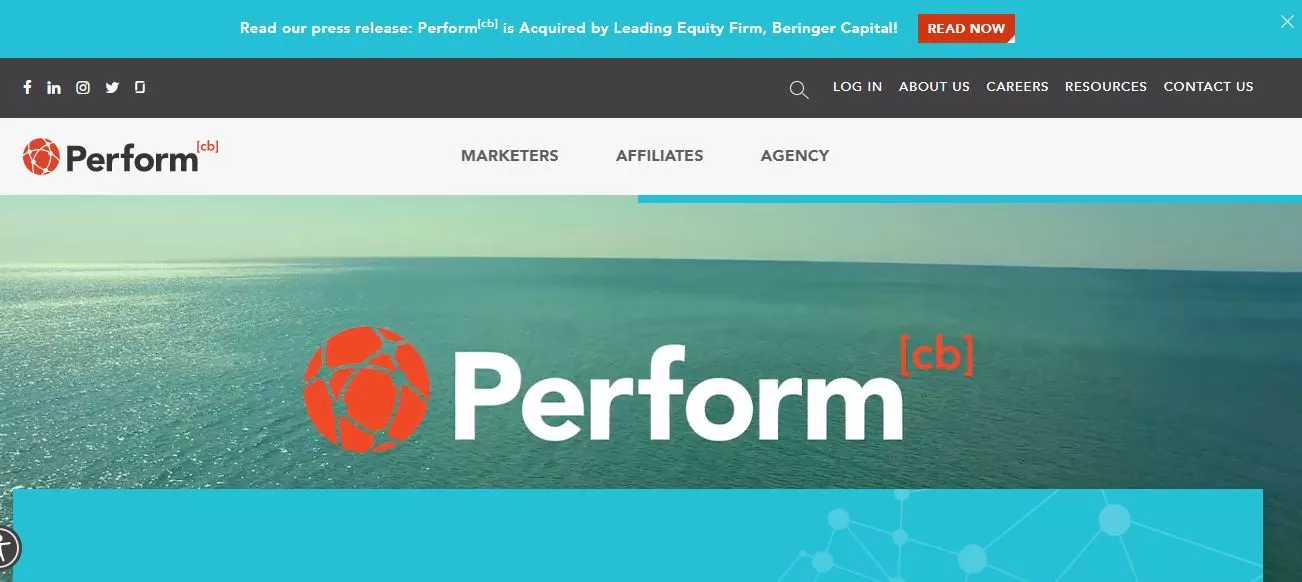 Like all other tools mentioned in this list, Perform[CB] is even a leading affiliate network that has been voted #1 CPA network since 2018. The platform has more than 1 million monthly conversions, 300+ brand and agency partnerships, and a 97% customer retention rate. Some of the major platforms you can spot here at Perform[CB] are Fanduel, Nextdoor, Redfin, and McAfee.
Users can spot a lot of performance-based solutions on this platform. It offers a broad range of revenue-generating models, including CPI, CPA, CPL, OTT, and pay per call. Besides, the tool even helps affiliates and marketers to promote their campaigns and bag huge revenues easily.
The major benefit of using Perform[CB] is AI itself, and one will get results by the tool that has been analyzed all according to historical performance records. The perform priority feature by the tool allows affiliates to choose top priority offers. These offers ensure 100% ROI followed by additional data of demographics and historical actions of users.
20+ years of experience in the field.
Higher customer acquisition rate.
Strategic programs and features to help users get the best out of the tool.
Regular affiliate program audits.
ROI optimization.
User-friendly dashboard.
Beginner-friendly guides and tutorials are available.
24/7 customer support available throughout the year.
---
TORO is yet another popular performance-based affiliate network which we highly recommend to budding affiliates to find the best program for themselves. If you are looking forward to monetizing your traffic, this network thus has a good and credible history. The tool has an offer wall from which affiliates can pick up the best paying finance affiliate programs within seconds. The wall is even customizable upto some extent.
TORO offers both exclusive and direct offers to its users to increase their ROI. Lastly, payments do matter a lot when in affiliate marketing, and the network has a good history of on-time reimbursements. The tool even has different payment frequencies depending on the program chosen and the amount of traffic the blog has.
Over 1500+ offers readily available on the wall.
Credible payment history.
Weekly payment for high volume campaigns.
Tri-lingual customer support service.
Multiple payment channels are available.
Plenty of exclusive and direct offers are available every day.
---
Fireads is a beginner-friendly affiliate network offering $20 as a minimum payout. Affiliates can spot the best campaigns, and advertisers can explore the best creative solutions all under a roof. The tool is much more popular for its conversions and rates, followed by dedicated support to each user (which rarely any network provides). If you don't wish to get into finance affiliate Networks, Fireads even offers the best forex and crypto programs.
Some of the popular programs Fireads provides are CPS, CPL, CPA, SOI, DOI, IVR, and many more. Users can even generate deep links within seconds.
Even the users who have used this tool to date have faced no issues because of the 24 hours dedicated customer support service. Fireads even provide mentors to the ones who are yet to start with the affiliate market. What else will one ask for?
Newbie friendly software
Landing page generator
Content locker available
Multiple payment options are available
---
With over 2500+ affiliate programs all under a roof, MyLead is our best suggestion you must go for to pick the best programs. Not just finance programs, but over here, you can even spot dozens of high-performing affiliate categories. The network even provides users with free monetization tools like comparison engines and content lockers.
MyLead offers publishers at least 20 SmartLink options to help them earn even more. Lastly, the network releases payments every day, so you don't have to wait for a month to get yourself paid for your efforts. In short, the remuneration is paid within 48 hours either by bank transfer or by Paypal, Bitcoins, Webmoney, Skrill.
Also read: MyLead Review: Best Affiliate Network? Should You Try?
There is even a beginner's training program offered by MyLeads to help everyone understand the basics of affiliate marketing.
Free guides and e-books available to all publishers.
24/7 support.
8 money withdrawal options are available.
1000+ partner programs available.
Remuneration paid within 48 hours.
---
🌟 Finance Affiliate Networks FAQ
✔ What is a finance affiliate?
A finance affiliate is a website that has been signed up as an advertising venue by an affiliate marketing network.
✔ Is affiliate marketing easy?
Affiliate marketing is a low-risk business model. You may start generating money with an established affiliate product or service without any upfront commitment because affiliate networks are free to join.
✔ Which are the best finance affiliate network
Best Finance Affiliate Networks 
1. CJ Affiliate
2. Lemonads
3. doAff
4. Perform[cb]
5. TORO Advertising
6. Fireads
7. MyLead
✔ What is a high-end affiliate?
High-ticket affiliate marketing is a technique that allows you to make a lot of money on a small number of sales. An affiliate can use it to offer product categories more likely to pay a higher commission on low sales. These things are considered high-ticket items since they pay a commission of at least $1,000 on each transaction.
✔ How much money can you make as an affiliate marketer?
Affiliate marketers make an average of $65,800 per year, with earnings ranging from $42,000 at the low end to $83,000 at the high end. At $154,700 per year, ZipRecruiter has the highest estimate for affiliate marketing passive income.
---
Final Thoughts:
Getting started with finance affiliate programs can be tricky because you might have to explore a niche within a niche. Moreover, building credibility is also of a great deal when it comes to taking up finance affiliate programs.
If you'll check out the blog space, you'll find thousands of money gurus already spreading a plethora of information. But to stand unique and grab huge commissions, you have to pick up the best-performing product from the market. Having said this, the above-mentioned finance affiliate networks can help you spot the best programs in the bare minimum time.
Out of all, we liked Lemonads and CG Affiliate the most, but even others are good to go for both beginners and professionals. So, start your finance affiliate journey right away with any of these networks, and do let us know your experience❗❗
Affiliate Disclosure: This post may contain some affiliate links, which means we may receive a commission if you purchase something that we recommend at no additional cost for you (none whatsoever!)