As a dropshipper, a few apps and tools like Oberlo are very much needed for your dropshipping business. After the news of Oberlo being shut down, drop shippers are looking for the best Oberlo alternatives suitable for them.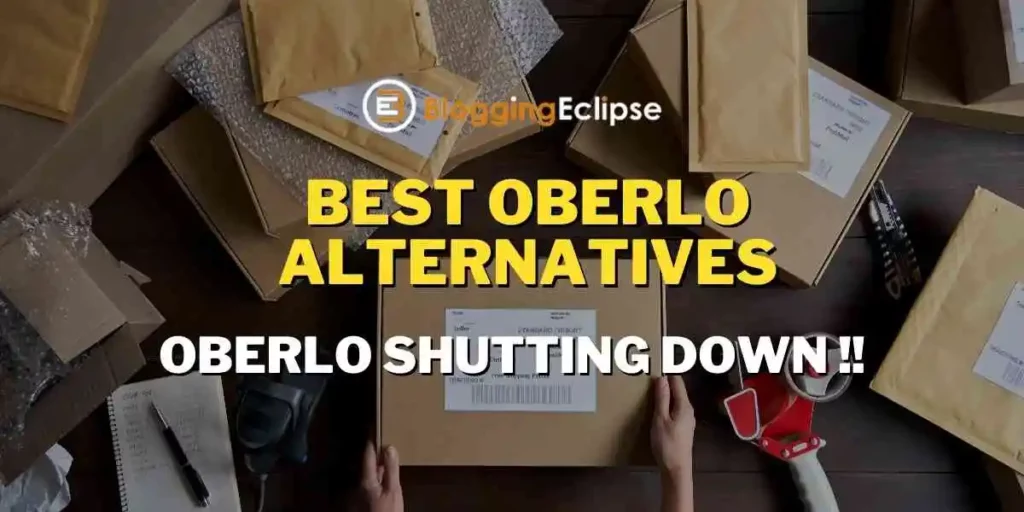 Fortunately, we have got this excellent Oberlo alternative that can help you make your way around performing product research while being able to make your dropshipping hassle-free as it was before and maybe even better. Dropshippers have been using Oberlo for quite some time now. After getting known to the news that it is shutting down, dropshippers are desperately searching for a similar tool for dropshipping on Shopify.
---
Best Oberlo Alternatives in the Market
Spocket
Save 15%
Bottom Line
Spocket
 is a renowned Shopify's most popular dropshipping app. Ecommerce merchants like you as well can use the platform to search and connect with high-quality dropshipping suppliers.
Pros
The one-click import option is available. Automatic updates of inventory levels are available. You can look for suppliers from different locations such as Europe and USA.
Cons
Live support after the subscription ends is not available, although you can work on other modes of communication.
Printful
Explore features
Bottom Line
Printify
 is an extraordinary print-on-demand service provider. They are the latest solution to all 
e-commerce platforms
 and service providers out there. 
Pros
Mockup Generator and Shipping Calculator are available. You can select from over 300+ different items. T-shirts, hoodies, mugs, bags, decor, stickers, and more.
Cons
Sometimes searching for the best supplier for your dropshipping business can be tough sometimes.
WooDropship
Explore features
Bottom Line
WooDropship integrates well with the AliExpress site's inventories with your store if any fluctuations happen with pricing or product availability.
Pros
The simplified Order Fulfilment process, Automated pricing is available, The simplified Order Fulfilment process.
Cons
UI is confusing and can be improved, a 7-day free trial period only.
There are hundreds and hundreds of tools that are available in the market and what even makes things tough are the type of features that Oberlo delivered, the easy to use interface along with the ease of managing your dropshipping business can be considered as one of the important factors in making things better for you and your business, so let's get along with this article and understand what made Oberlo an excellent choice and is there any better Oberlo alternative available in the market.
Why do Dropshippers use Oberlo?
Oberlo is a software as a service (SaaS) that has been helping dropshippers choose, manage and automate the supply chain for their dropshipping business. Dropshipping allows Shopify store owners to sell products without owning them. It is an excellent option for those who want to sell products without paying for inventory or warehousing. Oberlo has been a popular app because it makes it easy for stores to use the dropshipping model.
The winning product tool allows users to browse products from various dropshipping suppliers and add them to their Shopify store with a few clicks. Once the products are added, Oberlo automatically imports all of the information about the product, including the price and description. Dropshipping businesses can then use Oberlo to manage orders automatically and fulfill them quickly. Orders are shipped directly from the supplier, so there is no need for a warehouse or inventory. This can help businesses save time and money.
One of the main reasons why people were using Oberlo was due to its freemium kind of features that enables users/dropshippers to get along with the dropshipping suppliers across platforms like Aliexpress, etc. Talking about the dropshippers and the use of Oberlo, it helps with some basic but crucial features, which include:
Decreasing the hassle as everything is kind of automated for dropshippers.
Get access to Aliexpress suppliers easily while searching for the products for your dropshipping business.
Import options are available for dropshipping; these import options include images and product images with the product itself.
Is there any better alternative to Oberlo?
Well, yes, the answer is yes. I have actually tried several similar tools that perform similar operations, and the Winner is Spocket. The features offered by Spocket can be really helpful for your online business, as someone who has been using Oberlo for quite some time now can be very comfortable with Spocket. In fact, from my perspective, the features offered by Oberlo are pretty much better since they also have an extension named Aliscraper.
One of the main reasons Spocket can turn out to be an excellent choice is its delivery/shipping time, where people usually use Oberlo to get the products delivered from China (Aliexpress) while importing information like product descriptions and images to their dropshipping stores. While China can be a good option, there are other countries that will offer the same benefits but with lower costs. One of the best options is the US and Europe. There are plenty of reasons why you should consider sourcing from these areas. Another important thing to consider is whether or not you want your supplier to handle returns for you. If so, you will also need to be located nearby.
In addition to all this, here are some of the reasons why Spocket can be an excellent choice for working across different ecommerce platforms like Shopify or your own online business.
3 Reasons Why Spocket is an Excellent Choice for Dropshippers
Here are some of the reasons why spocket has been a popular choice among dropshippers, and after getting the news of Oberlo shutting down, dropshippers have been leaning more towards Spocket. Here are some of the reasons why Spocket is an excellent choice for dropshippers.
Faster Delivery than China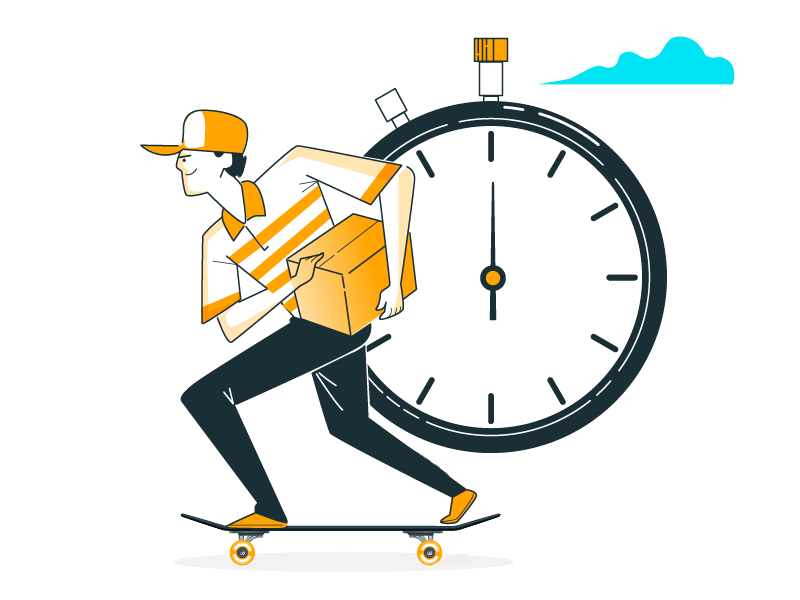 As a dropshipper, you might be well aware of the fact that most of the dropshipping works on its way around Aliexpress Suppliers. The products listed over Spocket can help you get along with better searches from suppliers from the EU and US, which in return can help you make your way with faster delivery to customers. In addition to all this, if you are someone who has been doing dropshipping from the EU or US, getting products delivered from dropshipping suppliers from the EU or US can be really fast, where products usually take 10-14 days, the products getting delivered from EU or US suppliers can be done within 5 to 7 days. So, faster delivery than China, in addition to that you can also come across free delivery.
High-Quality Products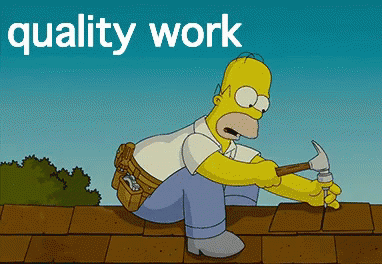 As you might be familiar with the type and quality of products, one might be getting products delivered from China. Well, this is where things get a bit difficult in terms of quality, and you might be well aware of the fact that China is not considered the best destination for quality dropshipping products; you can get some excellent suppliers in China, but searching for high-quality products supplier is like getting one among 50 or even 100.
This is where a tool like Spocket can help you in getting along with some of the high-quality products from suppliers in Europe and the US. As a dropshipper, this can be the start of getting along with reliable suppliers, which will make a better customer base.
Better Returns & Branding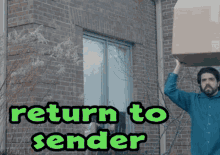 One of the major things that a dropshipper has to deal with is the returns; think of the scenario where the product is taking an approx delivery period of 7-10 days; now, what if the customer is not happy with the product and opts for the return and the product will be back to the supplier within additional 7-10 days; so now you've made not your customer unhappy, but have also wasted time and resources in the time period of 14-20 days.
Well, all this hassle can be reduced if the product is shipped from a nearby place compared to China. This, as a result, will help you in faster delivery and returns on the go.
Now comes another major part that makes dropshipping using the Spocket even better, the branding. Spocket's branded invoicing can help in many things, including creating a better connection with the audience. Every time a product is delivered to your customer, they'll receive a personalized invoice with your logo and branding.
Free Extension for Dropshipping: Elevate your Level
Now, after getting all done with all the product quality, shipping time, etc. It's time to get along with the tool/extension that can help you make your way around some excellent product research. The extension that enables all this and even more is (drum rolls, please…) AliScraper.
Not only this, but you can also migrate your products from Oberlo to Spocket. All you need to do is get the Spocket installed from the Shopify app store.
Use this 100% active Spocket discount coupon code that helps you to enjoy up to 15% off on all plans. Hurry! Redeem the Spocket coupon code
This is the exclusive Spocket promo code that allows you to start Spocket free trial. [100% Verified coupon code]
Now install the Chrome extension named Ali Scraper, and once you are all done with account setup and everything, you are good to go with the importing products that can be found in my products section.
After we have covered all the crucial information, let's take a look at the pricing plan by Spocket. Still, before we dive into that, it is worth mentioning that you can get Aliscraper for free, which can turn out to be very helpful in your dropshipping business.
Spocket Pricing Plans
Spocket offers 3 different pricing plans if we exclude the free plan/trial plan. These plans are categorized into Starter, Pro, and the Empire Plan.
The Starter Plan costs around $24.99/month with 25 unique products and key features.
The Pro Plan costs around $49.99/month with 250 unique products and 25 premium products and advanced features.
The Empire Plan costs around $99.99/month with 10000 unique products and 10000 premium products with all the features from the starter and pro plan.
Integrations offered by Spocket
Faster delivery of Dropship products from locations like the US and EU.

Automatic Pricing and Inventory updates.

Product sourcing from the EU/US makes returns faster for customers.

High-Quality Products are available as compared in China.

Great in terms of support from Spocket.

14-day Free trial available to explore options and features.

14-day Free trial available to explore options and features.
Customized Packaging is not available at this moment

The free plan is unavailable as you only get a 14-days free trial.

Millions of products are available, but the best ones are behind a paywall.

A bit more expensive than most of the tools (but the features are great).
Conclusion: Is Spocket One of the Best Oberlo Alternatives?
Talking about the dropshipping app, we have come across an excellent Oberlo alternative; undoubtedly, Oberlo has been a popular choice among dropshippers. Spocket and its Aliscraper chrome extension can help you in several things, including import or management of product prices, description, or the whole product.
If you are looking forward to an alternative for Oberlo, Spocket with Aliscraper (free extension) can be the best fit for you.
Happy Dropshipping!!