Making money online has become the most popular way to earn some quick cash. Internet, Apps, and online marketing are everywhere.
However, what is the best way to do it? A beautiful, easy, and fast option shortens URLs. Using an URL Shortening service website is a great idea to gain a few extra bucks only with a click away.
Shortening the long URLs from different websites don't need any technical skills or to have a blog or website. If the person has a blog, it will become a bonus because the shortened URLs can be posted on that blog or website.
Also, it is a possibility that posts the shortened URLs on social media platforms. Facebook, Twitter, Instagram are various examples. Every click from visitors on the shortened URL will be translated as an income, and the money will be credited to his or her URL shortener account.
In this post, we have featured the ✅Top 11 Best URL Shortener that allow you to make real 💲💲💲💲 in 2023. So, let's get started.
---
How does it work?
Well, when someone clicks on the shortened link, the person receives money. This job is also known as a freelance job because the only thing to do is make traffic to them. However, this online business only can pay as much as $4 or $5 for every 1000 visitors.
This online service is very clever, so it will wait about 5 or 8 seconds (to recognize the "click" or "view"), and then it will be redirected to the original destination link. An advertisement will be released in these 5 seconds.
It is necessary to say that payment is made using well-known favorable platforms such as PayPal. It is really important to know that every URL shortener pays different CPM rates. For example, the distance from a country to another is one of the most relevant topics.
Besides, the form to earn money from an efficient and good URL Shortener website is very interesting. One of these awesome websites can pay to their publisher until $10 for 1000 views.
Their publishers can improve their income using a referral link because they could receive up to 20% commission of their earnings.
So, an URL Shortener seems to be an excellent way to earn a few extra dollars per month. First, the publisher has to share someone else post or article, and that´s it! The key to do this job is to find some of the most popular sites or pages and share all the information there.
News, magazines, music, sports, travel, or fashion websites are the most viral sites to start with. The procedure is simple: use their URL and shorten it with URL Shortener services and share that article, news, trending information, viral images, or videos with the shortened URL.
Social media is a good idea too. Social profiles are a massive way to share information, so publishers can post all kinds of trending things in their profiles. People enjoy reading and searching funny or trending news, and with only a click, publishers can make money.
How to start this business? Well, maybe 11 highest paying URL Shortener to earn money could help.
---
✅Best URL Shortener Websites to Earn Money 2023
Pubiza is one of the best URL shorteners. It is effortless to use Pubiza as you only need to enter your long URL to shorten it. Furthermore, as a Publisher, you can easily earn money by sharing shorten links online.
Making money with Pubiza is straightforward as compared to the other link shortening services. The following are the few simple stages that you need to follow to make money.
Instant url shortning.
Share on various platforms.
Click on links.
Earn money when users clicks the shortened links
---
This is a well-known URL Shortener to make money online, and the publisher can start with this with just an account on their website. An interesting fact is that MiniURL pays a higher quantity of money. This website pays up to $120 per 10.000 views or visitors.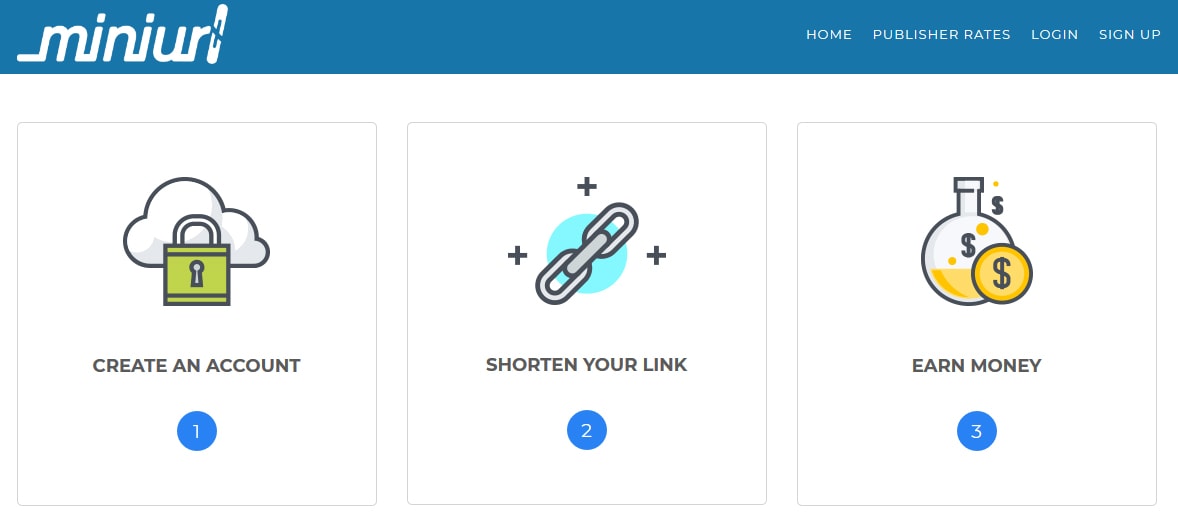 The publishers have to shorten a link and share that URL on their social media, and just with a received "click" is the signal to start earning money. However, they get paid through PayPal and Bank Transfer in India.
---
It is the newest and fastest URL Shortener service, and it was created with advanced features and customization options as well. The top of the gains is $8 per 1.000 views.
It is very specific and organized with payments because every 1st or 15th of the month, the publishers get paid.
---
This is the most popular URL Shortener services, and people can earn from $3 to $10 per 1.000 views with it. Any messages with advertisements could increase the views.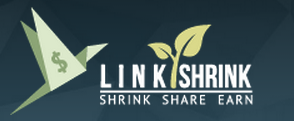 One thing to know from this website is that the minimum payout is $5 through PayPal, Payza, or Bitcoin. Cool, right?
---
It is a very trusted URL Shortening Company because it has many creative and originals ways to start making money by monetizing the links that publishers share. Shorte.st provides to their employees the opportunity to have good incomes. The payment is around $5 to $15 per 1.000 views.
Promoting a shortened link is a great way to earn money, and it could be a fantastic idea for students and freelancers.
Every 10th of each month, the money is deposited through PayPal, Payoneer, and Webmoney. WordPress bloggers are used to working with this tool.
---
This URL Shortener service is the oldest one of all. The performances of each publisher are encouraged by $5 per 1.000 views. But, as any platform like this one is based on the demographics of users.
Also, this can offer dedicated service and comprehensive reporting for tracking. You can receive your earnings by either PayPal, Payza, or AlertPay.
---
This URL Shortener provides the chance to earn some money for every view links that the publisher had created. Starting an account is the first step. Then, it is necessary to share the shortened URLs on the internet (social media, YouTube, blogs, and so on), and when a person clicks on that shortened URL, the publisher earns money.
It is an easy job that could be called a "distant job" because it can do it from his or her home. It is a way to combine comfort and responsibility. The most comfortable place to work is at home so that this job could be the dream business of any person.
Also, the publisher can invite other people to Dwindly and earn more income, 20%. The traffic sources are the most important part of this.
---
This URL Shortening Service has as a major feature of their referral program. Besides, they can offer 3 different options or account subscriptions to improve traffic online.
Al.ly can pay to their employees from $1 to $10 per 1.000 views, but it depends on what places the visitors are from. It pays through PayPal, Payoneer, or Payza.
---
Linkbucks is another popular site for shortening URLs. The most attractive part is that they pay $ o.5 to 7$ per 1000 view, but it depends on country to country.
However, this website runs advertisement programs too.
---
It is the newest URL Shortener Service, and it is a good chance to earn money online without spending any $$$.
With this platform, the person can make until $15 per 1000 views. Starting an account, there is the first step.
---
This option provides the publisher the opportunity to earn $4 to $10 per 1.000 views through PayPal or Payoneer.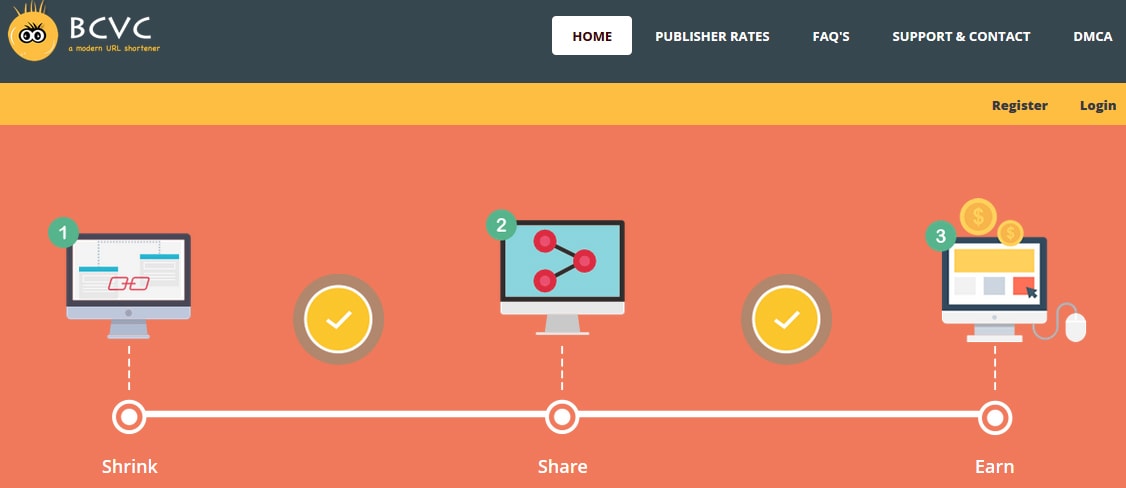 This is a good URL Shortener Service, and it is one of the most popular on the Internet.
---
🌟 URL Shortener FAQ
What is a URL Shortener?
A URL Shortener is a software or small tool that takes a long URL and shortens it into a short URL.
What can a URL Shortener do?
If you are shortening your long URL, then it allows you to mask the original web address. But at the same time, it becomes very crucial for you to do link masking properly.
How do URL Shorteners make money?
When to use a URL Shortener?
If you are looking to track social media posts or any campaign, you can use the shortened URL because it is fruitful as it sends traffic to your website.
---
Final Verdict: Best URL Shortener To Make Money In 2023
Those 11 URL Shortening Services are the most popular right now. However, there are many examples on the web. Urlcash.net (Make it, post it, and earn it. Those three things change the publisher's life. It is a straightforward option to be in this platform), Uskip.me (With Uskip.me it is possible to look up to high rates, on-time payments, and live states.
Also, it has a worldwide presence, and the sign up is free), and Spaste (Spaste brings the opportunity to start a new online business by sharing links, codes, or pastes. This is an excellent idea for beginners. The payment is $6 for every 1.000 views or visitors) are just a few of them.
URL Shortening Services is an idea that improves marketing and advertisements online. Just with a click, a person can start to earn some money. It is a freelance job, so it is very comfortable and easy to do it. Currently, making money online has become a major reference for young people.
What is the simplest, easiest, and most successful way? The answer for me is: Using an URL Shortening service because a click turns into money.🤑🤑
Affiliate Disclosure: This post may contain some affiliate links, which means we may receive a commission if you purchase something that we recommend at no additional cost for you (none whatsoever!)