Digital currencies are in trend for the past two years. The market cap of cryptocurrency doubled up from the past two years. And it's expected that it can grow by 32% till 2024. Isn't the best deal you can begin with? The majority of people have not invested in crypto because the market is new and yet to flourish. It's the right time for you to step in.
There are several ways to earn money by the ✅Cryptocurrency Affiliate Programs; you can sell a course or market bitcoins. Each affiliate program has a different offering, but the best point is, you can bag a wholesome amount!
The affiliate industry is booming; many businesses are looking for the best affiliates to advertise and market their products. A cryptocurrency affiliate program can help you generate profitable passive income, and you can even make it as your permanent one. As compared to other performance marketing niches, cryptocurrency pays higher commission rates.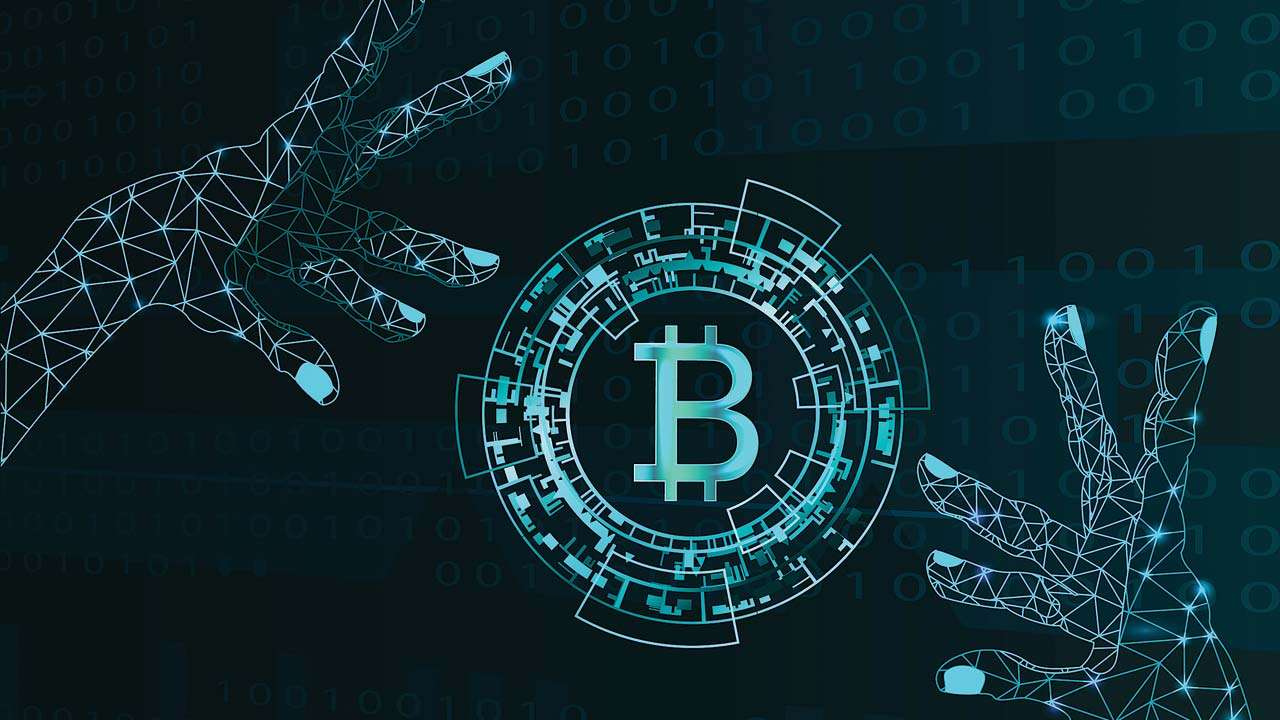 So, as you are now aware of the benefits of cryptocurrency affiliates, your next step is to find the best suited. We have listed down the best affiliate program to help you generate quick profits, either my momentary commissions or by bitcoins itself!
Some companies don't mention their affiliate program on their official site; however, you can locate it easily on their header or footer. Or else, you can send them a quick email!
---
Top 25+ Cryptocurrency Affiliate Programs & Networks in 2023
Although A-Ads is an advertising network, they even serve the cryptocurrency niche. Anonymous ads allow the advertisers of the cryptocurrency niche to pay some money to the Publishers for clicks and impressions.
If you are a beginner in cryptocurrency affiliate and are looking for a safe program, then anonymous ads are the best. Their fees are a bit low; hence you can attract people with little marketing and networking. A-Ads offer their affiliates 50% of the company fee for six months, for every invite you will make. The cookie duration is disclosed.
---
The digitization across the globe made people access their money through their phone. Mobile wallets have become everyone's needs. Although there are many biggies in the market, Abra has some unique features to attract your users.
Abra has a user-friendly and highly intuitive interface. Moreover, your user can purchase over 30 cryptocurrencies just by their phone on a tap. In the abra cryptocurrency affiliate program, whenever your user deposits a minimum of $5 to abra, you will get $25 as the commission. And in the case of cryptocurrencies, if your lead exchanges any crypto, you will get 0.75% as the commission.
---
If you are a professional affiliate marketer and are looking to start over with a new niche of the Crypto affiliate network, AvaTrade is the best choice. Ava partners is a partner network of the company and have paid more than 25 million dollars to affiliates from the past 12 years.
AvaTrade offers secure crypto trading and is popular among the crypto traders because of their benefiting features. As an AvaTrade affiliate, you will get marketing and tracking tools to make the program's best. The commission rate is undisclosed by the AvaTrade, but we assure you that you can earn good money.
---
Billfodl is a product by Privacy Pros, design to keep private keys for all your bitcoin purchases. All the data will be kept safe and secure with privacy pros. The market of cryptocurrency is a bit destructive; you never know where the cyber attack will happen.
If you have a blog under the cryptocurrency niche, then privacy pros are the best affiliate program for you. Marketing is also easy because all you have to do is make your reader understand the importance of security. You will get a 15% commission by privacy pros for each sale you drive.
---
Binance is the world's leading cryptocurrency exchange program; a trader can access every cryptocurrency in the market under a platform. The UI is intuitive, and they have lots of positive reviews that you can use as a marketing tool.
Binance has a good reputation in the market. If you are good at advertising and looking forward to grabbing good money, then the Binance cryptocurrency affiliate program is the best option. If your lead makes less than 1000 sales, you get a 40% commission, and if it is more than 1000, you get 50%. If your lead is a business or an organization, you instantly get 50% Commission from Binance.
---
Bitpanda is a popular platform for cryptocurrency traders, as they cover lots of digital assets under a roof. Your user can invest in bitcoins, gold, and other digital currencies just using their mobile phones or laptops.
Bitpanda has the best security feature and intuitive UI so that nobody gets stuck while trading. They have fast support features; hence it's the best cryptocurrency program for beginners as well. As a Bitpanda cryptocurrency affiliate, you will get a 20% revenue share for all referrals you will drive.
---
If you are looking for a long term cryptocurrency affiliate program, and you wish to earn lifetime commissions, then BitMex is our choice for you. BitMEX being a bitcoin exchange platform, is famous among lots of cryptocurrency traders for ease in use.
BitMex offers the best commitment making it the best affiliate program one can ever have as a beginner or professional. Although the commission is decent, it can become your primary source of income. The commission ranges from 10% to 20%, depending on the trade value.
---
Deribit is a new trading portal founded in 2016, but its low fees and intuitive design made it a big hit among new traders and old ones.
Being a new hit in the market, Deribit offers high commission rates to their affiliates. The platform is famous for bitcoin purchase and etherum trading. You will get a 20% commission for six months of joining, and after six months, it's 10%. Deribit affiliate program can be a quick hit if you follow the right marketing strategy to advertise their products to the users.
---
Bitbond is famous because of the hi-tech blockchain technology and tokenization they use for bond settlement and issuance. Now you will wonder, how is it even related to cryptocurrency?
The twist here is, bitbond uses cryptocurrencies as the funds for settlement, custody, and issuance. You must have the best marketing skills to get into the bitbond affiliate program, as you have to convert all your visitors into investors to earn the commission. You will earn 5% for each STO investment your lead makes.
---
Bybit is the fastest growing cryptocurrency affiliate program, and you can maximize your profits quickly by marketing their offerings.
We would recommend every beginner the bybit affiliate program because of its incredible conversion rate of more than 60%. It's like, you will easily attract one out of every two users because of the remarkable features. You can refer traders and earn a percentage of every transaction a person makes once they join the platform through your affiliate link. Also, users get up to $50 coupon whenever they buy crypto. You will get 30% for each referral to a trader and a 10% affiliate commission.
---
Cex.io is a trusted and secure bitcoin exchange platform that is super easy to use and charges the lowest fees possible. They also offer some of the best commission rates as compared to other companies in the industry.
Cex.io has more than 3 million active users on its platform, and the number is increasing rapidly. The company was launched back in 2013, and there is no end to its growth. You will get referrals easily if you join the Cex.io crypto affiliate program, as they have the best reputation and haven't lost any customer funds to date. The commission for each referral you will make is 30%.
---
Changelly, being a new exchange platform, is getting popular among new and old traders. They have more than 150 cryptocurrency assets on their program and is safest and secure!
Changelly offers the lowest fees as compared to the industry rates; hence you can attract visitors easily. They have a modern interface that looks decent yet attractive. Once you become a changelly affiliate, you will earn 50% of revenues on all referrals. The best part about the Changelly cryptocurrency affiliate program is you get payment in bitcoins, so there are high chances that the amount will double shortly.
---
Coinbase is a crypto brokerage platform where people can buy and sell their cryptocurrencies and save it in the digital wallet. It's a bit tedious to get access to their crypto affiliate program, but the sky is the limit for your profits once you get it.

Coinbase will also provide banners, which you can use on your website to attract your viewers. As a Crypto affiliate for the coin base, you will get a 50% commission of transaction fees for the first three months for all the referrals you make.
---
Coinigy is a cryptocurrency portfolio management suite made for professional traders to level up their trading opportunities. It gives users access to more than 45 exchanges, along with a 24/7 exchange portfolio monitoring service.
If you have a dedicated blog under this niche, and the traffic is mostly from professional traders, then coinigy is the best cryptocurrency affiliate program. All you need to do is generate a link by signing up for their platform. They have a referral program menu for link generation, and you will earn $15 for each referral you make.
---
Coinhouse is a trusted Bitcoin and cryptocurrency platform to buy, sell, and keep the cryptocurrencies. The first French platform has a three-tier pricing structure to let the trader invest in cryptocurrencies according to their skill levels.

The three-tiers by coin house are named as free, premium, and platinum. All of it gives access to premium investment advisory and tailor-made support to beginners and professionals. Moreover, you can attract visitors easily as they have reduced fees.
In the coin house crypto affiliate program, you will earn a 35% commission for the free user referral and €50 for premium ones. Coin house also provides top-tier marketing material to help you gain good by leveraging the right strategies.
---
Coinmama is a leading and demanding platform among crypto-traders since 2013. They support 180+ countries and gave millions of trusted users.
The chances of generating profits through this affiliate program are high because they have users across the globe. You don't have to worry about the traffic, just convert the visitors, and your all set to earn lifetime commissions. Coinmama provides a 15% lifetime commission for all referrals you make.
---
Coinsquare has a lot of digital currency, including bitcoins, ethereum, virtual gold, and many more. The platform is secure and trusted by many users to date.
To join the Coinsquare affiliate program, you must sign up for the cryptocurrency affiliate program on the website and submit your email address. You will get a referral code as soon as the team approves your website or blog. Coinsquare offers 45% Commission to their affiliates for all the referrals they will make, and that's a good cut indeed!
---
It is difficult for a beginner as well as professionals to sell an advanced cryptocurrency product. But it indeed gets easier with an affordable and automated Crypto trading not.
Cryptohopper has a modern interface, and it uses a bot. You Can attract anyone easily because they even allow their users to manage portfolios of more than a hundred different cryptocurrencies. Cryptohopper has monthly Commission slabs, and the commission rates are between 10% to 15%. The commission you will earn depends on the spending of your lead.
---
All the cryptocurrency trading finds it difficult to file taxes whenever they trade any currency. The process is not just complicated, but it takes a lot of time to do it. CoinLedger is a reliable Crypto Tax software and calculator used by lots of traders to date.
You can attract used by spreading the benefits of this platform. As a CoinLedger affiliate, you will get 25% of the reported value commission for the lifetime.
---
eToro provides High Commission to the user, as your user can get access to the world's most popular cryptocurrency under a roof. Although eToro is famous for the viral advertising campaign, it is also used by lots of professional traders for CFD trading.

The commission plan of eToro is based on CPA, and it is not disclosed by them yet. But we are quite sure that you can make massive commissions as they have lots of products and top raiders on the list.
---
Exmo is yet another high paying Commission cryptocurrency program. They are among the largest cryptocurrency exchanges in Europe and have the best cryptocurrency affiliate programs.
As an Exmo affiliate, you will get access to create ad banners, and news blog offers along with detailed marketing material to attract viewers quickly. For each exchange transaction, you will get 25% as a commission.
---
Indacoin is awarded as the topmost promising and the best fintech company in 2020 itself. It's a global platform that allows users to purchase different cryptocurrencies through a credit or debit card.
The commission is undisclosed from their end, but we assure you that they have the best commission rates than the industry. The Indacoin network is closed, but they have the best of cryptocurrencies.
---
Each crypto trader needs to have a secure wallet to store their currencies. KeepKey not just protects cryptocurrencies but also it safeguards them all from the hackers.
KeepKey has reasonable pricing; hence it gets easier to sell. As an affiliate, you can showcase the software's benefits and their recovery process to your viewers to grab attention. You will get a 25% commission for all lead conversions by KeepKey.
---
Paxful is a popular peer to peer marketplace for selling and buying bitcoins. You can market this program easily because of its modern yet quirky headline.
The platform is just limited to bitcoin's purchase and sale, but you can attract your visitor by displaying the payment methods. Paxful provides its user with 300 payment options. Paxful provides the best commission rates in the market. They pay you for direct and indirect referrals. When the purchase is made from a direct referral, you will get 50% of the escrow fee, and a 10% escrow fee for indirect referrals.
---
Professional traders are risk-takers because no beginners will ever trade CFD easily. Plus500 is for experienced traders. As a plus500 affiliate, you will get a commission when the visitor deposits some funds to the account.
The platform will provide you with the best marketing tools, like SmartLink, which has a unique landing page for your visitors. You will also get creatives to display in your blogs or websites to boost your conversion. You will get $800 as a commission for all the accounts by Plus500.
---
Final Verdict:
Finding the best cryptocurrency affiliate program is altogether a difficult task. You need to look after the commission pattern and the cookie duration. We have made your work easier by listing every detail that can help you make decisions quickly!
Affiliate Disclosure: This post may contain some affiliate links, which means we may receive a commission if you purchase something that we recommend at no additional cost for you (none whatsoever!)