Digital marketing and affiliate marketing have always been side-by-side companions for each other. In the current scenario, both digital marketing and affiliate marketing have grown into a whole field and career choice for many. With the boom in both of these industries over the last decade, no doubt that attending an affiliate & digital marketing event can be beneficial in different ways. Well, DMIEXPO 2022 is going to be among one those events and expos.
DMIEXPO 2022 is a digital and affiliate marketing conference and expo which will be bringing the leaders in the digital and affiliate marketing industry under the same roof. Attending a Digital Marketing International Expo at such a scale can be a game changer for many; not only do these expos offer an excellent way to meet up with top leaders in the industry, but they also learn something new.
About DMIEXPO 2022 – Digital & Affiliate Conference
The Affiliate and Digital Marketing conference will be held in Tel Aviv, Israel. The conference and expo will be held on November 13-14, and just in case you are thinking about what DMIEXPO 2022 has got for you, here is something you can have your way around just by joining DMIEXPO 2022:
Exhibition Zone
Networking & Meeting Zone
Luxury Dining & Hosting
After-party
If we look at the numbers, the DMIEXPO annual stats show some excellent numbers and will have 2800+ affiliate & digital marketers, 100+ international speakers, 650+ companies, and much more. But why do you need to attend DMIEXPO or similar digital marketing & affiliate marketing conferences, events, and expo? Well, in simple words attending such amazing events with top digital marketing experts and leading affiliate marketers can upscale your network and overall game.
The first DMIEXPO was held in 2008; till now, DMIEXPO has organized more than 65 successful conferences, with thousands of attendees along with 100s of international speakers.
Why Should You Attend DMIEXPO 2022?
One of the main reasons DMIEXPO 2022 will be worth joining is the attendees and experts that will be attending DMIEXPO. Another major thing that makes DMIEXPO even better is that it is going to be among the first expo and conferences post-COVID; as DMIEXPO is among the first, there is no doubt that attendees will be joining the expo as a great opportunity for networking and getting along with the expert speakers in digital and affiliate marketing industry.

In simple words, DMIEXPO 2022 will be a complete banger after the COVID situation; leaders in the digital and affiliate industry, 1000s of attendees, afterparty, quality speeches, and panels will make DMIEXPO 2022 one of a kind.
Top Speakers in DMIEXPO 2022
Itay Paz (DMIEXPO Ceo & Founder)
Anna Gita (CEO of Maxweb)
Dennis Yu (CEO of Blitzmetric)
Francis Wolff (CEO & Co-founder DigiStore24 Inc.)
And many more.
DMIEXPOs Top-End Management
If we consider the management part of DMIEXPO, the management is something worth mentioning over here. Digital Marketing International Expo is run by people who are present daily—they comprehend visitors' requirements. Senior management is present at every session because of this. The value of the data is balanced against the value of the presentation. Speakers and panelists are chosen because they can offer an engaging presentation.
DMIEXPO Venue
DMIEXPO will be held in Rishon Lezion, Israel, at the Luxury Lago conference & events center (designed by a renowned global architect), just 8 minutes from Tel Aviv. The venue will offer a unique experience for our attendees and provide a variety of business and gastronomic experiences, including a full Israeli breakfast and lunch buffet.
DMIEXPO Venue Address
Address: 6 HaMea VeEsrim St., Rishon LeTsiyon, Israel
See Location on Google Maps
Car: Enter into Waze LAGO
Train Station: Moshe Dayan, Rishon Lezion
Bus: Egged Lines 6, 7, 8, 21A, 71, 95
DMIEXPO Exhibitors & Sponsors
The DMIEXPO 2022 has got an excellent list of renowned companies and leaders in the digital and affiliate industry, some of them including digistore, CLICKBANK, maxweb, Cloudways, Adsterra, digital element, and many more. In addition to all this, DMIEXPO has also got a whole list of media partners for the event, including Affbank, affiliate summit, click4ads, BloggingEclipse, and many more.
Speakers and Panel at DMIEXPO
Some of the most popular and well-respected names in the digital marketing business will be visiting the Digital Marketing International Expo. There, attendees will be able to learn about Affiliate Marketing, Digital Marketing, SEO, PR Marketing, Social Media Marketing, and more.
It is because of their knowledge and experience that Digital Marketing International Expo speakers and panels are selected.
Companies Attending DMIEXPO
DMIEXPO has got a whole list of companies as attendees; some of them are mentioned below:
Amazon
Yahoo!
Propeller Ads
LimeLight
Infusion
Ynot Mail
Nekuda
and many more!
DMIEXPO Tickets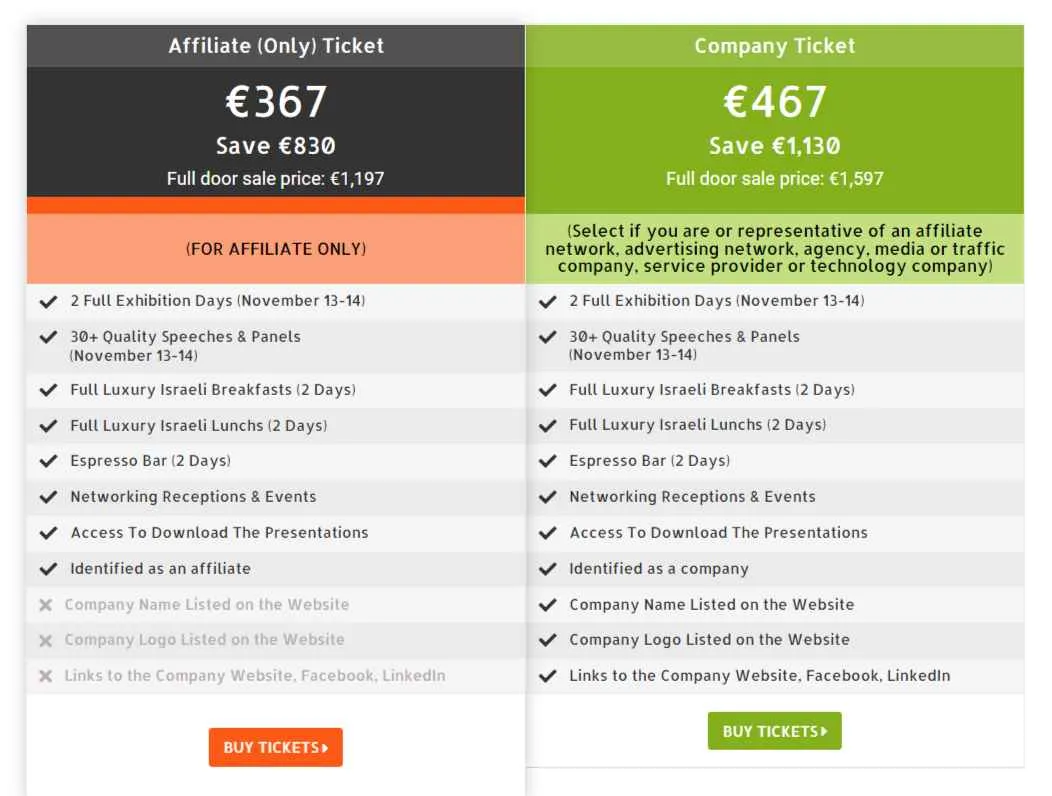 The DMIEXPO tickets are available in two different types, and these ticket types include individuals (affiliates) and company levels. The tickets are at a lower price point as of now; the discounts will get expired by November 11 at midnight, so book your tickets soon.
For more details on the tickets, refund policies, and options, you can visit their official website. In case of any issues, the event organizers and the DMIEXPO team are available on different platforms such as skype, email, etc. You can get the contact info on their official website.