Looking to start a business online? Don't know where to get started? Well, let us get you all up and running. If you are reading this article, I m pretty sure you are fully aware of the term "Dropshipping." If not, let me give you a brief. It is buying and selling.
But the difference here is that instead of buying and storing, you buy it on demand from the manufacturer or a third party and deliver it to the customer. Frankly speaking, people earn a hell lot of money out of this business strategy.
A wise man once said, "Every time I have seen a successful future, is by standing on the shoulders of a giant." To get the motor running, you need the correct tools.
In this article, we have featured the latest ✅EcomHunt Vs. Dropship Spy Review updated for 2023 which are the great tools for finding the winning products.
Speaking of which EcomHunt and Dropship Spy are the tools that come with a promise of managing and taking your business to a different level. I will explore each of the tools for you. Each of the tools is equally successful and trustworthy, yet there are a few differences.
---
Detailed Review Of EcomHunt 2023
EcomHunt is the wife's person, once you are married, she shortlists, and you buy, :D. But this one has a shutdown button :D. Jokes apart, EcomHunt will always keep track of all the products coming and going in and out. And, where it identifies a probability of profitability, it notifies you with the list of products that can earn you profit with minimal or no investment.
The data collected by the tool allows you to understand the pros and cons of the product and drop ship it. Now, when you say 'let us grab a bite to eat,' you are not done in a single bite, there is more to it.
Likewise, when the tool suggests you a product, it does not just link you to the product, it links you the store it is in for sale. So, this means that you now have a potential business ally. Also, you get access to the variety of products available within the store. What's next ???? Dropship !!!.
EcomHunt winners club is something to apply for. You get a position with your name highlighted on the winner's wall and an EcomHunt Tshirt. Hard work and achievements are not left unnoticed. A celebration comes in and marks the excellence of the excellent.
---
User Friendly
The user gets access to the data without any hassle as it is available on the dash. This is updated daily and shows you the latest and the most profitable products. All you have to do is to make your choice, and all the information is right there on your computer screen—the profit margin, links, social media promotion, video ads, etc.
What and How???
There are a few features that make the EcomHunt tool great. As mentioned earlier, the tool helps you find the most profit-making and the trendy product in the market. The pro version allows you to take a look at the promotional strategies.
Once you get the idea of profit from that product collectively or the profit margin, and then you can plan your ads accordingly. This opens up a whole new world of information. It gives you the figures and some more useful information. This is called Product Analytics.
---
Dropshipping Ads on Social Media
Ecomhunt gives you details dropshipping ads running on FB with complete audience overview, demographics, targeting country, and gender along with creative, texts, and FB page. It also shows how many orders or clicks received on a particular product. So you can analyze which product is hot running, and you should promote it nor now.
A free product video is also provided. A Facebook tutorial is also given for Facebook targeting for noobs.
---
Adhunter Extension
This tops the list so far. This extension goes over your competitor's Facebook ads and uses the templates for the updated the add.
Spreading the knowledge on ecommerce
Knowledge is power, and the power resides in every human being. It is just that it has to come out. You can learn about Dropshipping once you enter the Pro version.
To serve this purpose, there are a number of the lecture that can guide you and bring the best out of you. Go Pro for this !!!
The Linking to the winning products feature, as mention earlier, lets you link to the most bought product of the market.
EcomHunt offers a plan with limited access and features, which is free of cost. The Pro version has all the access and allows them to work without any limitations. The pro version costs you just $29.
---
Why Should I choose EcomHunt?
EcomHunt is promising and trustworthy as it promises and does keep the business crystal clear. It allows you to learn about all the products (new & old) from the market, through which you get to know your competitors. And you know what they say, "keep your friends close and enemies closer."
---
EcomHunt Pricing
eComHunt is a freemium product with free access and some premium plane, with power-packed features, latest profitable dropshipping products, tools, and complete guide. The pro plan is priced at $29 per month but can be availed in $20 per month using an ecomhunt discount coupon.
Ecomhunt is also running special offers where you can save 41% off on yearly plans.
Try Ecomhunt completely free with limited to two product view per day, To get more profitable dropshipping products with detailed social ads overview and creatives, you can subscribe to its pro plan.
---
Detailed Review Of Dropship Spy 2023
There is a slight difference between the Dropship Spy and EcomHunt. Although they work the same way, Dropship Spy is more towards social media promotion.
Lets have a look!!
The few things that create the difference. Is Dropship Spy, is Facebook audience builder Instagram Influencer which is not very difficult to handle.
How is it different ?
Facebook Audience Builder
The Dropship Spy has made the advertising easier. The products are promoted on Instagram and Facebook. The promotion includes the videos and the winning add template. The Facebook audience has to target suggestions for almost every product and add. This proves to be a lot more cost-effective and less time-consuming. The keywords are available for you.
One thing worth noticing with Dropship Spy is that their R&D is quite impressive. They keep on coming up with new tools. Reviews downloader, store search, engagement calculators, training resources, and the Dropship Spy forum are a few pieces of their brilliance.
---
Store Spy
Dropship Spy looks products by collecting information as much as possible. Dropship Spy is able to show you Dropshipping store's traffic sources and even their most popular products.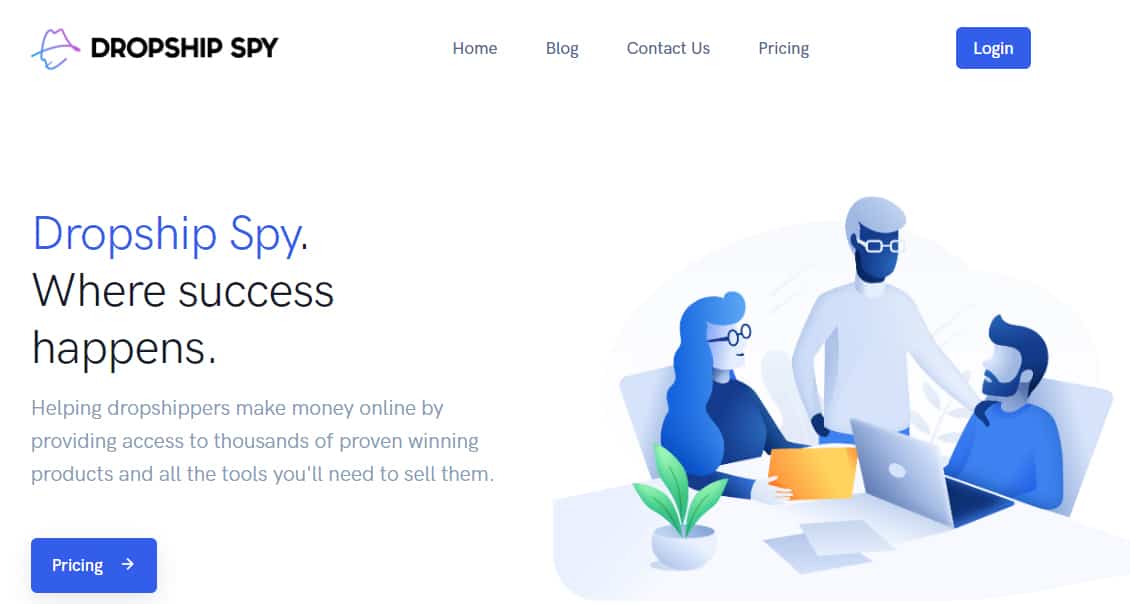 The video and winning add template can be used on Facebook to get more conversions. Also, it gives you the idea of how your product is doing and the profits you have earned.
Instagram influencers bring a lot of conversions into the kitty. They only work with the Dropship Spy, the word is, that without Dropship Spy, you will not be able to find the influencers. "ssshhhhhhh" :D:D.
The engagement percentages, prices, follower counts, etc., will be made available to you. With the help of this, within no time, you will find the best influencer.
The review downloader will help you download the best reviews from Amazon. You do not need me to tell you what to with it. Good reviews attract great customers.
So go for it.
This is a really awesome tool for finding the engagement of a particular product. You can enter the details about a particular product and look for the engagement calculator.
---
Product Spy
Finding a product to sell is quite difficult. But, what is more, difficult are what sell. Product spy plays a very important role in this and is the answer to the question above.
The product spy tool allows you to search for a product and lets you know about its popularity. It shows the product order rate over the past seven days.
---
Pricing
Dropship Spy offers three plans for $15, $25 and $35 per month. As there is a rate different, there will be services depending upon the packages.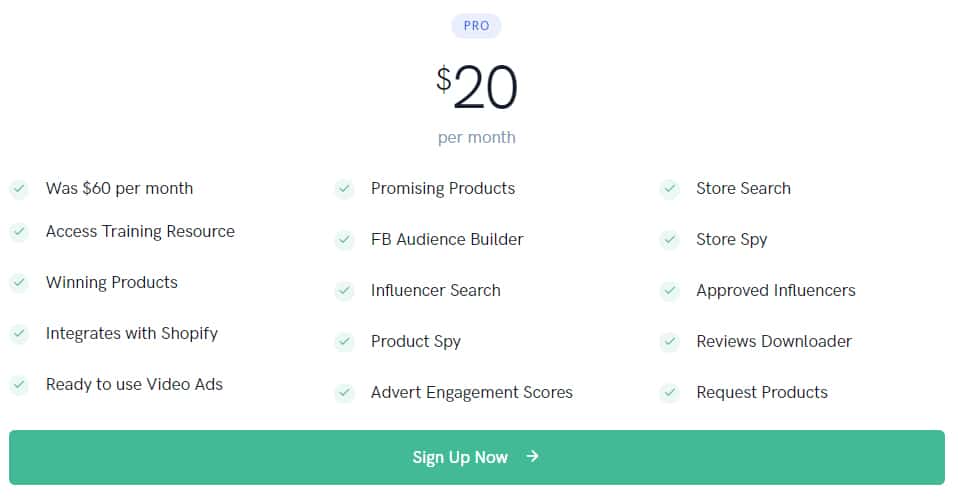 ---
🌟 Dropshipping FAQ
❓What is Dropshipping?
It is a business model that many people used to run their online stores without holding any inventory. If you made a sale, then your supplier will help you to ship your products directly to your customer's doorstep.
❓How does Dropshipping Work?
It is a simple business model by which you can run your store. From your store, if a customer places an order, then you need to instruct your supplier to ship the product to your customer.
❓Is Dropshipping profitable?
Yes, Dropshipping is a profitable business as you do not need to hold any inventory. It is a low-risk business model that enable you to sell your products directly to your customer.
❓Do I need to have a tax ID for Dropshipping?
Yes, you must have a tax ID for Dropshipping. Tax ID is essential to work with any legitimate wholesale supplier.
---
Conclusion: EcomHunt Vs. Dropship Spy | Who is the winner?
EcomHunt and Dropship Spy have a slight difference within, yet they stand on different platforms, skirmishing one another to be the best. It is easier to choose between the best and the worst, but it isn't easy to choose between the best and the best. However, whatever the choice, be it EcomHunt or Dropship Spy, I m pretty sure, there is nothing you will regret.
The choices that we make aren't always perfect, but it is ok….it is a part of the journey….!!!!😊