With so many marketing campaigns to monetize your traffic for the best ROI, you need to choose the one that supports both desktop and mobile.
Are you looking for such Ad Network platform that supports mobile extensively?
EvaDav has the best solution to make your traffic monetizing easy and effective. You might be knowing about different publisher programs to monetize your website in multiple ways. But do you know what's trending that supports marketing on both desktop and mobile?
Push notifications……..📢
It is the latest and most comprehensive way to monetize your website on both desktop and mobile. Nowadays almost every ad network companies are turning their whole inventory to Push Notifications advertisements. With our extensive research on different push notifications Ad networks, we found out one truly amazing company that offers a whole new format of traffic monetization. EvaDav is the native -advertising network we are talking about.
EvaDav Review: A Step Ahead in push notification monetization
This review is specially meant for those who are looking for new ways for site monetization. EvaDav is one such amazing Ad network that offers highest quality content and rates which cannot be seen with other advertising platforms.
---
EvaDav Company Introduction:
EvaDav is a push notifications platform focused on technological advancements in the marketing industry.
With so many years of experience in providing technological solutions to both the publisher and the advertiser, EvaDav successfully delivers the highest possible profits with quality traffic.
EvaDav's unified push notification system establishes a strong bridge between the advertiser and publisher at the same place which further helps in improvising advertising technology on push notifications.
EvaDav accepts audience from all around the world so the integration of advertisers and publishers with any geo-traffic is possible. It doesn't matter from which region the user belongs to, It always has an exciting offer ready to be served in a platter.
---
Benefits choosing Evadav over other Push Notification AdNetworks
With Tier 1 and Tier 2 publishers, ad networks delivering over one million new subscriptions every week. It creates a tsunami of opportunities for the advertising market and its participants. Ads are displayed at the right place and right time exactly when the user needs them and all this is possible as EvaDav provides top conversion rates.
This type of advertising doesn't occupy allocated advertising spots thus increasing the income with the lesser distraction of the user while visiting the publisher's website.
EvaDav offers a referral program which is a bonus to increase your income furthermore. You just have to refer your friends who are publishers to join this unique network and every sale made by your referral earns you a commission of 5%.
You will be surprised when you see the statistics with daily impressions of 50000000, over 10000 campaigns with top rates, and 2000 publishers & 300 advertisers from around the globe.
Payment at EvaDav is easy and convenient with payment methods supported includes PayPal, Payoneer, Skrill, WebMoney, Paxum, Bank Transfer and epayments.
---
How to Signup as Publisher on Evadav ❓
It's easy to register yourself as a publisher or an advertiser at EvaDav and start your push notifications service at a glance.
There are three simple steps after completion of which you can start earning. You first need to register yourself by creating a unique account and provide your personal information such as email, password, Skype, telegram and foremost decide your role whether you are a publisher or an advertiser.
Secondly, you have to set up the system by installing the code on your website. To know about the detailed instruction on how to install the code on your site you can check out the video tutorial and if you have some trouble in understanding the procedure you can always contact the support team and get your issues resolved.
The third and the last step is to select the tool according to the kind of traffic you have on your website. Then add the code generated in the previous step to your website and finally add the payment method that is most convenient to you.
---
EvaDav Payment Terms for Publishers and Advertisers
Unlike other fraud networking companies that keep your payments on hold or falsify your commissions, EvaDav takes this very seriously. But there are some terms that you need to know before you join EvaDav as a publisher or advertiser.
An advertiser needs to deposit funds in the advertiser account before starting to use EvaDav services.
The minimum payout for the publishers is $25 so once you make a commission of $25 only then you can withdraw your funds from your publisher account. If the sum is less than $25 then EvaDav adds it to the next payment until the minimum account balance reaches as specified.
---
Minimum payment amount for the advertisers is $100.
EvaDav's own reporting system is used for billing and delivery reporting for all the statistics.
CPA and Revenue Share are the two models supported by EvaDav.
EvaDav supports multiple payment methods which can be used by the advertiser. Any extra charges incurred while transactions like transaction fees, banking commissions or currency fees are not handled by EvaDav and is not responsible for any such actions.
Since EvaDav acts as a third party for advertisers hence payments released to publishers depends upon payments received from advertisers. Any unpaid revenues to the publishers are not caused by EvaDav and hence they can't be held responsible for payment dues.
The publisher needs to inform EvaDav in personal account its valid payment details. Failing to do so might keep the publisher's payout on hold. Any changes made to the payment details should be notified to EvaDav 14 days before payment due date.
---
Advertiser Requirements at EvaDav
Let's see How it enables advertisers to reach targeted audience and get better conversions on their spending budget
All ads material provided by the Advertiser should be in compliance with the applicable law and only then the advertiser will be allowed to use EvaDav services. Failing to do so might result in account suspension.
Once the advertiser is registered with EvaDav, they are NOT allowed to: share contents that are harmful or illegal, contents that are related to racial attacks or insulting religious or organizations, sexually explicit contents. The advertiser cannot promote contents that are not relevant for some underage people that would cause harm to their mind and sentiments.
An advertiser cannot send or post materials that contain viruses or codes that lead to hacking or breach and destroy the software. Advertisers cannot post serial numbers to paid software or login and passwords to get authorization access to paid software and tools. Even sharing links containing such information cannot be promoted. The advertiser cannot promote restricted goods & services and drugs or any such material banned by the government.
Apart from the above mentioned prohibited ads, EvaDav can suspend accounts if they find any material violating their terms and privacy policy.
Landing pages and content are passed through a moderation check before starting to use EvaDav services. Rules for moderation can be checked on this link.
---
Publisher Requirements at EvaDav:
Websites provided by the publisher should be in compliant with the applicable law only then the publisher is allowed to start using EvaDav services.
Publisher's website should contain legal content and appropriate for all age groups. All the prohibited ads and materials mentioned in point 2 of advertiser Requirements are applicable for publishers also.
EvaDav has the right to ban any ads that are violating third party rights or violating the terms and conditions of EvaDav.
Publishers cannot redirect traffic to the traffic back landing page and if found so then EvaDav can cancel the funds that were charged on the income from backup traffic to the publisher's accounts.
Any or all the websites of the publisher can be checked anytime by the EvaDav team before or even after joining the campaigns.
SSL certificates should be attached on all of the Publisher's websites for better delivery of push notification Ads.
---
Publisher Advantages at EvaDav
A publisher starts earning a constant daily income as soon as the user subscribes to the push notification message and remains connected to your website. It doesn't matter whether the user unwantedly landed on your website or often visits your website as once he opts for the subscription you start earning a commission.
EvaDav statistics are remarkable with 12% conversion rate, 60% click rate, 100% weekly payments, and 100% network uptime guaranteed.
EvaDav accepts traffic from any region and that is why you will find advertising campaigns from any country offered by advertisers from geolocation.
EvaDav uses its own analysis tool which helps them bring the top converting offers with the highest conversion rate with relevant advertising for customers worldwide.
All ads messages come from EvaDav domain hence it's 100% safe for the publishers.
EvaDav knows how important it is to keep your billing cycle fast and evergreen. It offers weekly payments and internal tools that help you effectively monetize your website and earn a full-time income fast and hassle-free.
---
Advertiser Advantages at EvaDav
EvaDav ensures 100% brand safety by checking your creative manually and also by machine learning algorithms which result in better user experience.
There are no restrictions on targeting your audiences. You can target your audience by GEO, OS, Browser and many more parameters. Both desktop and mobile users can be targeted.
High ROI as more than 200M push ads are delivered each day for each of the advertisers.
With internal tools you get the best offers for relevant audience that boosts overall CTR.
With premium inventory advertisers get access to premium publishers that lets them reach the target audience with the best offers matching for better ROI.
All the ads are 100% viewable for the user so that all your ads are easily viewed by the users.
Any bots or suspicious activity are detected and are kept at bay providing only real users and real statistics.
---
What is Push Notifications?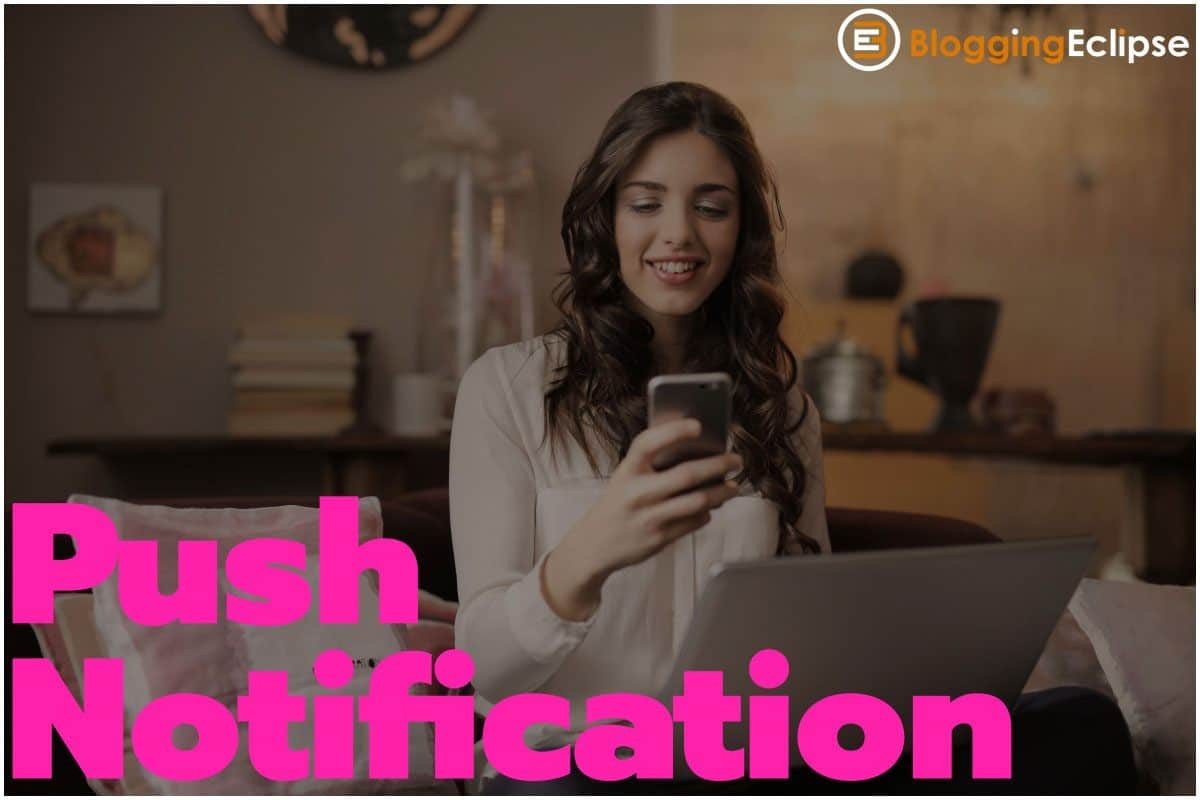 Push notifications appear as small pops on your mobile and desktop screen. By clicking on that notification you are redirected to the site for news, updates or can be asked to complete a task like sign up. Whenever a user registers with that push notification link, the publisher earns a commission based on the clicks and sign-ups from push notification ads network.
---
The Rise in Push Notification Ads Network
Banner Ads, Popups, In-text ads, Emailers… These are all traditional methods to generate revenue from your online Resouce. Push notificaiton is an innovative method which has the highest conversions and EPC as compared to other top methods.
Since 2018, There is a sudden rise in Ads Network for Push Notification. Major Online CPA Affiliate Networks have immediately launched their another brand for push notification. Like millions of websites and app own3rsa re using Push service to attract more users, Its an opportunity for them to also make money from their push notification content.
There is already very huge potential in this particular vertical and what I believe, In Future it would be one of the best vertical for monetizing for publishers.
---
Conclusion:
Are you monetizing your 📢push notifications❓
If not, It's the right time to Start with EvaDav, which is excellent when it comes to delivering high volume and high CTR. Because it is a mediator between the advertiser and the publisher hence both the parties are ensured 100% safety and safe payments.
For Advertisers, EvaDav will help you find new advertising opportunities with anti-fraud system and 100% brand safety. Its in-house algorithm is very beneficial to study the audience behavior and choose the right offers relevant to your audience.
Push yourself beyond the limits by joining push notifications marketing at EvaDav. 🤞