Are you searching for a complete and unbiased FindNiche Review? Your search stops here because we have got the right and updated details for you!
When it comes to niche research, there's no easy way out. You'll need to put some time into researching niches before diving headfirst into them. Dropshipping has become a most common business, and we can bet on this, every second person will recommend you to start dropshipping as it's easy. And let's not forget that this business requires zero investment. But is it the fact, or are we kept in the dark about the downsides of dropshipping?
Profit never comes flying to everybody's pocket, in any business. Initially, you will have to invest in social media marketing to show your presence, and then followed by a lot of e-commerce SEO stuff! However, one would still not take a guarantee that the product you chose will sell quickly on the ground level, and that's the hard reality.
We have seen several people starting up with an uber-cool dropshipping business and had ended up all within a few months. And we don't want this to happen to you. Why? Because when done any business with professional guidance, you will surely earn a lot of profits.
Let's come to the profit side of dropshipping; in the past year, dropshipping profits have increased to over $4 billion, which's roughly a 7% yearly increase. But to mark your foot, you will need to do detailed planning. A plethora of fast selling product research tools in the market can confuse you and would not end up giving you desired results.
BONUS: Start a 3 day free trial for just $1 and get 40% off on Yearly Plans using our exclusive FindNiche Coupon code.
If there's one thing we know from experience, it's that if someone has carved out a successful business selling anything at all, they have plenty of competition to deal with. Regardless of which niche you choose, it won't matter if you're into the merchandise of popular products or less popular ones. Fortunately for us, there are ways we can leverage niche analytics like Findniche to help identify niches where our products might be successful.
But the good news is, some best tools in the market cost very little, and sometimes nothing to give you the best results. And the name of such a product is FindNiche. Also, in the end, we have decided to give you a clear idea of some best alternatives to FindNiche to help you decide better!
---
In-Depth FindNiche Review
As mentioned previously, FindNiche is a popular free dropshipping niche finder tool in the market. Users can analyze profitable products within minutes and can grab massive profits on their investment. Traditionally, people search across social media to find trending products or ask other individuals about profitable and popular products.
But are these methods relevant to go for in the current situation where there is this much cut-throat competition? The market out there is very dynamic, and so is the customer's choice due to the easy availability of goods. Also, as a business is performed globally, there are differences between people's choices due to their location. For example, a trendy product in India may not be so popular in the US.
40% OFF
Get 40% OFF on Yearly Plans @ FindNiche [Exclusive Discount]
40% OFF
Exclusive FindNiche Coupon - Save 40% OFF
Get started with FindNiche and use this special FindNiche discount coupon to save 40% off.
Get started with FindNiche and use this special FindNiche discount coupon to save 40% off.
Show Less
The best part about e-commerce is one can sell anything and everything, even if it's not so popular. Having said this, the FindNiche tool helps users to analyze across 2 million AliExpress products from 11,000 different niches.
The tool also covers data of 700,000 different Shopify stores. Being built up with the latest technologies, the tool is highly powerful and includes important features to meet current business needs.
Built-in the year 2019, FindNiche has come a long way and is now the first choice of any startup. The tool is available in 40+ countries and is used by prominent brands. Let's know more about FindNiche features and pricing.
Whether you're a complete newbie or a seasoned dropshipper, Find Niche gives you everything you need to easily find profitable dropshipping products that are already selling well without having to invest thousands of dollars into expensive advertising campaigns. You can use FindNiche to instantly populate your ecommerce site with thousands of high-quality dropshipping products.
---
How does FindNiche tool works?
FindNiche is an online platform that helps marketers find profitable niches within their industry. It provides insights into product categories, keywords, sales funnel performance. We can use it to find winning and popular products by looking for low competition, high demand, and high-profit margins. In addition, analyze trends at the store level and compare them against similar stores.
It has enormous data, so you can easily find most products on AliExpress; you can even check their performance by querying the data. Suppose it finds a niche where our product performs especially well and has high-profit margins. In that case, FindNiche will be able to give a more detailed data analysis for selecting dropshipping niches for that particular product.
You can use the "Top Shopify" feature to find out which competitor has the most popular store among their top 100 products. Then click through to see who they are!
Find out about their store operations and advertising strategies by looking at their websites.
No user will ever face complications while using the FindNiche tool, as all the features are straightforwardly displayed on the homepage. The site is compatible with a lot of device versions and has a super user-friendly interface!
Just after you have visited the FindNiche website, You'll see an option in bold "FIND NICHE FOR FREE." By clicking on this, you have to enter a valid email address and a password to register to the site. After completing all these steps, start choosing your products, niches, and other important details. There are several options available to choose and analyze, like:
💻 Product Analysis by FindNiche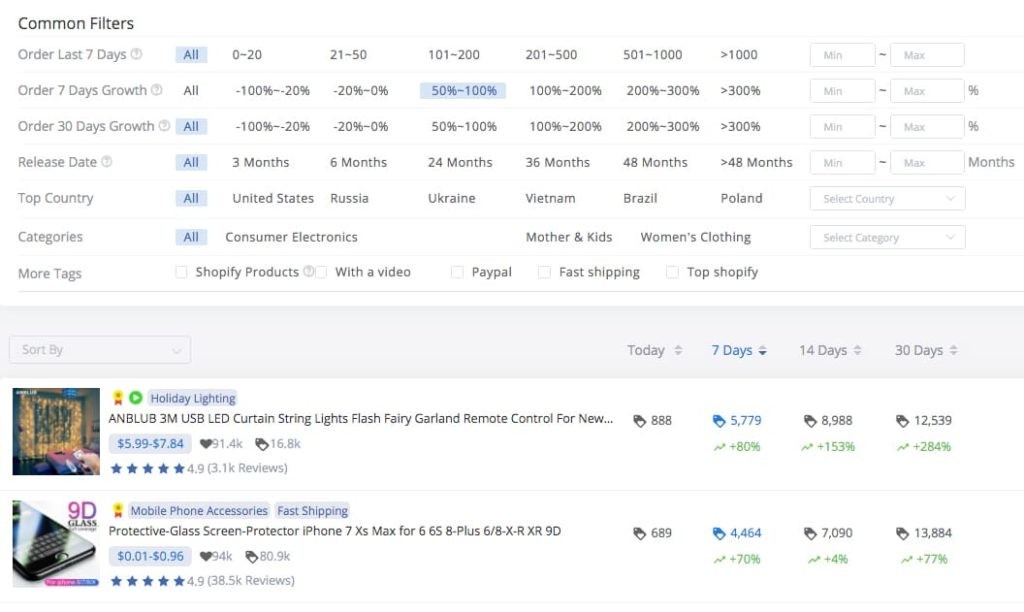 Whatever the product you want to sell to your customer, you can easily find the same through the FindNiche products page. Navigating this option is also easier. When you click on this option, you will see a drop-down list including different classifications.
Just after you have chosen a category, the tool will display detailed information regarding the same. The tool provides the product's popularity and the number of people who have wishlisted the specific product.
But keep in mind that even if the product has high demand in the market, it doesn't mean that you can grab a lot of profits from the same. To get a profitable product list, you will have to do intense research.
The next step is to select a country where you want to sell the product and explore the pricing options. Don't forget to toggle other options and get detailed reports and better analytics of the searched product. There are several filters available to help users get accurate information.
📃 Niche Analysis by FindNiche
The main factor of starting over any business is choosing a profitable niche, and the FindNiche tool is popular for that only. It helps users to analyze the best niche or stores following similar patterns you want to follow. The results include detailed graphs and charts of several countries. As a result, you can make the best decision, whether to opt-in for a specific niche or not.
🏬 Shopify Store Analysis by FindNiche
Through the FindNiche tool, users can also analyze best-selling products from AliExpress and Shopify. The results will contain the ranking of a specific product, the target country, number of Facebook likes, along with the ads shown. All these factors will help you to determine the ongoing competition in the market.
---
Main Features of FindNiche
Now that you are aware of what best you can do with the FindNiche tool, and our next step is to help you with understanding the best FindNiche features:
#1. Niche Research and Shop Analysis
Being a user-friendly tool, FindNiche helps users get a list of competitive products from the market and gives detailed information about best selling product niches. But this feature is partially beneficial for free members, and with elite membership, you will get access to thousands of best products to list in your store.
#2. Extensive Data Analysis
It's quite difficult to extract data from such big e-commerce stores, and not every tool is competent for the same. FindNiche gives its users raw data to help you make the best decision before entering into the market. And with this being said, users will also get an insight into how much to invest and what profit they can expect in the future.
#3. Smart Product Listing
Through the FindNiche tool, users can easily find hot-selling items from many products within a quick period. Also, one can analyze products having a high sales margin and maximum profit potential. There is a smart product list available for elite members, which is updated frequently according to the changing market trends.
#4. Niching Down
There are several filtering methods available in the FindNiche tool to help you sort the best product for your business. Through this feature, you can either choose a particular category and niche down further to a sub-niche. You can constantly keep a check on profitable niches and make changes in your store!
---
FindNiche Pricing Plans
After registering to the FindNiche tool, you will get an option to choose between Elite membership or the Premium one. You will have to pay $35 per month for a Elite membership, and for Premium, you have to pay $59 per month.
Elite membership has several best features included, like unlimited search counts and filters. Also, to get an idea of how elite membership works, you will have to pay $1 as the access free for 3 days.
---
What will FindNiche Bring You?
FindNiche helps retailers find 100M+ niche products from AliExpress. You can use their exhaustive metrics to determine which markets are most suitable for your business. With its help, you can easily identify which products sell well on AliExpress' marketplace. They can find out which products sell best by looking at their sales history.
It lets you access the AliExpress Database. It lets you find products, analyze them, and easily look for their potential.Besides, the product detail page can give dropshippers important information. As an example, such as the wish list trend, price trends, and sales at stores.
Trending Products is another great feature. It lets you find out which trending products are most popular among consumers so that you don't waste time looking at things that aren't worth buying.

You'll see two lists on the page: One list called "Hot Trending" displays 500 products of AliExpress that are most popular at the moment, and the new trending shows 500 AliExpress items that are rising! You can even filter the trending products by category.
As an online marketplace for finding niche shops, FindNiche has 25 million-plus Shopify products. You can use it for quick ecommerce seller dropshipping product research.
Find out your competition by looking at their domain names or keywords. FindNiche can also help you check if ad links, engages, and has a high Alexa Rank for any store. You can quickly find successful Shopify dropshipper stores as well. Measure the sales potential. Find Shopify dropshipper products using custom filters. Look at the graphs that show a product's sales history.
Every day, explore the list of Shopify dropshipping niche categories. In-depth product details help you select the right products for your store. You'll find your prime competition from thousands of Shopify dropshipping stores. FindNiche helps you find a niche audience for social media advertising by providing Facebook & Instagram & YouTube ad spying functions.
You might be able to learn some useful insights from competitors' ads by looking at their ad copy. You can use dropshipping product research techniques and simultaneously check for ad comments and likes. FindNiche lets you find the 20 best products to sell on Shopify. You can find profitable dropship niches every day. Its AI algorithm and experts created these niche sites for you to utilize. The powerful AI algorithm behind the recommendation system has been proven accurate.
Whether you're looking to find inspiration from the best dropshippers or dropshipping stores, FindNiche has got everything you need! You get customized filters and sort options for each dropshipping niche, which means you don't have to spend time looking through thousands of products. We strongly suggest using the new AdSpy tool if you plan to use any form of advertising on Facebook, Instagram, or YouTube. You'll be able to see which products perform better than others by using our product comparison tool.
FindNiche works for both Shopify and AliExpress.
However, you can use FindNiche to search for dropshipping products for selling on any popular ecommerce platform or marketplace. It's important to remember that FindNiche was built specifically for finding best-selling items on AliExpress, one of China's largest eCommerce platforms.
---
How to Set Up & Use FindNiche?
FindNiche is an extremely simple and straightforward dropshipper research tool with a clean and intuitive UI. You can create an account for free and then instantly access the database containing more than 20 million items from AliExpress.com, as well as the daily updated list of hand-picked products. You can use a free account for viewing a limited number of products, but if you want to see everything, you'll need to upgrade to one of their paid accounts.

You'll be able to see which items sold well by clicking the AliExpress link on their menu. You can browse through the large selection of products here and see detailed performance data like total sales and ratings from buyers, as well as links back to the original supplier. You can also filter for specific categories, prices, total order amounts, customer reviews, growth rates, shipping locations, competitors' strengths, etc.
Clicking any item listed here takes you directly to where you'll find detailed information about the product. You'll be able to see which product categories sell best, where they're most popular, and even get an idea of their profitability.
If there are any data for similar products from successful sellers, you'll be able to see them here too. Click the Niches link to find a hand-curated list of popular and winning dropshipping products on the main menu. You'll find a list of the top twenty winning dropshipping products chosen by expert marketers based on their competitive strength, sales volume, profitability, and customer service ratings.
You can click on any product for more detailed info. You'll be able to access the database of more than 10 million successful Shopify Products when you purchase the FindNiche Elite Plan. Click Shopify from the top navigation bar and then select the DataBase link. In addition to providing details for each product, it will show you which ones performed best so far and where they're ranked among their competitors.
You can filter the results by product category, order quantity, price range, supplier rating, delivery time, shipping cost, and a number of reviews. You may click on any product to see additional details like its sales history with links to AliExpress suppliers and other merchants.
A powerful ad spy tool for finding successful social marketing campaigns, API integrations and more! For beginners, the Pro and Elite plans are probably the easiest way to sell on Amazon FBA. FindNiche offers a variety of additional features and benefits for its paid members.
FindNiche has an exclusive list of more than 600 000 top Shopify stores from which they pull their data. They then analyze each site for its category structure, product mix, and social engagement, so you know exactly where to focus your efforts. The database of top Shopify shops from which to choose is available to all Findniche members and is a great way to research successful online stores to create new niches. In addition to helping you learn how to run profitable social advertising campaigns.
You can use FindNiche to export products from a particular product listing into a CSV file. After doing so, you'll be able to bulk import the products into an ecommerce platform that supports CSV files. Suppose you're already using another ecommerce platform like WooCommerce or BigCommerce for your store. In that case, there are plenty of ways to use Dropship Manager to import products from AliExpress into your store.
---
FindNiche Pros & Cons
Pros
Extensive data: Compared to all other competitors of the tool, FindNiche has a broad number of accurate data.
Detailed reports: The reports by FindNiche includes a price on the particular platform and different stores. Details about wishlisted products and product quantity.
Blogs and Articles: For both beginners and professionals, FindNiche has a blog section to help you with any problem. Whenever the tool gets an update, the team never fails to explain the same to their users. Also, there are articles about maximizing profits in the dropshipping business and how to niche down best with the tool's help.
24/7 Online support: FindNiche provides extensive round the clock online support to their users; you can either send them a mail or contact them directly for any queries.
Cons
Expensive elite cost
Limited access to free users
---
Alternative of FindNiche
To be honest with the audience here, there are several alternatives of FindNiche available in the market. But not to confuse you, here is the superior tool, which has features similar to FindNiche and can be the best alternative you would buy!
FindNiche Vs. Ecomhunt
Like FindNiche, Ecomhunt is another popular product tool helper that helps users grab their winning products list. They can curate their comprehensive eCommerce catalog with the best use of the tool and can sell hot products online at maximum profitability.
E-commerce experts specially handpick all the products displayed by Ecomhunt to make sure the user never gets disappointed. All the products are listed according to quality, but not quantity, and that's the downside of the tool.
Also read: Ecomhunt Review: Should You Buy? Discount Coupon(80% OFF)
Also read: EcomHunt Vs. Dropship Spy: Which One Is Better & WHY ??
Key Features of Ecomhunt
Ecomhunt will provide its users with the actual product name along with the SEO title of the product. Through this, users will get to know about the rankings, and the products will be visible to each customer.
There's also a descriptive product title provided to help the product rank higher irrespective of search engines to boost traffic and conversions.
Apart from the product description and title, users will also be provided with a high-quality product image. Thus you can use the same in your e-commerce store or on any social media platforms.
As mentioned previously, Ecomhunt provides a well-written product description, but we will suggest you not to go for this one, as many others will have access to the same. Instead, you can take it as inspiration and write a creative one for your store that is SEO optimized.
There is an exclusive Oberlo button within the tool to automatically add the product to their store. This specific feature is best for Shopify users, as they don't have to waste a lot of time.
Through this button, users can save any product they liked in the Ecomhunt catalog and can check them later if required.
Ecomhunt Expert Consultant
There is also an expert consultant available within the tool to ask any questions. This feature acts as a resource to help you get winning products for your shop.
There are many more beneficial features of Ecomhunt, but since it's a FindNiche review, we have displayed only the best ones!
Pricing of Ecomhunt
There is a free membership plan by Ecomhunt for a lifetime. In this plan, users will get daily access to 2 products but with very limited data. Moreover, the product's updated lists will be shared with the user after the third day of release. Hence, this plan is best for beginners who don't have many investments available.
The second plan is an Ecomhunt Pro Membership subscription for $29 per month. However, users can get it at a discounted price by using several coupon codes. If the user opts in for an annual subscription, they will get a flat 41% discount, which is just $17 per month.
---
Top Features of an Ideal Niche Finder Tool
The top features of an ideal niche finder tool include the ability to create a custom niche and narrow down your target audience based on your preferences. The purpose of a niche finder tool is to help you choose the best niche for your business. It helps narrow down your target audience, which is crucial for success in any industry.
The things to look for while searching for the best niche finder tool are:
The ability to see results based on different parameters
A list of high-ranking niches with good ROI potential
An option to filter out irrelevant niches
Pricing plans and discounts for customers
---
🌟 FindNiche FAQ
👉What is FindNiche?
FindNiche is a free dropshipping niches finder tool that allows its users to discover winning and profitable products.
👉How can FindNiche help me with my store?
As we all know, it is very challenging to discover trending and profitable products that make massive returns. FindNiche is a free tool that allows you to access the huge list of winning products on Shopify and AliExpress.
👉How can I find the top-selling products in FindNiche?
To find hot and winning products, you need to go to the PRODUCTS and do your search by merely putting products URL, keywords, etc.
👉How many countries does FindNiche cover?
Currently, the FindNiche tool includes 40 countries globally.
---
FindNiche Facebook Group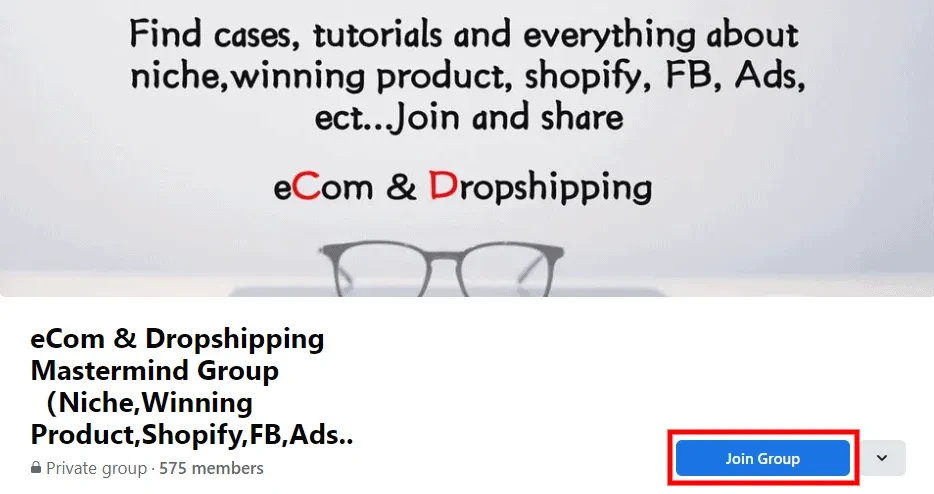 FindNiche Twitter Group
---
Conclusion: FindNiche Review 2022 | Should you go for it??
We will end this review by concluding FindNiche to be the best Niche finder tool in the market for a dropshipping business. It's best for both individuals who are professionals or are just beginners.
We will also recommend the FindNiche tool for every e-commerce startup, especially AliExpress and Shopify. There are a lot of opportunities to explore both in terms of maximization of ROI or gaining popularity. The tool has the best social media features for quick marketing.
The tool gives promising results in bare minimum time, and as it's available for free, it's a win-win situation for everyone! Use the tool, and do let us know how your experience was!
Happy Searching❗❗
Highly Recommended
FindNiche is one of the leading niche finder tools for dropshipper and ecommerce owners. One can use FindNiche to take their business to the next level by discovering trending and winning products. FindNiche does not require users to have any pre-requisite knowledge as it offers an easy-to-use interface. Get started with FindNiche 3 day free trial for $1 only.🚀
FindNiche – The #1 Free Niche Finder
Start 3 days trial for $1 and unlock the secrets of winning products.