WordPress is the easiest and commonly used platform to create a blog. Out of the top 100 blogs, most are running on WordPress. It's so easy that anyone can start a blog using it.
How to have my WordPress blog?
To begin with, you can start your personal blog FREE using WordPress. But this free version has lesser features and functionality. Also, there are certain limitations such as no advanced plugins, higher website loading time, risk of intruders, spamming etc.
– If you want a good professional WordPress blog, buy domain name from an ICANN accredited registrar, then WordPress hosting plan from a reliable Web Hosting provider like ZNetLive to get automatic WordPress installation, optimized WordPress configuration, solid SSD infrastructure, greater security, web based control panel and other managing features.
Once you login to your WP panel, you can choose a WordPress Theme which suites your blog.
Here are the top 6 WordPress themes that you can use for your blog:
1. Writr
Writr is a responsive, minimalist and content-oriented WordPress theme. It easily adapts to the screen size of any desktop, laptop, mobile, notebook or any other media device without compromising the design integrity of your blog. The plus point of Writr theme is that it easily lets you customize the header and gravatar of writer 🙂
2.  Cubic
Do you want to start blogs related to photography or travel? If yes, then Cubic Theme is the best option for your dream blog. It is a single column and grid based theme which allows you to upload large-sized featured images on your blog.


You will get two custom menus at Cubic theme: One is "Primary Menu" and another is "Social Menu" which is located in the footer. You can set-up the menus according to your choice. Simply, follow the path, Appearance → Menus and start making the changes.
3.  Editor
Go for Editor Theme only if the typography and huge-sized images are your concern. This theme contains so many useful features such as social links menu, post formats, site logo, widgets, customized menus and backgrounds. It is especially designed for news and information related blogs.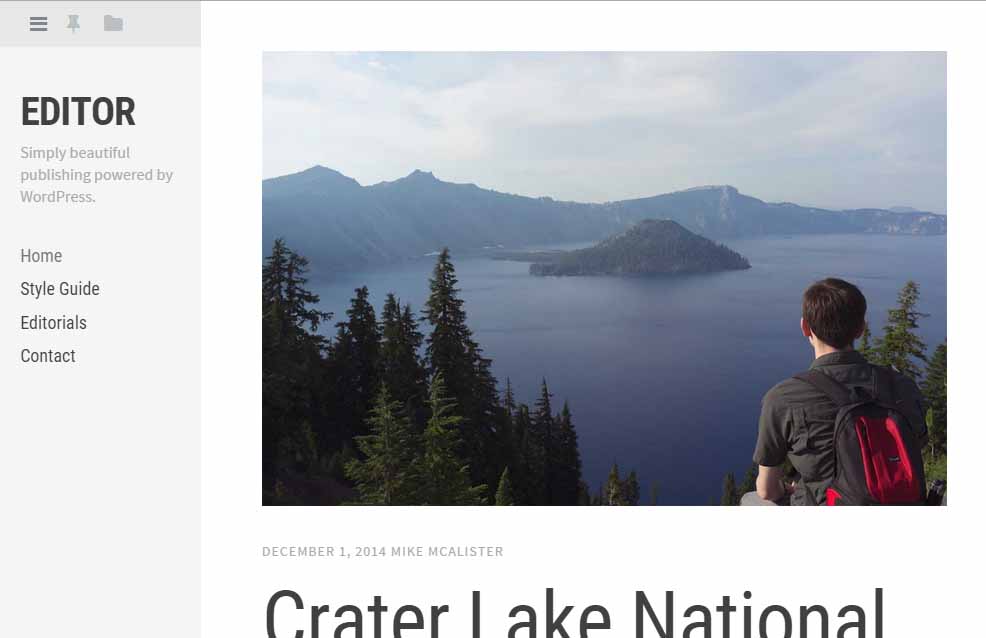 4.  Slipstream
Slipstream is a free and simple professional WordPress theme, developed by ThemeLab. It is the best mobile-optimized theme for blogs. It quickly deploys on mobiles or tablets to increase your blog speed. Your viewers will have an awesome experience using this theme.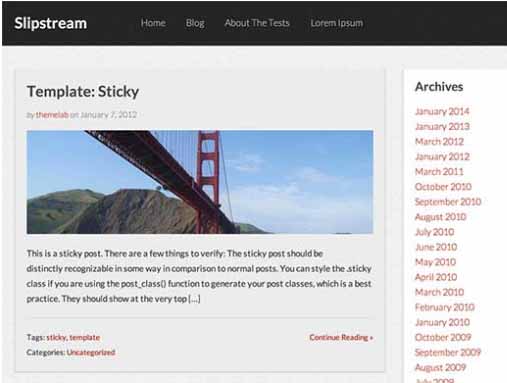 5.  Jupiter
Jupiter is a creative and multi-purpose responsive WordPress theme. This high resolution theme is highly recommended for blogs related to fashion, lifestyle, travel and photography. Recently, its latest version 4.1 has been rolled out which has a simple layout. The best feature is nobody will face any complications while navigating your blog.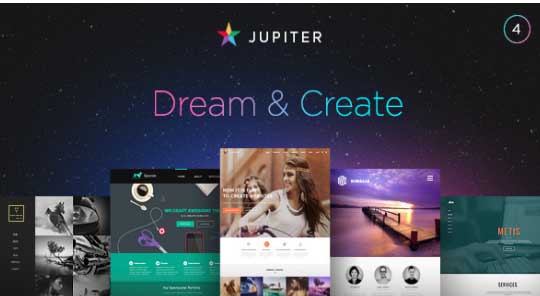 6.  Maskitto Light
Maskitto Light is a free and interesting WordPress theme which is quite popular among corporate blogs. Both small and big entrepreneurs can start their blogs using this theme as it has multiple useful features, like – united color schemes, admin panel, slider options etc.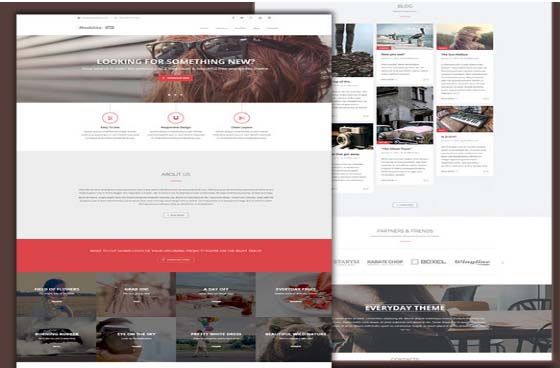 Your Turn:
Download any one of above that matches your blog's mood and make your blog-design attractive. Got any other interesting theme that should feature in this list? Please feel free to share this post with your friends via social media icons below and stay updated with Bloggingeclipse for more updates.