Are you looking for a profitable Gaming & affiliate market?
…
It is time you meet the experts and grab knowledge from them on how to earn from the booming internet igaming industry.
But everyone is so busy in this technological world so where would you find experts from the igaming industry to help you pave the path to success?
Georgia iGaming Affiliate Conference 2019 is the most awaited event of this year that will gather experts from the gaming industry including marketers, advertisers, affiliates and webmasters.
People from different industry will also be present who want to try their luck in the billion-dollar industry and when you meet such people, new ideas emerge that help you find the hidden gem and uncover the important aspects of affiliate marketing in different niche.
This conference will impart knowledge on the legal operations that need to be carried out for online and offline casinos and how you can avoid unwanted penalties. This helps you grow your business.
The best part about this conference is live talk with the experts as that helps improve your intellectual capability and know better ways to monetize your website traffic.
If you are an affiliate then you will learn about traffic sources. If you are an investor then you will learn how to establish an internet gaming business in Georgia and what it takes to earn from it.
---
About Georgia iGaming Affiliate Conference:
It is a great platform for knowledge seekers who want to dig deep into the igaming industry and ready to face any kind of challenges.
This conference will provide efficient means of earning in the gaming industry that includes casinos, crypto, binary, Nutra, etc..
The event includes 500+ globally renowned experts participating as speakers to share their piece of experience on affiliate earnings and brand promotion. This is not the first time that this event has been organized and so over 500+ companies have till now participated in this event.
It has got the best media coverage and so over 1000+ media partners highlight this event.
It includes companies and experts from over 28 countries that give global recognition to those looking for new partnerships and new business opportunities.
This event will prove to be a game-changing conference for many and will show everyone how online and offline gaming businesses in Georgia could be established, how a reliable affiliate network can be chosen by advertisers, how to avoid penalties and run it with legal operations considered, how to grow in the gambling sector with proper marketing and analyzing techniques, and how to attract online and offline club customers by use of tools and software.
---
Who Should Attend This Event?
This event is a grand stage that brings everyone under a single roof and could be life-changing for many especially newbies who have just started their career in the internet gaming industry and affiliate marketing. This event should be attended by:
Advertisers and Affiliates,
Affiliate Networks with representatives to showcase their features and why they stand out prominent than other networks,
Gaming operators (online & offline),
Webmasters and SEO-specialists,
Developers and entrepreneurs.
---
Georgia iGaming Affiliate Conference Agenda:
The event will start with registration of participants at 10:00 and will continue till 11:00
The first speaker session will start from 11:00 and will end till 11:30. This session will be on how to attract online gaming customers with successful affiliate strategies and SEO techniques to affiliate websites. Speaker for this session will be Nikola Minkov (Founder & SEO at Serpact).
The next session starts at 11:30 and will discuss on how to improve skills & tools and professional lower limits for webmasters, affiliates and more.
At 12:00 Giorgi Gvenetadze (Head of the product marketing department at adjrabet) will conduct a session on how to scale new heights in the iGaming industry and case study by Georgia's largest online gaming operator. This will be a short session of 20 minutes.
From 12:20 to 14:00 the next panel discussion will start with speaker including Shota Amiranashvili (President of the association of casinos in Adjara).
The topic of discussion will be on the usage of tools to help attract online and offline customers. In session audiences will know some facts like what is the difference in attracting online & offline gaming clients, targeting local customers and engaging them to your website, advantage of investing in Georgia in the gaming market and the trends in the Georgian online market.
A one-hour coffee break will be allotted after this session to relax your mind and get ready for some more knowledge-filled sessions.
The most important session of this event which will tell you the legality of running gaming businesses: will start at 15:15 and the speaker of this session will be Teona Shiukashvili (head of gambling business regulation division at Georgia Revenue Service).
In this session, audiences will learn the correct ways to run the online business by following the guidelines and avoiding penalties that may also lead to suspension of websites for affiliates. By following these rules you can earn peacefully and keep yourself active in the long run.
At 16:00 audiences will again get a coffee break followed by another session starting at 16:30.
From 17:00 to 17:30 Levon Nikoghosyan (CEO at PartnerMatrix) will conduct a session on how to make an attractive offer online and make it interesting for the customers.
Other sessions will include topics on what basis to choose an affiliate network and how money can be saved when promoting products/services using affiliate programs and networks.
What mistakes occur when signing a contract and how these mistakes should be avoided?
What mistakes occur when signing a contract and how these mistakes should be avoided?
Speakers at the event:
---
When and where is this Event?
Georgia iGaming Affiliate Conference will be held on October 18, 2019 at The Biltmore Tbilisi Hotel. The exact address for this event is 29 Shota Rustaveli Ave, Tbilisi, Georgia.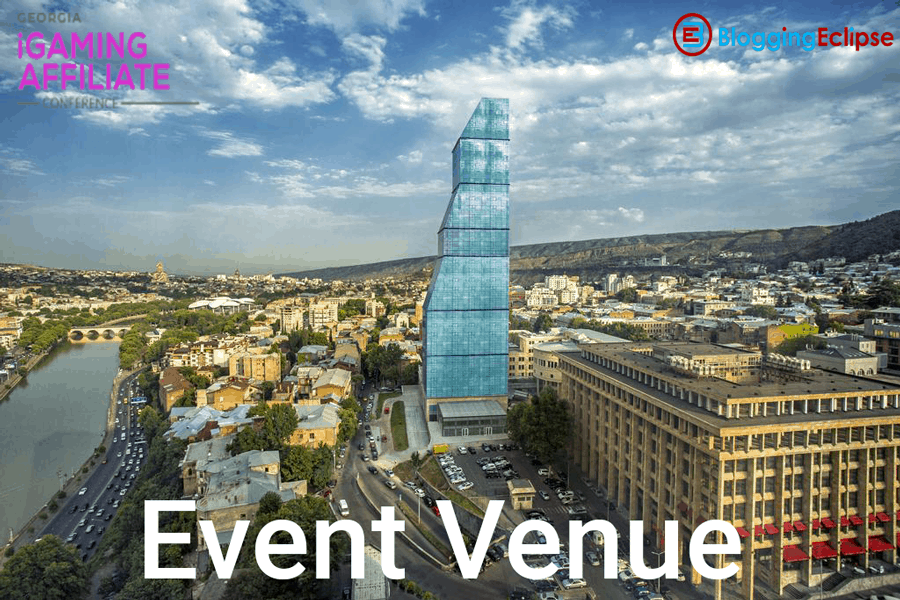 The organizer for this event is Smile expo that has immense experience in conducting such events successfully.
This year BloggingEclipse is the media partner for this event and we feel proud to be associated with such a great Affiliate Conference.
---
Georgia iGaming Affiliate Conference Tickets:
Right now the early bird price is active and you can buy the ticket for this event at 104 EUR that includes access to the conference, demo area, coffee breaks, and presentations from speakers in a week. Hurry up as only 20 tickets are left in the early bird offer.
The Premium + Party ticket includes access to the after-party, VIP zone, lunch, front seats and more. The price of this ticket is 440 EUR.
---
The Grandest Stage of Them All
Looking at the online gaming market, there is a huge potential for earning by attracting online and offline customers.
You just need to know the right ways and tools that would bring traffic to your website and convert them into profit.
Attending this Georgia iGaming Affiliate Conference 2019 will open your minds on how you scale your revenues a lot in this industry and how to avoid penalties by following the legal operations that need to be considered before entering into this venture.
We look forward to see you guys at this event. You never know if you might find your friends or a love game in the online gaming industry.🤞
Affiliate Disclosure: This post may contain some affiliate links, which means we may receive a commission if you purchase something that we recommend at no additional cost for you (none whatsoever!)