Hola Everyone👋 If you are a writer, you can relate to this thing. As a writer, what is the most demanding wish that comes from you? Well, I do not know about you.
As a writer, I wish that my content should be flawless; my articles should be top scoring that too without any grammatical errors.
But, could we achieve that in our daily tasks? As a content writer or any writer, you have to write at least 3k-4k words daily. Can we do that by writing manually? We can surely do that, but to boost our speed, we need a writing tool that could help us write our article faster.
Hence, today We bring you a classic comparison between two writing tools. One of them is a renowned writing tool, which almost every web writer or a professor uses(to check the plagiarism score in the essays). The other one is a bit new and has not the same database as the previous one. But, is equally capable(or more?).
Yes, I know you must have got by now. I am going to give a detailed review on ✅Grammarly Vs. ProWritingAid.
Grammarly is the most renowned one over here, and ProWritingAid is the other one.
Let us start by giving you a classic differentiation between these two writing tools to determine what else will be there in the rest of the article.
---
Grammarly Vs. ProWritingAid: Basic Differentiation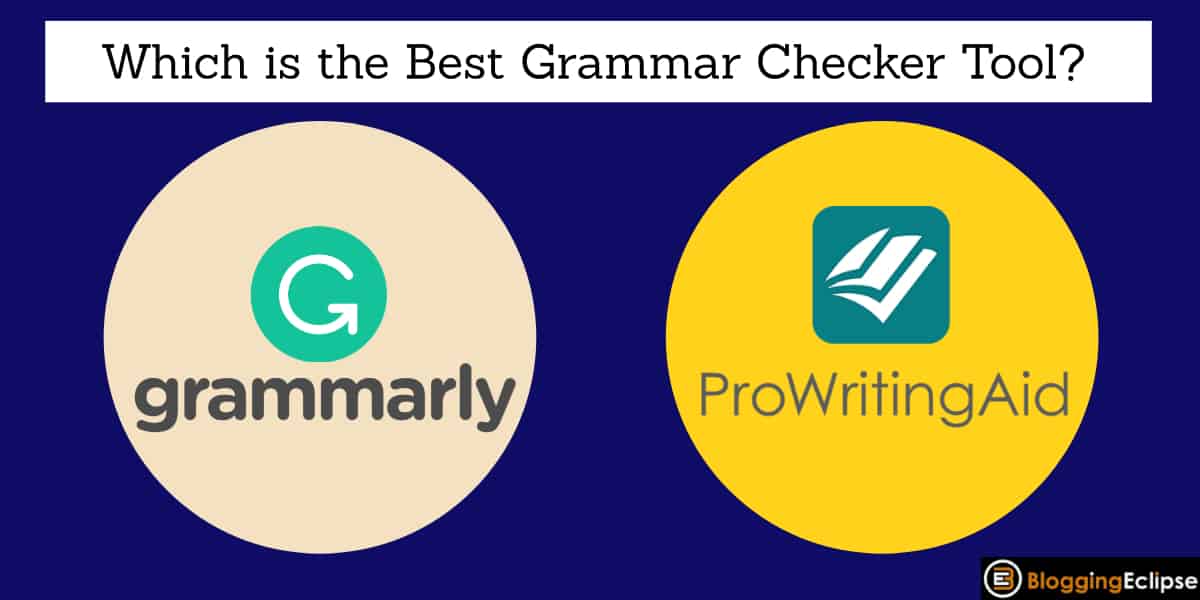 | Grammarly | ProWritingAid |
| --- | --- |
| Grammarly is a broadly used writing enhancement tool that offers numerous services like spell checkers, synonyms, writing scores & the essential plagiarism detector. | ProWritingAid offers the basic correction and checks the type of content to strengthen your scope even more. |
| This tool supports both free and paid versions. | This tool also supports both free and paid versions. |
| Grammarly supports Android, Web, IOS devices. | ProWritingAid only supports Web writing. |
| Easy to use, and the interface is neat. | You will need some time to catch up with the interface of ProWritingAid, as it is little complex o use. |
| Grammarly can primarily be used for non-fictional and practical work. It will not give feedback or a review on your writing type. | Fictional writers can use ProWritingAid. It is more suitable for them, and they can write lengthy content on this tool hassle-free. |
| It offers a lot of exciting features, even in the free version. | It offers limited features in the basic version as compared to Grammarly. |
| Not suitable for lengthy documents or contents. | Ideal for long and documents and contents. |
| Grammarly's premium monthly plan costs you $29 per month, while the quarterly plan charges $19 per month. If you buy a Grammarly subscription annually, you will need to pay an average of $11.66 per month. | ProWritingAid comes with multiple pricing structures. The full-year cost of ProWritingAid is only $59, while its lifetime plans cost $224. You also can go for a monthly plan of $20. |
| Grammarly helps you to find only logical errors. | ProWritingAid helps you to find logical errors, but sometimes the errors can also be inaccurate. |
| Even a newbie can start writing on Grammarly; it is that easy to handle. | You will be required a little time to understand the type of ProWritingAid. You cannot just start writing without any demo tutorial on ProWritingAid. |
| Grammarly tools offer 24/7 support via submitting a ticket and sending emails. | ProWritingAid customer support team is available via email, and response time is a maximum of 48 hours. |
| 👉 Visit Grammarly | 👉 Visit ProWritingAid |
---
Grammarly Vs. ProWritingAid | Overall Comparison
There are tons of similarities between these two writing tools. On the other hand, there are some differences too. There are some features that one of the tools offers, and the other does not.
If you want to have a closer look, keep reading this article on Grammarly Vs. ProWritingAid to know about the things discussed above.
Grammarly Review
Grammarly is used worldwide and is famous for detecting even the slightest error in your document.
If you paste the content into this tool, it will detect all the errors within seconds.
Aside from vocabulary checking, Grammarly is also famous for its plagiarism checking. It checks plagiarism and gives the results within seconds by comparing your content to the millions or billions of online data.
---
How does Grammarly Work?
Grammarly offers both paid and unpaid versions. If you are using a paid version of Grammarly, you will have access to all the premium features like vocabulary correction, in-depth grammar check, and plagiarism check.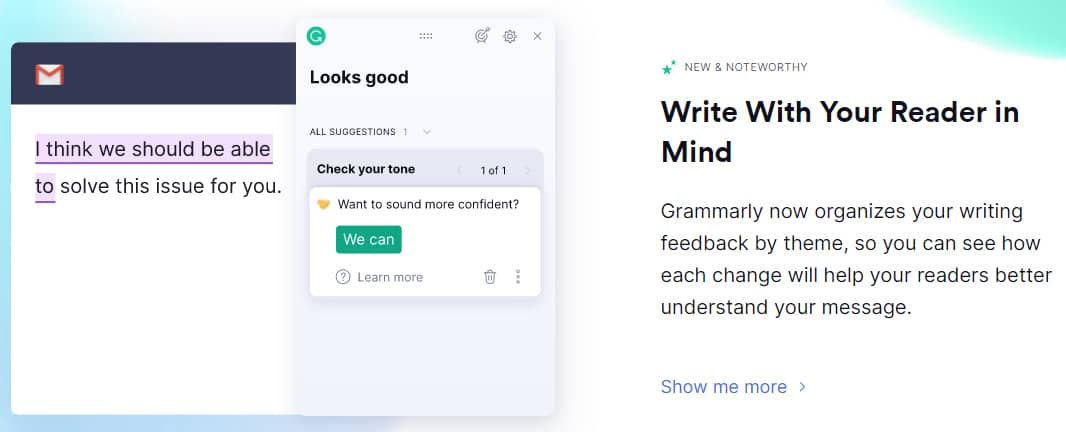 If you are using an unpaid version, you most likely have access to the basic vocabulary correction.
Either way, Grammarly is beneficial.
If we talk about the availability, Grammarly also provides Android and IOS versions. Other than that, it also offers its services in the chrome extension, Microsoft extension as well.
---
Grammarly Desktop App Add-on Extension

No matter if you are using the paid or the unpaid version, installing the add-on extension of Grammarly is free of cost.
You can directly install Grammarly from windows. The add-on extension provides a list of features. The moment you start writing on Grammarly, the screen's right side will begin highlighting the errors and recommendations for your content.
Grammarly also constantly urges you to change your sentences into active voice if they are in passive voice. There are some mandatory grammatical corrections, and there are some optional corrections to enhance vocabulary.
Fortunately, Grammarly works in Microsoft word, Gmails, and on other platforms as well. When updating your Facebook status or commenting using your laptop or PC (with the desktop app) and even your mobile phone, you will never make any blunders again!
---
Grammarly Microsoft Tool Add-on Extension

If you use Microsoft tools, adding the Grammarly add-on feature as a Word add-in and Outlook add-in is a great option. Allowing this shows all the grammatical errors, punctuation mistakes, and incorrect vocabulary used.
It assists in getting rid of unnecessary words. Grammarly is capable of proofreading your content (proofreading software) and ensuring that its features allow you to edit the article/manuscript to completion.
---
Grammarly Web Tool
A browser extension is fast and easy to use. All you have to do is log in and start accessing all the features right away. The browser extension will provide quick results and works almost the same or better than the installed version.
The only thing is, you need to have a constant internet connection while using Grammarly. If your connection is lost even for a second, then the Grammarly web tool will start reloading again and again.
---
Grammarly Mobile Applications
Grammarly also has its keyboard that you can use on your smartphones. This works for both iOS and Android devices.
Once activated, the application will check your writing as you compose an email or text message. It is advantageous if you want to catch those minor mistakes that are so easy to make on phones, and it also has intelligent predictions to boost your typing. You can download the application at the Play Store or the App Store.
---
Grammarly Pricing Plans
Yes, Grammarly's basic version is free!
One of the things We admire about Grammarly is that you can access it without paying anything.
The free version of Grammarly has no limitations, which means you can use it indefinitely without any limit or trial period.
And as I explain below, the accessible version of Grammarly is pretty good. To access all of Grammarly's features, you will need to upgrade to Grammarly Premium.
The updated price for Grammarly Premium is:
$11.66 a month (If annually paid) ($139.95 in total)
$19.98 a month (If Quarterly paid)
$29.95 a month (If Monthly paid)
There is also a Grammarly Business option available which charges $15 per user per month when billed annually. That offers everything included in Grammarly Premium with the addition of an admin panel, statistics for your team, etc.
---
ProWritingAid Review

ProWritingAid is also an editorial software. It provides users various features like vocabulary correction, grammar correction, and better tone for their written sentences.
With the capability to unite with Google Chrome, Microsoft Word, Scrivener, and Google Docs, ProWritingAid grants users information from beta readers and editors' purview. The editor's constant-evolving features make it a more potent rival to its opponents due to the broad array of features it carries.
---
How does ProWritingAid Work?
ProWritingAid is intended for writers of all types, business people, and bloggers. It's beneficial for anyone who spends a lot of time writing books, articles, or reports.
Unlike other grammar checkers, it doesn't demand a monthly subscription. Instead, you can purchase the app for a yearly fee. However, you still have to pay additional for plagiarism checker reports. The absence of a monthly fee makes ProWritingAid an excellent choice for those who are expressly budget-conscious or dislike monthly payments.
---
Powerful Style Checker Tool
While using ProWritingAid, you have to keep one thing in mind. It is not only going to offer spell checks, vocabulary enhancement, and plagiarism checking.

Using ProWritingAid is beneficial for fictional writers, as it can sense the tone of your writing and suggest better tones according to your need.
Whole using ProWritingAid, there is one thing that we came across, and the thing is that you will require some time to get to know about this writing tool. Once you learn the technique and the operational structure of this writing tool, you are good to go.
It offers more suggestions as compared to Grammarly, but sometimes the recommendations are also irrelevant.
---
Sticky Sentence in ProWritingAid
ProWritingAid differs from Grammarly by offering a 'Glue index' feature that returns the report on the number of sticky sentences and their effects(positive or negative) on the content.
ProWritingAid deals with the small/big picture approach as a relevant way to flag irregularities and shows how they affect the piece in common. A more innovative way that enables users to make informed decisions. The sticky sentence search index shows how the ProWritingAid program offers users descriptions that are brief. A web link is provided to a more profound insight into why the sentence was flagged for further explanation.
---
Axolotl
The Axolotl is an additional feature that ProWritingAid offers. Writers tend to get carried away when they are in their writing mode.
If they do not scrutinize a detail, then sometimes a slight let could be unsafe for them. The Axolotl feature has been added to this software to provide the writer a clue when to hold. This feature is absent in Grammarly.
By initiating this feature, issues get flagged, but only the unsafe ones need instant change.
ProWritingAid, through this feature, suggests clarified suggestions such as altering words like "reveal" to "show" to streamline the text. Sadly, to some extent, these proposed changes end up changing the style and the motive of the text if the writer does them without consideration.
---
ProWritingAid Pricing Plans
There is a basic version of ProWritingAid, free of cost, though it is pretty limited if we talk about the features.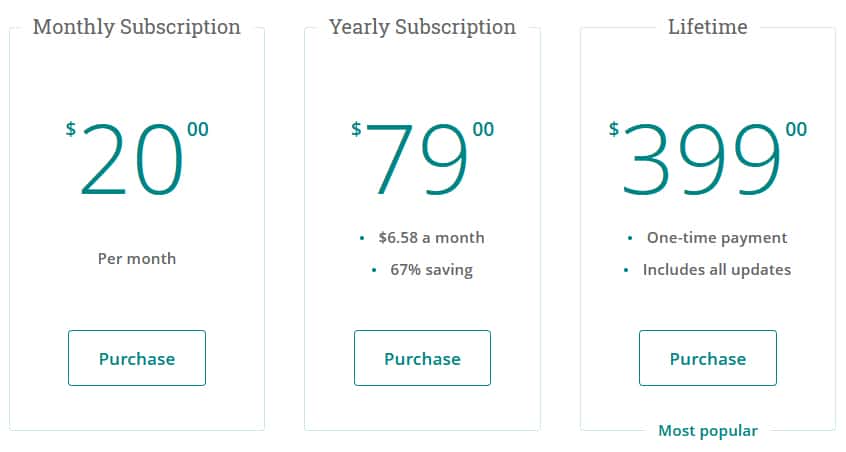 ProWritingAid Free ($0 per year)
Summary Report of Key Issues
19 Writing Reports
ProWritingAid Premium ($60 per year)
All of the free version
Integrations for: Microsoft Word, Google Docs, Chrome, and Scrivener
ProWritingAid Plus ($70 per year)
All of the premium version
50 plagiarism checks per year
Perfect for academics
If you are drawn in one of the premium packages, you can ask for a 14-day trial and decide if it's right for you. You can also claim an additional discount.
---
🌟 Grammarly Vs. ProWritingAid FAQ
👉 Can I use Grammarly for free?
Yes, Grammarly provides a free version that enables you to check grammar and spelling in your content. But if you are looking for the most robust version of Grammarly, you need to subscribe to its plan. Use our exclusive Grammarly coupon code that helps you to some money.
👉 Does professional bloggers/writers use Grammarly?
Yes, many professional SEO experts, bloggers & writers use Grammarly for rectifying their content. You can go for the Grammarly premium plan if you thoroughly want to proofread your content.
👉 Is ProWritingAid free?
Yes, ProWritingAid also offers a free version that helps you to correct spelling and grammatical errors. However, the free version of ProWritingAid is not that much powerful as compared to its premium plan. Use the ProWritingAid coupon code to get an attractive discount on its premium plans.
👉 Is ProWritingAid powerful than Grammarly?
Both ProWritingAid and Grammarly are great at their own place as both the tool helps you improve your writing by correcting spelling and grammar errors. On the other hand, ProWritingAid is a tool that majorly focuses on readability. At the same time, Grammarly is the advanced grammar checker tool that is currently available in the market.
---
Conclusion: Grammarly Vs. ProWritingAid 2023 | Which one would you choose?
Alas! After a detailed comparison or classic comparison between these two writing tools, it is time to decide which writing tool we prefer.
While both of them offer almost the same features, our personal choice is Grammarly. The reason behind going with Grammarly is, it is easy to use, its integration is easy; I can use it on my mobile phone, and also it is so easy to use
This could be the reason because I am a Content writer. Therefore my choice is Grammarly. But if you are a writer, who writes novels or other lengthy documents, ProWritingAid could be a better option. It depends on which kind of writer you are.
ProWritingAid is value for money. It is more affordable than Grammarly.
So, the final question is, which writing tool is the winner? Well, this is a TIE. ProWritingAid is better in its place, and Grammarly is better in its place. It only depends on the type of writer you are. You can check either writing tool and eventually decide which suits you better according to your requirements.
That is it, with my Grammarly Vs. ProWritingAid war. It is time to wrap up. If you think there are some suggestions you could make in my article, or if my piece was in any way helpful to you, do let me know in the comments sections below.🙂
Affiliate Disclosure: This post may contain some affiliate links, which means we may receive a commission if you purchase something that we recommend at no additional cost for you (none whatsoever!)