Are you looking for the best interstitial ad networks for advertising or best mobile ad networks to scale your digital marketing campaigns to masses?
Today, we will discuss the ✅11 Best Interstitial Ad Networks that are helping the advertising industry to flourish.
In the last few years, these ad networks have given a completely new horizon to the advertisers to showcase their ads in various ways to grab user attention. These advertising networks have not only increased the user experience through high CTRs and conversions.
---
Why Interstitial Ad Network?
In this post, we will only highlight the interstitial ad networks, that are the most preferred by the users, and offer ad formats used on desktop and mobile apps.
Interstitial ads are the full screen, interactive ads that are placed in between the content, activities, or games. The full-screen view is what differentiates them from other formats like native ads, banner, and pop-ups. Its full-screen coverage makes them more appealing and effective.
Interstitial ads can be seen in the form of text, rich media, image, or video. By simply clicking on them, the interested users can go to the point of its origin, while others can just hit the cross sign to close it and continue with their previous activity.
If the ad is just an image, it can close immediately, but in the case of videos, the ad displays a close button only five seconds.
Many websites and mobile apps use interstitial ad formats for advertising their products online and bringing in leads and drive sales. These ads are popular digital ad formats as their impression rate is high, which leads to multiplied downloads and profits.
But one has to bear with its limitations as too many interstitial ads in single content tend to penalize apps and websites by Google.
---
Mobile Interstitial Ads
Well, Interstitial ads are available for both desktop and mobile versions, but they are usually used more winsomely for mobiles. Mobile interstitial ads readily grab viewers' attention by generating the highest eCPMs across all GEOs and mobile devices.
You can reach millions of mobile users worldwide, giving more space to marketed products and services.
As interstitial ads are known as profit multiplies, and thus marketers invest a substantial amount for this ad format. There is a 50% more chance of being clicked as compared to banner ads or pop-up ads.
The compelling way in which they cover the entire screen strikes the user's mind, and they are likely to take the desired action.
The click-through rate is also high as the users are served with two options- one to carry on with the 15 or 30-second ad or hit the close button. The big brand names like Airbnb and Pinterest have benefited a lot from the interstitial ads as their downloads have gone up by 100% to 300% severally by optimizing interstitial ads.
---
How to fight the limitations of Interstitial ads?
As we know that nothing in the ad world comes with flawlessness, so is the case with Interstitial ads. To introduce overwhelming and convincing ads, the publishers and advertisers have to keep in mind various factors that alienate the user's mood.
Not only the user gets affected, but performing ads in unethical ways might penalize you for not abiding the Google policies.
So, to avoid the failings, you have to adhere to the rule of proper timings and a restricted number of ad runs. Also, you have to follow the Google adverting policies to run your business smoothly.
To elaborate, one has to keep in mind that ads must be introduced only between the breaks and pauses of the important content. If you throw up your ad while the user sees some alpha information or making transactions, they will get annoyed. Overall, timing is the crux of the ad world.
Interstitial ads are also annoying on the desktop, as the screen size is significant, and it looks disruptive at times, and the user cannot locate the close button immediately.
Even on small devices like smartphones, it is a bit tricky to find a small button. Some ad solutions have started offering a little big cross sign to locate quickly.
The best way to place an undisturbed interstitial ad is to fit them between natural pauses, finishing a particular gaming session, or when the user is switching between the content. This way, you will be able to get the desired results.
So, now let's switch to the top 11 Interstitial ad networks and find out the working.
---
List Of 11 Best Interstitial Ad Networks Of 2023
Media.net is a leading worldwide ad company with one of the most encompassing listing of promotion technology in the business across search, native, display, mobile, local, products, and video ads.
Media.net handles high-quality ad supply on over 500,000 sites, and its platform and products are authorized by the big publishers, ad networks, and other ad tech organizations globally.
By market capital, Media.net is one of the Top 5 biggest ad tech companies. By profits, Media.net is the second biggest contextual advertising business worldwide.
---
Adsterra is another premium advertising network serving over 25 billion geo-targeted ad impressions per month, 248 Geos-covered, 50k successful campaigns, and 10000k leads generated in the past month.
It offers performance-based solutions for advertisers and media partners globally. It provides dedicated accounts manager, real-time reports, conversion tracking, and CPMs.
They deal with across-the-board ad formats for desktop and mobile.
Both devices offer display banners (leader board, rectangle, sky scrapper), pop-unders, direct links, pre-roll video, push notification, and interstitial ad formats.
---
Since 2011, propeller ads are offering robust performance-based marketing solutions globally. It is a self-serve platform for both publishers and advertisers serving traffic sources with 1Bn+ monthly audience reach and thousands of advertising campaigns established daily, across desktop and mobile.
It offers monetization services for all website owners, domainers, SEOs, ad networks, plugins/extensions, brokers, and social media marketers.
Besides interstitial ads, it also deals with formats like on-click ads, widgets, and smart links. Over 150k publishers choose them for their many unique features, clean ads being one.
---
Adxxx has over ten years of experience in the online ad market, with many successful CPAs under their command. Since its launch, the ADxxx project is one of the trailblazers in native advertising in the adult industry and has exhibited a viable growth and operating competence of the system.
With 960,000,000 ad views daily, it has extensive coverage in 6 continents, and 180 countries with 500 million click processed monthly.
It offers a real-time bidding system that is productive for both advertisers and publishers. Adxxx convenient payments are processed by Paxum, PayPal, ePayments, Webmoney, Wire.
---
Facebook Audience Network is an off-Facebook, in-app ad network for mobile applications. Advertisers can present their ads to customers who use mobile sites and apps other than Facebook, offering their range beyond the platform while still using Facebook's large coercive ad system.

FAN is an inclusive marketing solution to build your profits through monetizing video and mobile inventory. You will get all the formats, quality ads, and innovative publisher tools and insights you need to grow your business.
It can help publishers and developers grow their business by driving advertiser value and involving people through valuable user experiences.
---
Designed with keeping developers in mind, AdMob assists you to earn more app proceeds, deliver excellent user experience, and prosecutable surface acumen with the automated tools.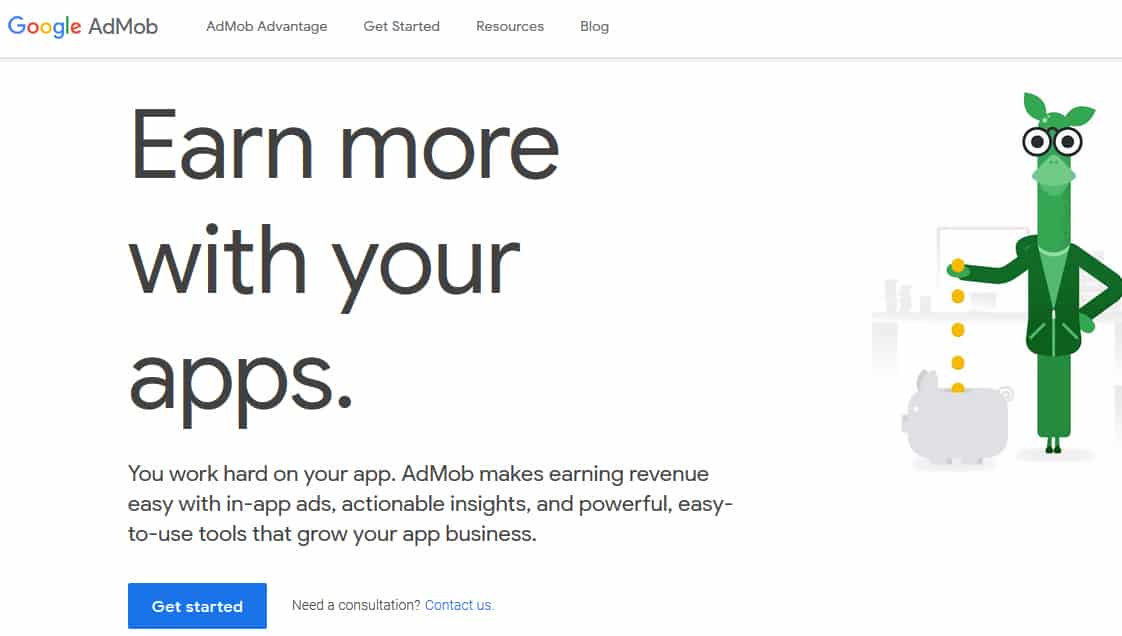 All the ad formats integrate with your app -native, banner, interstitial, and rewarded ads. You also get free, unlimited analytics with Google Analytics for Firebase.
Besides, you can review your ads in one place, and control the kind of ads shown on your app. The facts proving the success of AdMob are that 81% of Android top 1000 use AdMob, 97% of AdAge advertisers buy ads on AdMob, 1 million-plus ad use AdMob, and 1 million Google advertisers are on AdMob. AdMob covers all your ad aspects irrespective of your location, size, and category.
---
STARTAPP is a reliable mobile media and data company that utilizes first-party information and perceptive to intensify the mobile experience for mobile publishers, advertisers, and consumers.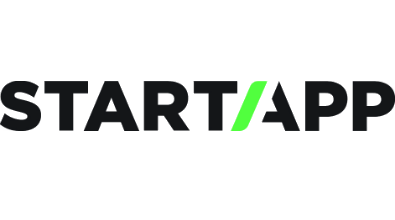 With their data-driven solutions, the users of this app are capable of making abreast business decisions on time, attain worldwide mobile masses, and optimize current media and data strategies.
For publishers, they work on ad formats like Interstitial ads, payable ads, video ads, 360 ads, VR ads, splash, and MREC banner. Over 400,000 apps have already incorporated with their lightweight, easy to reckon advertising SDK.
They also help advertisers, running all kinds of businesses, by targeting the right user on the right device at the right time by linking one of the world's most significant 1st party mobile data goes with StartApp's stable global network of publishers.
---
Smaato is an innovative advertising platform for mobile publishers and app developers. It has a reach of more than one billion monthly mobile users and has served 90,000 mobile publishers and app developers.

Smaato is determined to monetize mobile apps and connect advertisers to in-app ad inventory. The Smaato Publisher Platform (SPX) offers an autonomous publisher ad server, an RTB ad exchange, ad network intervention, private outlet options, and the capability to bring publisher-owned ad network connections.
Its monetization platform has everything you want to advance app incomes. You can handle and optimize your mobile campaigns with the Smaato Demand Platform (SDX) — a feature-rich mobile advertising platform with progressive traffic target optimization for advertisers and demand associates.
---
Leadbolt is Australia's fast-developing companies and the world's leading mobile advertising and user acquiring platform. Their expansive network of 65000+ apps will assist you in either launching your app or developing your database.

You can have direct access to the chart-topping app developers, providers, studios, and end-users across the platform.
With customers in over 165 countries, Leadbolt provides over 10 billion ads per month to its users. Leadbolt head office is presently situated in Sydney and rapidly expanding worldwide.
You can choose high performing mobile ads from two distinct platforms self-serve CPI bidding or fully managed campaign services. Select from mobile payable ads, video ads, and native ad formats to engage and convert potential audiences.
---
ExoClick is another leading brand when it comes to advertising the right content to the right audiences with the correct ad format.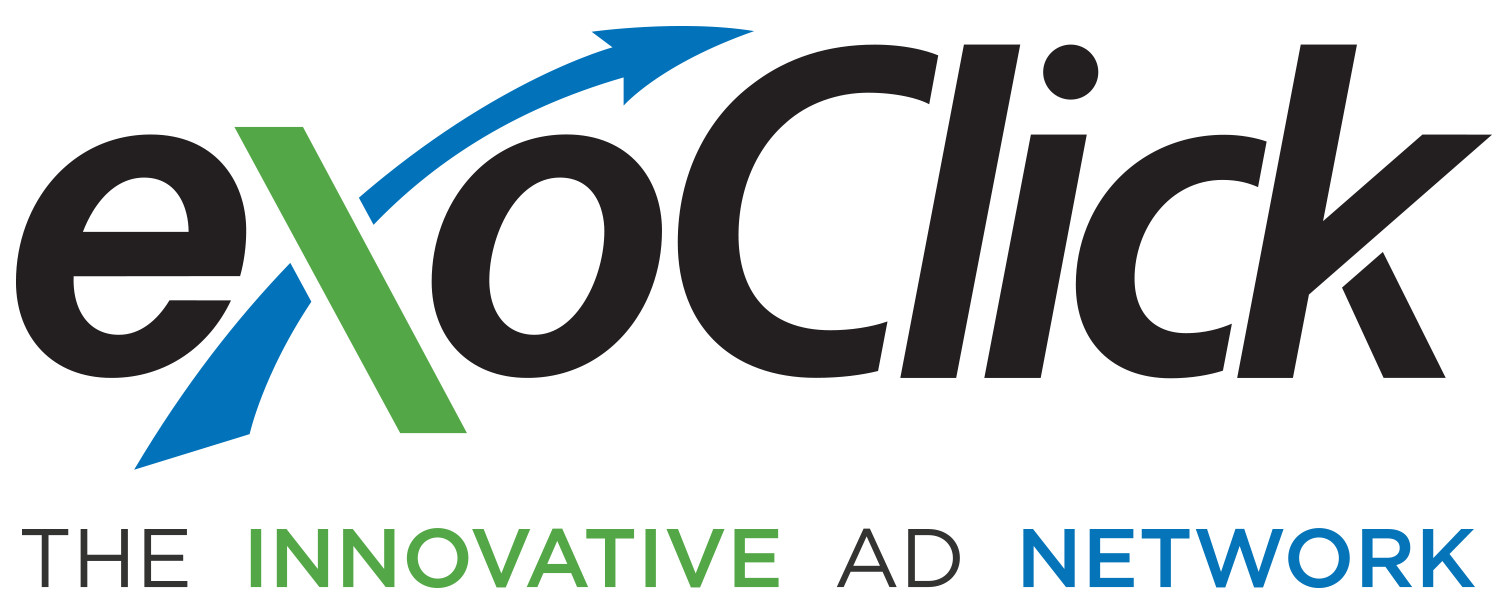 It covers wide-ranging ad formats like push notification, email clicks, in-stream video, video slider, in-video, and video banners, pop-unders, mobile 300*250 interstitial, native interstitial, native exit, native recommendation, display banners, sticky banner, large footer, instant message, and direct links.
The publishers get worldwide coverage, on-time payments, 24/7 support, exclusive SaaS technology, real-time stats, fluid player, Adblock solution, and referral program with 5% commission for lifetime.
While advertisers are served with over 7 billion daily impressions, extreme traffic targeting, conversions tracking, real-time bidding, cost control approach, and automation tools.
---
InMobi was conceptualized and born in 2007 to achieve the extraordinary mobile approach. It is an Indian provider of enterprise platforms for marketers worldwide.
The platform empowers consumers to find new products and services by offering contextual, applicable, and curated recommendations on mobile apps and devices.
Its unique product Pulse helps you in discovering the needs of your consumers and deliver them ads accordingly. DSP is the world's in-app performance advertising programmatic buying platform that assures ROI and complete transparency.
InMobi Audiences traps the power of incomparable, always-on sections to engross and trigger your best customers. Its Echange maximizes ROI for your mobile marketing campaigns by reaching premium international audiences with influential creatives.
---
🌟 Interstitial Ad Networks FAQ
What is Interstitial ad network?
It is a full-screen ad that typically displayed at natural transition points. This ad can be shown in between activities or during the pause.
Are interstitial ads effective?
Yes, it is the most effective ad formats, but at the same time, it becomes very crucial to use them properly. Improper use may cause real interstitials like retention rate, decreasing engagement, etc. 
What is interstitial marketing?
It is the form of interruption marketing that appeals to advertisers who want broadcast medium to be effective. In interstitial marketing, high response rates mean higher CPM rates.
What are the benefits of using interstitial ads?
If you use interstitial ads, then it provides strong revenue returns to you as it has higher CPMs than banner ads. As we all know, interstitial videos are very dynamic, so they offer a more engaging ad experience to the user.
---
Conclusion: 11 Best Interstitial Ad Networks Updated 2023
All the above ad networks offer interstitial ad formats to their publishers and advertisers. You can highly consider these 11 best Interstitial ad networks if you are planning to maximize your audiences and revenue therein.
Interstitial ads are proven to have additional benefits as compared to other ad formats like banners and pop-ups.
They have a better visual impact on the mind of viewers due to their rich media, images text, and video content, helping advertisers capture user's attention quickly. Interstitial ads cover full-screen of any device hence leaving no chance of getting neglected in the first place.
If you are looking for recommendations, we would suggest going with Media.net, Facebook Audience Network, or Adsterra. They have experienced players in the market, offering high conversion rates.
If you have tried any other ad network that has delivered incredible results, then do tell us in the comments section below.😉
Affiliate Disclosure: This post may contain some affiliate links, which means we may receive a commission if you purchase something that we recommend at no additional cost for you (none whatsoever!)