Looking for the perfect tool that analyzes how well your resume is tailored for the job and how well you can optimize your resume for a better job? Today, in this article, we have featured Jobscan review updated for 2023 along with a 50% OFF Jobscan Discount Coupon.
Read Jobscan Review at last to get detailed insights about this platform.
Detailed Jobscan Review | Boost Your Interview Chances
Jobscan was invented because of the frustration a job seeker goes through when he chases a well-suited job for himself to rescue him ending up that dissatisfaction of inability to land the same, although possessing all the necessary qualifications it requires. Most of the recruiters use powerful ATS portals while hiring new employees, which classifies and filters resumes using keyword-based algorithms to filter best-suited applications concerning the vacancies.
ATS stands for Applicant Tracking System, which is used by employers to analyze and scan all the applications and CVs to arrange them in an array with most suitable candidates upward with less suitable downwards and rank them respectively by the settled criteria and boundaries set by the employers.
Realizing all these, there needed a deliberate change for every applied resume to achieve this ideal result, Jobscan was created to prepare a more automated procedure to mechanize this process with ease and to construct a more suitably perfect resume that gets landed beyond the Applicant Tracking Systems within no time.
Jobscan helps to step up resumes and other job-related profiles by improving it regarding specific job criteria to get hired by a genuine recruiter. By diminishing the difficulties related to tracking systems, Jobscan provides work seekers with more independence by offering more interviews and open opportunities for work than in past decades.
For whom it is helpful?
It is helpful for every person in need of employment and seeking to land his desired job. Although nothing is better than Jobscan for people in urgent need of a job, expertise personnel in some technical streams, etc. Jobscan optimizes all the technical keywords needed for some particular industries, employees who want to work from home as there is the gigantic size of vacancies presently to which aspirants are no any less than that for this role. Jobscan helps rank the resumes upward to get scheduled and get interviewed, resulting in selection for the ultimate desired job.
How Jobscan Works? | Jobscan Reviews
Jobscan depends on two things,
Your resume
A complete description of the job you want with its URL(optional)
If even one information among both has been missing or contains less information than required, it will not grab you the ideal results you ought.
You simply have to either paste the content of your resume in the section present on Jobscan's website or can also upload resume file which is the better option because Applicant Tracking Systems also uses the same files while scanning them and likewise have to put the complete description of desired job position you want to apply for which Jobscan later on scans and analyses to get for you the results been sought.
The post you put all the required information to run the analysis, there appears a certain score resultingly, which refers to a match rate between the resume and descriptive job. This score is based on many aspects and algorithms calculated by Jobscan and evaluates the level of optimization your resume possesses. It recognizes if the resume you generated is really useful and is up to the mark concluding reach to the employers.
I would advise you not to even look at the resume scoring system that you see on the website. It does nothing more than offering a very general idea of what your resume looks like without actually providing any concrete or accurate details.
The delicate and hard skill comparisons do precisely what it seems like to compare the abilities for the set of responsibilities referenced on a resume. Keyword comparison examines one-word terms found in description to the ones utilized on the resume.
ATS considers recurrence a factor that the more often a keyword or skill appears, the more significant match rate is reflected.
Jobscan lays much more emphasis on hard skills than it does on soft skills and single-word keywords. You'll get the best outcomes by spending most of your exertion on hard skills in your resume. Jobscan permits you to erase the report's skills by tapping on the dim "X" present next to skills. This is convenient when a skill gets misrepresented on Jobscan or doesn't apply to your industry. The post you remove skills, you can refresh the scan again. This element causes you to alter your resume optimizing the experience.
Although the top of the page is greyed out, our Premium ID has determined that the published title matches the previous roles listed in your resume.
Suppose the job listing requires a particular qualification, such as a diploma or other training. In that case, Jobscan will review the applicant's CV through the eyes of an ATS to see if they meet those qualifications.
If a job description criteria set up a degree, diploma, or other certified training then, Jobscan will survey his CV through the eyes of an ATS to decide whether the person in question will meet all requirements for the base capabilities to end up grabbing the job or not.
The business will, at that point, be verified whether ATS programming utilized by the organization. The off chance that Jobscan has a history with the employer will utilize his insight into this algorithmic ATS to expand the exact focus given to the activity list.
Type of File | Make your resume stand out and get noticed!!
Microsoft Word document reports are the best group file format for a CV. As a result of all intents and purposes, ATSs favors word documents. A few numbers of users manage and prefer PDF file records as well (Based upon how they were made)
Length Of File Name: Keep your file name pretty general. If you want to use any special character, limit it to either an underscore or hyphen.
Recruiter Finding: This part centers mainly on your CV. Analyzing best practices depending on Employee Reaction Feedback, This segment is about the individual analyzing your resume, and not for the ATS.
Number of Words: Nobody jumps at the chance to read ad re-read lengthy resumes completely. Individuals, HR chiefs need to discover the data they need as fast as possible because this is expected. Some portion of the crafted CV is to be as short. As conceivable as possible without giving up significant data except for the resumes of Scientists, Executives and some professionals as their CVs need to be more complete. This area shows an overall warning when the quantity of words surpasses the number that is probably going to be effortlessly accepted by an individual going through your resume.
Length of Sentence: Individuals are less tired and take interest more when the sentences are short. This is particularly significant while scanning for a resume. Jobscan cautions users on the off chance that they find too long petitions. As per them, there are more than 30 words. This doesn't influence or affects your score, and a sentence should be, once in a while, be marginally more and can get slightly longer. But Jobscan prescribes auditing the sentences you survey to check whether they can be improved or abbreviated.
Words to Avoid: This is the most liked element by Jobscan users. The vast majority add negative words, platitudes or clichés to their resumes and profiles without acknowledging it. The previews promptly alert the users to beautification or of disappointments. Negative words or expressions can change the perspective of the analyzer and sometimes without even their awareness.
Industry Breadth: This is one among handful zones where enrollment and recruiting specialists center around, with the set of job responsibilities. Search equivalent keywords of the keywords recognized by the product software. Most likely, a human analyzer deciphers them as complete in spheres he has just pointed as significant.
Web Presence and Brand: This would confirm that you have entered a URL attached to the right curriculum, allowing the reader to learn more about you. It can be a LinkedIn profile for a business owner or a website with portfolio items. Be sure to include your contact information in the resume or CV you're using, even if it is just a link to your LinkedIn profile.
Jobscan's Qualitative Results: At large, Jobscan has dazzled the world with its capacity to assess training programs from acknowledgment programming and enrollment specialists' viewpoints. The main figure is a percentage rate named match rate. This considers as a mixture of components, produces an effectively digestible score, and gets you to note your improvement in optimization.
Jobscan Help: Jobscan has won five stars ratings and grants for assets and help. Practically all headers contain data about devices or a connecting link for additional data. Also, this assistance is generally given in a lightbox, so you don't need to wander from what you are going after to work on.
Jobscan Pricing Plans – Jobscan Coupon Codes 2023
When you've joined, you'll have the option to browse three distinctive enrollment levels. The primary alternative is free and offers to continue match rate counts, expertise comparison, and keyword correlations consistently every month.
The secondary choice is free for a month and $89.95 for a quarter of a year after that. Since the main month is free, it works for four months for $89.95 all out ($22.48/month) and comes with a 14-day free trial. On the off chance that you drop within the free month, you won't be charged at all.
The third alternative offers equal advantages from the second choice, however at the cost of $49.95 every month. This is an incredible alternative in case you're just hoping to utilize the administration on a month-to-month premise, or don't think you'll be seeking a job for more than two months all out.
Regardless of what enrollment choice you pick, Jobscan offers 10 free scans for each companion you invite to join Jobscan (up to 10 companions or 100 outputs). The free level gets you 5 examinations every month. It does not mean 5 employments, but you can have to run the resume multiple times. Every time you alter or edit the resume, it will be remembered in calculating the month-to-month correspondence rate.
Jobscan Free Trail
As mentioned earlier, as a limited-time offer to new users, Jobscan also offers a 14-day free trial of Jobscan that conveys access to almost all of the premium features. There are a couple of things to consider before you go for this trial. Full LinkedIn optimization is not included in the trial but will become available after it has ended. It is understandable why they would do this because otherwise, people could use the free trial to give their LinkedIn account a make-over and then cancel, which is not a good idea! The second thing to be aware of is that the free trial is only available as a part of the three monthly billing options.
Many people sign up for free trials of all sorts of things to get what they can and then cancel before the trial period expires. Businesses have a duty to protect themselves from malicious software. As long as you're paying attention and remember to cancel before the trial period ends if you want to, there shouldn't be any issues.
Jobscan Customer Service
Jobscan is robust and provides just about all the support that you'll need in a variety of different ways. You can reach out to customer support by phone, email or live chat, and if that doesn't work, then the FAQs and tutorials will answer any questions you might have. If you have additional questions about the product, they offer email support but no phone or chat support. If you're looking for a more personalized experience and feel like you require individual assistance to use this tool, it may not be the right product for you.
Who should use Jobscan?
Jobscan is a revolutionary new tool that can be used to help with the job search process. It's specifically designed to help anyone who is looking for the perfect job. Still, it's also ideal for specific situations, such as when your resume needs a little spruce up or if you need help finding a well-paying position in your field.
Jobscan is a premium job-research tool that offers a variety of features to help you find the perfect role. In order to take advantage of this valuable resource, it's essential to be committed and serious about your job search. Otherwise, you will find yourself wasting money.
Following is the list of people who can benefit from this tool:
People who are serious job seekers know the type of jobs and industry in which they want to work.
People who have been out of work for a long time want to restart their carrier and update their skills.
People who are thinking about a carrier change want to make sure their resume is up to date and contains correct keywords. 
People who want to make sure they're applying for the right jobs
Peculiar Advantages of Jobscan
Move beyond Resume Robots.
Match an occupation in seconds.
Most organizations utilize various ATS for CV screening.
Saved descriptions of jobs and resumes.
Your job search details.
Top FAQ on Jobscan Review
What is Jobscan?
Jobscan is a legit web service provider that help frustrated job seekers to get the right job quickly as one can easily use AI to analyze other LinkedIn profile or resume.
What is an ATS compliant resume?
ATS stands for an applicant tracking system that helps employers scan and rank the job application according to the different parameters, which is generally set by employers.
Does ATS scan cover letters?
Few ATS search for keywords that are present in the cover letter. ATS can scan a cover letter if an application is asking for it.
What are Jobscan best coupons?
If you are looking for the latest Jobscan coupons and deals, check the above mentioned valid Jobscan discount coupons that allow you to save 50% OFF.
Is Jobscan really helpful?
Jobscan is an excellent tool for anyone looking for a quick response from hiring managers as it provides instant feedback about how to enhance their resume and LinkedIn profile to increase their likelihood of receiving an interview.
Can you beat the ATS system?
Well, it is easy to beat the ATS system by following a few steps:
Step 1: Optimize your resume by using the right keywords
Step 2: You have to analyze the formatting samples
Step 3: Take a look at the surveys conducted by the job portals seriously.
Is Jobscan free?
It is somewhat free where the free level has only 5 jobs/month. So eventually, you don't have to do 5 jobs, but you can run your resume five times. Jobscan's premium version does offer a free trial for 30 days which is available once every three months for $89.95, which is actually less than $30/month.
How can you cancel Jobscan?
To cancel Jobscan, you need to log into your account on Jobscan.com. Then go to your profile or resume and change what needs to be changed. You can also delete the resume or profile at any time by requesting a permanent removal of your information from [email protected].
Is Jobscan legit?
Jobscan is the best way to find your dream job. They have a resume builder that will help you write a good resume and create cover letters for any job position or industry. Jobscan is an excellent service, and it's easy to find positive feedback from users. Reviews on Sitejabber are primarily positive, with one user saying that when he started to use the tool, he got twice as many callbacks from job applications.
How much does Jobscan cost?
Jobscan offers a variety of payment options to suit different needs. You may choose to use the free service with limited features, a 3-month plan for $89.95 or pay monthly for $49.95.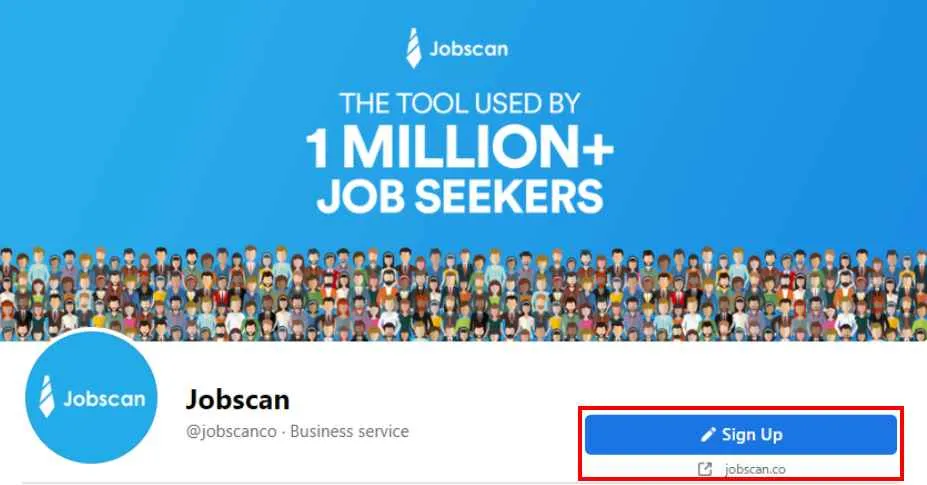 Conclusion: Jobscan Review 2023 with Jobscan Discount Coupon | Is Jobscan worth it?
Jobscan doubles the speed of the composting process or altering the curriculum Vitae. You can triple your chances of getting interviewed with Jobscan! Yes, you can, if you remember, writing a resume is a balancing art between composing for software and a reader.
Jobscan is recommended to every job seeker who wants and chooses to work as it removes the uncertainty in keyword optimization and helps you grab your desired work sooner.🏅
Jobscan Review – Optimize your resume to get more interview calls!!
Jobs aren't as easy to get as they used to be, so it's important to make sure you're getting noticed. That's where Jobscan comes in. Resumes that stand out can get you interviews. Jobscan makes sure your resume not only highlights the experience and skills recruiters want to see but also guides you to perfect your resume so that it gets noticed by interviewers. Improve your chances of getting interviews by making sure your resume is optimized for any company. With Jobscan, you'll get the job you want faster.
Positive
Job matching in two seconds.
Companies use various ATS for resume screening.
Saved resume descriptions and versions.
Good tool for people who want to restart their carrier.
Negatives
Only 3-4 tips per ATS.
The ATS algorithm is used to calculate your match rate. 
Jobscan – Boost Your Interview Chances
Get started with Jobscan for free and optimize your resume for any kind of job.
Also read: