When asked in a Q&A what the two most important factors for Google rankings were, Andrey Lipattsev (Search Quality Senior Strategist at Google) responded, "I can tell you what they are. It is content. And it's links pointing to your site."
High-quality backlinks are clearly one of the most important tools in your SEO toolbelt, but cultivating them can be a painstaking and difficult process, often requiring immense effort and expense on the part of Content Marketers for very little payoff.
The traditional options for Content Marketers have been outsourcing to SEO agencies at the risk of incurring high costs or undertaking the complicated process themselves at the expense of their own precious time.
Here were with Lin-able Review, It enables ethical content marketers to get relevant and diverse backlinks and helps content writers to earn more by their professional writing. Link-Able is beneficial for content marketers as well as blog authors. Lets check it in brief:
Link-able Company Overview: Connecting Content Marketers and Content Authors
Launched in November 2018 by Jay Douglas, Link-able is a free-to-use, powerful platform that aims to streamline this link building process for Content Marketers while providing exceptional Content Authors the opportunity to increase their own revenue.
With its rigorous vetting processes for both Content Marketers and Content Authors, Link-able ensures only the highest quality backlinks crafted by talented and influential writers from reputable sites around the web.
This mutually beneficial community makes the job of the Content Marketer much simpler and more efficient than the utilization of traditional methods.
Product Overview: How Does Link-able Work?
Link-able takes the complicated legwork out of the link building process by providing a centralized and streamlined platform for Content Marketers (website/blog owners, SEO professionals, etc.) from highly "link-able" sites with quality content to connect directly with Content Authors (web content creators such as journalists, influencers, freelancers, etc.) who can relevantly link that content.

With this approach, Content Authors reach out to you instead of the other way around. This reverses the traditional process for Content Marketers—no more tedious outreach and frustrating searches for websites and blogs to host links for you via guest blogging, editorials, and other traditional methods.
Watch this short video intro to understand Link-able
Link-able serves as a kind of search engine for Content Authors in need of content to reference in their work.
If you are a Content Marketer looking to build high-quality backlinks for a page of your site, you simply apply to join Link-able and, once your application is approved, you can begin posting projects anonymously. You will then submit a brief description of the page you wish to backlink, and Content Authors searching for material related to your topic will be able to apply to build links for your page in their content at an agreed-upon price.
Each Content Author will specify a fee (determined by Link-able) for their work in their application, which is always subject to your approval. You, as the Content Marketer, then have full control over which applications you approve and which links are built.
This mutually beneficial arrangement allows Content Marketers to be discovered by talented Content Authors while helping Authors increase the revenue they can earn from their work without sacrificing quality for quantity.
---
Link-able key features and benefits for Content Marketers
Link-able's goal is clear: to foster both high-quality content and backlinks across the web. Link-able connects you with Content Authors who utilize only white hat techniques to build links on your behalf. Content Authors are prohibited from paying publishers for links, and all links are manually reviewed by Link-able to ensure that they are relevant and ethically implemented.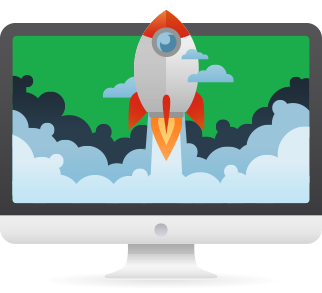 Content Marketers can even choose to have Content Authors implement nofollow attribute sets for links if they so prefer. Link-able does not participate in any "link building schemes" or utilize "private blog networks." Content Authors who use black hat techniques will be banned from Link-able.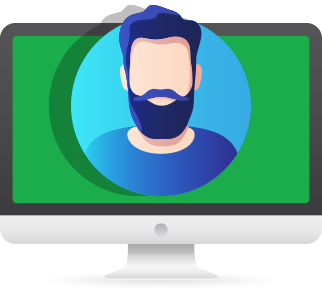 All transactions on Link-able's platform are safe and anonymous, and all payments to Content Authors remain in escrow until the project is complete, so you will never find yourself paying for a product you don't receive.
Link-able creates an ideal environment for both Content Marketers and Content Authors by rigorously vetting all applicants on their platform, ensuring the best experience and product for all parties. Only experienced and talented Content Authors are accepted, so you can be confident in the quality of the product you'll receive.
Content Authors can also rely on high quality, verified websites to reference in their content. Adult and Gambling sites, as well as sites that are spammy or excessively promotional, are prohibited from participating in Link-able's platform.
High Quality Links Guaranteed
Because Link-able takes the quality of its backlinks very seriously, all links are manually reviewed and required to meet Link-able's standards prior to approval.

If a link falls short of Link-able's rigorous review, you will be refunded the full amount of the project.
In order to ensure that you receive the highest value from your investment in a link via their platform, Link-able guarantees that a Content Author's work containing your link will remain published for one year, or they will provide a credit for a replacement link of similar value.
Link-able is simple and easy to use, and there's no charge to sign up Link-able's services. Content Marketers will pay Content Authors the amount agreed upon between them for each project. Link-able determines the prices Content Authors can charge, and takes a cut of the Content Author's fee in order to maintain the platform and ensure high performance.
---
Why Choose Link-able?
For far too long, Content Marketers have had only limited and onerous options at their disposal for developing a rich backlink catalog. This has meant a great expense of time and/or money, and very little assurance that they will receive commensurate value from their investment.
Link-able takes the traditional approach of Content Marketers expending great effort seeking out guest blogging and editorial opportunities and turns it on its head, instead of providing a platform for the links to come to you.
It's as simple as entering your project in Link-able's search engine and waiting for the Content Author applications to roll in. Over time, Content Marketers can acquire very relevant and diverse backlinks and boost their organic traffic along the way.
Link-able gives Content Marketers a significant edge over their competitors with regards to link-building because it focuses on quality. It can even provide smaller websites boasting excellent content with the opportunity to rank higher than large sites with million-dollar budgets.
---
How to Get Started with Link-able
Here are simple steps to sign-up on Link-able for getting quality backlinks or earn money from content marketing.
Content Marketers:
If you are a Content Marketer looking to get started with Link-able, sign-up is free and simple!
• Head over to Link-able and apply to join
• The process is simple and will only require you to enter your name, email, website, and your purpose in joining Link-able (build backlinks to content, build brand awareness, promote product/service, generate direct referral traffic)
• Link-able will verify your website and confirm that you meet their standards as a Content Marketer—they look for websites with high quality, "link-able" content.
---
Content Authors:
The application process is similarly simple for Content Authors and, as always, free to use!
• Head over to Link-able and apply to join
• You will be required to enter your name and email and select your topics of specialization
• In order for Link-able to vet your experience and writing, they require three writing samples and a cover letter explaining why you are a good fit for the platform
• Link-able will carefully review your application in order to verify that you meet their standards as a Content Author—they are looking for skilled and experienced web content writers
---
Conclusion: Link-able is a Must for Content Marketers
Because backlinks are essential to search engine optimization, Link-able is a no-brainer for Content Marketers. With Link-able, you can officially say goodbye to cumbersome outreach and chasing down opportunities to create backlinks, while optimizing your content and boosting your organic traffic in an innovative and efficient way.
You can rest assured knowing that Link-able has done all the legwork to ensure that you have access to skilled and talented Content Authors who will create relevant and high-value links for your pages.
A service like Link-able is especially useful for smaller websites and blogs with high-quality content, as it greatly reduces the number of resources—both time and money—that will need to be dedicated to this key aspect of optimization.
Sign up for Link-able today and let the links roll in. 🤞