AdSterra is the most profitable alternative to Google AdSense for users who want to monetize their traffic. Established in 2013, it is one of the most senior networks in the industry, and its top spot in the industry is a constant in its long history.
Having worked with them over the past four years today, I would like to help you generate similar or even more revenue than I have in my association with them.
Over 30,000 of the top advertisers and publishers worldwide are trusted worldwide for mobile and web advertising solutions. The network offers its services on both a CPM and CPA model.
A headline like making $5,000 a week is mostly clickbait, but we never engage in such activities, so when we say that you can generate this much income, it's because it is the minimum amount of money that one can generate with some hard work. In this article, we will show you ✅How to Make Money with Adsterra & Facebook in 2021?
It should be noted that here we are talking about using Facebook traffic and Adsterra to create this revenue stream. Facebook traffic can be found and monetized near-instantly without perfecting your SEO skills and waiting for your blog to rank.
Read our detailed case study and guide, which contains secrets only the top publishers know to create a nice constant income source for yourself using AdSterra.
---
Proof of Income
Before we explain how you can earn the stated amount of money, let me silence the skeptical people of the headline by providing all the related proofs of how I generated over $5600 every week on Adsterra.
Watch Proof Video 1:
Watch Proof Video 2:
Watch Proof Video 3:
https://drive.google.com/file/d/1OvpfULEt7JXYwJOiWbGavNh1F80oKGCF/view
Also attaching a screenshot from 2020 from the Adsterra dashboard displaying returns.
---
How to make $5000+/week on Adsterra?
(As mentioned earlier, this is a guide to using Adsterra along with Facebook traffic to generate income.)
Firstly, you have to sign up with Adsterra. To become a member, you can click on the referral link given below;
After you complete the registration process, head to the Direct Link Menu. You can input https://beta.publishers.adsterra.com/direct-links in your Adsterra dashboard to get a direct link code.
The code contains advertisements, so you will have to disable your ad blocker, if any.
Input details about your website or link-sharing page.
If you want to use a website, you can go to Namecheap.com and purchase a domain for $2. Your website will be hosted for free in the first month. Click on the link given below to head directly to Namecheap WordPress https://www.namecheap.com/wordpress/.
You will see a full list of domains, as shown below. If you have a particular preference, you can check if it is available at https://www.namecheap.com/domains/full-tld-list/.

Creating a high-converting landing page is no longer something that requires a developer or web designer anymore. Required files are automatically installed in the system, and you can start working right away.
Although Namecheap is a platform that requires no technical background, you can use even more basic sites like Google Sites to create your landing page builders. Other alternatives like tap.bio, linktr.ee, and many.link can be used but are certainly not ideal.
Also read: Adsterra Review: Is it the Best Digital Advertising Network??
---
How to create a landing page?
If you're confused about creating a landing page, I advise that you use Google Sites as it is easy to use, and you can create multiple landing pages from your single Gmail account. '
Step 1: Go to GoogleSite and enter your Gmail address.
Step 2: Click + Icon on a blank page
Step 3: Use the remove icon option to remove the part beside your title and edit your title according to your preferences.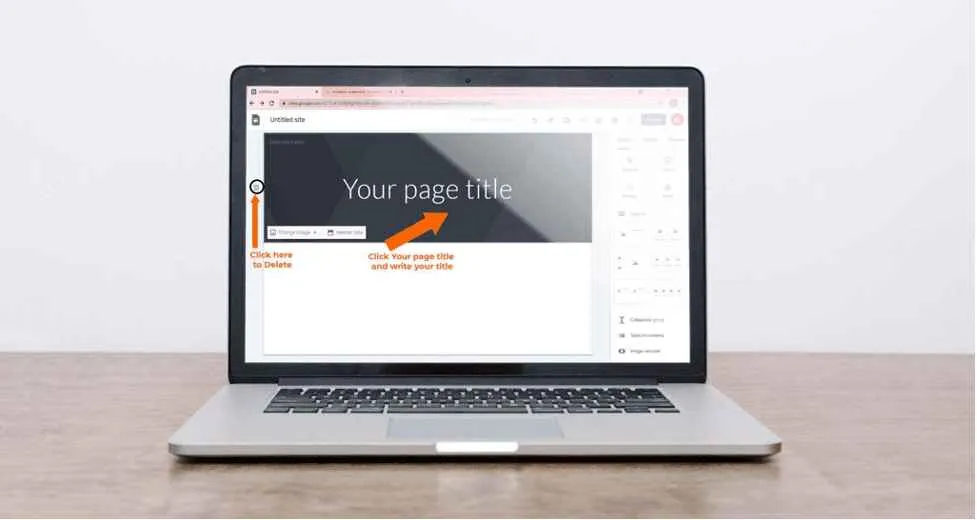 Step 4: After you remove that, ensure that you're seeing this screen.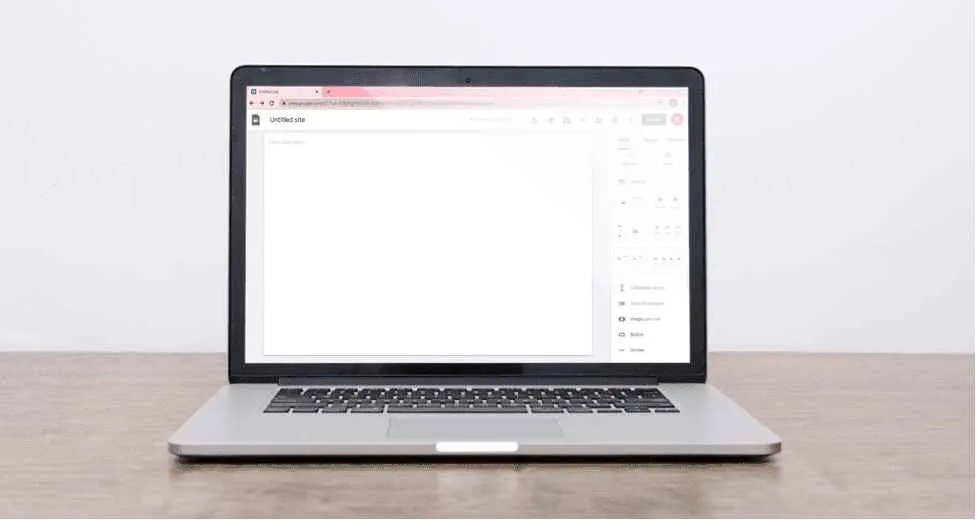 Step 5: Drag these two layouts of images to the main design.
Step 6: You will be on this screen. After reaching this screen, follow the next step.
Step 7: Upload images and other marketing materials which you want on your landing page from your device to your webpage.
Step 8: Click the Icon and add your Adsterra Direct link. You can get this link by clicking on the Adsterra Account in the options bar on their website.
Step 9: Add your direct link to all concerned images and hit apply.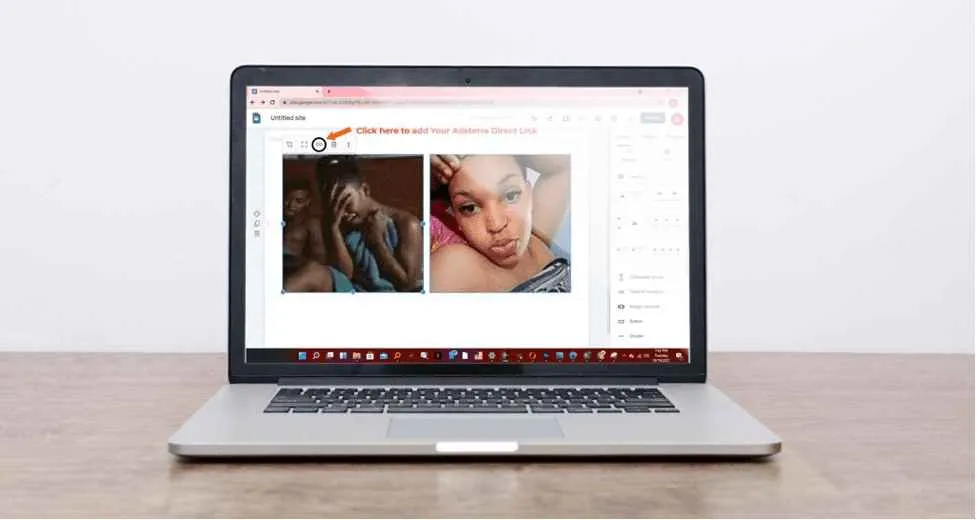 Step 10: Click the blue Submit button and input your unique name in the site address tab to publish your work.
Your landing page is now ready to receive customers generated by your Facebook campaign.
---
How to use Facebook Ads Manager to make money?
First of all, we request that you ensure you do not go against any of Facebook's policies at any point while working on your campaign.
Facebook has the option to suppress or directly reject your campaigns if you do not comply with their guidelines. Additionally, you may also lose access to your Facebook account.
Essentially, you are trying to get traffic on your landing page by running a Facebook ad campaign. You will require several Facebook business accounts to use this method of making money. If you know how to do that, then you can skip the next section.
---
How to create and publish a Facebook Ads campaign?
The first step is creating a Facebook page linked to your original account and giving it a suitable name.
Next, click on "Create Button" and choose Ad or go directly to the Facebook Ads manager page by clicking facebook.com/adsmanager.
You may receive a message that "you're restricted from advertising. You can't run ads or manage ad accounts." A variety of factors might be behind the message, most of whom are concerning the age of your account.
When you enter the Ad Manager section, click on Create Ad campaign. Click on "Traffic" to generate some traffic on your landing page.
Ensure that your advertising budget is limited to not more than $50 a campaign. I've often observed the more you spend on Facebook, the fewer clicks you get.
Scroll down and fill in all your campaign details. A helpful tip is that campaigns in South Africa get the most CPMs.
Choose your targeted country (the preferred country is South Africa, as mentioned earlier). Age (preferred 18-50), gender, and other details.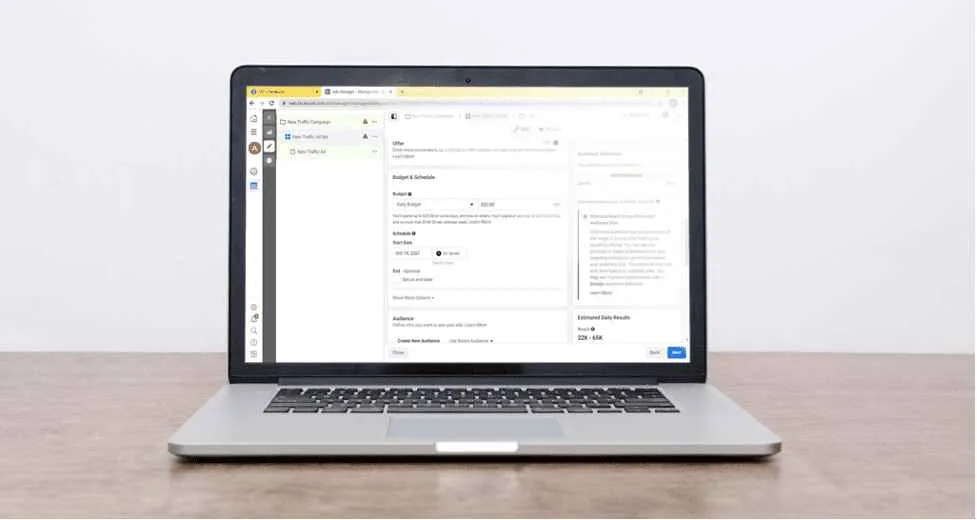 Go to behaviors. In the mobile device user section, choose 3G and 4G in the Network Connection tab.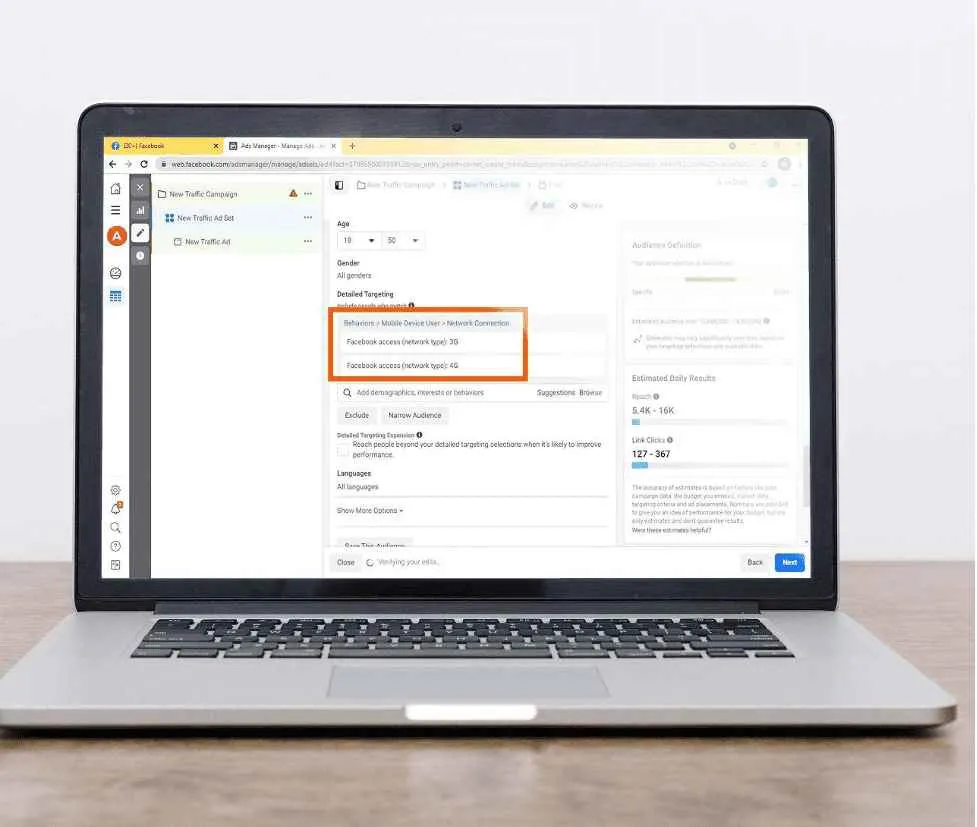 Ensure that you are targeting the users you want to capitalize on. Using picture images and a play button, mild sexual content, and beautiful girls will get you more clicks.
Even though you may get more clicks, the probability that you will get banned by Facebook is higher. A certain amount of luck factor is indeed present here.
Add your landing page (with the ad codes) and an attractive caption for your images to ensure you grab the attention of all the people who see them.
Fill in your billing method and add your payment card, and your Facebook Ad campaign will go live.
---
How does your Facebook Ad Campaign make money?
The goal of your entire Facebook campaign is to get users to go to your landing page. Of course, someone who liked your Facebook page may not click on your direct link and get you that conversion on many occasions. A conversion rate of anywhere between 75% to 85% should be your aim if you're very ambitious.
If you are not satisfied with your conversion rate, change the player's buttons, pictures, alter their positions, size, make them flash, and many other options that you think will get you more conversions. After some trial and error, you will find your winning formula.
Talking to your Adsterra manager and using high-performing ads in your direct link are easy ways to get higher CPM and higher income.
---
🌟 Adsterra Affiliate Network FAQ
🙄What is Adsterra?
Adsterra is the global advertising network that helps advertisers to grow their ROI. On the other hand, it helps publisher to maximize their eCPM.
🔎What kind of traffic does Adsterra support?
Alterra allows any kind of traffic. As a publisher, one can monetize any type of traffic by using Adsterra. But Adsterra does not allow illegal traffic hacking or cracking sites.
💲What payment methods does Adsterra support?
Currently, Adsterra supports Webmoney, Paxum, USDT (tether), Bitcoin, PayPal, Bank wire transfer.
🔥What is the minimum payout of Adsterra?
The minimum payouts of Adsterra are very low for Webmoney and Paxum that is $5 only. The great thing about Adsterra is that it supports various payment options, and you will get paid every two weeks.
😎Is Adsterra better than AdSense?
Adsterra is a fast, reliable, and secure ad network that any publisher can use to monetize any traffic. If you are getting the US or European traffic, then Adsterra is a great choice as it provides high payments compared to AdSense.
---
Bottom Lines: Making money with Adsterra via Facebook Ads
The founders of Adsterra are people who have completed over 20 years in the industry now. Based on creating value by linking the emerging and top professionals on the advertiser and publisher side to benefit from each other like many other networks, their partner-first approach has helped them create and work with the biggest names in both industries.
We mention all of this to remind you that AdSterra is a leading network that will do all to help you achieve your revenue goals.
As long as you stick to the steps laid down here and the advice of Adsterra's leading team of experts, you will always be in a cycle of setting new goals and achieving them.
Users have generated over $30,000/month using the network without any prior experience in this industry, so there is no limit to what you achieve here.
Providing minimum daily traffic of 1000, concurrent campaigns on 1-2 Facebook accounts, and other proven strategies can help any of you become the next big name in the industry.
Of course, the hard work element is there, but after a point, the amount of work you have to put in keeps getting smaller, and your income keeps growing. Reaching that point is what the hustle's all about, isn't it?