Are you serious about making money online? Are you also tired of doing the monotonous data entry jobs by sitting at home? Are you searching for some creative as well as novel ways to earn quick cash? Then, my friends, you have come to the right place as this post will enlighten you with the best 21 ways to make money online in 2023.
Making money online is not that challenging as most of the non-techy guys think; no doubt, you must have a creative mindset, though. And you won't even believe that many young minds like us are taking it as full-time money earning practice, leaving 9 to 5 mind-numbing jobs. You are your own boss, and there is no limit to your earnings.
Well, the notion seems to be mind-blowing, and everyone can pursue it with resourcefulness. If you look at the stats, in the past few years, you will find many young chaps who have totally changed their lifestyle and prominence by putting in little hard work in online money making.
The journey is full of ups and downs, but still many enjoy it as they pick up the ideal niche or field to earn money. The right path chosen as per your interest can work wonders for the online money makers. The only thing you have to keep in mind is the field's legal aspect. So, let's get rolling and discover the top 21 ways to make money online legally in 2023.
---
21 Ways to Make Money Online Legally from Home in 2023
Let's elaborate on the ways:
Blogging
Starting your own blog is a widespread practice but still, a popular way to start making money online legally. A blog can be on any niches or vertical and can be extended in numerous ways. It is also easy as you can express your views and share knowledge about your favorite topic. In the beginning, you can choose from the WordPress platform to create your blog as it is free and user-friendly.
Keep posting great content on the blog and update it when required. Share the blog posts on your social media channels or take the help of a tool to increase traffic on your blog. You can also raise constant income by posting ads via Google AdSense.
Bloggers can use blogging as a source of earning passive income, meaning without updating your blog daily with new content and products, you still can make money. From a few bucks to five-figure revenue, blogs can make you earn insanely if created constructively.
---
YouTube videos
If you are creative enough and don't have a camera phobia, then YouTube can be the easiest and enjoyable way to make quick money. YouTube can make you earn thousands of dollars by just publishing what you love o do.
YouTubers publish content on almost everything, may it be a how-to guide, recipes, tutorials, informative material, self-improvement, fashion, etc. Once you reach a specific number of views on your videos, start placing ads by joining Google AdSense, an advertising platform.
Google Adsense pays your channel based on the views and the country from where the traffic is coming from. Google pays around 68% of AdSense revenue received from the advertiser to the YouTuber.
The amount paid by the advertiser fluctuates between $0.10 to $0.30 per ad view. A video publisher can make around $15 to $18 per 1000 ad views. So, to start the money-making process on YouTube, create your channel via signing up using your Google account.
Choose the topic on which you can make sensible videos and share them with your friends to get more views. Make sure the content is excellent because if the viewer doesn't stick to your video for long, you don't get paid as desired. Monetize your YouTube channel only when you have uploaded enough videos and got a specific number of views.
---
Creating an Application
If you are a tech-savvy guy and have enough knowledge of coding, then making money online will be very easy for you. You can develop apps for Android or iOS phones so that people more download it, and you make money for a long time.
Even if you don't know to code and still have the brilliant idea of an app, then hire someone for the time being to create an app and then reap the profits afterward for long. Even free apps tend to make money as they have more downloads and can be monetized easily.
One can make money with apps by creating ads, email marketing, in-app purchases, sponsorships, subscriptions, collecting and selling data, referral and affiliate marketing, etc. Overall it all depends on the popularity of the app and monetizing technique entailed therein.
---
Affiliate marketing is one of the super hit methods to earn money online, even when you are sleeping. Yes, its true, just by joining in the affiliate programs of the top as well as emerging brands, you can earn huge money by merely link sharing. For joining the mob, you don't require a website or a blog; even social media accounts with huge fan following can solve the purpose.
Having a blog will definitely give you an added advantage as you can describe everything about the product through how-to guides, reviews, and top-10 lists. An exciting content attracts more audiences and gets high conversion rates. YouTubers, bloggers, and even email marketers can render profits without also stocking physical products.
All the affiliate programs are free to sign up, and brands offer you massive commissions per sale along with the best images, unique links, banners, as well as dedicated managers to handle your issues. Some affiliate programs are managed by third parties like ShareASale, CrakRevenue, etc.
---
Room renting on Airbnb
Without putting in more effort, some people also make money by renting their extra space. Airbnb is a website that helps you to freely list your apartment or home for those who make a short stop in the country and need basic facilities to spend their night.
You are the one to decide the availability and approve your potential guests. You can decide the rent by considering factors like cleaning, utility bills, taxes, and Airbnb charges (6%-12%). Airbnb pays you within 24 hours of the guest's arrival via PayPal, or Payoneer, wire transfer, or check.
---
Online tutoring
Unlike previous times sharing your knowledge and expertise with seekers has become very convenient. If you are confident enough about your skill, then teach people online and share your field's knowledge via eBooks, video courses, e-courses.
Either you can create your online courses on websites like Udemy, where you get paid instantly for the same. Or you can also do one-on-one tutoring on sites like SchoolsTrader, UK Tutors, WhiteHat Jr, and many more. You don't require higher-level degrees as most of the customers are students. Earn upto $15/per hour by teaching from the comfort of your home.
---
Internet Gaming
In countries like the UK, it is legal to make money online by playing games like card games, betting, fighting games, racing, etc. You will not be required to pay anything to the governing bodies as the prize money belongs to you entirely. Many have made a fortune by playing online games.
What you need is a good internet connection with no interruptions and comfortable space at home. A few examples include- Swagbucks, Exodus3000, SecondLife, online rummy , PaidGamePlayer, and more.
---
Create your online store
Platforms like Shopify provide you with all the sources you need to open an online store including, hosting, domain name, payment options, etc. Even you can make money by listing your products on Amazon and Etsy to start your online business.
You can earn upto $100,000 monthly if you use correct tools to highlight your products. Dropshipping is another good option for those who want to do business online but don't want the headache of stocking up products. Ecommerce sales are hiking tremendously and predicted to go up by $4.5 trillion in 2023.
---
Be a Clickworker
Clickworker is a German firm where you need to sign up and complete small tasks to get paid. You are offered different kinds of jobs from writing an article, evaluation tasks, testing, reviewing, etc. you will be assigned that task only when you are qualified enough to do it.
The earning depends on the time you devote to the task or the project's structure. The minimum amount received depends on the qualification you possess. Just register on clickworker and go through the qualification test to know your ability. You get paid via PayPal or direct deposit to the SEPA bank account.
---
Become a part-time Travel Agent
A travel agent is the one who helps you in guiding your next holiday plan by booking the deals you need. They make money by building their alliance with the travel vendors and endorsing their services. The vendors can be resorts, airlines, hotels, cruises, tour operators, entertainment places.
A travel agent earns money from these vendors by sending them clients and getting a commission for the same. They also charge based on the complexity of the itinerary asked by the client. Most of the agents work from home and make around $30k yearly, and those who work full time make $80k annually.
---
Answer question online
If you are a professional in any field and like to help those who need answers to complex issues related to it, then you can also make money online legally. Websites like LivePerson and JustAnswer are best for those who want to make money by answering questions with a higher level of expertise.
---
Customer service rep
If you have prior experience as a customer service representative and left it due to unavoidable circumstances, then this can be an excellent chance to work with great brands from the comfort of your home. Firms like Amazon, UnitedHealth Group, Asurion, Convergys, and others hire virtual call center agents and managers as well as HR professionals to work on an hourly basis. You have the liberty to work full or part-time as per your convenience and make an average of $40k yearly.
---
Review apps/websites
Any website owner will not like to lose money and customers at any cost. So, to analyze their sites and apps optimally, these people pay you for testing their websites and apps and find the lags within. You can make upto $5 to %15 per hour if you use these websites and tell them about the issues you faced while operating them. If you find a bug, you get an additional amount as a bonus.
To make money like that, you need to be a technical expert in the field, have quality laptops, good command over the language, and a stable internet connection. A few websites that pay you for testing are –UserTesting, Respondent, TestingTime, UserBrain, TryMyUI, UserFeel, Userlytics, and more.
---
Sell stuff online
If you are a homemaker and have an exquisite hand on creating exclusive stuff like handmade pottery, cushion covers, clay artifacts, bread work, etc., you can sell them online to people who have a taste for it. Even you can make home-baked food items and sell them via social media channels.
Another method to earn money from home is to sell your extra stuff which is in good condition. Websites like Olx, Craiglist, Facebook marketplace, eBay, are the best place where you can list your item and get the right buyer at the best price.
---
Interpreter job
If you have proficiency in more than one language, it can be an added advantage for many online groups. You can assist people in communicating via interpreting service via call, online teaching, or translating apps and websites.
The interpreting market is vast, and one can make from $15-$23 per hour and make upto $60k yearly. You can apply for the job through agencies that need people with command over other popular languages.
---
eBooks selling
If you are a writer, philosopher, or have a similar talent, then get ready to make easy money by writing your heart out. You can publish your stories on eBooks that are a digital edition of books in a format that can be easily downloaded online and is also user-friendly for readers.
You can write the book on your own, hire someone to do the writing, or utilize public domain stuff and generate an eBook from many sources. For selling your eBook, you can create a website of your own and sell eBooks directly to the readers by having a shopping cart option along with PayPal link to process payments.
You can also use Amazon for broader reach and get handsomely paid for the purchases made despite the commissions paid to the third party. In the latest survey, it has been found that about 90 million people prefer reading eBooks as they are much convenient than heavy books.
---
Cryptocurrency
Many must be unaware of the process involved in making money with cryptocurrencies. Well, if you have heard about Bitcoin, Ethereum, Litecoin, etc., then you are not new to the concept. You can make money with Bitcoins legally and its quite easy too.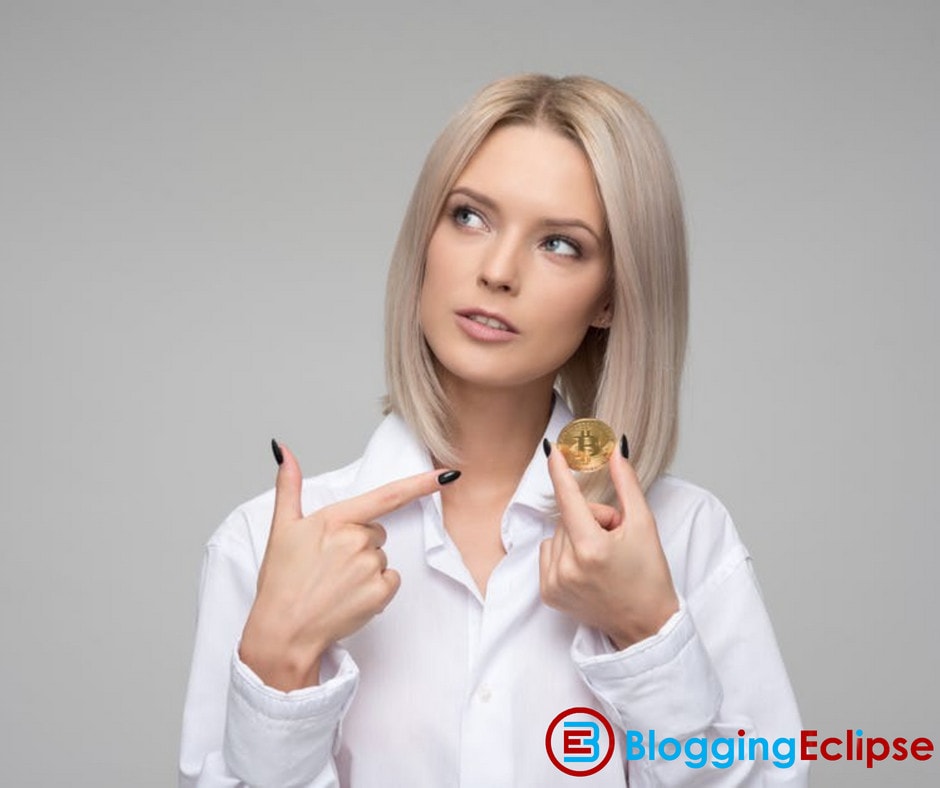 It is digital money, unlike dollars and euros, and are stored in digital wallets in the form of an app where you can receive, send, and store. Every wallet is known for its unique identification address made up of complicated alphanumeric strings.
Cryptocurrency is not interfered with by any banks, or governing bodies and function based on a scattered network using P2P technology to process disbursements. This currency can be either used as a long-term investment or traded for the short-term. The long-term investment is made after analyzing the market, while short term investment is a risky affair but still profitable for some.
---
Freelancing
Many people are making good side income by freelancing. If you have spare time on weekends or at the day end, then you can help others do the work in which you have expertise. By joining websites like Truelancer.com, Freelancer.com, Fiverr, etc., you get offers from the people who need your skill to complete their project.
The work might include writing articles, designing a website, graphic designing, PowerPoint presentations, and much more. You get clients from all over the country and paid in your own currency via PayPal account.
---
Content Writing
If you have some spare time but don't want to get involved in setting up your blog or website, then start writing for popular blogs that pay handsomely for great content. There are many popular websites, like news and information websites that pay from $30 to $3000 per blog.
If you love traveling and want to share your experience with others, the sites like transition abroad, wanderlust, great escape publishing, Alaska airline magazine, travel leisure magazine, horizon edition magazine, and many more that are paying $1 per word to $500 per post. These websites publish posts about business, lifestyle, and travel.
You can either get your name published on these blogs as per the pre-discussion with the blog owner or continue to do ghostwriting. So, let's convert your interests to money-spinning equipment.
---
Selling your own photo collection
There are many websites like Shutterstock, Adobe, Alamy, fotomoto, crestock, Etsy, DepositPhotos, etc., that buy high-quality pictures from those who want to make money from it. Those who love clicking pictures randomly of everything that seems to be the best for them can make money by selling them.
For this method, you do not require any training or guide for; it is just your skill of capturing the perfect shot with the HD camera and best background. You can pursue your hobby of traveling and still make money by clicking the best panorama of different and beautiful locations.
---
Earn by watching videos or trailers
If you love watching a different kind of videos in your free time, then websites like InboxDollars, Swagbucks, National Consumer Panel, Viggle, Slidejoy, etc. pay you for just watching the videos. What you need to do is find these sites, register on them, and know their minimum verge, and terms and conditions before getting paid.
---
Which is the best option for making money online
Blogging and Affiliate marketing is considered as best online revenue generation. One needs to be strategic on the blog or website and promote products or services to earn money from affiliate marketing. Affiliate marketing has made business, billionaire and normal people billionaire. It has the highest potential and million of companies rely on the affiliate marketing model.
So if you are still confused about which to choose from, Start by creating a blog or website on a particular topic and then you can start promoting or showcase related ads once you start receiving free traffic from google. Once you step in to affiliate marketing industry, You can read hundreds of blogs and posts form top affiliate marketers to learn and earn.
---
Final thoughts on Making money at home
I hope you like this post on 21 ways to make money online legally in 2023. If I have missed any other ideas, please feel free to list it in the comment section. The above list very well proves that anyone can make good money from the comfort of their homes and live a lavish life.
So, are you ready to make money online in 2023?
Take care in this pandemic situation, I wish good health to everyone.