If you are looking for a privacy-oriented cloud storage service and backup service, then you might get your answer in this ✅ MEGA Cloud Review.
With more than 150 million registered users, MEGA is end-to-end encrypted cloud collaboration software. It offers 50 GB free storage for every account holder.
Let's explore more about the Mega cloud and find out it's working!
---
Detailed MEGA Cloud Review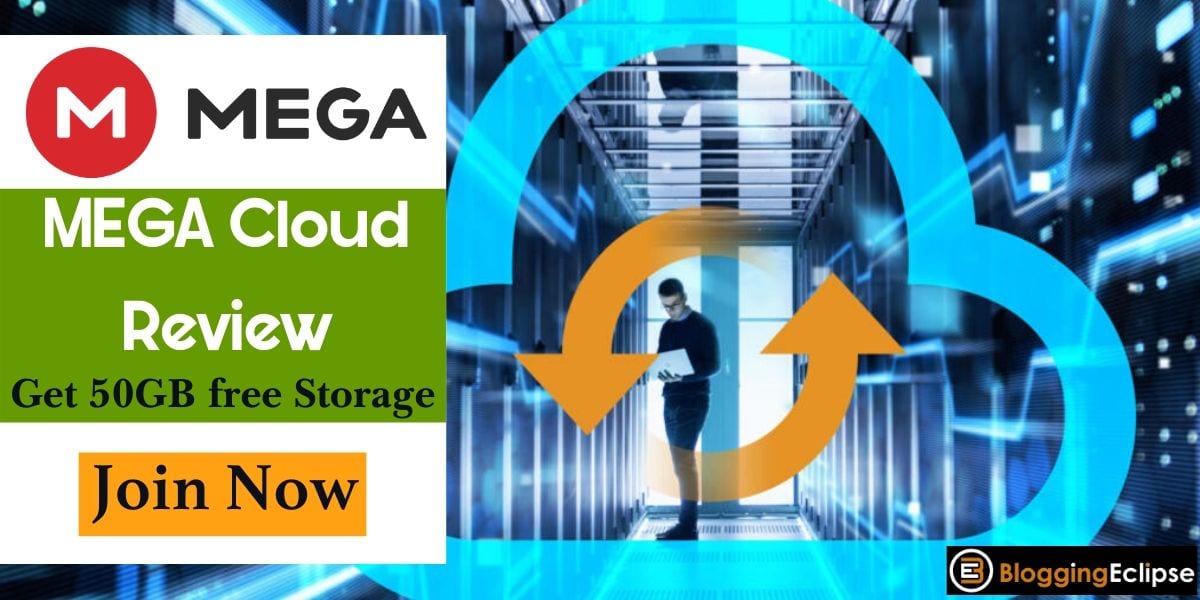 MEGA is a cloud storage and file hosting service offered by Auckland based firm. The services were launched in 2013 by Kim Dotcom, who is also the founder of Megaupload.
It is a seamless cloud storage software for all your devices. Its services are delivered via web-based apps and translated in approx. 50 languages.
In the initial years of launch, Mega users faced a few issues related to signing up, and slow upload speeds. But gradually, the services and performance were improved, bringing it to an Alexa rank 200. Today, Mega is a leading cloud storage service for those who keep security at priority.
---
✅Best MEGA Cloud Discount Coupon Updated 2023 (💯 Verified)
Let's check the 💲💲 money-saving MEGA Cloud Coupon Codes.
20% OFF
MEGA Cloud 20% Discount Coupon (Get 50GB Free Storage)
---
Features of MEGA Cloud
Reliable storage and fast transfers
Mega cloud storage is simple and convenient, and the storage ranges from 15TB to 16TB.
It is structured for offering user-controlled end-to-end encryption. All the files are encoded by a key obtained from your password. And if you lose your password, you lose your data.
It is advisable to use a strong password and manage it through a password manager. For additional security, you have to back up your recovery key and use two-factor authentication.
Most secure communication
Whatever you do on this platform, whether it is sharing of files, messaging, or audio/video calls, everything is encoded with E2EE chat.
Secure solution or any business
At the price of 10€ per user/month, you get access to all the space you require for operating your business securely. You securely get hands-on all the management tools, E2EE, texting or calling with the team, document sharing with clients, and secure file transfer.
---
On what devices will MEGA work flawlessly?
Desktop apps
Mega will work seamlessly on your Mac, Windows, and Linux with simple synchronization between Mega cloud and your PC.
Mobile apps
Mega is cautiously engineered to offer secure data mobility on-the-go. It will work on all Windows, iOS, and Android phones.
UWP
You get access to your files all the time across all your Windows 10 devices, tablets, mobile, and desktop. The collaboration feature, along with storing data and sharing documents are secure and quick.
UWP comes with light and dark themes as per your work environment, automatic camera uploads, and local file saving.
MEGAcmd
MEGAcmd is a set of powerful tools to work with your MEGA account and files. The feature-rich collection of commands gives MEGA more power to be interactive, scriptable, encrypted syncing, automatic backup configuration, FTP solution, and WebDAV support.
Extensions
Browser extensions reduce loading times, strengthen security, and improved download performance. The extensions comprise all the JavaScript, HTML, and CSS files, which means that executable client code paths straight from the user's local machine, rather than being burdened from MEGA via SSL at runtime.
MEGAbird
Install Mozilla Thunderbird to fully integrate your MEGA account in the setup and send large files via email.
---
Why go for MEGA Cloud?
Mega cloud storage is a powerful software offering the most secure service for your business requirements. By implying suitable end-to-end encryption, Mega accomplishes actual privacy by its design. You can access Mega from any platform irrespective of time and place with a good internet connection.
Mega is one of the most substantial cloud services on the net, engineered to get the maximum security level for its subscribers. All its user apps are Public Source, whose cryptographic architecture is specified in comprehensive security whitepaper.
Mega owns and runs its superfluous server infrastructure directly, ensuring your data is always accessible.
---
What can all be done with MEGA?
Mega allows you to do ample of activities while maintaining the security level of your business data. You can connect with your peers more securely than ever. Get in touch with your team through secured messages, video calls, audio calls, and group calls.
Mega's desktop app allows you to fully backup all your mobile data, including pics, videos. It automatically maintains all your files so that you can retrieve then when required.
Mega allows simple and quick synchronization between your computer and Mega Cloud. Sharing your files and folders with your contacts has never been so easy as with Mega.
You can also export secure links to your archives just like that. Therefore, Mega is the internet's most assured cloud and communication provider that protects your business data.
---
Pricing Plans
You can take advantage of MEGA with a subscription that suits your business and your pocket. If you purchase a yearly plan of Pro, you get two months of services free. Mega offers its users with four plans with different costs and features.
The plans are as follows:
Pro-Lite- 4.99 €/mo including 400GB storage and 1 TB transfer
Pro 1- 9.99 €/mo includes 2 TB storage and 2 TB transfer
Pro 2- 19.99€/mo includes 8 TB storage and 8 TB transfer
Pro 3- 29.99€/mo includes 16TB storage and 16 TB transfer
If you want more than this, the MEGA for Business is the right package for you. You will get access to huge storage scalable upto 16 TB along with expanded transfer allowance. You can access Pro only features like expiry for public files and setting password protection.
---
MEGA support
MEGA offers an excellent support system for its users. You can get in touch with them via email, blog, and FAQs related to all its platforms. You can also follow them on Facebook and Twitter for all the latest updates, offers, and modifications.
The Mega blog offers relevant information on the products, its reports, newly launched programs, and much more. Its help center deals with a detailed questionnaire on Mega Sync, Mega and Mega chat, iOS, Android, web browser, Windows 10, and Windows phone.
---
Pros & Cons
Pros
Reputed firm
Media streaming enabled
End-to-end encryption
Encoded link sharing
Reasonable pricing structure
Cons
Restricted customer support
No file editing feature
---
🌟 MEGA Cloud FAQ
How to delete files/folders from the offline section?
Follow these instructions- Go to Main Menu>Saved for offline section>Context Menu>Remove from Online. A substitute method is Settings> Advanced Features> Clear Offline Files.
Can a document be altered in offline?
No, files cannot be edited in the app. You have to make changes locally and then re-upload it.
Why the iPhone can't be synced with MEGA?
It is because Apple OS doesn't allow syncing files other than just camera pics and videos.
Where is the Windows app located?
You can download and install the Windows app form the Windows App store. 
Where to find the recovery key?
Go to Menu and click on Settings. Now go to the Security > Recovery key section. Under the Improving key section, you can copy or download your recovery key.
---
Conclusion: MEGA Cloud Review 2023 | Get Upto 20% OFF
Mega seems to have a lot of potential than other similar cloud storage services available in the market. With end-to-end encryption, secured functionality, and flexible pricing policies, Mega keeps up to its promise of being secure and feature-rich cloud storage and communication service.
The support center offers well-explained answers to all the relevant queries related to each platform where it is operated. The interface is quite simple for a beginner, but the absence of a file editing feature in the app is a little upsetting.
Well, no service is ever perfect, and you need to make a way out to cope with it. Otherwise, Mega is a reputed and brilliant cloud storage service so far.
If you want to know about any other software, then do let us know in the comment section. I hope you got the desired information through this Mega review.😊