Are you searching for some rock-solid drop-shipping solution for WooCommerce? Are you not willing to use Oberlo and looking for some other stable dropshipping management platform for your WordPress eCommerce store?
It is pretty frustrating to know and agree with the reality when you just get started with your business online or another way, where you lack this tool or the alternative for making profits. Like you know, every business doesn't come with a flying profit in your pocket. Right?
But have you ever thought of advent alternative WooCommerce, which could be more accessible to handle, where your entire tasks were done manually? Don't worry. We will review the ✅Best Oberlo Alternatives for WooCommerce, and why it is recommended as an alternative for getting started, we will talk about it in this article.
But before we get started, one should know that Oberlo only works with Shopify. To create a dropshipping business with Shopify App like Oberlo couldn't be easier than your entire tasks done manually. The advent of Oberlo has made the dropshipping business an enjoyable and relaxed experience. It is an easy source for reliable suppliers on AliExpress, import and edit products directly on your online store. Also, you can send orders in bulk to your supplier and automate your product pricing, etc.
Suppose you are looking for an alternative opposite to Oberlo. In that case, you need to get down from Shopify completely, and build a store with WordPress and try the WooCommerce version. As already said that Oberlo only works with Shopify.
---
Best Oberlo Alternatives for WooCommerce (Updated 2023)
In this, we will guide you by comparing these tools and how to make most of the features to your dropshipping advantage. The AliDropship Woo plugin is the best pick as compared to Oberlo. But before we jump onto it, let's take a look at the other plugins. Some of the recommended apps that will fill the spot for Oberlo on Shopify are looking for an alternative to Oberlo on Shopify. Apps like Spocket, SaleHoo, and few other apps on Shopify.
Now let's go to one by one alternative plugin.
On Sept 27, 2011, WooCommerce launched as an open-source WordPress eCommerce solution so that anyone can quickly create an eCommerce store on WordPress with the help of the WooCommerce Plugin. According to the BuiltWith report, a total of 2,241,106 websites currently use WooCommerce as of February 2018. Also, 28,864 are the top million websites, which are now on the WooCommerce platform. It means WooCommerce powers over 30% of online stores on the internet. It is probably due to its flexibility and convenience. As WooCommerce gives you access to various features, even on Shopify.
The AliDropship Woo is the popular version of WooCommerce. AliDropship plugin is currently known as the best dropshipping plugin for WordPress. The AliDropship Woo, WooCommerce version, allows seamless integration with AliExpress and enables you to import and fulfill products on AliExpress quickly.
Also, the market analysis points out the AliDropship WooCommerce version as the best and most advanced solution for WooCommerce dropshipping, as the plugin allows you to have a semi-automated dropshipping business. In contrast, the plugin handles most of the work.
---
One of the best WooCommerce plugins is recommended as the second-best alternative to Oberlo. An in-depth comparison between Spocket and AliDropship is challenging to know the best tool. But, Spocket also stands out as the better Oberlo alternative for WooCommerce based on the unique features and functionality. It allows to start a dropshipping business within a US and EU supplier base and enjoy 2 – 14 days shipping.
With Spocket, everything is just like Oberlo and even better because it gives you access to premium features not available on Oberlo.
---
Dropship.Me gives you access to winning curated products for dropshipping. It is not a standalone plugin for dropshipping but works as an extension for the popular AliDropship plugin. The Plugin reduces the stress of manual search work for winning products and the manual edition of products description. The majority of the works is done for you. All you need to do is import your preferred products and publish them to your dropshipping store.
---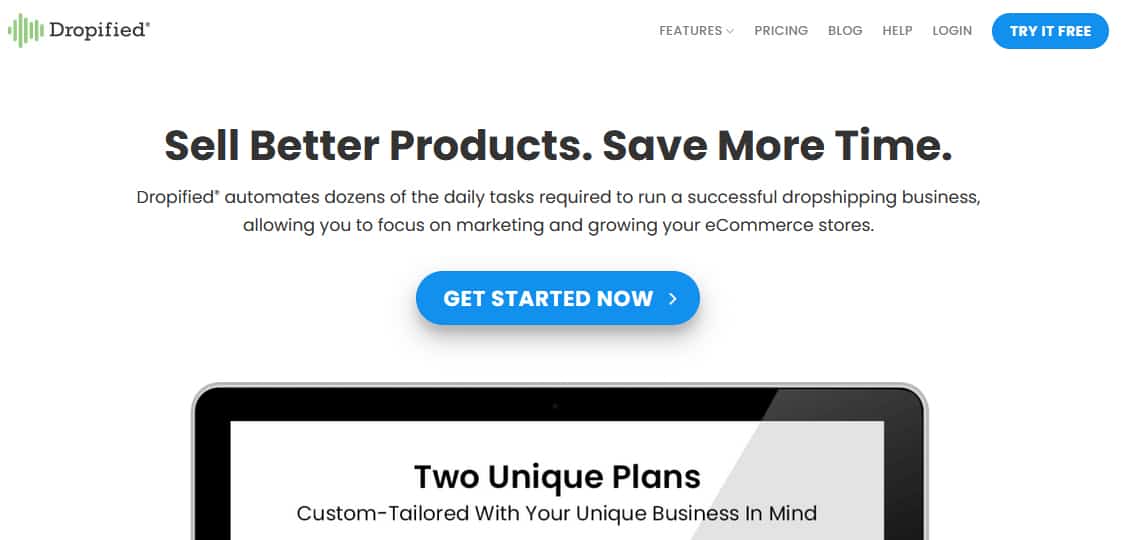 It is also one of the best Oberlo alternatives and works seamlessly and integrates well with AliExpress like the Oberlo app for Shopify. It lets you seamlessly import and fulfill orders from AliExpress by giving you access to a semi-automated store with AliExpress.
Attention: Oberlo Vs. Dropified: Which is best for Dropshipping?
It provides tracking features and auto-updates of product inventory to fulfill orders on AliExpress with a single click. One of the main difference from the other plugins is that it lets you source products from other Chinese websites other than AliExpress.
---
It is another popular WooCommerce dropshipping plugin that allows you seamless integration with AliExpress. The plugin will enable you to import and fulfill orders on AliExpress with just a click. It works the same as the AliDropship plugin, which means track your business's real-time event from your dashboard.
The basic plan costs around $14 per month, and with product import up to 3000 with order fulfillment to 100 or any subsequent order after 100 products will require upgrading to the next plan of $29 per month.
Attention: WooDropship Review: Best AliExpress Dropshipping Plugin?
To enjoy the full features of WooDropship, users will need to subscribe to their final plan of $49 along with total order fulfillment.
---
ShopMaster is another unique alternative, which seamlessly integrates with WooCommerce. Like any other dropshipping software, Shopmaster integrates well with WooCommerce website and AliExpress, and several other Chinese websites. ShopMaster allows importing products quickly from AliExpress, 1688, Amazon, and 26 more sites directly to the online store, Shopify, eBay, Wish, or WooCommerce.
It only integrates automatically with AliExpress, CJDropshipping, and Banggood. It means import orders fulfillment from other Chinese websites, which can be done manually.
---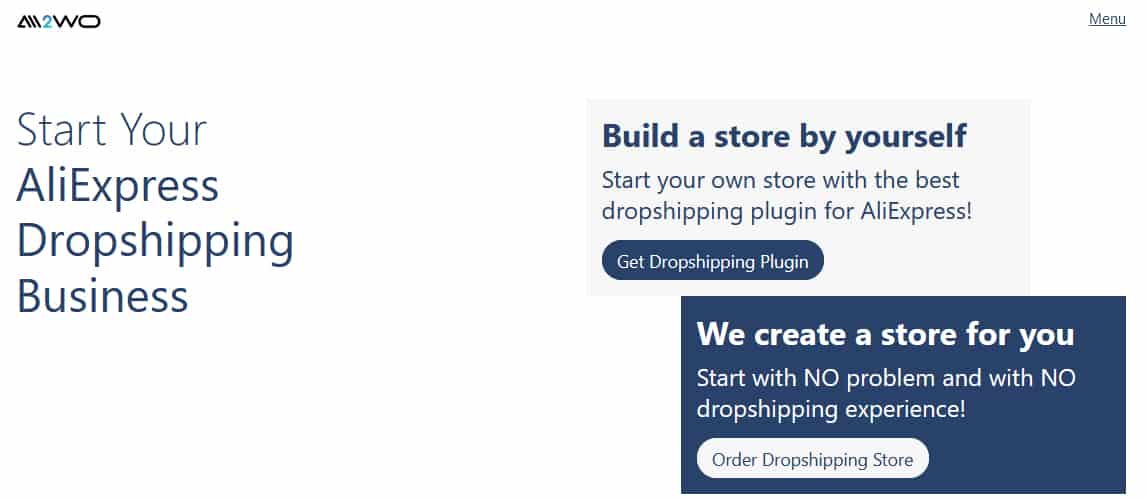 As the rest of the WooCommerce plugin allows integrating users WooCommere store directly with AliExpress, Ali2Woo does the same. It will also enable to import of products and fulfill orders with AliExpress seamlessly with a button click. One of the best features you'll enjoy using Ali2Woo is the AliExpress affiliate program's additional earnings, just like the AliDropship Woo. This means, earn an extra commission on all orders fulfilled on AliExpress through the online store.
Ali2Woo is a subscription-based plugin that needs to be paid a monthly subscription fee to use their service.
---
The Ezusy WooCommerce is the best software, known to have quite similar to ShopMaster, which needs to create an account and connect to your WooCommerce store. And like the other Oberlo alternatives, it enables you to search and import products to store quickly and fulfill orders with a one-click order button at the same time.
Ezusy gives three paid plan which is recurring. However, they all provide you with access to all features. The main difference in the plan is the number of products you can import and fulfill.
---

The dropshipping plugin allows you to import products from AliExpress, Amazon US, Banggood, and Adihara, having a chrome extension, like AliDropship and WooDropship, as the Chrome extension gives the ability to select products, import them directly from the supplier's website.
It comes with a dashboard to monitor and track every part of business, from product analytics to product tracking, a monthly recurring plan, and a minimal free plan. Using the free program allows you to sell just 15 products.
---
This WooCommerce plugin connects you with drop shipping service providers of apparel and homeware goods such as:
T-shirts
Posters
Throw pillows
Hats
Mugs
Tote Bags
Phone cases, etc.
Attention: Printify Vs. Printful: Which is the Best POD Services?
The plugin gives total freedom to customize any of the items with your unique ideas and designs, especially for artists and creators who want to sell products with their different designs. Printful is similar to Spocket, unlike the rest integrates well with AliExpress. They have their marketplace and allows them to enjoy faster delivery time with their product.
---
🌟 Oberlo Alternatives for WooCommerce FAQ
❓ What is Oberlo?
Oberlo is the best platform that enables you to build your own online dropshipping business. It helps you search hottest and trending products that you can add or sell on your Shopify store with just a few clicks.
❓ Does Oberlo work with WooCommerce?
No, Oberlo does not work with WooCommerce as it only supports Shopify stores. On the other hand, one can go with AliDropship Woo if one wants to work with WooCommerce.
❓ Which are the best Oberlo competitors for WooCommerce?
Check the lists mentioned above if you are looking for the top Oberlo alternatives.
1. AliDropship Woo
2. Spocket
3. Dropship.Me
4. Dropified
5. WooDropship
❓ Which is better; Shopify Vs. WordPress?
Both Shopify and WordPress are the best platform in their place. But if we compare Shopify Vs. WordPress then WordPress is undoubtedly a more flexible and established platform as compared to Shopify. It offers a wide range of themes and apps to its user and does not require any skills to build a site.
---
Conclusion: Which is the Best Oberlo Alternatives for WooCommerce?
All of the above WooCommerce plugins work perfectly fine. But you can't use all of them as you need the best alternative that quickly scales your business. The best pick for this would be the AliDropship Woo Plugin and the Spocket WooCommerce plugin. Although, they differ in functionality and features.
But a detailed review on Spocket and everything you need to know about the software is included and mentioned above in this article, so check it out carefully. Spocket is a monthly recurring tool. While AliDropship Woo only requires a one-time fee.
But if you need an Oberlo WooCommerce alternative, then Alidropship Woo would be the best match for you. It is cost-effective and makes your dropshipping journey more enjoyable and relaxed and enjoyable, but if you still want to go with something different and better than Oberlo, check out the Spocket plugin.
Remember, WordPress and WooCommerce use the same CMS system. And Oberlo still doesn't work for WordPress as it only works on Shopify like what had already been mentioned above in this article.
There's, however, an AliDropship WordPress version, which instead can be used. So, it depends on you what you want. Both platforms work fine; however one is more expensive as Shopify will cost you much compared to WordPress.🤞🤞