There are many media tools available that help our businesses reach higher growth in less time. These platforms help online businesses, but marketing is one of the essential elements of offline corporations. Today, we present you with our ✅Ocoya Review of an all-in-one social media automation tool.
We constantly search for third-party tools that can help reach our businesses to a more extensive audience set. But, if you are targeting a larger audience, what source can be better than social media?
Some people would say that social media platforms like Facebook, Instagram and, Twitter are highly overrated. But that claim would be wrong. If people make most of the social media platforms to target the best, it is for their business benefit. An excellent social media automation tool will offer you content writing, scheduling, analytics, and campaigns. Ocoya is the whole package for social media automation and Instagram advertising. Its user-friendly interface and a large library of professionally created layouts make it a perfect tool for creating web content.
And guess what?
Ocoya has all those features and more than that! These platforms are getting appreciated in their own time, and there is nothing terrible in that. Other than this, you get a source where more people are likely to know what you do! You can use excellent copies to make your product description or headlines even more attractive. What's more? We will see all about Ocoya and how it benefits our business in the following section.
---
Detailed Ocoya Review
Ocoya is an all-in-one social media automation tool that helps in publishing, content optimizing, content curation, and AI copywriting using Travis. It is the best option for all marketers looking forward to increasing their traffic, especially for the affiliate marketers who are in constant need of good copies and engaging content. With the help of Ocoya, you get to know your marketing insights.
Ocoya is a design and marketing resource that helps you jumpstart your creative process. It offers a wide range of customizable marketing templates to get your campaign off the ground. It has over 10,000 image and video templates by which you can quickly and easily create professional graphics, which would just be perfect for your desired projects. With its intuitive drag-and-drop editor, you can easily design content using various custom fonts, backgrounds, colors and layouts.
The Travis AI feature would help you with your social media skills very well. Via this feature, you can easily generate all those engaging captions and get suggested or relevant hashtags in a few seconds. With Travis AI, you can generate copy in 26 languages for all your marketing campaigns, whether for Google Ads, newsletters, YouTube channels, webpages or blogs.
With Ocoya's Link shortening feature Jubb.ly, you can shorten or shrink your URLs directly within the caption editor. With this feature, you can also shorten many links and generate QR codes for them. By using this powerful tool you can content very quickly. Additional features for publishing social media content with images and AI text + AI-based hashtags are unique and innovative. Ocoya fulfills all the basic requirements of social media marketing. With the help of Ocoya, you can save hundreds of bucks on the monthly purchases of tools!
In Ocoya, you get:
You get to access the insight of your selling products and what makes your customers get attracted to them. Ocoya provides insights on what describes your brand using the storytelling quotes.
Ocoya filters down the best hashtags for your products to reach a more extensive set of audiences. They measure your hashtag's success and determine only the ones that are best for you! When you get the best for your business, your profit margin automatically increases.
They analyze your customer's behavior and measure what time is best for your posts! In that way, you can reach more people in a short time!
With that said, let us look at the unique features that make Ocoya stand out from its competitors!
---
Key Features of Ocoya
With Ocoya, you can access the following features:
#1. Hashtags
Hashtags play a vital role in your social media posts. With the use of trending hashtags, you can get a sense of what is popular at the moment and then generate content that is relevant to those topics. It can direct your posts to the correct audience.
When we use specific hashtags, the posts automatically appear in the feeds. That is the great thing about Hashtag analysis! Ocoya, make sure that AI analysis every image and makes sure that you get the most relevant hashtags.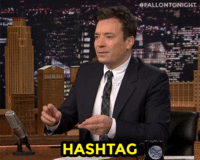 #2. Images/ GIFs
While posting something on social media, you need to make sure that the image of the posts is attractive enough. With this social media automation tool, you get several third-party app integrations. One of them is Canva; you can use the tool to create images from scratch. Even if you want to build logos for your companies, you can easily do it on Canva. You can also use Ocoya's inbuilt editor if Canva is a little too much for you. Ocoya has also partnered with leading image and GIF providers like Unsplash, Pexels, Pixabay, and Giphy.
#3. Captions
Every captain of the posts makes sure your users stop and check out your post for a while. With Ocoya, get captions that are personalized to your images. Generate captions to sell your products or service effectively.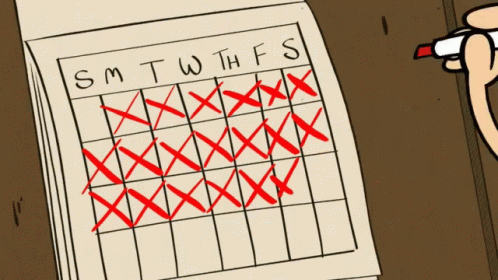 #4. Scheduling
If you do not want to post something right now, you can set a schedule to post it later! Ocoya suggests some optimal timing slots to maximize your traction. The built-in scheduling tools allow you to schedule posts across various social platforms with no restriction on posting time. You can also use an integrated editor and thousands of beautiful themes to make your new page look amazing.
#5. Support
Unlike other social media platform tools that you can only integrate with Instagram and Facebook, Ocoya is an all-rounder. Ocoya has integrations available for Facebook Pages & groups, Instagram, Twitter, Linkedin, Pinterest, Google my Business, TikTok, Canva, Crello, Buffer Scheduler, and Hootsuite Scheduler. It also offers support & integration for major e-commerce platforms such as Shopify, Woocommerce (WordPress), Amazon products (coming soon), eBay products (coming soon), and Etsy products (coming soon).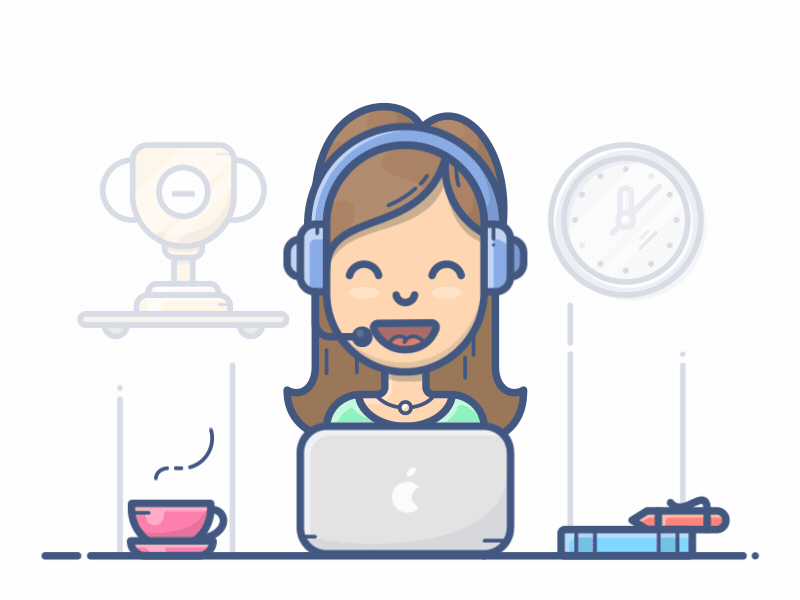 #6. KPIs
Ocoya formulated some KPIs for all the marketers. Please have a look at them as Ocoya also offers you suggestions to improvise.
#7 Link Shortener
Many times link sharing on social media can be problematic because of long URLs. To help you with this, Ocoya has a built-in link shortener—Jubb.ly. This would help you shorten links for your post and save space when you post them on social channels. Ocoya says that it would save up to 74% space. You can also shorten multiple links at once and generate unique QR codes for posters and flyers. This would allow you to save some valuable space and be quite handy.
#8 Remove Background From Images
Ocoya also offers a background removal tool that helps you remove background from your images. This is very handy when running an eCommerce site where you got to remove some of the backgrounds from your images and share quality images on your website.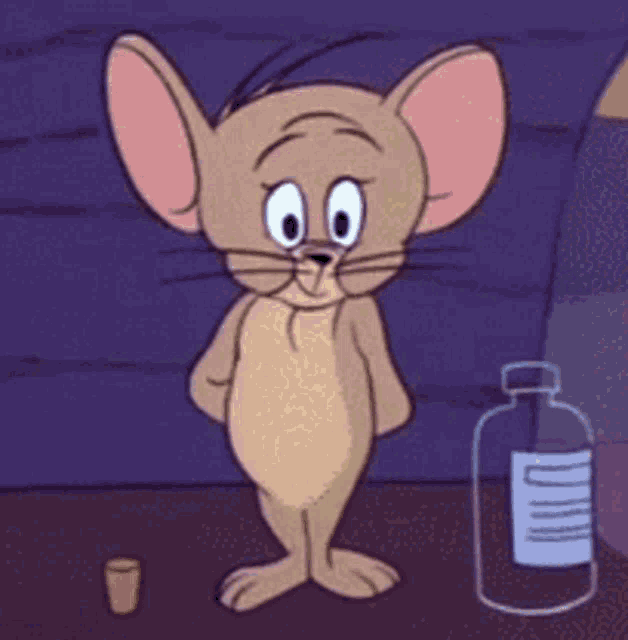 #9 Analyze Your Ad Campaigns
There are several ways that Ocoya can help your new marketing campaign achieve its goal. They have analytics that will provide information on what is currently happening and how you can improve your ongoing campaign. It would show you stats related to the performance of your post/ads and give you suggestions that would be based on certain KPIs. You can consider them and apply them to your campaign and optimize them to ensure your targets are hit.
---
Marketing Funnel KPIs
CPM: The CPM model analyzes the result of your advertising post's impression. Like how many people saw the advertisement and how many people got attracted by it.
CPC: Ocoya measures the price you pay for each click in your PPC marketing campaigns.
CTR: You get a clear insight into the number of clicks you received per ad and post.
CTA: The analytics dive into a call-to-action signals your audience to take specific steps and do something in particular.
SSoV: Socially share of voice checks on how well your campaign works as compared to the competitors.
ER: The engagement rate of Ocoya is typically measured in likes, reactions, comments, and shares. In that way, you get to know how many people are genuinely interested in your posts and campaigns.
Impressions: Impressions help you to know how many ties your ad was displayed, regardless of its clicks.
Engagement: You can also get to know how many people interacted with your advertisement and the engagement rate of your current and previous posts.
Growth: In aquaria, you get measurements and improvements on an MoM (month-over-month) basis.
Reach: Ocoya also measures how many times a user has been to your ad. In that way, you get to know about the test pattern of your particular audience.
Applause: The average number of favorites or likes your posts receive on social media.
Amplification: You also get to know how many influencers and spokesperson advertises your brand and product currently on all social media channels.
Virality: Under this section, you get to know the possibility of how likely your posts can become viral? What are the chances of their success rate? And other questions related to their virality.
Likes: In this, you get to know how many audiences are interested in your products and are willing to move further.
Followers: The people who follow your page are likely to be your most loyal customers. With this option, you can keep a check on your followers.
Shares: Under this section, you get all the information related to the broadcast and how many people share your stuff among different platforms and groups.
---
Ocoya Integrations | Ocoya Review
Facebook
Instagram
Twitter
LinkedIn
TikTok (Upcoming)
Shopify
Canva
WooCommerce
Hootsuite
Google My Business
Pinterest (Upcoming)
Youtube (Upcoming)
---
Ocoya Pricing Plans: Are there any Discounts Offered?
You can either purchase the monthly plan or the yearly plan. But, there is only one plan for all, including solopreneurs, small teams, and organizations. For now, Ocoya is offering a special deal that helps users to save a 20% discount. Hundreds of Sumolinks have grabbed this amazing deal; get it now and step up your content marketing.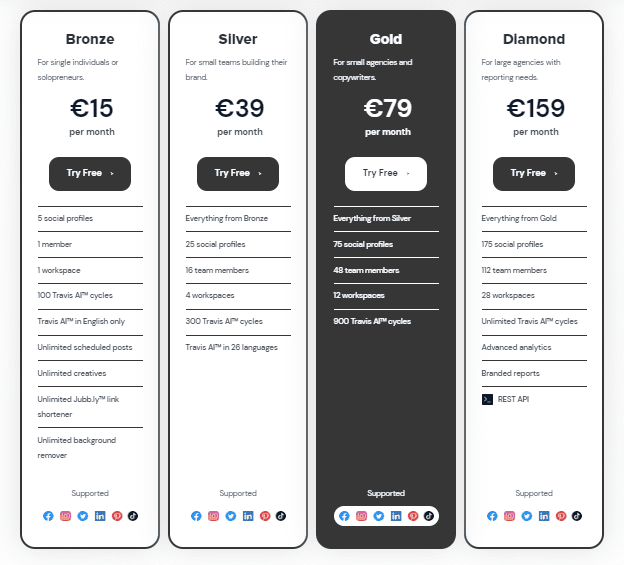 Ocoya Offers Four basic plans; Bronze, Silver, Gold and Diamond. If you decide to purchase the annual plan, you get a 20% discount. The pricing plans of Ocoya are highly affordable. But what makes them more affordable is their discount deal.
Bronze Ocoya Pricing Plan (Suitable for single individuals or solopreneurs)
Pricing – €19/month and Annually it comes at €15.
Ocoya Bronze Plan Features
Five Social Profiles
Only one member and workspace
100 Travis AI™ texts
Unlimited Schedule Post
Unlimited Creatives
Travis AI™ in English only
Unlimited use of Travis AI™
Unlimited Jubb.ly™ link shortener
Unlimited background remover
Ocoya Silver Plan (Suitable for small teams building their own brand)
Pricing – €49/month and Annually it comes at €39.
Ocoya Silver Plan Features
All the features of Bronze
16 team members and four workspace
300 Travis AI™ texts
Travis AI™ in 26 languages
Ocoya Gold Plans (Suitable for small agencies and copywriters.)
Pricing – €99/month and Annually it comes at €79.
Ocoya Gold Plan Features
All the features of Silver
75 Social Profiles
48 team members and twelve workspace
900 Travis AI™ texts
Ocoya Diamond Plan (Suitable for Large agencies with reporting needs)
Pricing – €199/month and Annually it comes at €159.
Ocoya Diamond Plan Features:
All the features of Gold
175 Social Profiles
112 team members and twenty-eight workspace
2100 Travis AI™ texts
Advanced Analytics
Branded Reports
REST API
If you want any further clarification concerning the pricing plans offered by Ocoya, you can also contact them via Live Chat or by emailing them at [email protected]. This would help you to get more details about the pricing. They would also advise you about which one is the best pricing option that would suit you. The company also offers a 7-day money-back guarantee if your social media handle does not improve.
---
Ocoya Lifetime Deal on AppSumo
You can get a Lifetime Deal on Ocoya on AppSumo. Following are the Plans and features you get when you go for Ocoya via Appsumo.
Plans and Features offered in Ocoya Lifetime Deal
Deal Terms of Ocoya Lifetime Deal
You get Lifetime access to Ocoya.
You also get all future Silver (codes 1–2), Gold (codes 3–6), or Diamond (codes 7+) Plan updates.
You would have to redeem your code(s) within 60-days of purchase.
You can also stack unlimited codes.
Its GDPR compliant
All other previous AppSumo customers who have purchased Ocoya can also buy more codes in order to increase their feature limits.
Each of the additional codes applied would unlock 25 social profiles, 16 team members and 4 workspaces.
But the Calls with a social expert are not included in this Ocoya lifetime deal.
All previous AppSumo customers would be grandfathered into the new feature limits.
You get a 60-day money-back guarantee, no matter the reason.
Features that are included in all plans
You get Unlimited scheduled posts
Unlimited images
10,000+ templates
Unlimited use of Travis AI
All supported channels (including future channels)
Unlimited storage
---
Ocoya Alternatives
Ocoya vs Post Planner
Post Planner is another Social media marketing tool that helps businesses of all sizes with content planning, post scheduling, and performance tracking. You can easily call it a more advanced social media assistant that would help you manage or create, publish, schedule and even recycle the post on all major social platforms from a single dashboard. Post Planner has support only for 5 social platforms,: Facebook Pages & groups, Instagram, Twitter, and Pinterest. Post Planner does not offer any copy-writing or hashtag generation feature, but its AI offers more unique features like Find Viral Content Ideas, which lets you fetch top accounts post and show them under one tap. This would help you decide which post is performing well and getting more shares and engagements.

Post Planner also offers more than 20,000+ content templates relevant to any niche or industry. The most differentiating feature that Post Planner offers is the competitor's analysis. You can view and analyze all niche/industry-relevant company posts in 1 curated dashboard and provide insights into performance with their analytics. Currently, Post planner is on a Dealify lifetime deal with just a one-time payment of $79. You also get a 30-day money-back guarantee for every plan, so you can easily opt for a refund if you are not happy with it.
Ocoya vs Feedhive
Feedhive is an AI-based social media assistant and management tool. Users can manage, create, publish, and schedule the post on all major social media channels from a single dashboard and show the published post results all in one analytical section. Feedhive has integration only limited to social media platforms like Facebook Pages & groups, Instagram, Twitter, Linkedin and upcoming support for Pinterest, YouTube and TikTok. It does not offer integration for E-com platforms.
Feedhive has an AI which is limited only to giving suggestions and hashtag generation but offers quality results related to the post. Its AI also offers a unique performance prediction feature that shows how engaging your post is. Every post gives a number out of 100; the higher the number, the higher the engagement changes. Talking about the pricing, Feedhive has recently ended its lifetime deal, and now they only offer monthly plans. Currently, they offer 3 plans which start from $19/month for their basic creator plan.
---
How is Ocoya Different from Similar Tools in the Market?
Instead, most social media automation tools focus on the latter end of the digital marketing funnel, posting, and analytics.
Ocoya also provides the same services, but it also offers the content creation part. With the help of Travis.AI, you can generate hundreds of copies for your social media platforms! There are other tools also that offer this feature, but their credit is limited. The ultimate goal of Ocoya is to conquer everything related to content marketing. And without a doubt, they are performing very well in the area.
---
Ocoya Customer Support
Ocoya offers a 24/7 live chat service! Its customer care executives are very supportive of every query and resolve issues in the minimum time possible. Other than that, you also get a ticket system, mail, and call option to connect with their executives!
In that section, Ocoya has also provided the addresses of its offices:
Largo Augusto 3, 20122, Milan, Italy.
Perkunkiemio g. 19, 12129, Vilnius, Lithuania
Very few similar tools offer an excellent customer care service like Ocoya.
---
🌟 Top FAQs on Ocoya
👉What is Ocoya?
Ocoya is a #1 social media automation tool for advertisers, marketing agencies, and ecommerce experts in medium-sized enterprises.
👉Is Ocoya free?
Yes, Ocoya has a free plan that never expires for everyone. You can see pricing plans or schedule a demo to learn more about how Ocoya can help your business.
👉Does Ocoya have an API?
Presently providing closed-beta mode with our private API and with limited access.
👉Where can I find a demo?
Sign up for a demo to learn how to get the most out of Ocoya for your business.
👉How to create content with Ocoya?
1. First you need to create an account on Ocoya.
2. After creating it, you would get access to its dashboard.
3. Now select the template that you want to use for your post.
4. After this, you can generate an AI-inspired copy in seconds.
5. By using the Ocoya Visual creation tool you can create unique visuals in seconds.
6. Finally, you would have to add your social media accounts and publish your post!
👉Can you get an Ocoya lifetime deal?
Yes! You can get a lifetime deal for Ocoya. You can easily get it from AppSumo. Just need to search Ocoya in Appsumo, and all information will appear. You can also check our Ocoya Review and get a lifetime deal on it.
👉Does Ocoya supports Non-English languages?
With Ocoya, you get Ocoya's AI copy generator Travis AI which supports 26 languages. You can easily select any language of your choice and set it as INPUT and Set the desired OUTPUT. You also get Formal/Informal output for the relevant languages (Dutch, French, German, Italian, Polish, Portuguese, Russian & Spanish). The option appears on the right-hand side above each text box for selecting the languages.
👉Does Ocoya offer free-trial? 
Yes, Ocoya does offer a free trial where you got to first sign in and create an account. But you would have very limited access to a free trial. You can check Ocoya Pricing plans in our Ocoya Review and see pricing plans or schedule a demo to learn more about how Ocoya can help your business. 
---
Conclusion: Ocoya Review 2023 | Should you really buy this social media automation tool?
Ocoya is one of the most excellent all-in-one social media automation tools that we have used so far. Its primary feature Travis.AI is commendable and offers unlimited word usage. Do not miss using our exclusive Ocoya coupon code. That was it in our Ocoya review. For any questions related to the tool, you know where to comment.🙂
Ocoya Review
This powerful all-in-one platform will help take your marketing to the top of your game, from content ideation to publishing and tracking. Ocoya is a leading social media management tool that helps creators manage their content marketing campaigns, increase engagement, and improve their follower base.
Pros
Thousands of templates, images or GIFS.
It offers trending hashtags & captions.
Automatic scheduling across various channels.
7-Day money-back guarantee.
Cons
One needs to go for the highest plan for advanced analytics.
Ocoya – Level Up Your Content Marketing
Get started with Ocoya for free and create, schedule & analyze your content like a pro!