Are you ready to rake in the big bucks with the Pet affiliate programs? Then these top-paying pet affiliate programs are a no-brainer for you to make money in a profitable pet niche affiliate marketing. Well, these petcare referral programs can work as passive income, all using the affiliate link spread around your blog or through your affiliate marketing practices.
As we all know, animals have been domesticated by humans for multiple reasons as far back as we can remember. These animals' roles have significantly changed from era to era. Well, here are some of the affiliate programs that can help you earn some good buck in this niche market. One of the main reasons to pet an animal is for domestic chores and to protect their farms & houses from predators and scavengers.
Here we bring you all the best and top paying ✅Pet Affiliate Programs for 2023!
---
Best Highest Paying Pet Affiliate Programs (Recurring commissions!)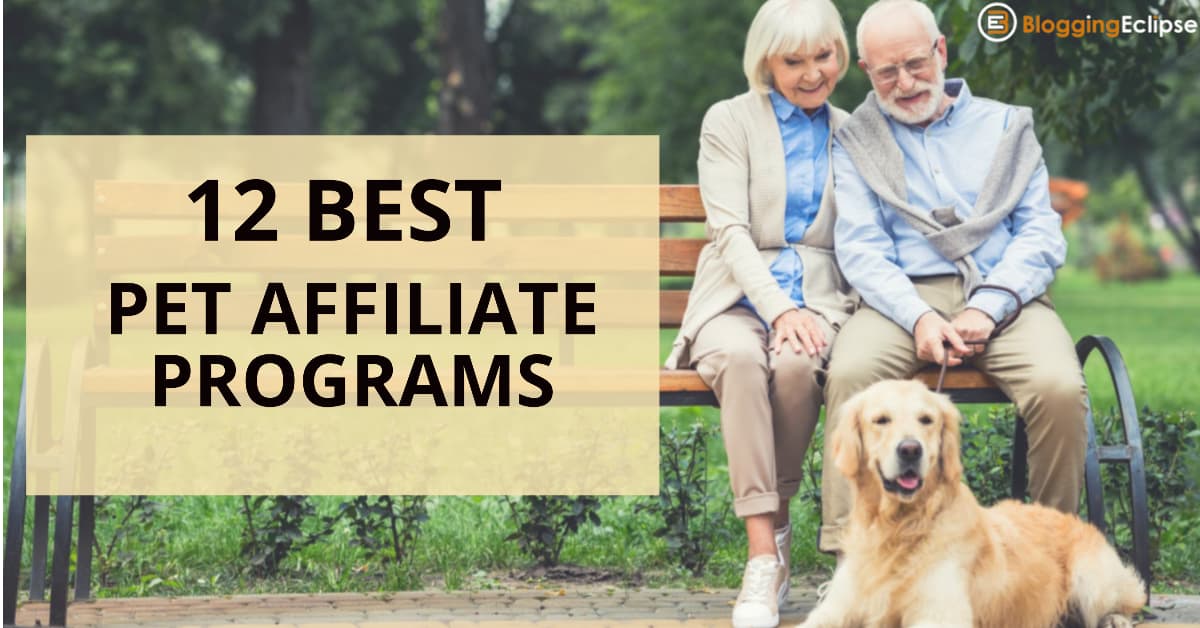 Today, humans do not domesticate animals for chores and protection; they keep them intimate with family members and pets. Growing needs for pets worldwide and people's willingness to spend a significant amount on them have given an excellent opportunity to make money in the Pet Affiliate Program field. Well, you might be amazed to know about the affiliate sales that you might be able to unlock while getting along with the high-paying affiliate programs.
In the US alone, pet owners spent up to $72.56 billion on acquiring and maintaining their animals; for an average person, this amount means nothing to them, but for an affiliate marketer, this means that he/she can get a lot of affiliate commission from this vertical. The pet niche is an ever-growing & top niche.
With several new products for pets, such as GPS trackers and CBD oils, it's an excellent opportunity for affiliate marketers to promote them and receive commissions. So without wasting much of your time, here's everything you need to know about the 12 best pet affiliate programs for 2023.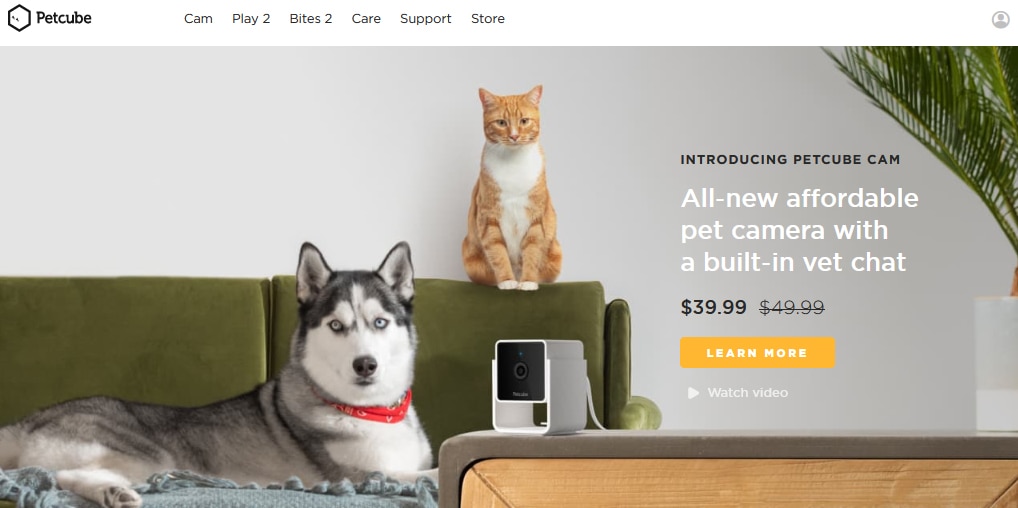 Pet Cube is the best and ultimate assistant to modern parents. As it provides pet software and cameras that enable the owner to see, talk, and play with their pets from any location. Not only this, but Pet Cube has also come with pet insurance, which can unlock a lot of opportunities for affiliate marketers. The idea behind this device has proven that humans are always thinking about their pets. The Pet Cube device comes with an app that one can use to control their pets from anywhere. They offer two interactive pet cams: Pet Cube Bites and Pet Cube Play.
With the Bites variant, the pet owners can treat their pets and has a built-in laser light (safe laser to chase) that the owners can play with their pets regardless of where they are. The company is competing with Furbo, but Pet Cube offers better commissions than its competitor.
---
FurHaven sells the best and most luxurious pet beds. Many pet owners are willing to spend huge money to get quality and good beds for their pets. They also sell orthopedic beds for older dogs. They offer a 10% commission for every product and a cookie duration of 30 days. No doubt that Furhaven offers some must-have products like beds with a luxurious touch; this, as a result, can open multiple opportunities for affiliate marketers. So, getting along with Fur haven's affiliate program can be termed an excellent choice overall in terms of affiliate programs.
---
Bark Potty gives a unique and natural replacement to pee pads. The product is perfect for helping pups and grown dogs relieve themselves in inconvenient indoor pet bathroom systems that need to be cleaned daily.
The tray lines prevent leaks, and it's both easy to use and train. It is a budget-friendly product, and it replaces over 60 pee pads. They have a 10% commission fixed per sale and a cookie duration of 30 days. So basically, Bark Potty offers a kind of much-needed product when it comes to taking care of your pet; this, as a result, can help you in making things better in terms of affiliate marketing. Having a 10% commission on the Bark Potty can be considered an excellent commission rate overall.
---
As we all know, older dogs suffer from one problem that is joint pain. Though there are some pain medications to relieve their distress, they have severe side effects too. The Dog Med Laser is the best alternative to give your older dog a pain-free life with home laser therapy as it does not have any side effects, providing dog owners a safe way tones give their dogs relief from pain. The instrument "brushes" the dogs with the laser, giving them a pleasant massage feel by relieving pain in the process.
They also provide a 10% commission per sale and a 30-day cookie duration. You can look after some excellent offers that you can get as an affiliate marketer, as Dog Med Laser offers more medical-related products, which can help you in getting along some excellent affiliate opportunities while earning a handful of affiliate income.
---
FitBark is a lightweight GPS tracker that monitors to help pets get a healthy and happy lifestyle. It also tracks their everyday activity, sleep patterns, and behavior-actionable insight to help you make more informed decisions about your pets. It has a small device attached to your pet's collar to monitor its activity level and overall health, behavior round the clock. The instrument is small, light, affordable, and fits all dogs regardless of breed size.
This affiliate program has a great earning potential as they do international shipping and customer in over 140 countries. Their commission rates start at 12%, and if you move a lot of products and become one of their high-volume affiliates, you can earn more. Consider that the average order is $100; you stand to gain $12 when you make a successful sale. In short, a higher volume affiliate is eligible for higher commissions.
---
Today, people take their pets' health seriously, not only for the sake of the pet but also for the humans around them. Pet Wellbeing offers eco-friendly products to pet owners, which they will like.
This open opportunity gives affiliate marketers to promote and earn a commission as the Pet Wellbeing Affiliate program managed through ShareASale. It offers a commission of 10% per sale with a cookie period of 60 days. In addition to all this, the feature that makes Pet Wellbeing an excellent choice among affiliate programs is its 60-day cookie, so once you have your thing done to some extent from customers half, you still have some possibilities to turn that customer into a successful affiliate income.
---
This website increases the experience of owning a pet and helps improve the relationship between people and their pets. Their product provides joy and reduces the inconvenience of owning a pet, with maximum comfort for the pets and attention to them at affordable prices. Note that a happy and healthy pet brings joy to the owners.
The Front Pet affiliate program offers a commission on each sale of about 5-15%, and ShareASale manages its program. The affiliate marketers get a 15-day cookie duration. Well, having front pet's affiliate program can be really helpful as they have got quite a good amount of pet products making Front Pet's affiliate program get you along with better opportunities in terms of affiliate commission.
---
This company offers customized food products for your dogs. Most dog owners are unaware of the ingredients to buy food for their dogs.
Unlike other companies, Ollie gives a subscription service that enables dog owners to tailor their dogs' meals, depending on their breed, age, and weight. Owners can Opt-in to receive dog food boxes every month without worrying about running out of dog food. They also offer a $60 commission for each customer you refer to and a cookie duration: of 30 Days, making Ollie an excellent choice in terms of pet affiliates.
---
With Rover, you can book trusted pet sitters and dog walkers who will treat your pets like family. Rover gives the largest network of pet sitters and dog walkers, both of which are high in demand. You could make money by marketing their house sitting, doggy daycare, and drop-in visit services, all of which have a persistent demand stream. You could even drive four and five-figure profit if you choose the right marketing strategy coupling with this affiliate program.
For pet owners, rover offers some excellent services making it an excellent product in the pet product market, where comparatively a 15% might sound low as compared to some of the affiliate programs that I mentioned above, but the number of sales, when unlocked and combined with that 15%, can give you some excellent results to get along with. For the first booking, they give a commission of 15% and store sales of 5%, and a period of 30 days cookie duration.
---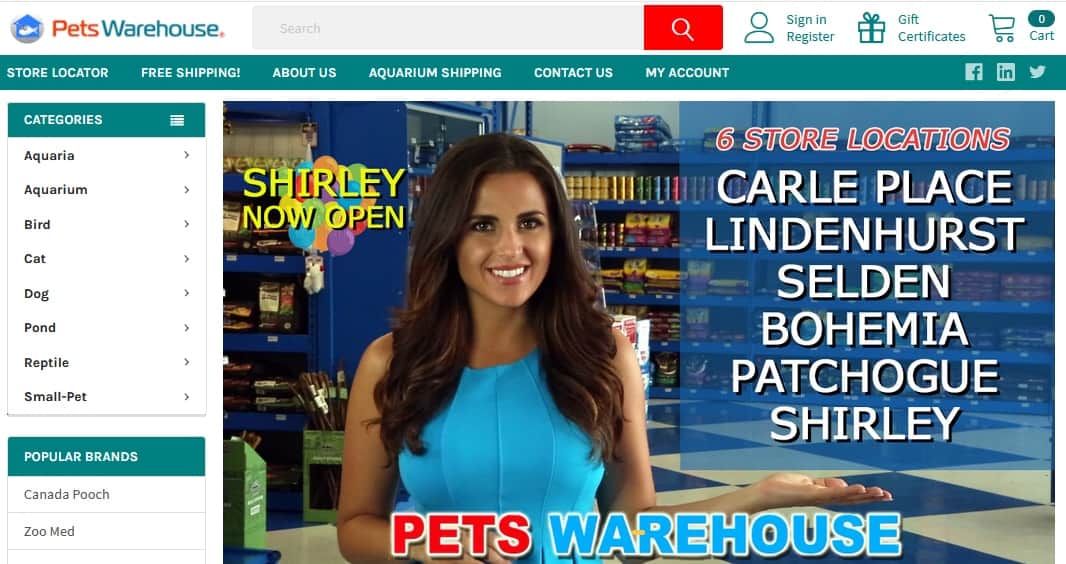 Pets Warehouse offers a wide range of Pet products. As they have everything a pet owner would ever need to purchase at great prices, and the top pet retailers in the industry with tons of info about various animals to help decide the owners to choose with the best deals.
ShareASale manages the Pet Warehouse affiliate program by offering a commission of 8-10% for each sale and a cookie period of 30 days. This range of different pet products, when embedded with 8-10% for each sale, can open a number of opportunities for you as an affiliate marketer.
---
Downtown Pet Supply offers thousands of pet products and supplies right from leashes and collars to treats and rewards, all with free shipping upto half the retail price as they provide a wide variety of products that affiliate marketers can promote.
Downtown Pet Supply offers a 7% commission per sale: below-average commission rate and 30-day cookie duration. But this program is right for only those blogs that attract a lot of traffic. Suppose you have a substantial amount of organic traffic on your blogs. In that case, you can look after this affiliate program, as the 7% commission, when compared added with a good amount of organic traffic, you can get along with some excellent results.
---
This company adds Cannabidiol to dogs, cats, and even horses food to make them more healthy and lively as Cannabidiol is the highly researched compound found in the industrial hemp plant – Cannabis Sativa. The CBD oil for pets is delicious, contains no THC, non-psychoactive, and will not make the pets "high."
They claim that it treats lots of pet diseases and health problems. An affiliate marketer can take this opportunity to earn lots of profit from this affiliate program. The Holista Pet offers a 25-40% commission depending on the product with 30-day cookie duration.
---
🌟 Pet Affiliate Programs FAQ
Which is the highest-paying pet affiliate program?
There are many pet affiliate programs that offer a lot of products to promote along with high commission rates. Check the following list of top pet affiliate programs that you can join with ease.
1. Pet Cube
2. FurHaven
3. Bark Potty
4. Dog Med Laser
5. Pet Wellbeing
6. Ollie
Are pet affiliate programs free to join?
Yes! Almost all the above-mentioned pet affiliate programs are completely free to join. Once you complete your registration on any pet affiliate program, they will check your application and approve it so that you are able to promote their products on your site and can earn money.
How can I join a pet affiliate program?
Here we have mentioned various highest-paying pet affiliate programs that you can join easily. In order to join any pet affiliate program, you need to register yourself first and be accepted as an affiliate into the program. You will find many affiliate programs that are free to join.
How do I find products to promote as a pet affiliate?
If you want to monetize your petcare affiliate site, then you need to join various pet affiliate programs like Pet Cube, Chewy, Ollie, Bark Potty, etc. You can even use affiliate network websites such as ShareASale and Clickbank to find pet-related products.
How much commission does the pet affiliate program offers to affiliates?
The commission rate offered by pet affiliate programs may vary. But typically, the commission rate may be around 5% to 10%.
---
Conclusion: Highest Paying Pet Care Affiliate Programs to Make Money in 2023
It's good news for the affiliate marketers and influencers because they can earn money by promoting pet care products and earn a commission for them, as the pet niche is one of the fastest-growing industries in affiliate marketing, Most pet owners are looking for products that cater specifically to the type of pet they have. Today, people care for their pets as they do for their own families, so they want the best products. Build trust by publishing useful content and being selective about the products you wish to promote that will give you a long way towards helping your bottom line.
Here, we have covered top-rated pet affiliate programs based on cookie life and commission. Having set preferences and plotting a general strategy will help with long-term goals. These were some of the best pet affiliate programs which have made their way around our top 12 list; in addition to all this, it is worth mentioning that pet products have opened some excellent opportunities for affiliate marketers.
All that is left is to choose the right ones to bring you the most profits. Hope you loved our detailed article on top pet affiliate programs in 2023. Feel free to comment if you have any ideas or questions. Happy Monetizing!!