Blogging is incomplete without SEO. Days are gone when people just use to publish content and get traffic without any extra efforts
Now every smart kid on the planet is thinking to launch a blog to earn money. Hence competition is still the extent. Here are the most used updated Premium WordPress SEO plugins for 2021 which really works.
Instead of spending hundreds of dollars in hiring an SEO expert it is better to get a robotic Premium WordPress SEO plugins which work on autopilot and drives tons of traffic towards your WordPress blog.
Premium WordPress SEO Plugins – Updated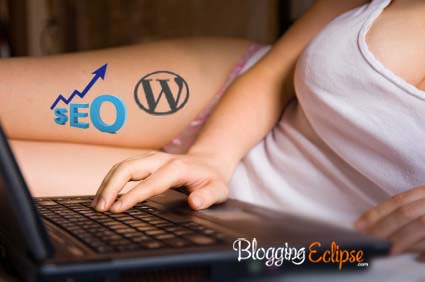 If you are still frustrated in blogging because of low traffic, then it's the time to change your strategies. Please remember old SEO tricks and approach doesn't work at all now. Google wants only natural and high-quality content on their first page. No unethical SEO practices gonna work.
Do we really need WordPress plugins for SEO??
Apart from off page optimization, link building & social media optimization, On page SEO optimization plays a significant role in boosting your rankings. Noways It is not possible to rank without better on page SEO.
How does On-Page SEO Work:
Google is smart enough than what we think, You will not be able to rank higher on google without proper on-page SEO, or if you over optimization it, your site will be penalized.
Pro bloggers & severe internet marketers have strategies & secret researched technique for on-page SEO. Hence we need an expert SEO plugin which takes care of all ON page SEO including optimization keywords, long tail keywords, meta tags, etc., etc..
When you have proper ON page SEO plugin, and you are writing high-quality content, then you do not need any other marketing software as this would be enough to rank best for your keywords.
So taking a step ahead in simplifying search engine optimization for WordPress, the following top 3 plugins are the best to drive traffic without doing anything. It is like an SEO expert with you. Most of the pro bloggers and internet marketers including me use one of these SEO plugins to supercharge WordPress blog search engine optimization.
Let's see what does premium plugins provide as compared with the free one.
The free plugins which are widely available will always have limited resource and will just provide you limited SEO which is not only enough to rank on the first page of Google.
1: SEOPressor (My favorite)
I use SEOPressor personally on my two high traffic blogs, and I could proudly say that SEOPressor is secret for so much traffic on my blogs. The innovative SEOPressor plugin made by Danial Tan (SEO expert) is #1 premium WordPress SEO plugins used by thousands pro blogs and companies. SEOPressor does all On-Page SEO including keyword targetting, density, headings & meta, social graph and LSI keywords. Its unique system related keyword by our content and add it In WordPress post, this helps to drive tons of traffic.
SEOPressor uses Use Perfect Keyword Decoration To Entice Google l, the revolutionary SEO plugin have hundreds if the feature to save your time in doing SEO manually. It complies with all the policy of Google webspam team, hence making it best ethical SEO plugin.
Everything can't be free in this world, as said the free plugins are for limited usage. To drive traffic to your blog beyond your imagination, I will recommend you go with any premium plugins as I have personally seen the difference between free and pain one in my blogging career.
SEOPressor just costs $47 for Lifetime, which you can make in a day with its powerful set for your WordPress site. The plugin comes with 60 Days No Questions asked money back guarantee.
I and many Save up to 4 Hours everyday, thanks to SEOPressor Connect
2: Easy WP SEO
Another ultimate SEO plugin which comes in the budget, the slogan of the plugin says "don't ever think to run your WordPress site without Easy WP SEO. The plugin focuses on ON PAGE SEO and has numerous of features as compared to other plugins
Easy WP SEO plugin just comes in $17 which is very cheaper rate however it provides a lot of functionality which is worth thousand dollars. The plugin just flat out does a better job helping you optimize your WordPress site's posts and pages for Google and the other search engines. WAY better! This is developed by Bryan which is a pro affiliate marketer and SEO, It is available on Warriorforum for purchase.
3: Premium SEO Pack – WordPress Plugin
Another new innovative premium WP SEO plugin developed by codecanyon with all latest SEO updated features and great support at a cost-effective price. This Premium SEO Pack plugin just costs $39 with tons of features more than any plugin. To be honest, I have not personally used this plugin, but my friends and other bloggers are happy with it an hopefully I will buy it for my new blog soon.
Premium SEO plugin by Codecanyon includes ON-page optimization, SERP tracking, link builder, SEO friendly images, local SEO, page speed insights and many many more. As per the reviews of real customers on the official plugin site, users are really impressed with the innovative plugin which will lessen your SEO burden till 90%.
[su_divider top="no" size="2″]
Conclusion :
These were the best Premium WordPress SEO plugins for 2021. I have been using SEOpressor on my most of the blogs and just love it. Other two are also worth giving a try as you will never be regretted investing your little bucks in it as they will surely give you a lot of results.
There are so many other paid SEO plugins for WordPress also available, but I do not recommend additional as I think they are not worth, nor they can compete the above mentioned for now. So start using the best Premium WordPress SEO plugin for better on-page SEO strategy.
Are you using any Premium SEO plugin on your Blog? I will be glad to know its results and what is your opinion on this Segment, Do share your views via the comments section below and Happy Blogging!