Have you ever faced or heard about a negative SEO attack on a website? Well, that my friend is a really devastating stage for those who have created something with great efforts and is destroyed just in a blink of an eye.
But as we know that affiliate marketing has become the most competitive industry and accommodates people who can't stand other people's success stories.
It is quite not fair and totally unethical to ruin someone's hard work within a few days. Well, every industry has its ups and downs, and blogging is also not left out of it. In the past few years, there have been dramatic changes in the SEO industry, as marketers have opted for an entirely different approach towards high rankings.
It is not easy to rank high on Google, as it was a few years before. Marketers are trying to put each other down by use of Negative SEO, as Black Hat SEO is challenging to accomplish and unable to give desired results. It is very much essential to protect your business online and be safe from negative SEO. For building an unbeatable brand online, one must understand this concept and pay attention to the 12 ways to protect your website from negative SEO.
---
What is Negative SEO?
Negative SEO is using unethical practices or a black hat to destroy a competitor's ranking on search engines. It can take place in numerous ways like:
deleting best links from your site
copy your blog content and share it on the net
hijacking your website
generating spammy links to your site
indicating links to your site with words like porn, Viagra, poker online, etc.
creating bogus social profiles by your name and destroying your image
Nowadays, Negative SEO has become a real menace to be dealt with, as it has already destroyed the reputation of many bloggers. One might not be able to fix this issue entirely, but prevention can be done with time. Many techie guys are ready to do negative SEO for your rival at a nominal price. Several forums have the black hat and negative SEO success stories lined up to show the expertise.
Google has tried to help the sufferers with its tool called Disavow. Disavow can be used as last resort to the problem and that also cautiously. You might have to keep your essential stuff aside as the tool takes around four weeks to complete the assigned work. But that's a lot of time for those bloggers who only live by this profession. So, it's better to take preventive measures beforehand and keep your website safe and trending.
Lets get Started..
---
Set email alerts with Google Search Console
Link your website to Google search console and get emails when your site is attacked by malware, has unindexed pages, faces server connectivity issues, or get penalty notice from Google. You can do this by signing in to your account and enabling email notifications in the Webmasters tools section.
---
Trail your Backlinks profile
Most spammers start performing negative SEO by building redirects or low-quality links on your website. To know that your site has been backlinked, use tools like Open Site Explorer or MonitorBacklink regularly. MonitorBacklinks is recommended as it is user-friendly and a potent tool that notifies you by email if your site has gained or lost any backlinks.
To get everything straight in your inbox, you just have to create your account on MB with your domain and then link it to Google Analytics account. You will be notified about the backlinks in only a few minutes.
---
Guard your top backlinks
The spammers might try to remove your best backlinks by contacting the owner of the link using your identity as their own. To avoid such a situation, connect with webmaster with the email having your domain name in it, instead of Yahoo or Gmail ID. It will prove your authenticity and hence preclude you from falling into traps.
Again you have to maintain a record of your best backlinks based on ranking or social activity by utilizing monitoring tools mentioned above. You can add a tag to your best backlinks for future references. By adding tags and listing them separately, you can come to know the status modifications, if any. On finding that the backlink is removed, you can call the owner for confirmation.
---
Safeguard your site from snoopers and malware
The safety of your website lies in your hands, as hackers can spam your site without your knowledge also. To make it safer, you can install Google authentications plugin by setting a two-step verification PIN on your WordPress site. On every signing inactivity, you will be notified on your phone about it. Also, don't forget to create a strong password using letters, words and special characters.
Next, you have backup your files and database regularly, and if you find that your website is allowing others to upload files, contact your hosting firm, and ask for antivirus to prevent threats.
Tip: Try MalCare– A Top WordPress plugin to protect your WordPress site form all types of attacks.
---
Look for twinned content
Copying and pasting your site content anywhere on the net is the most conventional method used by spammers. It might result in a low ranking of your site or site penalizing. Website penalizing will take place only in worst situations, as Matt Cutts told that duplicate content could never castigate a website in the SERPs in the first place.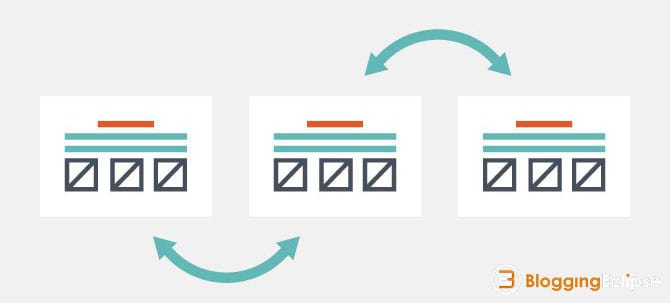 If your website is attributable to publishing the content first, then Google will look at it as the "sanctioned" source of that content, and recognize your site for that. But there are few unintended scenarios where Google crawlers find our content late, and the scammer takes advantage first by duplicating it on another ranking site.
You can check for duplicate content by using plagiarism checking software like Grammarly, CopyScape, etc. The premium version of this software will show you the website on which your content has been put.
---
Follow your social account mentions
Creating fake social media accounts with your mentions in it is indeed the easiest way to practice negative SEO. As soon as you come to know about such counterfeit accounts, remove them by stating them as spam. You can quickly know about the fraud conducted on your brand name by using tools like Mention.net.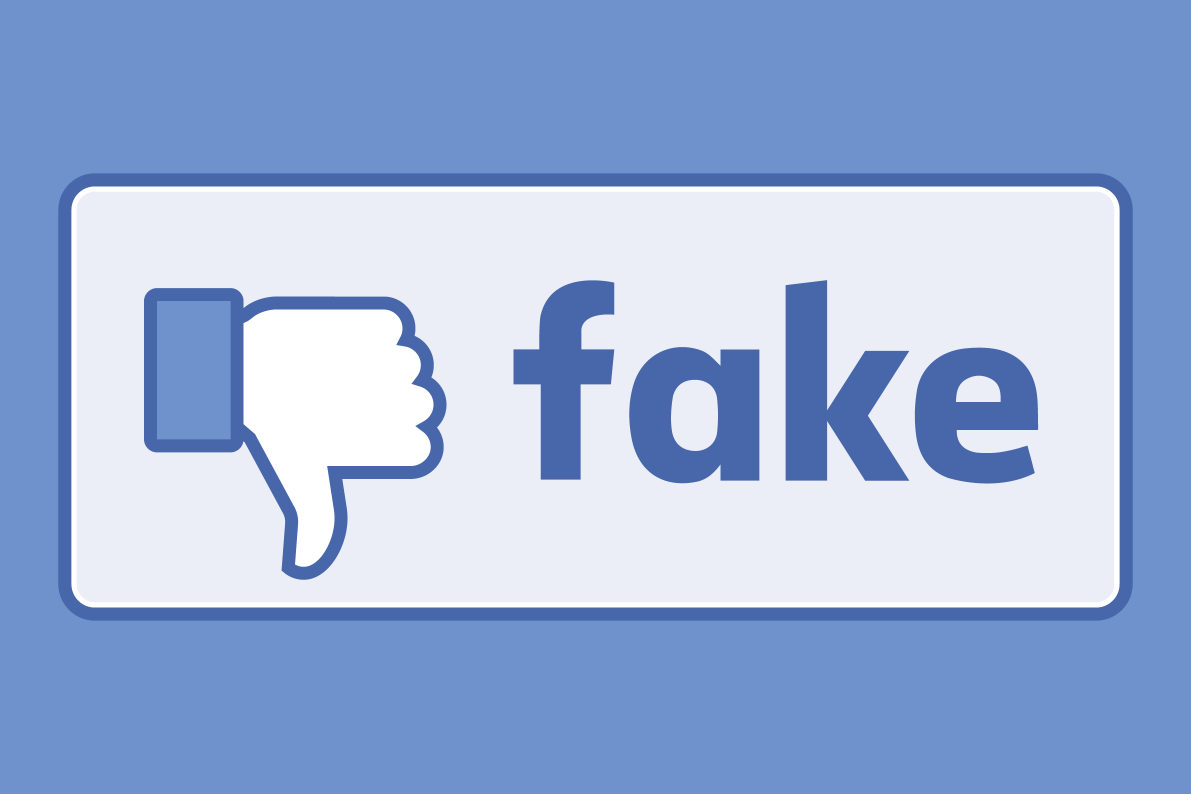 The tools will inform you of your mention on any social media channel, leaving you to take the right action. By creating an account on the tool, you have to tap on Click Alert and add your alert name and keywords to be notified about. Click Next Step to proceed, and on the net page, select the sources you require the tool to look for and add the domains you want to be dismissed. Now you get alert every time your company's name is mentioned on any blog, forum, or social channel.
---
Be watchful about website speed
The spammers might send too many requests every second on your server, resulting in high loading time for your site. You have to be careful about this as it might not slow down your server speed. To keep a constant watch on your website loading time and server uptime, you might take the help of a tool like Pingdom.
Like other tools, you have to create your account and set off email alerts to get notified when website server speed is turbulent. If you encounter such throttles, inform your hosting partner and ask for immediate assistance.
---
Don't practice wrong SEO techniques
Google has set guidelines for ranking in SERPs, and if you don't adhere to that, you are harming your own website position. The shady practices like linking to personal sites, acquiring links from blog networks or for SEO, and publishing bulk low-quality guest posts. You must be careful about building too many backlinks to your website with general keywords, and selling links on your site without using "no follow" feature. Try to use maximum mainstay text with your website name.
---
Avoid enemies
The digital industry is vast, and you won't know what everyone is doing or are expert at. So there is no point in arguing with anyone on social media, in blog comments or online forums. You cannot determine the ability of everyone you meet at various platforms and don't know what triggers them about your comment, that they start thinking negatively about you. It is advisable to behave in your limits while handling any kind of encounter.
You will find many rivals in the market who want to put you down at any cost. Some will put you down for fun, some will take revenge of some past incident, and others will try to outrank you in SERPs. The final crux is that you always need to have a thoughtful approach to everything, whether you like it or not. Even if you find something over your head, message them personally, but don't insult in public.
---
Monitor your SERP ranking
Every blogger must be alert about its ranking, and if an unexpected drop is noticed in SERP results, then it is undoubtedly a negative SEO attack. With the Penguin update from Google, complete de-indexing might be uncommon even if cyberpunk is engaged. But even a little alteration in Robots.txt of a site is likely to create irreversible casualty to your site's SEO panorama.
You can use a tool like SERanking to get a regular report of your website ranking and keep a close check on the performance levels. When you get notified of the changes, rectify the issue immediately before falling into deep trouble.
---
Observe the CTR
Click Through Rate is the way to know the number of views on the specific ad. You won't find any glitch until you see the process. Just by remodeling a Bot to aim some particular keywords, an offender can modify your ad-copy smartly that it rebounds the user back to their search results – subsequently showing a fallacious increase in bounce rate. This can instantly bring down your website ranking in SERP.
To avoid such a situation, take the help of the Goggle search console where all the stuff like keywords and CTR levels are recorded. If you find something shady on reviewing your website CTR, contact Google and deny the attacking links.
---
Go against Fake reviews
One who has put his hard work in building a particular brand will never like negative reviews about it. We all make mistakes in the starting, but that doesn't mean that we will entertain the wrong saying about our product and service. If you see a sudden bombarding of negative reviews on your site, then it is certain that an attacker is trying to bring down your brand name.
Use Google My Business platform to thwart them of their doing. By aptly using the tool, you can flag & report bogus and virulent reviews by extenuating their striking to a great extent.
---
Conclusion: 12 Proven Ways to stay safe from Negative SEO
Every blogger who has to build his online presence with perseverance and hard work will never want to get under such malicious negative SEO attacks. So, be watchful about any sudden turmoils on your website, and act accordingly with the help of the handy tools. It is less likely to get sudden negative SEO attacks as every blogger uses a powerful mechanism to safeguard his website. But prevention is always better than cure as attackers won't call you and tell you about their attacking plan.
I hope this post will help you in becoming a vigilant internet marketer and help you preserve your brand's virtue.
Do you know any other ways to protect your site from negative SEO attacks? Do comment in the section below, and tell us how you feel about these sudden brand spoiling attacks.