The wealthiest billionaires of 2022 in the world are an interesting bunch. They come from all sorts of backgrounds, cultures, and industries, and that is what makes it an interesting thing. They also have a variety of habits, hobbies, and interests. But one thing they all have in common is their dedication to making money. If you're curious about the top 10 richest people in the world of 2022, you've come to the right place.
If there's one thing that rich people know, it's how to make money. And they're not all the same. While there are similarities in how they earn their fortunes, there are also many differences between the people on the planet with the highest net worth.
You can never be certain who will top the list and claim the throne, but what we do know is that the journey to the top would have been easy for none. When life gives you this much privilege, it demands sacrifices. Today, we will not only get to know the richest global billionaires of 2022 but also their backstories. You will also find life lessons inspired by the life of these omnipotent personalities. So without any further ado, let's get started right away.
Who are the Richest People in the World? – The World's Wealthiest People 2022
10. Mukesh Ambani
Known for: Chairman and managing director of Reliance Industries Ltd
Industry: Various sectors (Reliance Industries and IPCL)
Born on April 19, 1957, Mukesh Ambani is a leading Indian industrialist who is the chairman and managing director of Reliance Industries Ltd. According to Forbes and Bloomberg Billionaires Index, Mukesh Ambani's net worth is $89.2 billion. That makes him the 10th richest man globally and also the second richest in Asia. Reliance Industries has a market capitalization of $208.78 Billion. The company deals with commodities and services such as petrochemicals, gas, oil, telecommunication and retail. Ambani was the wealthiest man in India until 2021, before Gautam Adani overtook him.
The founder of Reliance industries was Mukesh's late father, Dhirubhai Ambani, the man who built the billion-dollar empire from literally nothing. After the demise of their father, Mukesh and his other sibling inherited the company. Mukesh is a Stanford University dropout who helped his father when today's industry giant (Reliance) was still in its initial stage.
The most iconic business tussle between Reliance and its competitors was seen in 2016 when the company launched Jio services and 4G network devices. The market blew up, and the company gained immense profit. Today big names such as Google are investors in Jio. His company bought the famous Mandarin Oriental Hotel, New York, for a whopping $98 million. They also plan to invest a total of "$80 billion over the next 10-15 years on renewable energy."
9. Sergey Brin
Known for: Co-founder of Google, former president of Alphabet Inc.
Industry: AI technology and digital
Sergey Mikhailovich Brin is a Russian-born American business magnate, computer scientist, and internet entrepreneur. He, along with Larry Page, was the co-founder of the world's most used search engine, Google. The net worth of Sergey Brin stands at $93.8 B. In December 2019, Brin stepped down as president of Alphabet's parent company, Google. But he still remains a part of the company's board and a controller shareholder.
"Google has a market capitalization of $1.774 trillion." Google was launched in 2004, where they began trading it as Alphabet. Today it is the biggest and most common search engine and has the 4th highest market cap in the world.
Sergey was born on August 21, 1973, and later shifted to the United States. His father and grandfather both were professional mathematicians, so even Sergey got interested in Mathematics and called himself a science student. He met his other co-founder and companion at Stanford University, where they both developed Google while doing their advanced computer science degrees. They later dropped out to focus solely on the trillion-dollar plan.
This self-made billionaire is also ranked as the 'The richest immigrant in America.' Recently Sergey made the news, as the rumors took the spotlight. It was reported that his wife, Anne Wojcicki, and the world's richest man, Elon Musk, were having an affair. Later, the allegations were denied by all the parties.
8. Larry Page
Known for: Co-founder of Google 
Industry: AI technology and digital
Lawrence Edward Page is an internet entrepreneur and computer scientist who co-founded Google with Sergey Brin. He has been the CEO of Google two times, once from 1998–2001 and again from 2011–2015. He later became the CEO of Alphabet Inc. until he stepped down on December 3, 2019.
This 48-year-old techie billionaire was born on March 26, 1973. He got interested in computers and technology at a very young age. With both his parents in the field of science, Page had a very healthy growth of his brain and mindset. While pursuing his Ph.D. at Stanford University, He met the other co-founder of Google, Sergey Brin.
The search engine went public in 2004. And today, Google has a market value of $1.774 billion as of July 2022. It is one of the world's most prominent search engines and the fourth largest in terms of market capitalization.
In 2007, he married Lucinda Southworth; the couple has two children. In 2011, Page bought a luxurious Superyacht Senses, which cost him $45 million. The man also has citizenship of Newzeland and Greece. Page is also a shareholder of Tesla motors. He has invested in both Kitty Hawk and Opener, two startup flying car companies, as well as in space exploration firm Planetary Resources.
7. Warren Buffet
Known for: CEO of Berkshire Hathaway
Industry: Stock market, Investment 
Warren Buffett tops our list of the wealthiest people in finance. His net worth is $82.9 billion. Buffett is an American business magnate, investor, and philanthropist. He is a former CEO of Berkshire Hathaway and is widely considered the most successful investor in the world. Buffett began his career at 11 with the purchase of his first stock, and by the age of 13, he started filing taxes.
He was first exposed to the value investing philosophy at a Graham seminar. He opened his first investment partnership in 1956, which was named Buffett Partnership, Ltd. Buffett's most famous investment is his purchase of Berkshire Hathaway, a struggling textiles company, back in 1969. Today, Berkshire Hathaway is a diversified conglomerate with $650 billion in assets.
The "Oracle of Omaha" is also an investor in some other world-class companies, such as Dairy Queen, Duracell, and Geico. He is also very active in philanthropic works, with his name being involved in various charitable and noble causes. Buffett has donated a total of $50 billion towards charity and promises to give away 99% of his wealth. He very recently donated $4 billion to Bill Gates's charitable foundation.
6. Larry Ellison
Known for: Co-founder and former CEO of Oracle
Industry: Technology and Software
Larry Ellison is an American businessman, entrepreneur, and philanthropist best known as the co-founder, CTO and CEO of Oracle Corporation, one of the world's largest and most valuable software giant. He has been ranked as the sixth richest person in the world by Forbes magazine, with a net worth of $105.8 Billion. He also made the news for his 98% ownership stake in Lanai.
He was born to an unwed Jewish mother in New York City on August 17, 1944. Later, when he caught Pneumonia, his uncle and aunt adopted him. He never met his biological mother after the adoption until he turned 48. He describes his aunt or adoptive mother as very kind and generous, whereas his adoptive father to be completely opposite. He attended the South Shore High School and then the University of Illinois at Urbana-Champaign. Later, he shifted to the University of Chicago, developed an interest in computer designing, and dropped out and moved to Berkeley.
Ellison's first job after college was with Ampex Corporation, where he worked on software for data processing. In 1977, he co-founded Software Development Laboratories (SDL), which later came to be known as Oracle. Larry has had four failed marriages and is active in philanthropic work. His investments are pretty expensive and diversified.
5. Bill Gates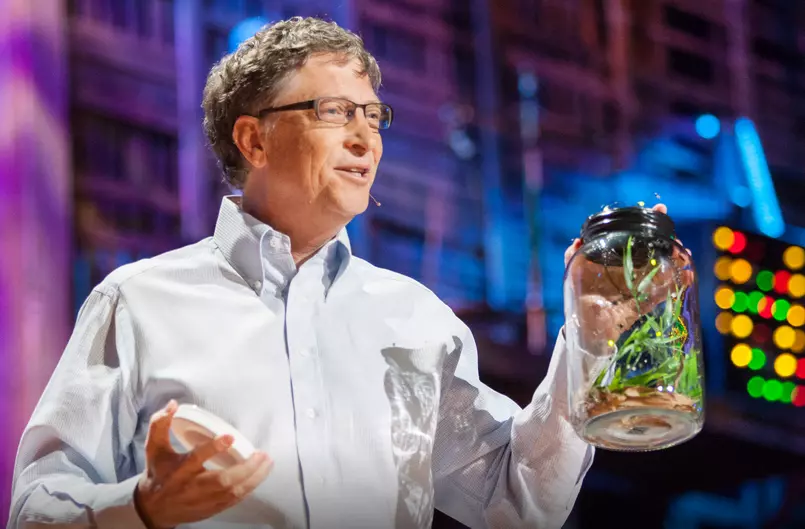 Known for: Founder and former CEO of Microsoft
Industry:  Technology and Software
Bill Gates is an American business magnate, philanthropist, author, investor and software developer. The secret behind Gates' wealth and fame is Microsoft, a software company he co-founded with Paul Allen. He owned the crown of the richest man on the planet from 1995 to 2010 and again from 2013 to 2017. But as of now, he is ranked fifth with a net worth of $112.2 B.
He was born on October 28, 1955, in Seattle, Washington, to William H. Gates Sr. and Mary Maxwell Gates. He recalls being bullied in his early childhood. He started off early with his programming. He did a lot of projects and created companies during his school time, which led to a vast increase in his practical knowledge.
He graduated from Lakeside School in 1973 and got selected at Havard that very year. He dropped out later to focus more on his goals. Then he collaborated with the creators of Micro Instrumentation and Telemetry Systems (MITS). The partnership used their Altair emulator that ran on a minicomputer, then the BASIC interpreter. The name was trademarked in 1976, but Microsoft went public in 1986, with an opening share price of $21.
He recently divorced his long-term wife, Melinda French, the couple had been together since 1994. Other than that, Bill has invested in various successful businesses. He actively participates in charitable works through the Melinda Gates Foundation. He has also been listed by Times magazine amongst the 100 Most Influential People for three consecutive years(2004-06).
4. Gautam Adani & Family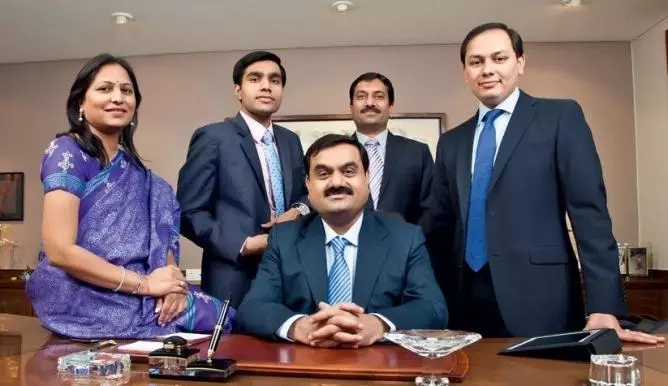 Known for: Founder and Chairman of the Adani Group 
Industry: Various sectors (Adani Groups)
On 21st July 2022, Adani superseded Bill Gates to rank fourth in the global standings. With a current net worth of $138.3 B, Adani is the richest man in all of Asia. This Indian Richie Rich is the founder and chairman of the Adani Group, one of India's largest and leading business conglomerates. The multinational group of companies deals in coal mining, oil and gas exploration, ports and power generation, among other sectors.
Gautam Shantilal Adani was born in 1962 in Ahmedabad, Gujarat. One of eight children, he was the son of Shantilal and Shanti Adani, who came from Tharad, Gujarat. After college, he applied for a Bachelor of Commerce (B.com) degree at Gujarat University and subsequently withdrew from it. He started his career as a diamond trader before founding the Adani Group in 1988.
Also read: Gautam Adani Net Worth: Forbes Latest Declared 4th Richest Billionaire of the World!
The very first establishment was Adani Exports (now Adani Enterprises). Apart from that, the group has branches such as Adani Green Energy, Adani Ports & SEZ, Adani Power, Adani Transmission, Adani Total Gas and AdaniWilmar. As of 2022, Adani Group has a market capitalization of $200B.
3. Jeff Bezos
Known for: Founder and former CEO of Amazon
Industry: E-commerce, Business, Technology
Jeff Bezos is an American business magnate, computer engineer, investor, and commercial astronaut. He is the founder, executive chairman, former CEO, and president of the world's leading ecommerce platform, Amazon. Bezos, as of 2022, has a net worth of $157.7 B, which ranks him among the top businessmen in the world. His net worth saw a downfall after his ex-wife Mackenzie walked away with a divorce settlement of nearly 20 million shares.
Bezos was born on January 12th, 1964, in Albuquerque, New Mexico, to a teenage couple who divorced years after his birth. His mother remarried, and her second husband adopted Jeff. He attended school in Houston and Miami before graduating from Princeton University with computer science and electrical engineering degrees.
After graduation, he worked on Wall Street as a financial analyst for D.E Shaw & Co., Bankers Trust, and Fitel before founding Amazon in 1994 with his wife, MacKenzie Bezos. In the early 2000s, he took out a $2 billion bank loan and started Amazon Web Services. Things didn't go as planned, and soon after, the company was on the verge of bankruptcy. But in 2013, Amazon got global recognition as the largest online shopping retailer in the world.
Bezos developed the Amazon plan while he was on a road trip from New York to Seattle. Other than Amazon, his other business ventures include Blue Origin, Nash Holdings, Bezos Expedition and Altos Labs (Co-founder). Jeff ruled as the world's richest man for four consecutive years, from 2017 to 2021.
2. Bernard Arnault & Family
Known for: Chairman and CEO of Moët Hennessy Louis Vuitton
Industry: Fashion and Luxury Brands
The second richest man on the list and the only European to have made it to the top 10 is Bernard Arnault. Arnault has a net worth of $165.9 B and is the chairman and CEO of LVMH, the world's largest French luxury goods company. He is also a businessman, investor and art collector. Fashion has gained speed in the modern era and is one of the fastest growing industries. And a lot of luxury fashion brands fall under the umbrella of multinational corporation LVMH. It, in total, has 60 subsidiaries, each of which manages several brands, such as Christian Dior, Fendi, Givenchy, Sephora, Bulgari, Tiffany and Co., and many others.
Bernard was born on March 5th, 1949 in Roubaix, France to Jean Leon Arnault and Marie-JosèpheSavinel. After graduating from École Polytechnique, he joined his father's company, Groupe Arnault. He later worked with multiple fashion houses as the company leader. In 1987 he along with Alain Chevalier (CEO of Moët Hennessy) and Henry Racamier(President of Louis Vuitton) formed LVMH.
The current market cap of LVMH is 341.26 billion. Arnault has 2 children from his first marriage (1973-1990) and three from his second marriage (1991-present). He lives in Paris with his present wife, Hélène Mercier and all five children, each of whom has a share in brands controlled by Arnault.
1. Elon Musk
Known for: Founder, CEO, and Chief Engineer at SpaceX; CEO of Tesla, Inc; Founder of The Boring Company
Industry: Automotive, Technology and Software, Business
And finally, the title of the richest man alive is owned by none other than Elon Musk. He has a net worth of $258.8 Billion, making him top the rich list. As the CEO, CTO, and Product architect of Tesla Motors, Elon Musk has become the greatest proponent of futuristic space ventures. SpaceX, a space tourism company, has become the hope for future space-oriented endeavors.
Musk is also the largest stakeholder on Twitter and has recently attempted to purchase the complete social network. He is also the founder of The Boring Company. Musk got interested in computers by age 10, and by 12, he developed and sold a BASIC-based video game for $500.
Also read: Elon Musk Net Worth: On Top of the World! Literally?
After his essential qualification and a few internships, he got selected for Stanford University's Ph.D. program in materials sciences. He quit just after 2 days and established Zip2, a web software company, along with 2 others. After that, his career only went up, and thus Elon collected his billionaire wealth, but he also faced a lot of controversies along the way. The market cap of Elon Musk's Tesla is valued at 310.31 billion. Musk is also a father of 7 children and has had two failed marriages. He also is known to have a lot of relationships, and because of this, he very often makes it to the headlines.
How Can I Become Rich: Lessons to Learn from the Life of Billionaires!
What makes a person achieve millionaire status? What does it take to be one? How does one get such extreme wealth? Do you need luck and privilege, or can anyone become a billionaire? These questions have tormented most people who read about the world's wealthiest people and their stories. In fact, being a billionaire remains the aspiration of many ordinary people all over the world. After all, what could be more glamorous than having billions in your bank account and a fleet of private jets in your hangar as well as a yacht moored at your own private island retreat? But how do you become a billionaire?
That is the million-dollar question that most people can't seem to answer. However, if you dig beneath the surface, there are several things that billionaires have in common, particularly their principles. What are they, and how can you inculcate these values in your own life? Let's find out:
Failures are Good: Most billionaires have failed at some point. It takes a lot of time, effort and energy to get to where you want to be. If you're not failing at some point along the way, then you're not pushing yourself hard enough. Failures are the greatest teachers and the only way an individual becomes omnipotent. Failures will be challenging, there is no doubt about that, but what matters is how you deal with them. As Edison quotes for his discovery, "I have not failed 10,000 times—I've successfully found 10,000 ways that will not work."
Be Flexible and Adaptable: Life's no piece of cake, and when you will work towards achieving your goals, you will undoubtedly face obstacles. But this is where most of the crowd is separated from the winners, as the majority refuses to change. Because change is tough, they deny stepping out of their comfort zone. That is why one should have an attitude that allows you to transform, adapt and work as per the requirement and necessity rather than whining about it, just like water.
Let Obstacles be Illusions: When a person gets determined to succeed at something, they might not get support but will certainly face obstacles. Now, these can be mind-made or society-enforced, just name it and it's out there. Caste, color, race, sex, age, body type and the list goes, people will pick on everything just to pull you down. You can definitely not stop them, but you can do something that is under your control, Ignore. Take criticism positively but don't let it stop you.
Prioritize and Worship Your Goal: Some people dream of getting rich, but they're not sure what they should do to get there. Set your focus, create a plan and just work for it as if there's no tomorrow. You should be passionate about what you do. Make it a habit to constantly learn and grow, and always strive to become better at your craft. Wake up early, prioritize your vision, indulge in your work, and cut out all the other distractions.
Develop a Millionaire Mindset: Learn to say no to things that don't make you money. Most self-made billionaires are hyper-focused on their primary source of income. Also, develop a strong work ethic which is the key to making money. A billionaire-in-the-making can't afford to waste time or energy on distractions or daydreaming. They must be entirely focused on the things that will make them money.
Top FAQ on Richest Billionaires
Who is the richest person in the world as of 2022?
As of July 2022, Elon Musk stands as the wealthiest man on planet earth. He has amassed a total net worth of $258.8 B. In 2021, Elon Musk beat Jeff Bezos to become the wealthiest man.
Who were the top 10 richest people in 2021?
According to the list of 2021, the richest people then were:
1. Jeff Bezos
2. Bernard Arnault
3. Elon Musk
4. Bill Gates
5. Mark Zuckerberg
6. Warren Buffett
7. Larry Ellison
8. Larry Page
9. Sergey Brin
10. MukeshAmbani
Who is the world's richest woman in 2022? 
Francoise Bettencourt Meyers, the heiress of L'Oréal, has a net worth of $72.0 B, making her the richest woman alive. She ranks 14th in the global ranking of the wealthiest people in 2022.
How many trillionaires are there?
As of 2022, the earth has no trillionaires. The wealthiest man that is ElonMusk, has a net worth that is close to approximately a quarter of a trillion. But according to the resources, there are a total of 2,668 billionaires alive.
Who is the richest actor and actress in 2022?
The American stand-up comedian, actor, and producer Jerry Seinfeld has been crowned as the richest actor with a net worth of $1 billion. As for the richest actress, the title has been awarded to the Olsen twins, who have a net worth of $500 Million.
Which are the top 5 countries with the highest number of Billionaires?
The following countries have the highest number of billionaires as per the latest data and estimations:
1. United States – 725
2. China – 700 
3. India – 140
4. Germany – 135
5. Russia – 117
Conclusion: The Richest Billionaires in the World – Will the world have its first trillionaire by the end of 2022?
When you look at the super-rich and wonder how they got that way, it can seem like a mystery. Are they all just lucky? Do they come from wealthy families or have just struggled to the top? The list contains billionaires, some of whom are self-made while some inherited their empires, but each contributes significantly to economic growth. The list has been formed with the help of information extracted from the Forbes Real-Time Billionaire list, Bloomberg Billionaire list and other reliable sources.
Some of these individuals have given much of their money away through charitable trusts, foundations and other philanthropic ventures. Others are noted for their frugal habits and luxurious lifestyles. The list of the world's richest people for 2022 may change with time, but a question still remains unanswered: Who will be the first trillionaire?
Also read: