Hi! Let me ask you a question first, do you still have a little doubt in your mind that online marketing may or may not benefit your business? Wait, what? You still do? But why? By now, I have covered tons of articles that show how online marketing could be your best shot!
In this Covid era, I think it is safe to say that soon everything will go digital, and eventually, we have to as well. We cannot rely on post offices, physical markets, and everything that makes us go there at all!
Every payment is going cashless, no matter if you are buying a vegetable or meat! So, what does this say? It says that now it is high time for you to pull up your pants and start using the digital facilities to rake money even in this pandemic period!
But, if you still have this doubt, let me assure you this article on ✅Sendlane Review will clear them all! But first, you will have to know what Sendlane's platform is all about, so we will cover the features, pricing plan, and benefits of using Sendlane for your business!
---
In-Depth Sendlane Review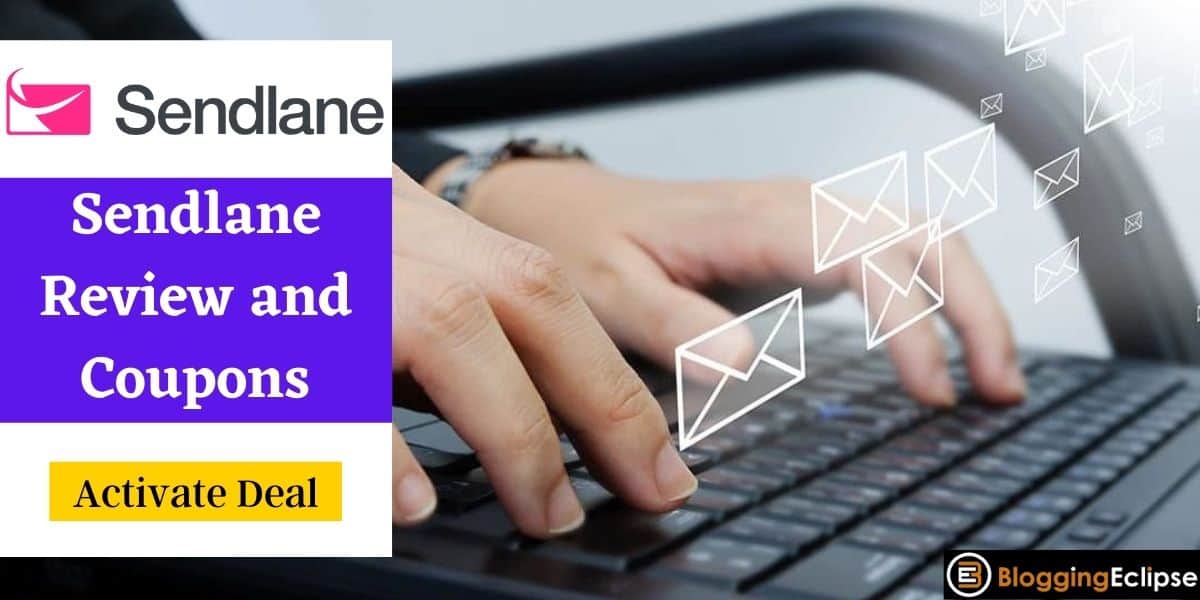 Sendlane is a cloud-based email marketing business solution for content creators, digital marketers, and e-commerce companies. Not just email marketing, this tool helps the other purpose for you such as email tracking, event tracking, marketing automation, deep insight into Shopify.
25% OFF
Get 25% OFF on all Sendlane Yearly Plans
Essential features include email automation, performance tracking, real-time reporting, and analytics, as well as email retargeting.
When did Sendlane Come Into the Business?
Sendlane is a kid compared to renowned email marketing companies like Aweber and GetResponse. Sendlane was established in 2013 by 3 Co-founders: Jimmy Kim, Zakariah Meftah, and Anik Singal. They were all digital marketers who weren't entirely persuaded by what existing email marketing tools offered to marketers.
In 2015, they got their first customer, and from there, Sendlane has swiftly grown to over 40,000 users as of 2017. In my individual experience, I haven't seen any significantly contrary comments about Sendlane in marketing communities. They seem to have quite a solid reputation in the online market.
---
Key Features of Sendlane
Besides email marketing, Sendlane offers many other astonishing features that you can directly integrate into your platform and make your online business easier to handle.
#1. Official Reporting & Analytics
Every helpful email marketing tool must have real-time analytics and report for emails sent via the platform. Sendlane is unique as its users will access its basic-level, real-time reporting, and analytics feature. That covers the essentials such as:
Click rates
Open rates
Unsubscribes
Link Clicks
Nothing is overwhelming here; you can easily manage your work without indulging much in the integration process.
#2. Automation Process
The Automation process of Sendlane is highly responsive. It flows people from one list to another and pushing them through various funnels. It carries the subscribers to a list that could bring you more commitment and more deals.
It facilitates more tasks for you, those tasks include
Create highly converting funnels
Subscribe to the Notifications
Clean list of inactive subscribers
It also uses tags to segment subscribers. Sendlane helps by using the labels for your subscribers and send every detail of your subscribers based n their activity. This way, you can target more.
Also, in the dashboard, you can decide between the auto-responder series and the automation workflow.
#3. Landing Pages
Some companies offer more than email marketing, including Webinars, CRM, Landing pages, Forms, and more. It gets tough to tell where the line is between an email marketing tool and a general marketing tool CRM.
With Sendlane, you get an additional Landing page creator to create landing pages for your business.
This might be useful for some marketers, and maybe not for some. But, some marketers go out of their way and want an all-in-one tool.
In contrast, others like to follow the traditional approach.
But, if in Sendlane, you are getting all the additions at the same price, then why not opt for it? There are almost 50 landing page templates to pick from, with a great diversity of designs. Once you get into it, you can upload the code to your website or host it on Sendlane's domain.
There are a few compelling features included in specific templates:
Retargeting
Countdown timers
Video
Popups
And your landing page already has built-in analytics to review the performance.
#4. Multivariate Testing
The capability to compare them to see which performed adequately is key to reaching your marketing goal. That's what A/B testing does.
Sendlane calls it Experiment- Multivariate Testing. You can test up to four distinct components. Content, Subject line, Pre-header can be tested. When you choose the percentage of the audience you want to study with, then settle for the metrics you want to test. Lastly, Sendlane automatically regulates how those metrics impact your campaign and decide the winner. The email that delivers more reliable is extended to the rest of your contact.
#5. Level-Headed Popups
In my opinion, this is an ingenious feature that will profit eCommerce merchants more. It isn't the usual popups you create but an intellectual one that tracks your audience's consumer behavior. Then the popups show up when it matters most in their customer's journey. It helps attract more subscribers to your list, drive down browse abandonment and boost your revenue. It's even more exciting to know that you can synchronize them seamlessly with your self-regulation funnels. These rational popups can be floating bottom and top banners, Pop-ups, Inlines, and Floating boxes.
---
Shopify Integration
Here you can make use of Sendlane's event tracking feature Sendlane. Also, you can use the uncomplicated "copy and paste" integration install of Shopify to track and follow every step of their buying journey.
You will also be able to navigate when your customers are moving from one site to another. In short, you will be able to track your customer's daily details. These new in-depth data capabilities also enable users to readily capture the record of your customers' behaviors on your Shopify eCommerce Store. That includes everything from website visits to product purchases, how much they paid – in cash and time – and so on. Sendlane will assemble all this pertinent information for you.
---
Sendlane Campaigning Newsletters
Just like the other email campaigns, build the newsletter campaigns with the Sendlane. It does all the tasks for you in creating the newsletter.
You can easily make the newsletters as it has the following features:
Drag and Drop editor
Schedule and optimize the newsletter with ease
Build your template or choose from the list of templates.
---
Sendlane Pricing Plans
Without discussing the pricing plan, this Sendlane review will be incomplete. The pricing plans include the amount you need to pay monthly or yearly according to Sendlane's pricing plan format:
They offer 3 different pricing plans from which you can go for the desired one.
$99/month- 5000 contacts
$249/month-10,000 contacts.
Special New Customer Education Plan
(Sendlane access + ecommerce academy) @ $497-for up to 5,000 contacts.(One time Payment)
However, the Pro Plan is most popular and offers the following features:
Automate your SMS marketing.
More than one user can have access to your account.
VIP migration services
Dedicated account management
Onboarding support
---
Major Benefits of Sendlane
If you decide to go for Sendlane, then you are going to get these many benefits:
Smooth landing page & email editors: The drag and drop editors are simple to use.
Excellent support documentation: The knowledge base is full of well-written tutorials with images.
Advanced automation: This gives you the ability to send emails based on a wide variety of subscriber actions.
Intuitive, modern design: Every aspect of the tool is well designed and easy to deal with.
---
🌟 Sendlane FAQ
---
Conclusion: Sendlane Review 2023 + Discount Coupon | Should you go for it?
At the beginning of this article, by the time I wrap up this article, you will have a comprehensive knowledge of how an email marketing tool works. Also, I hope now you know that how much important online marketing is.
It will benefit you in monetary terms, but it will also ease all the hard work you do when dealing with things offline. So now, do you believe me? Now, do you think the facts of digital marketing? If you are not cleared about things even now, I recommend you go through the articles on our website related to online and digital marketing. I am sure those will clear up your mind.
Feel free to comment down in the sections below. Until then, Sayonara🖐