Are you looking to promote SEO software or services via Affiliate Marketing on your blog or website?
There are plenty of SEO/Digital Marketing cloud-based tools like Keyword research, competitor analysis, backlinks finder, SEO Spy, etc., which are very popular in the market, and almost all of them have their affiliate/referral programs that allow affiliates to make money promoting them. This article will look at the best SEO affiliate programs and how they can be used in order to generate income from their site or blog.
Do you know, Almost all of these hotcakes products have affiliate programs that allow you to earn thousands of dollars promoting it online. While there are plenty of SEO tools affiliate programs, Here are a few of them which actually pay you a higher commission for a longer-term.
How do SEO Affiliates Programs works (Important fact)
While most of the SEO services & tools come with the subscription model like monthly or yearly billing, The affiliate commission also works on the recurring model.
For Example, if you sell an SEO product that is priced at $99 per month and your commission is 35% of it. So you will be earning $35 every month for that particular sale till the subscription is continued. Hence most of the affiliate campaigns in this niche offer your recurring commission, which is 100 times better than one-time earnings. Hence the more sales you refer, the more money you make in Autopilot mode.
---
Who should promote SEO/Software or Tools on your blog:
Whether you are a blogger or pro internet marketer…..
SEO tools, website ranking services, etc. is what all internet entrepreneur need nowadays to get success in the online industry, without the help of premium Search engine optimization data analysis tools and services it is the tough job to get organic traffic and expose your brand.
These SEO tools actually make your work-load lesser by keeping you updated with proven SEO strategies, Keywords to use, checking competitor keywords, etc. and hence promoting these tools to make extra money is always better as you are supporting something useful to help your fellow bloggers or Internet marketers.
Here are the checklist and types of the website on which Promoting SEO Software will give your result.
Blogging/Affiliate Marketing Blogs/Forums or communities
SEO tips and tricks blogs or forums
Digital Marketing, growth marketing tips and tricks blog
eCommerce blogs and websites
Blogs dedicated to freelancing, money from home, etc. types of sites
Any website related to SEO, Digital Marketing, Social Media marekting , online earnings, etc..
---
Top 10 SEO Affiliates Programs in the World: [Updated 2023]
Here come the best-handpicked affiliate/ referrals programs for SEO services and tools which are widely popular and pays huge commission on a recurring model.
BeRush Affiliate Program for SEMRUSH
BeRush is an in-house affiliate program for SEMRush, We all know SEMRush which is a #marketing toolkit for Digital Marketing professionals. It offers the best services for SEO, paid traffic. Social Media, etc. SEMERSH is widely popular among bloggers, internet marketers, and SEOs. It offers the best in-depth competitor backlinks and keyword analysis which help you to rank keywords, spy on your competitor's inbound links, etc
BERUSH is its own affiliate panel for SEMRush products & services. One can Join BeRush to promote SEMRush as it offers the highest 40% commission for all subscription sales.
BeRush (SEMRush) affiliate program benefits
Up to 10 years of cookie life with "the first cookie wins" attribution model.
Twice a month receive commission payments when you reach the minimum threshold.
Payments via PayPal & wire transfer.
Speedy signup process with pre-approved all affiliate applications.
Exclusive promotional rights to one of the world's highest competitive intelligence services.
SEMRush is always the best service to promote to Digital Marketers, eCommerce clients, Bloggers, Dropshippers and anyone who wants to rank higher on SERPs. You get a 40% commission on a recurring model, so once you attract huge referrals, There will be consistent income on autopilot.
Pro bloggers and Affiliate Ninja's are working in the niche of SEO/Blogging are making over 💲5000+/Month from SEMRUSH Affiliates.
---
Link-able Affiliate Program
Link-able is a unique platform that helps content marketers acquire relevant and diverse backlinks by smartly connecting them with elite journalists and bloggers. Content marketers can post projects representing a page they want to build backlinks to, and the authors will apply to their project, offering to develop a relevant backlink for them. With Link-able, Content marketers can passively acquire high-quality backlinks, all built using white hat techniques by experienced authors.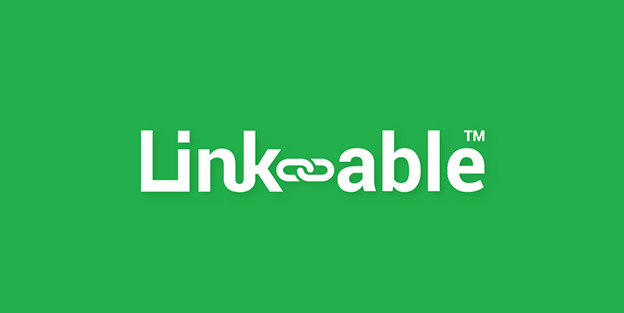 Read More: Link-able Review: Connecting Content Marketers and Content Authors
The Link-able affiliate program is a great program for any affiliate in the SEO niche. They offer very high paying commissions for each user you can refer over to their content marketer network. What makes their program so great, is their reoccurring commissions. You can earn up to $300 per commission, for the entire lifetime of your referred user.
Link-able affiliate program benefits
Commissions as high as $300 for each purchase
Reoccurring commissions for the entire lifetime of your referred user
Payouts via PayPal
Customizable affiliate links & dedicated affiliate support
90-day cookie-based tracking
High converting products with low return rates
Link-able affiliate program lets you monetize from content marketers as well as content authors. you can promote it on any type of website or YouTube videos to drive traffic of content marketers who are looking for natural links from relevant sites.
---
KWFinder Affiliate Program
KWFinder is no doubt, one of the top Long-tail keywords finders with low SEO Difficulty. The tool is highly trending among SEOs and bloggers as it has come to limelight very fast due to its cost-effective pricing, multiple products like Rank tracker, SERP checker, SERP miner, SERP and ability to find hidden gem long-tail keywords.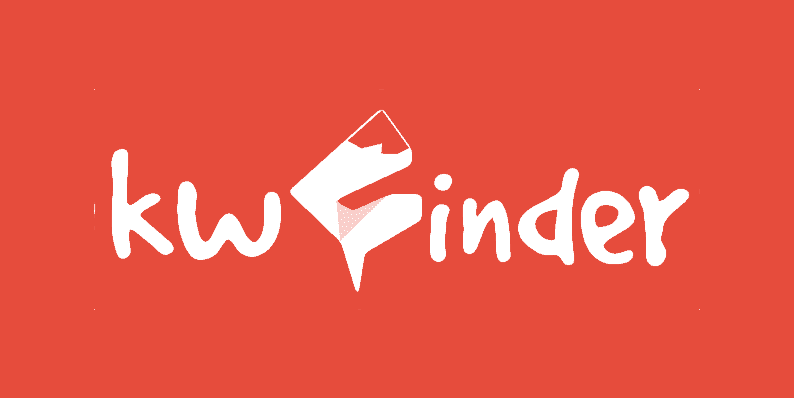 Read More: KWFinder Review: The # 1 long Tail Keyword Research Tool
The tool is Freemium. It comes with a free and premium subscription version, which enhances the keyword search limit and additional premium features. KWFinder offers a 30% recurring commission to all its affiliates for a lifetime. For example, if your referred user subscribed for a $100/month plan, You will be earning $30 for as long as he is active in billings.
KWFinder affiliate program benefits
30% lifetime commission for each referred sales
Home baked affiliate program with robust built software and accurate tracking
Fast payouts via PayPal
Request your own customized coupon code for giving extra discounts to your clients
Cost effective product pricing attracts more users.
KWFinder is a brand owned by Mangools which also have dozens of other SEO products. One can earn over $600 per month by promoting KWFinder as it comes with numerous of promo materials, in-house tracking, long cookie duration, fast payouts, and even you can request for the special coupon code for your website by contacting Mangools Affiliate manager.
---
NinjaOutReach Affiliate Program
NinjaOutReach is ultimate all in one blogger outreach and leads generation marketing tool or bloggers, internet marketers, entrepreneurs & enterprises. The tool enables you to find influencers, outreach your brand or product or generate thousands of quality leads or save time growing traffic. This tool is trusted by thousands of Pro Affiliate Ninjas like Neil Patel, etc. and hundreds of online brands.
The NinjaOutreach affiliate program allows you earn 50% monthly recurring commission to for each client you refer. Their Affiliate program incorporates two products, The Ninjaoutreach Software and Ninjaoutreach academy. Both the podcast offers a 50% flat commission. Both of them have 4 different pricing plans on a monthly basis.
NinjaOutreach affiliate program features:
Flat 50% instant commissions for each customer every month.
colossal promo & marketing materials with in-depth guides and knowledge base.
Post Affiliate Pro tracking software for their in-house Affiliate panel.
NET 30 Days payment for matured sales with a minimum of $100 threshold.
NinjaOutreach is another favorite lead generation marketing tool that is used by online entrepreneurs and marketing ninja's worldwide. Start promoting it today to earn the highest recurring commissions.
---
SpyFu affiliate program offers a 45% recurring commission on service sales made by your referral link. SpyFu is a premium competitor keyword research tool for paid and organic search.
It lets you download your competitor's most profitable keywords performing for organic or paid search. Enabling you to increase your website traffic, track ranked keywords, make better connections, etc..
SpyFu has dozens of PPC keyword research tools, Quality backlinks filtering tools, Adwords keywords advise for your campaigns & much more. Its Affiliate program is managed under Viglink,. So you can use its tracking link from Viglink by visiting here.
---
LinksManagement Affiliate Program
LinksManagement is one of the largest quality natural backlink service platform where one can order real highest quality backlinks for every type of niche with niche-based links with various profiles. It enables you to buy DA40-DA100 backlinks pages with premium backlinks inventory in cost-efficient pricing. The USP of links management is they offer high-quality natural links that provide a positive ranking on google. It's not like other creepy backlinks services where you get cheap backlinks, but actually, it harms your site.

At LinksManagement, Their customer service team actually analyzes your site and tells you if you require backlink or not to boost organic rankings. LinksManagemernt offers $50 Affiliate commissions to each referrer who spent $100 on links Management. Moreover, when a customer registers from your referral link, he/she will get $50 free credits to use. It's a win-win situation for both.
LinksManagement referral program features:
Gift $50 Free credits to users by referring via your affiliate link
Transfer earned revenue to the bank or use as In-store credit in your account and get 30% extra
Complete in-house affiliate system with accurate tracking for clicks & conversions.
LinksMamnagent offers 100% manual links placement on top quality sites
You can withdraw the money in your account or transfer to links-management credit and get an additional 30% bonus if you wanna use their services. The customer gets $50 bonus when they register on LinksManagement, This promo can be used by affiliates to promote their services better to masses and boost affiliate sales.
---
Serpstat Affiliate Program
If you're looking for affordable SEO tools, Serpstat is a great choice for you. With their pricing plans starting at $69 and being cheaper than other competitors. Serpstat provides a variety of features that can help you get your most important results from search engine marketing campaigns., like:
Text analysis
Position tracking
Backlink analysis
Access to international data
Competitor research
Keyword clustering
Search analytics
Analyze keyword trends
Keyword research
Site audits
And much more
Since Serpstat offers a range of awesome features, along with the current sale going on, you should keep using them to your advantage. This is a great way to get people in the door and ensure that they stay. Unlike most other SEO affiliate programs, Serpstat offers a different commission structure where the more people that purchase their tool by following your link, the higher your rate of commission. They don't offer flat commissions either; here is their affiliate structure:
It gives you a 5% commission if you bring in up to 3 payments.
It gives you a 10% commission if you bring in 4 to 10 payments.
It gives you a 20% commission if you bring in 11 to 20 payments.
It gives you a 30% commission if you bring in 21 or more payments.
Serpstat will pay for your subscription if you promote it and attach the discount code. You can market this offer to your followers with a special coupon code. The amount of money you earn from your affiliate links will be multiplied by 1.5; this structure can help you pay for your own account!
Serpstat affiliate program benefits
You can receive up to 30% recurring commissions if you bring in 21 active people who are using the product through you.
The minimum payout threshold is just $50.
Payouts are done once a month through PayPal or Webmoney.
Get access to 24/7 real-time reporting.
They'll give you access to all banner and promo material promoting their tool so that you can promote it as part of your own marketing campaign.
---
The HOTH Affiliates Program
HOTH is a company that offers SEO tools for businesses; among them are Rank Checker and SEO Audit. They also offer PPC Calculator and SEO Packages that focus on high-quality content. HOTH is a platform with plenty of SEO tools. They offer many different packages to choose from and receive commissions for sign-ups that are received through their affiliate program.
You can promote their SEO products to start making money. On average, each of HOTH SEO clients purchases 2.68 packages (which ultimately results in a revenue of $400 – $600) within their first two months.
Affiliates can promote the wide range of SEO-related products HOTH SEO offers like:
Hoth X is an SEO service that can help you optimize your content for maximum conversions.
Hoth Guest Post is a tool where you can get quality guest posts.
Hoth Video allows you to produce high-quality videos for your website.
Hoth Blogger helps you to create high-quality blog posts. Make Hoth your choice for blog content creation.
Hoth PPC is a tool that provides PPC services for businesses and helps you boost your ads.
Hoth Business listings
The HOTH SEO affiliate program benefits
You can earn up to 25% commission on products bought from HOTH SEO
Don't lose out on revenue with a 60 Day Cookie
Getting access to a high converting funnel helps you make more sales by driving qualified traffic to your website and convincing them to purchase your product before they leave.
---
Authority Hacker Affiliates Program
Founded in 2013 rose to recognition for its amazing features. They also have some excellent training courses to teach you everything you need to know about building online authority sites, whether that's a blog or a content hub or something else entirely. Authority Hacker training courses provide templates that you can customize to build your content marketing strategy. They have several products on the list that are ready to use, like the ones below.
TASS helps you build effective affiliate and authority sites by providing a step-by-step system. It's a proven system with thousands of success stories, so you know it's well worth your time and effort.
Authority Hacker Pro primarily helps with growing your authority site. It provides a complete set of blueprints for you to choose from that are focused on increasing your traffic and engagement.
The Shotgun Skyscraper Blueprint is a simple but effective system for building powerful authority and links.
If you're looking to promote marketing training courses that are great, the Authority Hacker SEO affiliate program can help.
Authority Hacker SEO affiliate program benefits
You can earn lifetime commissions on all your orders with this great deal.
You could earn up to $990 per sale by promoting their courses.
They use the first policy for cookie duration. Cookie length will last up to 60 days at its most.
It allows for auto payouts if you link your Paypal account to Thrivecart, and payouts are sanctioned once a month.
---
SEOReseller Affiliate Program
The company is a digital marketing agency that provides all types of digital marketing services. They also have an affiliate program where you can earn commissions for referring new customers to this service. If you are looking for a website to handle all your digital advertising, SEOReseller is usually great. They can also handle your SEO projects to optimize your website's ranking.
Here are some of the services that SEOReseller provides its customers.
SEO Software
Resell Social Media
Resell PPC Services
Resell Web Design
Resell Web Hosting
White Label SEO
Resell Local SEO
Content Writing
SEOReseller affiliate program benefits
Client lifetime payouts and they provide instant affiliate setup.
All affiliates get lifetime cookies for all new referrals.
On all successful sales, you can earn a 6% commission.
$100 is the minimum payout amount.
It pays out commissions every 14 days through PayPal.
---
Some other top Internet Marketing Affiliate Programs you should consider promoting:
Well apart from these top SEO affiliate programs, there are dozens of more referral programs in this niche that pays up to $500 per sale and numerous pro internet marketers are always cashing out via its affiliate portals.
AFFlift Forum Affiliate program
SEOPowerSuite Affiliate program
AHREFS Affiliate program (Coming Soon)
---
How do super Affiliates earn 1000's of 💲💲💲 by Recommending SEO tools/ services
Ever wondered how do top marketers in the industry show off their thousands of dollars earning every month by promoting these SEO/ Digital marketing products? You might have noticed hundreds of popular blogs where you can see bloggers report their authentic monthly earnings, case studies, reports of recommending different products If we believe their stories are to be true then it's not difficult to generate this revenue in reality.
Let's see how they do it…
At first, they actually Try & use the particular brand before recommending to others, This is the first rule of affiliate marketing. One needs to use the brand or product fully and then only recommend to other buyers, So users can trust you more.
These Top Ninja's first try these tools,. Built trust score, Publishes case studies or experiment reports with that particular product, writes thousands of words blog content even publishes eBook for it and then that actual picture starts.
Once the product is scattered widely on their blog, it already starts getting sales via their social circles, Blogs, Friends, Followers, fans and even their email subscribers. And I as I said above, Almost all SEO tools offer the recurring commission for each month, So once you have a quality referral base, you will be earning the same or more amount of revenue each month by just putting one-time effort.
---
Final Words on Best SEO Affiliate Programs
SEO affiliate programs are a great way to generate revenue for content creators. It is an ideal choice for bloggers and internet marketers who have a huge following and want to monetize their content. We have listed Top SEO Affiliate Programs which pays substantial recurring commissions on a monthly basis. If you are blogging for money in the field of WordPress, Affiliate Marketing, SEO Tips, then promoting these programs is the hot cake for your blog/website.
Check out our other posts on affiliate marketing topic and scale up your earnings via these top Affiliate programs. Stay tuned with BloggingEclipse for more such articles. Happy Marketing. 🤞
Affiliate Disclosure: This post may contain some affiliate links, which means we may receive a commission if you purchase something that we recommend at no additional cost for you (none whatsoever!)