Every Freelancer wants to become a Blogger.
This is the era of blogging, Every other smart kind on the plant wants to become a blogger. There are thousands of pro bloggers in the industry who are making approx 20,000 dollars monthly income and this is the reason a new blogger get inspired to generate money online.
A Simple Definition for Blogging is to get a Higher return from small investments. Yes! If we concentrate on Growing technology and internet searches, Blogging is the only term that will enable you to earn money from different sources online. It may be from advertisements, sales, affiliate marketing, etc. Hence for all these only things you should know is to set up a good SEO friendly Blog.
Blogging is not a hobby anymore, Internet Marketers and pro bloggers are earning thousands of dollars daily from Blogging and it has become a full-time profession now. From Travel bloggers to food bloggers to tech geeks and affiliate marketers, everyone is blogging and making huge revenue online so why can't YOU?
Blogging is not so easy as it seems. If you are doing it ethically with a lot of patience and in the right approach then only you can succeed in this highly competitive market.
If you are just blogging for earning money and creating content for search engines then you are hitting ax on your own leg.
---
Setup a New Blog to start Monetizing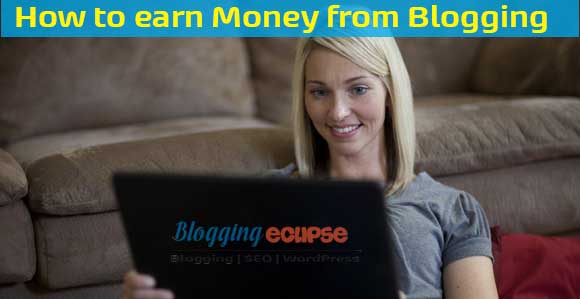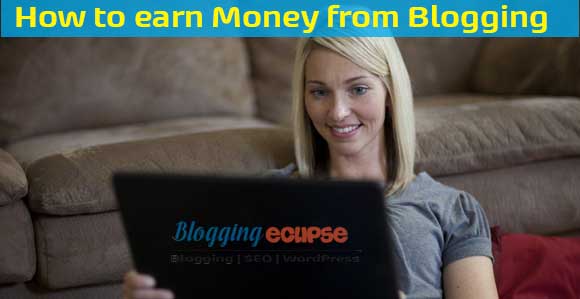 First of all, there are two platforms for blogging. (Blogger & WordPress)
The basic is Bloggger.com which is free but not recommended for earning. and second, the most popular is WordPress.org which is only suitable for blogging and making money online.
We are also using WordPress and 95% of Bloggers uses WordPress. It is a free open source platform but Web hosting is required for it so it will cost you a little. Putting some investments to get a Higher return in blogging is an awesome idea as I and other successful bloggers have done.
---
Steps to Setup a New Blog on WordPress
To Setup a New Blog you need to Get your Web Hosting & Domain. (NEVER go for free domain name like .co.cc and .tk) always have your custom top-level domain name which will help to make your blog a Brand online.
Recommended Host: Godaddy WordPress hosting + Free Domain (87% OFF)
By using the below coupon, you can grab Godaddy managed WordPress hosting in just $1/Month + free domain name.
Check out this post for more details about this Offer
Setup a New blog with Themes and Plugins on WordPress
When your hosting and domain are ready you can install WordPress to Setup a New Blog by one click from your Hosting control panel. There are thousands of FREE and premium themes available for WordPress which can be installed from the WP dashboard.
Recommended Plugins for WordPress
Now to make your blog much professional and ready for monetizing you need some plugins which will save your time and do most o the tasks, auto pilot
WordPress SEO by Yoast- The Best Free on Page SEO Plugin
JetPack – #1 plugin for social sharing, stats, spam protection & much more
Akismet : to (Spam Abusive comments)
Contact Form 7- For making a Professional Contact us page
Easy AdSense- Enable Google Adsense Ads on your Blog
Google Analytics for WordPress- Monitor your Traffic and Visits
Google XML Sitemaps- SEO Friendly Sitemap for Google
W3 Total Cache- Speed up your Blog
SEOPressor (Best WordPress Premium SEO Plugin)
You can search for these Plugins on your WordPress Dashboard and install it.
---
Writing Quality and SEO Friendly Posts
Your content is the king, The important step to setup a new Blog and rank it on the top is to Write Fully unique posts.
Never copy posts from different blogs because Google hates duplicate content and by doing this your blog will be penalized by Google search system. So to maintain a good page rank on google search results, make sure you produce unique content on your blog.
The better the posts the more traffic you get from Google.
Every new blogger thinks to make instant money when he/she start blogging. Instant money is not possible in blogging for the long term. One needs to have patience. Remember If time is Money then patience is gold Never use advertisements in starting 1 month, just write blog posts without any expectations and when your traffic is increased after two months then the time is arrived when you can make dollars from your hard work.
---
Detailed Guides To Earn Money Through Blogging
These 6 methods to make money are enough to earn a good income via Blogging. Read every guide in detail including its review and does it fits your content.
---
How to Increase Blog traffic [SEO]
SEO is the most important factor to start driving traffic and to start monetizing with It. Without good SEO, your blog is DEAD.
Keyword Research plays a very important role in boosting blog traffic. Search for profitable keywords using your favorite keyword research tools and get plenty of keywords about your niche to use on your blog post.
Check these Top 5 Best Keyword Research tools for bloggers.
Here are my sure-shots SEO tutorials which are simple and newbie-friendly.
Top 10 Blog SEO Tools (Ultimate Edition)
Top 3 premium WordPress SEO Plugins
That's all! just follow all the steps carefully to setup a new blog and earn money through it. If you have any doubts, problems or questions Just ask me though comments. Go no Forget to Like us on Facebook. Stay blessed & Happy Blogging!
Affiliate Disclosure: This post may contain some affiliate links, which means we may receive a commission if you purchase something that we recommend at no additional cost for you (none whatsoever!)