Amazon and Shopify are both E-Commerce platforms that have provided ample opportunities to a lot of sellers online. They are one of the largest platforms for e-commerce, which has been home to millions of options for sellers online.
If you think which platform is the best suited to your needs and requirements, here is a more in-depth insight about ✅Shopify Vs. Amazon.
Rollover❗ Check more information.
---
Shopify Vs. Amazon: Major Differences
Here is a comparison between Amazon and Shopify, depending upon different parameters.
Ease of Using the Platform
If you or someone is selling one pervasive thing that could be even a pair of socks, you will set up many E-Commerce shops on this platform. The whole process is super smooth and seamless.
We all love media that are easy and simple to use.
While using Shopify, you get a Shopify dashboard, which provides you with an overall view of all your top products, your sales breakdown, and a great encouragement for you to begin with. Shopify provides you with many tools that can be easily accessible to anyone and are powerful enough to give you a seamless performance.
While working with Amazon, you have to start with creating a new account, further filling up the setup page, and it's time that you can get started with selling. Also, follow a step-by-step setup process for the registration. You can set up your list of products as soon as you complete the registration process.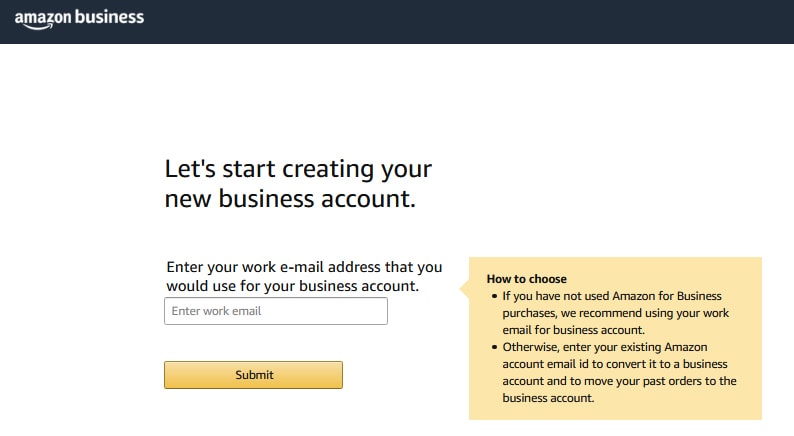 Now it's time that you can start sales and shipping orders to your customers. Amazon has tools that make this process more manageable and user-friendly.
Outcome: Both Shopify and Amazon a suitably useful and have been making your life super easy, and it becomes so easy for online sellers to adapt to the ease of technology. Both of these platforms are user-friendly and have their benefits.
---
Design Flexibility & Control
It's such an irritating task to get hold of the best designed to provide your shoppers with. With Shopify and Amazon, it's super easy to provide your shoppers with unique and attractive designs.
Shopify has provided its customers with a lot of controlling tools for keeping control of the layout. You can also design your unique online store in the way you like. If you do not have a great designing sense, you need not worry because Shopify offers you over 60 themes to choose from. This way, you can easily customize your online store in the way you want to.
These themes range from Professional theme requirements to modern ones also. Shopify has both free themes and paid once both that you can select according to your requirement.
Also read: Shopify Booster Theme Review + Discount Coupon (100% Working)
Also read: 9 Best Shopify Dropshipping Themes (Get 200% ROI)
Amazon does not provide its users with many design themes because we have seen that all Amazon pages are aligned similarly. You cannot change your shop's overall layout or design your online store's page, but it offers you a space to upload images of your own along with a detailed description.
Amazon makes it a little difficult for building brands to come because of competition in the same field. Amazon is not as flexible as Shopify, but Amazon still offers you many tools to customize your page.
Outcome: Based on the flexibility of design, we can conclude that Shopify is a better option due to its flexibility. It lets users customize their design and control it, making it much easier to market them than Amazon.
---
Tools & Features
The design features are essential, but a platform that can generate the right amount of sales is necessary. It is vital to have an E-Commerce store that has powerful tools for creating a great marketplace online.
Amazon is known for having a massive range of products available. Be it anything, and you will be able to find it on Amazon. With Amazon, you can sell services too. You can also start with global selling stores, Amazon Handmade, which are unique on this platform and can target many people.
It does not matter a lot if you are an individual seller or a group of people who want to begin a shop on Amazon. Amazon also has an FBA program that helps you handle all the processes like packaging and shipping your products. Another process that can help you make your selling process more comfortable is sending your products to Amazon, which will ship your product to the customers.
Amazon charges a minimal fee for this process, but it is always a useful solution to do this.
Also read: Amazon Virtual Assistant Services: Boost Your FBA Business
If we consider Shopify, it has a massive range of tools to boost your sales and marketing. Shopify provides you with powerful features that help you grow your business as quickly and smoothly as possible. Shopify offers a lot of e-commerce tools like:
Automatic tax calculation
Abandoned cart recovery
Logo maker for your business or shop
An app integration tool
A powerful Inventory system
Multichannel Selling
Shopify offers all the essential and powerful tools that will help you increase your online store's reach with the ease of sitting at home. The business owner can easily use these tools and turn their online store into a successful one.
Shopify has a user-friendly Shopify dashboard, which will help you find everything that you require. If this process becomes difficult, you can also head on to the Shopify app store to make your e-commerce website super-advanced and expanded.
Outcome: In terms of features and tools, Shopify has a great management tool for its users. It provides advanced features that make it easier for business owners to sell their products online.
---
Attracting Customers
While providing online services, it becomes much easier to interact with your customers and turn them into permanent ones. You also need to attract potential customers and grab their attention towards your products. It is always required to create ad campaigns, creative posters, and much more to grab your audience's attention.
With Amazon, this process can become much easier because of the significant amount of traffic that Amazon has received every month. With Amazon, it becomes easier to grab your attention without starting with complicated digital marketing tools like search engine optimization and running ad campaigns.
Amazon has a lot of traffic, making it is yours're for sellers to get customers' attention without investing a lot in search engine optimization tools.
In the United States alone, Amazon has about 150 million-plus visitors every month. Amazon has a considerable consumer base along with the tools to manage everything on your Amazon shop.
Another good news for Amazon sellers is that you need not worry about Google SEO also. But if you are wondering how some products rank at the top on Amazon, you need to follow the search engine optimization of Amazon itself to rank in the top three search results. In the top three rankings of Amazon, you can get a chance to be loved by your customers and being a better choice against your customers.
If we consider the case of Shopify, you can easily create your unique brand name. Still, the problem is that you need to market that Shopify stores amongst potential visitors to become more comfortable for people to find you.
It is essential to have a marketing plan to run your Shopify shop successfully. You can do this with many digital marketing tools like creating attractive ad campaigns, email campaigns, and multichannel selling. It is also essential to establish a significant presence on different social media platforms to attract the required customers.
It is also necessary to get the search engine optimization done to boost your unique brand's growth. Also, Shopify offers you a lot of tools that will help you to increase your reach.
---
Customer Support
Based on grabbing customers' attention, we can say that Amazon is a better option because you need not worry about anything like search engine optimization or running ad campaigns. Amazon has a significant consumer base and a search volume that will help you get a lot of sales.
---
Pricing Plans
For an online platform to succeed, it is also essential for the e-Commerce platform to have reasonable pricing for the sellers. Also, nobody wants to spend more money than they are even earning. We all love to work on a budget-friendly platform, and it is not that heavy on our pocket. Also, sometimes the products we sell are low in numbers, but using that platform becomes overwhelming.
If we consider Amazon and Shopify's case, we can say that both of these e-Commerce platforms are budget-friendly and do not charge a lot of money from the sellers. Both of them will work great for you in terms of functionality and pricing.
Amazon offers its customers two types of selling plans that you can choose from according to your requirements.
The first one is the professional selling plan, which offers you great products and charges a little extra selling fee, which varies according to your products. This plan costs about $39.99 every month.
Another available plan on Amazon is the individual selling plan, which charges an extra selling fee that varies according to your product category. This individual selling plan can cost you up to $0.99 on each item you sell. People have been choosing a personal selling plan because it is beneficial for those who cannot generate a lot of sales each month. This selling plan has a few fewer features as compared to the professional selling plan. Also, there are some extra charges if you use the FBA, which is also variable according to your products.
Just like Amazon, Shopify also offers three different selling plans data given below:
The necessary Shopify plan costs about $29 each month.
The second one is the Shopify plan, which costs about $79 per month, in which you get more features than the Basic Shopify plan.
The advanced Shopify plan costs $299 per month and offers a lot of additional features.
---
Pros & Cons
Shopify Pros and Cons
Pros
It has E-Commerce tools powerful enough and designed according to your business requirements that promote and advertise your store efficiently.
It helps you create your own unique brand identity because you can have your website for a business with Shopify.
Cons
Sometimes adding 3rd party apps using the Shopify app store leads to increasing your monthly budget.
It is your call on the way you want to market your business. You have to spread awareness about your brand and built it up on your responsibility.
Amazon Pros and Cons
Pros
Amazon is an online marketplace that homes to millions of visitors for weaving products. It has a lot of traffic, which helps you increase the exposure for your product and sales.
With Amazon, you will also handle your whole process from packing to shipping, including your inventory storage. These extra services make it so much easier for online sellers to run their business seamlessly.
Cons
Amazon has a lot of competition because many sellers have been selling their products on this platform. Sometimes it becomes tough to come ahead of the competition.
With Amazon, sometimes it becomes a difficult task to create a branding image that is unique and strong.
---
🌟 Shopify Vs. Amazon FAQ
👉Which is more affordable, Shopify Vs. Amazon?
If you compare their pricing plans, then you will find that Shopify is available at an affordable price. The Basic plan of Shopify costs you $29/mo. At the same time, the Professional Selling plan of Amazon costs you $39.99/mo. On the other hand, Amazon also charges more selling fees from the users.
👉Which is better, Shopify Vs. Amazon?
Both the platform is good for setting up an e-Commerce business. But here we recommend you to go with Shopify as it is worth to money. Shopify is available at the lowest price as compared to Amazon. If you have a long term goal, then Shopify is the best ecommerce platform as it offers greater control.
👉Shopify Vs. Amazon Which platform helps me to make more profits?
No one can give you the perfect answer to this question, as both are amazing platforms for setting up an online business. Making a good profit is entirely depends on what products you are selling in your store.
👉Which platform gives more design flexibility Shopify Vs. Amazon?
Shopify provides professional templates and has easy customization to build a novel store. On the other hand, Amazon has control of your products and store pages.
---
Conclusion: Shopify Vs. Amazon 2023 | Which eCommerce Platform is Best for you??
Shopify and Amazon, both of these are incredibly impressive platforms for e-commerce. It is essential to have an in-depth study of both these platforms according to your requirements. These platforms have remarkable features, but a few distinct features make them different from each other.
Amazon is an excellent platform for sellers who are working on a small scale and do not want to be built up a brand identity that is very strong and unique.
Shopify is an excellent platform for those who want to build up brand recognition, but it requires a little extra amount to be invested in marketing. Also, Shopify can prove to be an excellent solution for long-term businesses.🚀🚀
Affiliate Disclosure: This post may contain some affiliate links, which means we may receive a commission if you purchase something that we recommend at no additional cost for you (none whatsoever!)