Nowadays, because of this technological world we live in, there is a wide variety of Virtual Private Servers (VPS) around the world. Each one of them has its pros and cons, depending on the preferences of the people who acquire it.
However, most of those servers have premium services that one must pay for if you need to have access to all the tools and functions that the server provides, which make it even harder to find one that is free and is as efficient and powerful as one that has a premium plan.
In this article, we have featured ✅SkySilk Review for 2022, which is the free VPS provider, with total access to its tools without spending a single cent, a reason why it has become very popular lately.
One of the main concerns can be how reliable and secure it can be, counting that it is free. On its WebPage, it is stated that its goal is to offer cloud resources that range across the entire stack, making it easier for any business or developer to utilize the public cloud, hybrid cloud, and private cloud resources.
---
About Skysilk (Introduction)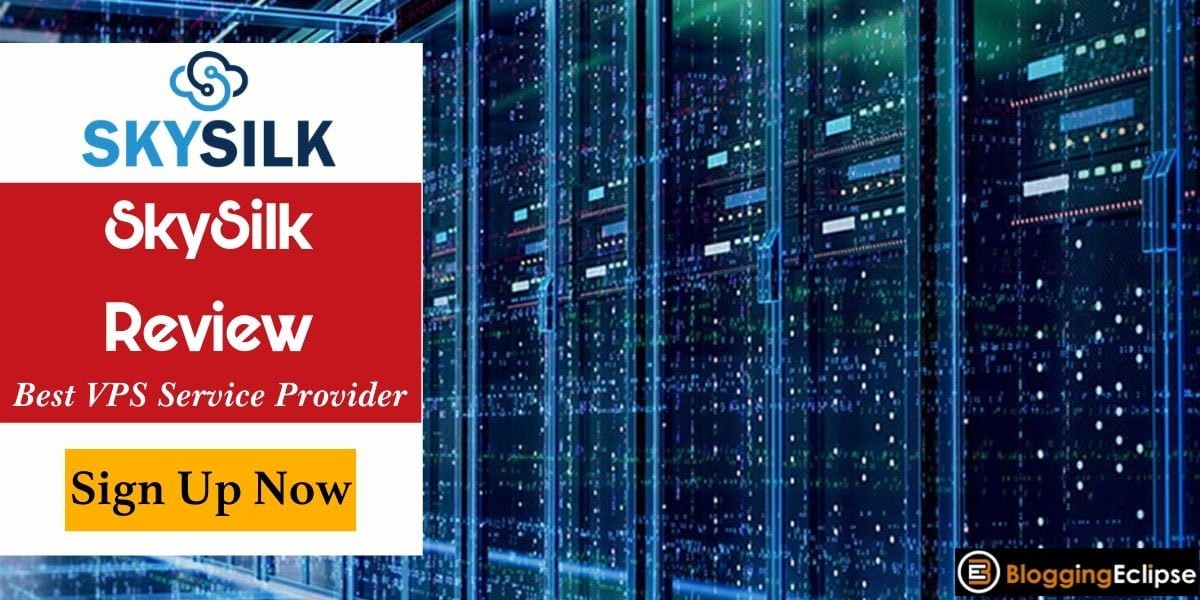 Currently, SkySilk is in its beta stage, where people can sign in for free to have free access to all its premium tools and resources until this stage is over to try it out and it is an excellent way to use it and see if it fulfills your needs. Is it not a great way to try it out by yourself? After all, it is free and 100% secure.
When this beta stage is over, they will offer low prices but with excellent additional services. Also, it counts with a blog and a support team to answer all your questions, news updates, curiosities, new features, etc., so that you can be updated with all the juicy news.
SkySilk assures your data safety by making automatic Backups and Snapshots (using Ceph Snapshots). Another benefit is that both are stored in an internal non-publicly visible network of NAN/SAN servers, which is amazing because practically no other server provides automatic backups for free.
Therefore, data loss is not a problem for the users, and the information is completely safe and private. On the other hand, it supports many different OS and Apps such as Linux OS, Proxmox, Ceph, KVM, Qemu, LAMP, Icinga, Grafana, Influxdb, LXC, OwnCloud, WordPress, Magento, NextCloud, and Ansible so that users can run it on several platforms, including cross-platforms.
If you do not have experience with any VPS, this WebPage is very user-friendly and organized. It counts with all the information you need to understand how to use it.
However, if that still is not enough, it also counts with a support team who is always there 24/7 to help and answer all the questions you can have. A customer´s forum where all the users in the SkySilk community can ask questions, provide tips, and share their experiences with the VPS.
All the staff is qualified to answer, and they take their time to explain in detail what you are asking. Therefore, you are going to be very well supported.
They provide articles about a huge variety of topics related to the platform and server on their dedicated blog; you only have to search the term or theme you are looking for.
I already tried to search for questions that I had, and I found articles written for most of them, which are very well written, thorough, and precise information that will surely help everybody.
Now, even though the service is free by the moment, SkySilk has some different plans with specific features, which are not sure to be kept this way after the beta stage is over, so there can be modifications in the prices. However, they still are affordable and reasonable for the excellent features they offer.
---
Exciting stuff I discovered on SkySilk
On their WebPage, they mention that SkySilk strives to offer a range of cloud services and payment models that can be customized to suit any project requirements.
By managing and consolidating cloud resources at every layer, they offer lower prices and cost savings benefits that make sense for any business manager or developer. Through open-source technologies, they can offer extremely competitive prices that are among some of the lowest cloud prices that I could find currently on the market.
This means that the prices will be acceptable and probably more economical compared to other VPS services with perhaps fewer tools and rewards because you have to keep in mind that SkySilk is effective, complete, safe and powerful, and provides resources that others may not.
For example, one aspect that caught my attention was that they created a Reward Loyalty Program, where you can gain SkyPoints, which can be redeemed through the SkySilk Rewards Account Portal.
By reading the FAQ, the SkySilk team mentioned that SkyPoints are rewards points earned on every SkySilk transaction you make, redeemable for CashBack, and other great rewards.
SkyPoint earning structures are based on the product or service being purchased by you or your referrals. And that they were planning that the SkyPoints could also be redeemed for BestBuy gift cards and CashBack. Also, upon account verification, every user will receive 500 bonus SkyPoints!
Amazing, right?
---
Pricing Plans
They offer three plans at the moment: Basic ($1 per month), Standard ($2 per month) and Premium ($ per month with maximum rewards).
Currently, the platform is free, despite the premium plan they also offer, but those plans show the possible future prices, even though the exact date when the beta stage will expire is unknown.
---
🌟 SkySilk FAQ
What is SkySilk?
The company SkySilk was developed by like-minded developers, IT professionals, and hardware resellers. They provide affordable and reliable cloud products and services to their users.
What is the SkySilk Cloud Platform? 
SkySilk Cloud Platform enables IT professionals to uses Linux VPS Hosting on 100% SSD Enterprise Servers. They put lots of effort into their design and provide stellar services to its customer.
How many IP addresses are available for a VPS? 
Every VPS can support one IPv4 address and Ipv6 address, but at the same time, Basic VPS comes only with IPv6. But if you want to add IPv4, you can easily add IPv4s to a Basic VPS for $2.00/IP. You will get both IPv4 and IPv6 addresses in their Standard and Premium level VPS.
What does SkySilk do with my data? 
All your data are secure at SkySilk as they do not sell your information. They required the necessary information that you need to provide during the initial sign up for security purposes.
---
Conclusion: SkySilk Review 2022 | Should you go for it?
To conclude, SkySilk is a highly recommendable platform because of its flexibility and the tools it offers. Also, it is so simple to use that even a beginner could feel comfortable using it, and the support team is competent and effective, which makes the process so much easier.
If you check their FAQ section and the articles from their SkySilk blog, you will find an answer to almost every question you can think of, can also ask your own when needed, and report issues if necessary.
On the other hand, all the features it provides are free, which I think is a fantastic opportunity to try it out, and for a business is probably one of the best options because it has all those complete functions and works almost entirely for free, which no one else provides currently in the market.
After the beta test is over, they will start charging a low price for their service, so it is ideal for getting the best price now and the best deals while still offering them for the beta tester users.
So my suggestion is to try it out now that is free and test it out by yourself to see how simple and effective it can be. Take the chance now, and let us know what you think!😉