Are you looking for massive boosts in your website traffic?…
Or searching for trouble-free website traffic techniques which drive targeted visitors to your site?
Here are the three simple strategies for website traffic which can't be ignored.
We all want more traffic for our websites. While more people are consuming online content than ever before, there's also more competition than ever before when it comes to its.
When there are so many other websites in your industry, how do you stand out to the right audience?
How can you ensure more people find your site, even if you don't have the biggest budget?
Proven Strategies To Make Your Website Traffic Trouble-Free
This guide will share 3 foolproof strategies to make your website traffic trouble-free! Let's get started!
Strategy 1: Content Marketing
If you didn't already know content is king, you've been missing out. Content marketing means creating high-quality, shareable content for your website that attracts new users. Not only does excellent content bring new users, but it also helps build relationships with your audience.
If you're using your website to promote your business, you know how essential trust is to converting customers. Creating great content shows you know what you're talking about and that you care about your users!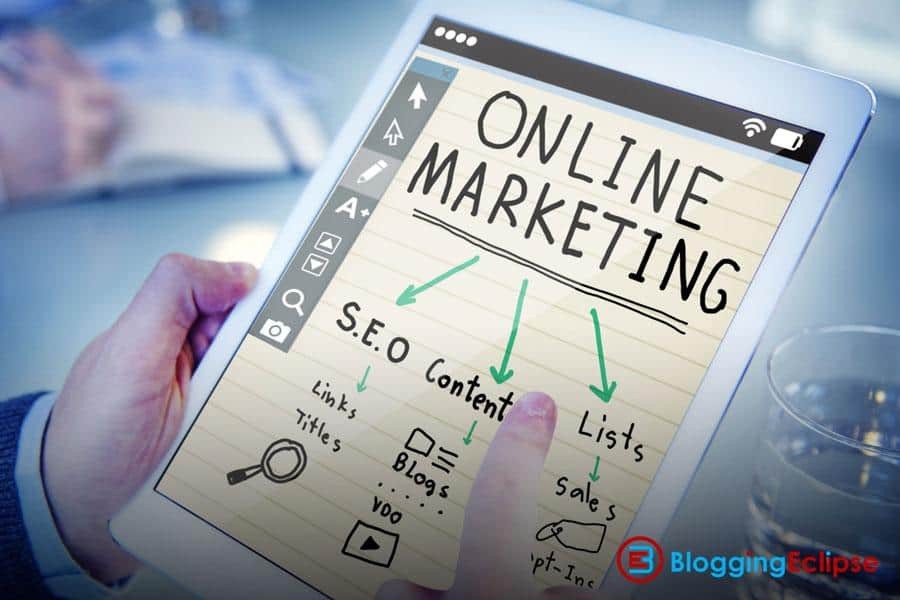 The best part about content marketing is it's free. All you need is some time to write, create, or edit content. Content usually takes the form of a blog post, but it could be anything including videos, podcasts, or infographics.
Not sure where to start? Think about your audience. What's something your audience would enjoy learning more about? How can you create value for them in particular?
The Content Marketing Institute reports websites which utilize content marketing see 7.8 times more website traffic that than those that don't! That's a significant increase in trouble-free traffic!
Content marketing has an added bonus of improving your SEO. In the age of search engine domination, content really triumphs almost anything else. Great content will a yield higher search results.
Great content also is easy to link to, and more high-quality websites are likely to link back to your content, thus generating a more top page ranking. Are you starting to see why content important is are changing the way people find new website traffic?
Want to see successful content marketing in action? One example of effective content marketing is HubSpot, a well-known marketing tool. Their marketing blog shares helpful marketing tips from experts in a way that shows off the power of Hubspot tools.
They have a constant stream of useful articles explicitly targeted at those who would benefit the most from Hubspot services and tools! Can you see how this builds a foundation of trust?
---
Strategy 2: Video Marketing
Another way to get trouble-free website traffic that works in 2018 is video marketing. Video marketing is exploding recently, particularly on social media. If you've opened Instagram or Facebook in the past few months, odds are you've seen video marketing in action yourself.
According to WordStream, one-third of internet traffic is spent watching a video! That means that text alone isn't cutting it on the World Wide Web today.
So how can you use video marketing for your website? While videos might be high on your site, the trick is to use video on social media. When combined with text, the video is a definite eye-catcher for most social platforms. These platforms themselves are changing for video.
Instagram now has a Stories feature which is shown to increase engagement while Facebook promotes all types of videos!
You don't need a professional video production team to build successful videos for social media. All you need is your cell phone and some necessary editing skills! Just be sure to use text over your videos when you can, since many users have their audio turned off when scrolling platforms like Facebook.
Keep your videos short and to the point! People are much more likely to sit through a 30-second video than a 10-minute video! Last but not least, don't forget to link to other relevant content on your website now that you have users' attention!
To see video marketing in action, check out Prose, an up and coming hair care company that uses video on their Facebook page frequently. By featuring their products and information about hair care in vibrant, eye-catching videos, they stop users mid-scroll! See how beautiful these videos are on the page!
---
Strategy 3: SEO
In this day and age, it's not enough to just set your website up and leave it. Search Engine Optimization is a must! Luckily, you don't have to be a computer genius to optimize your site for SEO successfully.
While having great content and experimenting with new types of marketing can bring traffic, having your website perfected with meta titles, descriptions, keywords, and headings can make a big difference in your metrics.
You don't have to start with a complete overhaul of your website to optimize for SEO. Using a free WordPress tool like Yoast SEO is the best way to learn as you go with on-page optimization. If you have the time, you can create a link building strategy to include your website link on high-quality websites in your industry.
It might be worth looking into an agency to help with your SEO. Inbound Marketing Agency London | Hubspot Platinum Partner shares what to look for when choosing an online digital marketing agency for your website.
Also Read: Top 5 CPA Affiliates Network in the world
To see powerful SEO in action, check out Sprout Social. This social media marketing tool is the prime example of great SEO which you can see in its high search ranking. The homepage is optimized to include bright, keyword big headlines, and users are bound to stick around to learn more.
---
Your Turn:
Marketing in 2018 isn't the same as it was ten years ago. Things change fast in this digital world, so it's up to you as a website owner to stay on top of the latest trends. If you want trouble free website traffic, you have to think outside of the box. Remember, content is king, and don't be afraid to try new types of content creation like video.
When in doubt, focus on SEO! As long as you're proactive with your marketing, you'll see your website traffic grow in no time!
Share your thoughts on Website marketing strategies and how you handle them with us in the comments section below. Take care & Happy Monetizing!