Affiliate marketing is on a trend nowadays. But why use videos in Affiliate marketing? There are many possible answers to this question. If we start with the benefits of using ✅Video for Affiliate Marketing, the list is endless! But, right now, we will specify a few reasons for you. For starters, videos are a great way to engage your viewers for a more extended period. The more time your user is involved, the more possibility they will follow your system's trend.
The second reason is, reading an article is not as engaging as watching a video. A person is more likely to get attracted to a video. If he gets options, there is a high chance that he will end up watching a video instead of reading an article.
You get roughly 6 seconds to attract a visitor's attention. If your mission is not accomplished in those 6 seconds, you will probably lose the viewer or the future client. If you want to become a thriving affiliate marketer, you need to implement videos and make them a substantial part of the whole picture. Fusing video content will quickly show positive results if you do it right. To begin with, we will first give you a quick introduction to affiliate marketing and its workflow.
---
What is Affiliate Marketing?
To put it simply, affiliate marketing is when a retailer offers commission to third parties. Those commissions are achieved via referrals and in trade for traffic or sales generation on the retailer's website. Being an affiliate marketer is as same as being a salesperson; the only difference is, you do it online.
You do not have to make a massive investment if you are considering going into affiliate marketing. You can start with minimum investment; all you have to do is make your network profile stronger.
Numerous affiliate marketers are raking big bucks without any substantial investment. So, if you want to be an affiliate marketer, all you need to have is a strong sense of the market trends, and you are good to go. Next, we need to understand the value of video content in affiliate marketing. Videos play a vital role in an affiliate marketer's life. But how? Have a quick peek below.
---
Benefits of Video Content in Affiliate Marketing
Imagine this. If you want to buy something, something could be related to health, skincare, or gadgets. If you want to get a clear view of the product, then what will you do? Would you instead search articles related to it, or will you search videos related to it?
Even if you prefer them both, then which platform will have a significant impact on your decision? If you ask us, then we will say its videos. In videos, a natural person is talking. Therefore there is a high possibility that he will convince us to buy that product, rather than the article. It is not necessary that to create good quality videos; we need to go for expensive tools. There are many ways and means to create videos. You should only know which tool will be better according to your niche.
Attention:
👉 Invideo Review (Best online video Maker/editor + 50% Discount coupon)
👉 Moovly Review: #1 Highly Converting Video Creation Tool
👉 Viddyoze Review: Best Video Animation? (51% Discount)
👉 Flexclip Review: Ultimate Video Maker? (Get 20% OFF)
---
Ways to Use Videos in your Affiliate Marketing Strategies
Using videos in your affiliate marketing could prove to be a game-changer. It helps to convert your leads easily as compared to an article. Below mentioned are some techniques that you can use by adding videos in affiliate marketing.
Unboxing videos (This could be technical or non-technical) and give your 'unbiased' opinion.
You can use videos for retargeting your site visitors.
FAQ or Live Q&A session videos if you want to break down the lead-conversion barrier.
A video sales letter and include specific product information to satisfy the consumers.
A video portal and offer particular video content to your email sponsors.
Reviews for products and services showing their characteristics, cost-efficiency, and usability.
If you are considering to step into video affiliate marketing, and are probably new to this game, here is a toolkit, which you must have as a beginner.
---
Tool Kit for Beginners
The best thing about video creating is that you do not need many tools to get started. To commence with video marketing, you are going to require the following items:
A platform to share videos
Right now, you have multiple social channels where you can share your content. There is no lousy platform for sharing videos. You should prefer the platform that completely fits your line of work, goal, type of audience, and the product or service you are endorsing.
The camera on any smartphone would be more than sufficient for you to get begun with making video content. Your limit is only your creativity. Additionally, editing is not required due to the live video streaming option on YouTube, Facebook, Instagram, etc.
This is as equally significant as the goal but unquestionably not the same. Your ideas can come from different things – questions regarding products and services, customer pain points, etc.
That is just as important as the goal, but not the same. Your concepts can come from various things – questions regarding products and services, consumer pain points, etc.
---
Tool Kit for Intermediates
If you are already in video affiliate marketing, then there are some more things you need to update. To upgrade your Video, you will require:
The excellent audio quality often goes unnoticed when there's video content, but the bad one does not. Most DSLR cameras can allow audio from external sources like microphones. Do your investigation and determine the most beneficial mic you can afford.
Being straightforward with using a DSLR camera and capturing footage will set you apart from the competition. Even if you are not able to afford a brand new DSLR camera, a second one will serve just as well. With it, you will also add various pictures to the video content you are uploading.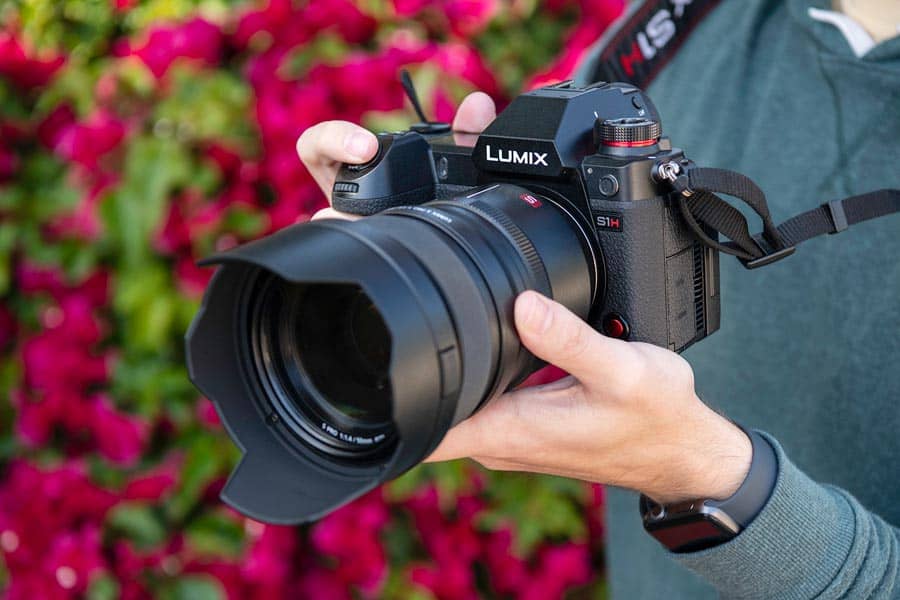 ---
Premium Editing Software
If you use a Mac, you can already access iMovie, which is best and will assist you in ease into the world of editing. With Windows, you could have access to its Movie Maker. With Windows 10, Movie Maker is not in the deal. Still, there are numerous possibilities available, like doing your research, one of the most reliable software pieces for video editing in Adobe Premiere Pro.
Now, we will are going to give you 7 tips for using video content in affiliate marketing to get you started:
---
Tips for Using Video Content in Affiliate Marketing
Given below, we will provide you tips that you can use in your video content marketing to enhance your videos' quality.
🏅 Optimize your videos for search engines
Search engine optimization has become most prominent nowadays. While you would use it for your regular content posts, you must repeat the process for your video posts. That will help you step out of YouTube and attract an audience from search meta engines like Google. Finally, it's necessary to keep a note of the average duration of a video. YouTube uses the average duration of videos as a metric to rank contents in its search results.
🎥 Keep the videos short
You might have to consider this and keep the duration of your videos short. The longer your video's period is, the more time it will take your client to engage and convert them into a lead. Precise videos are best; in a quick time, your visitor gets to know what you are trying to deliver, and they will not feel bored while watching it.
Successful businesses and content production companies are rolling out videos with ten minutes run time. If you think positively about this option, you must develop ways to engage your audience.
🚀 Use clear CTA
It is necessary to use CTA (Call to action) in your marketing tools, as they are essential for affiliate marketing.
With CTA, your request to your audience to regard your services or participate in the conducting events. CTA is not restricted to affiliate marketing only.
Here are some common suggestions on CTAs that you could use in your video content:
Guidance about all the social media communication channels.
Call for subscribing and following the tracks for daily video contents.
Steps to follow by using the affiliate link to learn more about any particular service or good.
Requests for generate conversation in the comment boxes.
Extra info on exclusive deals that the viewers should use by applying the affiliate codes.
🎯 Sponsor your video
You can sponsor your videos and attract massive traffic. Keep in mind that the more viewers watch your ads, the more lead conversions you will have.
We usually say to use YouTube analytics to evaluate your audience and the in-depth execution of your videos. Analyzing will assist you in finding out the strategies that are working best for you. That is how you will be able to run your successful campaign again and again.
Some things to keep in mind when you are creating videos for YouTube:
Stay in the content.
Transcribe your videos.
Always add an informative description.
Add your custom thumbnails and make them engaging.
Add your videos in playlists.
Make your channel engaging but not over-the-top.
💻 Give reviews about the advertising product
You can use various platforms like Facebook Live to make live reviews of the products or services you advertise.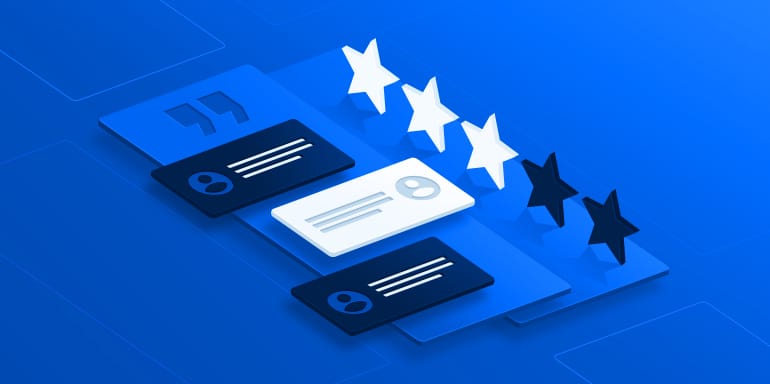 We advise you to create a sharp scenario before you go live and then tell how the product can benefit people in the most tangible way possible. Once again, this will help you get supplementary conversions and create confidence with your audience.
🏹 Broadcast upcoming events
If you are an upcoming affiliate marketer, you should think that it is prominent for you to participate in different events and conferences to promote your brand. You may have been uploading some short videos already.
Still, Facebook Live can make a variation when you're doing it right. Use the Facebook platform to share all the highlights from events and tell what you have learned at conferences.
---
🌟 Video for Affiliate Marketing FAQ
👉 What is YouTube affiliate marketing?
It is the simple process of affiliate marketing in which one can create and upload attractive videos on YouTube. In YouTube affiliate marketing, one can insert affiliate links in the video or the description.
👉 What are the benefits of using videos in affiliate marketing?
To get the most significant result on the internet, it becomes crucial to use video content in affiliate marketing. Check the following benefits of using video for affiliate marketing.
1. It expands your potential audience.
2. One can easily promote business or brands.
3. It effectively improves your SEO efforts.
4. It reaches more mobile viewers.
👉 Can I put affiliate links on YouTube?
Yes, YouTube easily allows you to insert your affiliate links in your YouTube videos. Read this post carefully to know how YouTube works in combination with affiliate marketing so you can generate more affiliate income.
👉 How do affiliate marketers build videos for YouTube?
Following are the steps that can be used to create YouTube videos:
1. Choose the desired niche.
2. Pick the affiliate program.
3. Create a YouTube channel.
4. Make a video & add an affiliate link.
5. Collect your affiliate commission.
---
Final Words:
If you are considering being a video affiliate marketer, it is necessary to keep an idea about the essential details. There are minor things to look into. Once you get to know about all the ideas, you will realize that using video content in affiliate marketing is very beneficial. Video marketing is the future of digital marketing. This statement is, if you scrutinize the parts of online marketing and read up the statistics, you will get to know that the response you get by using videos in affiliate marketing is enormous compared to using articles.
In a way, affiliate marketing is highly profitable if you use the techniques correctly. That's it. It is time to wrap up our latest article on Tips on How to Use Video for Affiliate Marketing. If you want to know more about affiliate marketing or are already an affiliate marketer, do not forget to share your questions and experiences in the comments sections below.🙂
Affiliate Disclosure: This post may contain some affiliate links, which means we may receive a commission if you purchase something that we recommend at no additional cost for you (none whatsoever!)