Hi Singaporeans…
How would you choose the best web hosting provider in Singapore, seeing so many options around?
The thought becomes a little daunting as several web hosting providers claim to be the best service providers for Singapore people. But to get the list of the best web hosting in Singapore, one has to check whether the particular host has data centers in the country or not.
With having experience of many web hosting service providers, we have learned that hosting services with high uptime, speed, unrestricted bandwidth, responsive user interface, and robust customer support must be considered.
Another important factor is pricing, which helps decide the hosting service you need for your site. It all depends on the scalability component of your website to take up a particular plan.
So, let us start with our well-researched list of the 6 best web hosting service providers in Singapore.
---
Top 6 Web Hosting Service Providers in Singapore
Most Web hosting companies have their Asian data centers located in Singapore. However, this does not mean they are a really good provider.
Here we have come with the updated list of most popular Web hosting companies in Singapore, rated as #1 by real users and has the best page load time and lowest downtime reports.
Let's get started.💨
---
Since its inception in 2001, A2 Hosting has been offering high-powered web hosting for your exceptional requirements. Its blazing fast hosting is also suitable for a new or developing blog or website and a professional and established site. The firm claims to have 20x faster servers, user-friendly software and 99% uptime steadfastness from its unfailing servers.
A2 Hosting pays attention to what it takes to be the best host. They offer fast page loads, high-performing fast servers, developer-friendly tools and FutureServe Green hosting to protect the environment.
Besides providing excellent hosting features with their services like Blog hosting, CRM, CMS, eCommerce, forum, Linux, and wiki hosting have added benefits to the customers.
A2s numerous hosting services include -basic Hosting, WordPress, Managed WordPress, Reseller, VPS, Managed VPS, Cloud VPS, Dedicated Server, and email hosting. Shared Hosting starts at only $2.96/pm, whereas Dedicated Hosting at $99.59/pm.
Highlights of A2 Hosting:
Guru Crew Support 24/7/365.
Free account migration.
Anytime money-back guarantee.
Award-winning industry web host solutions.
Free SSD, SSL, SSH.
Worldwide servers including Singapore.
Domain transfer and domain registration.
SwiftServers fast hosting.
Free automatic backups.
Easy cPanel control panel.
1-click website staging and quick site builder.
Extensive knowledge base for users.
51% OFF
51% OFF : A2 Hosting Coupon
Pro:
Unlimited disk space.
Globally situated servers.
Anytime money back policy.
Cons:
No official WordPress recommendation
A2 Hosting is the undoubted #1 provider when it comes to ultra-fast hosting in Asia. Their innovative hardware optimization and 20x fast turbo servers make it a favorite for everyone.
---
Offering the fastest network in Asia, HostSB is trusted by more than 280,000+ users. It is the first corporation in Singapore with 8 Tier one grids to Singtel, Starhub, NTT Communication, PCCW, Deutsche Telekom and Hurricane Electric.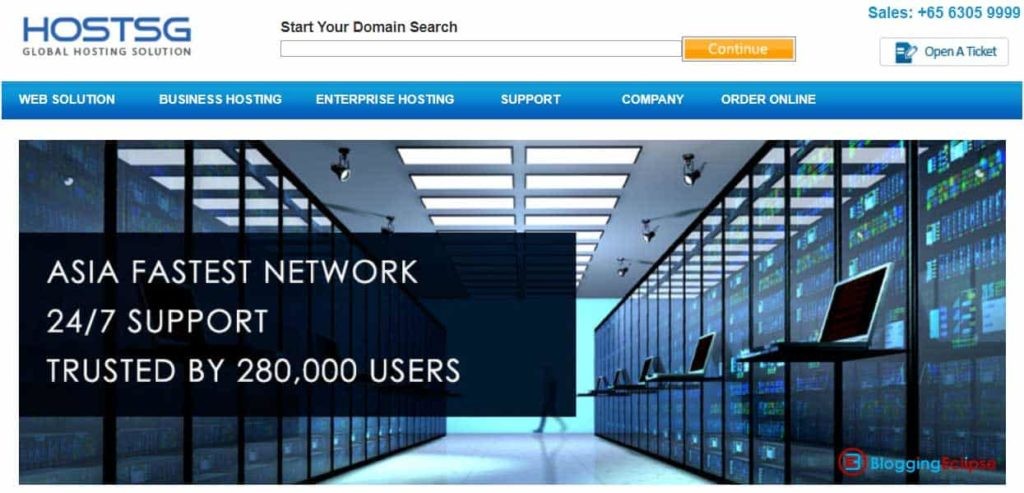 The users will primarily benefit from in-house owned servers and equipment thru Singtel in Singapore. HostSG possesses its IP address and is an associate of APNIC.
Their privileged clients include Fortune 500, SMEs, Web 2.0 start-ups, Advertising Networks, Media & Entertainment, Multi-National Corporate, etc.
HostSG is an award-winning firm with the Spirit of Enterprise Award by Singapore Senior Minister of State, Singapore Outstanding Enterprise Award, Asia Pacific Brands Awards and Midas Touch Enterprise Award by Apple Co-Founder Steve Wozniak.
HostSG is an excellent choice for those looking for reliable web solutions, business and enterprise hosting, and IT outsourcing. It is voted the best hosting company in Asia and is among the 100 most dynamic web hosting firms. Its budget hosting plan starts at $6.42/pm, whereas the premium plan at $19.26/pm.
Highlights of HostSG:
100% uptime and Fast international bandwidth from Singapore.
Top-notch hosting with the updated technology.
Multi home-owned networks in Asia and Singapore.
Consistent and value-added hosting services for their web processes.
Support via phone, email, ticket, user guide, and FAQs.
Fundamental competence and superior network knowhow.
Suitable for websites with target audiences are in Singapore or somewhere in Asia.
Pros :
Money-back guarantee.
No setup charges.
Associate of RIR for the Asia-pacific region.
Advanced server technology.
Cons:
Not for small scale sites.
Limited support for budget hosting plans.
Uptime is less than specified.
---
GoDaddy, established in 1997, is a real experience holder in domain registration and web hosting. GoDaddy has spread its wings over a subsequent market share of web hosting. 
GoDaddy has over 19 million customers, 78 million domain names registered, and more than 9,000 workers in the 14 offices universally. It believes in empowering entrepreneurs in online businesses worldwide.
GoDaddy offers hosting for everyone irrespective of the budget they hold for their websites. GoDaddy offers plans that suit every website's demands, from economical shared hosting at $2.99/monthly to business hosting at $26.99/monthly.
Its hosting solutions are developed for speed, consistency, and security. You can access the VPS and Business Hosting plans for more power, whereas Dedicated Hosting offers unrestricted resources at a premium price.
Highlights of GoDaddy hosting:
Simple and affordable hosting
Seven-time winners of the "Exceptional Customer Service" Stevie® Award
.com to your SSL manage all from one single and accessible place
Feature-rich hosting with superior performance and load times
Guaranteed 99.9% uptime
1-click installs of 125+ free apps. (WordPress, Joomla, Drupal, etc.)
1-click purchase of added resources (CPU, RAM, I/O, etc.)
1 GB database storing (MySQL Linux)
24/7 security supervising and DDoS security
1-click structure for GoDaddy registered domains
Adaptable, easy-to-use control panel
Unlimited disk space, bandwidth, and websites for premium Linux plans
Pros:
Built-in advantage of having one-stop for all hosting bundles
Onboarding and ease-of-use
Worlds' #1 Domain Registrar
Excellent customer support with an extensive knowledgebase
Cons:
Lacks advanced functionality
Struggles of third-party product integration
Faces fierce competition with other budget-friendly hosting services.
GoDaddy resources like webmail, WHOIS, ICANN confirmation, tools for professionals, product catalog, code redemption, and sitemap, make it an ideal choice for web developers.
Its award-winning customer support is available 24/7 via live chat, community forums, how-to guides, and product knowledgebase. For the Singapore center, you have to call on +65 6349-4240.
---
With around 15 years of experience in hand, HostPapa is the #1 choice for small online businesses. It is a Canadian-based, independently owned web hosting firm that operates in many parts of the world, including the US, Singapore, Hong Kong, European Union, Ireland, Belgium, and more. HPs' web hosting products include Shared, VPS and Reseller hosting.
HostPapa became the smartest web solution provider to over 500000 websites in a short time. It deals with a domain name, website building, web hosting, and email hosting. HostPapa is equipped fully with the desired technology for both personal and professional websites.
They also offer industry-leading web hosting services and the best customer support for the most accepted CMS and website manifestos together with WordPress, Joomla, Coppermine, Drupal, and Abantecart.
HostPapa offers Green Energy hosting in which the data centers are designed to be ecologically and technically resourceful. Moreover, its user-friendly tools and apps give you the flawless website up and running in very little time. With HostPapa, you can build a stunning site of your own with its integrated website builder. Its Starter plans are priced at $3.95/pm.
Highlights of HostPapa: Singapore
No setup fees and free domain name for the first year
High-performing websites via SuperMicro servers with Cloudflares' content delivery network
Over 400+ apps for free with 1-click including WordPress, Joomla, and other vital small business tools
cPanel control to manage services form dashboard
300% performance-boosting low density, premium servers
Full protection from the hacker with Premium Wildcard SSL certificate and Domain Privacy protection, Protection Power and automatic scan of your website
Automated backup and restore
99.9% uptime guaranteed
Customer support via self-help tutorials and guides, training sessions, email, and phone support.
Pros:
It is the most affordable.
Wide-ranging support choices.
Pro-active security features.
30-day money-back guarantee.
Cons:
Renewal fees are slightly higher.
HostPapa Special Discount: 80% OFF
Hostpapa is offering special discounts only to BloggingEclipse readers. So if you are looking for a budget web hosting with high-end premium features then here is once in a life-saving deal for you. Get flat 74% off on the HostPapa Business plan using this special link. You just need to pay $3.36/Month for a business plan with all unlimited features instead of $12.99/Mo.
Here are some special features which you will be getting with HostPapa Business plan:
Free Domain registration and Free web hosting account setup.
Free SSL via letsencrypt on unlimited websites hosted in the same account.
FREE marketing tools.
30-day money back guarantees.
A free 1-1 in-depth training session.
Free Email Address and website builder.
---
Vodien Internet Solutions, a web hosting firm, was established in 2002 and is headquartered in Singapore. Vodien is a reliable hosting firm trusted by over 1,500,000 small businesses and individuals. In addition to the web hosting services, It also offers Business hosting, WordPress hosting, email hosting and Office 365. Vodien has Partnered with Dreamscape Networks, an Asia Pacific company.
By investing in the best technologies just about to offer flexible computing-as-a-service products, Vodien makes IT solutions more dependable, more impressive, and inexpensive for businesses of all magnitude. With universal data centers network and servers hosted in T1 utmost security data centers, you only get the best steadiness, maximal uptime, and fast network pace.
Vodien is ICANN accredited firm along with APNIC and SGNIC accreditations. As a prime web host in Singapore, Vodien has endowed in industry-level hardware and equipment so that your websites do and react promptly and smoothly. Reaching out to your customers has never been more accessible with our link to internet linchpin providers worldwide.
Highlights of Vodien:
Multiple network redundancy to ensure optimal uptime.
24/7 Super support service via email support, live chat, and phone.
Top grade hardware.
Affordable and valuable services.
Servers hosted in T1 secured data centers.
30-day money-back guaranteed.
Award-winning hosting service provider.
Pros:
Powerful software.
Several hosting options.
Reliable performance.
Cons:
Not too cheap for beginners
---
Zonode is not an old player in the market as it was established in the year 2015. It is owned and run by Belize City-based Site Arrow Inc. This web hosting service, though new n the field claims to have the seriously fast hosting starting at $4/pm. Their full range of hosting services include cPanel Shared Hosting, Reseller Hosting and Virtual Private Servers.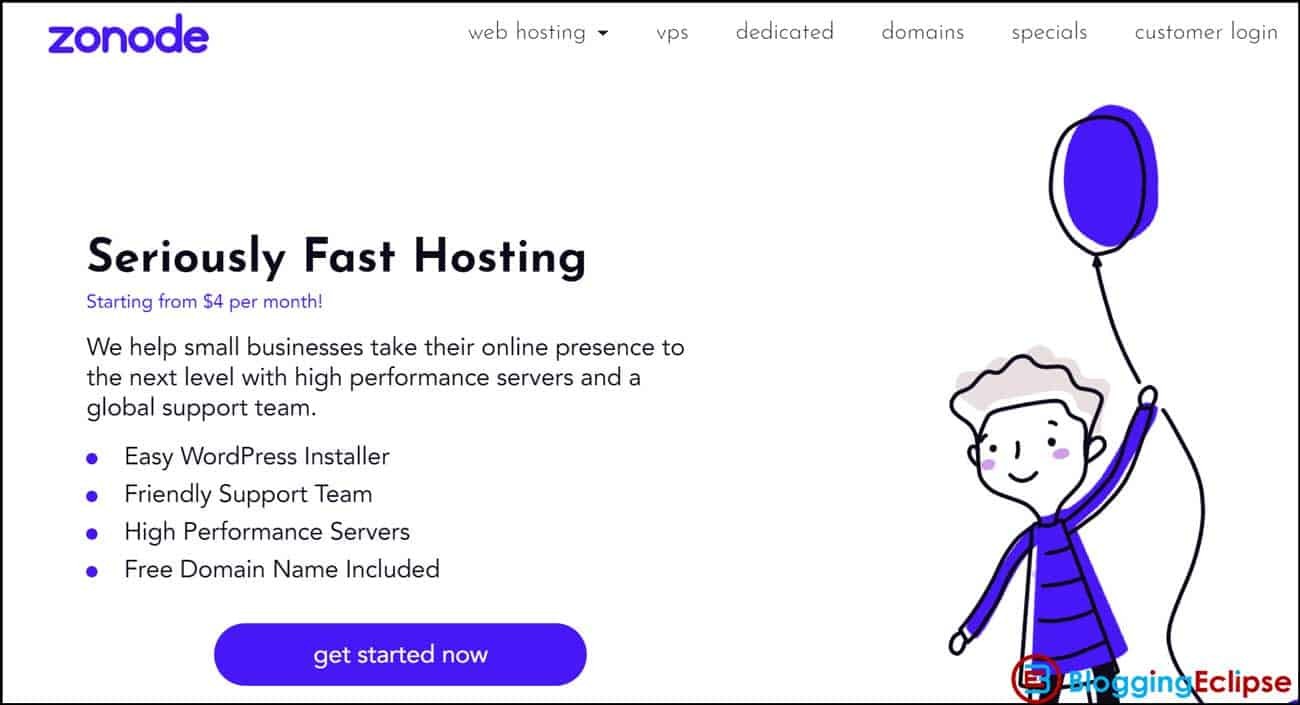 Its hosting services are suitable for small online businesses helping them perform better with the highly functional servers. With 24/7 customer support via email and phone call, Zonode tries to offer the best hosting service to the users. Even as a newcomer, Zonode is providing services that can be directly compared with other old players in the market.
Web hosting in Singapore is the total value for money with the Starter plan at $2.95/pm. Besides, they also have non-performing servers along with fast, scalable and secure web hosting plans.
They have other cPanel, WHMCS & Softaculous licensing options. For your new Singapore web hosting plan, pay with Credit Cards (Visa, MasterCard or American Express), Apple Pay or PayPal.
They have other cPanel, WHMCS & Softaculous licensing options. For your new Singapore web hosting plan, pay with Credit Cards (Visa, MasterCard or American Express), Apple Pay or PayPal.
Highlights of Zonode Hosting:
Easy WordPress Installs.
Daily Backups.
Cloud Linux & cPanel.
SSD Servers.
Singapore Datacentre.
Free Website Migration.
Unlimited disk space, bandwidth, email accounts, and email storage in premium plans.
Pros:
30-day no question money back policy.
40 Gbps of DDoS protection.
Flexible payment methods.
Cons:
Payment accepted only in USD.
Not much experience so users will think twice to invest.
---
Why Singapore is the best choice for data centers in Asia
Most of the companies, including cloud providers like DigitalOcean, Vultr, Amazon, upcloud, etc. have their data centers located in Singapore. Singapore is one of the most developed nations in South Asia and has connectivity to all over the world with low latency to Australia, Asian countries and the middle east, data center companies, have huge potential in this country.
Although small in a geographical area and small population, clean streets, modern and tall buildings, Singapore is an Information technology and financial hub of Asia, the state of art data centers in Singapore has outranked data centers of other neighboring continues in terms of speed, performance, reliability, and price.
So if you have traffic from Asian countries or APAC, Singapore data centers are the best location. If you are opting for shared hosting, Try A2 hosting, Exabytes, hosting, and if you are looking for VPS than Vultr Singapore server, Upcloud Singapore servers are best for high traffic sites.
---
A Guide to VPS Hosting – [Infopgraphics]
---
Final Thoughts – Best web hosting providers in Singapore
Web hosting has become an essential part of the digital market today. So, whether you have a Singapore-based website or a website attracting traffic worldwide, a particular web hosting plan will help you in the process.
Yet again, selecting a suitable host is also a tedious job as there are many factors related to it. For optimum performance and feature-rich foundation of any website, one has to select from Shared, VPS, Dedicated, Cloud, Reseller or Managed WordPress Hosting.
Now, when you are done with choosing the hosting service you need, the next hurdle is to select the web hosting services provider from the hundreds of available options.
Also Check: Top 6 Web Hosting Offering Free Letsencrypt SSL Certificate
The above-mentioned best web hosting service providers in Singapore are chosen based on affordability, speed, server performance, sturdy customer support, free safety software and other added features like website building, email marketing, etc.
I hope these top web hosting service providers in Singapore will help you in making the right decision.
Good Luck Singaporeans!