Unus pro omnibus, omnes pro uno"
Affiliate marketing is an art and not everyone is an Artist…
The common things between all top internet marketers in the world are they all engage in communities, forums, and Conference to exchange certain knowledge for internet marketing.
The power of community enables one to scale their earnings to the next level and exchange beneficial ideas.
One Such fabulous Affiliate marketing conference is going to happen in Zurich on 21st June 2019. One Such fabulous Affiliate marketing conference is going to happen in Zurich on 21st June 2019.
Zurich iGaming Affiliate Conference 2019: Complete Overview
This event is the most awaited and loved one and the statistics prove this.
More than 500+ companies have participated in such Affiliate events by Smile-Expo held before. igaming Affiliate conference is highlighted by over 1000+ media partners that show how important this event is for the online gaming industry.
You always need some experts to speak about the insights of the online gaming industry, therefore, this event calls expert speakers to share their knowledge. More than 500+ speakers join this event and share their knowledge with audiences from around the world.
Around 28 countries are included in this event so you never know if you might find your friends from other region and hang around with them. This event brings you closer to making new contacts and party hard with them.
Zurich iGaming Affiliate Conference❗ Where?
Ready for some excitement? This time the iGaming Affiliate Conference will take you to one of the most beautiful places in the world with beautiful and exotic destinations to explore to with some good wine and hot girls on the beach.
This year the most awaited online gaming and Marketing conference will be held at Switzerland. Below is the location of this event where you can find industry leading experts and get as many doubts in your mind cleared in a live conference.
June 21, 2019 Sheraton Zurich Hotel, Pfingstweidstrasse 100, Zurich, Switzerland
So pack your bags and get set for an exciting trip to Switzerland full of happy faces and happy audiences. Can you afford not to join this event? I and my friends cannot hence we are ready for this conference leaving all the important work aside.
Registration and Tickets [Early bird offer]
If you have made up your mind to attend this event then why to delay more. J
Just grab the Early Bird offer valid till May 19th only and save your money so you could spend more in Switzerland on tasting delicious food recipes and sightseeing. This is the best chance to make this trip worth a lifetime one and a memorable one.
Only 7 days left for the prices to go up. So don't waste further time and get your ticket to this conference at the best price.
The conference ticket is of 300 EUR which includes benefits like:
Attending and accessing any of the conference sessions with no restrictions and no one stopping you from taking a seat.
Much Awaited coffee break to cool your mind and take a sip with speakers and sponsors. This healthy coffee break could be a turning point for your business as you get one to one discussion with many experts. Gain helpful advice that once reaped in this conference will grow in the coming time and flourish like you have never expected.
Get access to the demo zone and networking area and grow your networks.
Access to Speaker presentations that helps you understand the policies of online gaming and casino. There are some strict guidelines to be followed hence this kind of speaker presentations are very important.
This Early Bird offer is valid only till May 19, 2019. The actual ticket price is 500 EUR but with the Early Bird you can save 200 EUR and get a pass to this conference with unlimited access at just 300 EUR.
---
✅ Steps to purchase the Conference Ticket:
At first visit swiss.affiliate.events (The official website for this event)
Just click on Buy a Ticket button and choose the number of tickets you want. If you alone are visiting this conference then choose the quantity as 1 and click on BUY button.
Next enter your personal details such as your Name, Surname and Company you own.
For processing the payment enter your email address and mobile number by choosing the country that you reside in. Then click on Next Step and follow the procedure for payment. Once your payment is successful you will get the ticket on the email address you mentioned while registration so utmost care is to be taken when entering your email address.
---
Zurich iGaming Affiliate Conference :Agenda
When attending an event or summit, you need to know what you will get in this conference. Here's the agenda:
The event starts on June 21 2019 .
At 9.30 participants can start registering (badge collection )and enter into the conference hall after a successful registration.
Exactly after one hour at 10.30, Dr. Simon Planzer (Partner at Panzer Law) will speak about the crucial aspects that need to be considered in Swiss Online gaming regulation. Also, he will go deep in to the challenges that one should be ready to face while opting online gaming. This will a short session followed by panel discussion.
At 11.00, ThePanel Discussion starts, where experiences about online gaming in the European market will be discussed and audiences will know the European market in a much more effective way with this session.
From 11:30 to 11:45 , the key account manager at Global Bet- Robert Toth will speak about Innovative technologies in gaming with a focus on Virtual Sports. Virtual sports is now trending in every country and is most popular among young ones and those who have a keen interest in virtual reality and its experiences.
The second panel discussion will start from 11:45 to 12:30 and will be on how to create attract online offer and maintain it for the audiences. This panel discussion will include speakers like Chris Looney who is Commercial Director at Red Tiger Gaming. Other speakers in this panel discussion are yet to be confirmed. You will always find some experts in a panel discussion with years of experience in the marketing industry.
A long Lunch Break at 12:30 will give you and the panels some rest. You can enjoy some delicious foods or drinks whichever you like and have leisure time.
After the lunch break at 13:30 a very important session on Blockchain technologies in online gaming and gambling will be discussed. This session will include the whereabouts of Blockchain and its perspectives. Don't miss out this session which is one of the key sessions. If you are a newbie and don't have any idea about Blockchain then this session is worth attending.
The third panel discussion starts at 14:00 that will show guidelines on successful affiliate marketing and key tips to attract audiences that play online games. This panel will include speakers like Clas Dahlen, Levon Nikoghosyan (CEO at Partner Matrix), Donal Barron (Head of Corporate Development at Banach Technology Ltd), and many more speaker that are yet to be confirmed. Many affiliate marketers end up soon in the affiliate industry due to improper information or misleading people. This conference will help internet marketers in succeeding and achieving a 5 figure income.
The fourth panel discussion starts at 14:30 which will cover the topic of comparing the two markets of Belgium and Switzerland. This is very important to know which market has more scope of online gaming and what age groups are interested in investing their time in online gaming. The panel includes Pieter Paepe (Attorney at Astrea) and Dr. Simon Planzer (Partner at Panzer Law) also the Moderator.
A half an hour coffee break will bring high energies and soothe your minds to sit for more panel discussions and gather more knowledge before you leave this conference and go back to your working areas.
From 15:30 starts the fifth-panel discussion and will be on the future of responsible internet gaming . This topic will have speakers from different companies with vast experience in legal and marketing areas. The panel includes Jakub Kolomičenko (Head of Legal Department at Endrophina), JACK SYMONS (CEO at Gamban) and STEVE DONOUGHUE (Gambling Consultant at GamblingConsultant.co.uk Limited).
Last but not the Least!
The sixth and the final panel discussion will be on data protection issues which are very crucial for every marketer. You need to comply with the rules and regulations for the online gaming industry. Not following the guidelines might result in the suspension of your website or blog. Hence, utmost care should be taken to follow the guidelines properly.
This session will be the closing session of this conference and is therefore kept at the last. This will include Dr. Simon Planzer (Partner at Panzer Law) and IRIS SIDLERStrategic thinking legal counsel and leader with varied experience in IP, IT and communication.
Networking time starts at 16:30. Take complete benefit of this networking time and make more new contacts to grow your business on a global platform.
---
Want to Become a Sponsor, Partner or Participant?
By becoming a sponsor for Zurich igaming Affiliate Conference you can showcase your products to audiences from different countries. You can make new contacts and cross the big line that stops you from becoming an industry leader. With so many audiences you get the opportunity to expand your network and tie up with the experts who can bring more business.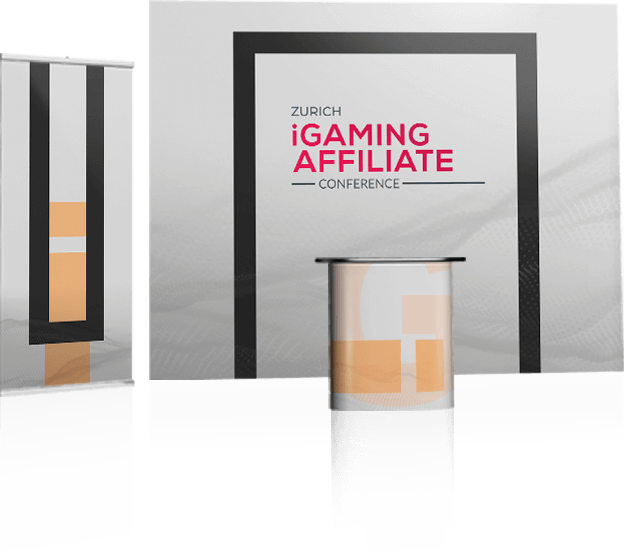 If you are an Internet Marketer, then this is the right chance to enter into the good books of this conference. By becoming a partner you need to promote this event to your audience on your blog or website and ask them to register for this event. You as the partner will be highlighted on the official website of Zurich iGaming Affiliate with your brand between the top industry experts. You get a global recognition and more people to follow you.
If you are looking for investors and clients then becoming a participant at this event will be a top-notch decision for you. You can promote your online business to the targeted audience and get feedback to improve your products or services. You can find investors who might be interested in investing in your business once they are satisfied with your products and presentations.
---
iGaming Affiliate Conferences! Is it worth?
Simple-Expo is whole a sole organizer of all these Affiliate events, From Prague igaming Affiliate conference and many more. The company is also organizing KYIV IGAMING AFFILIATE CONFERENCE which will be held in September 2019.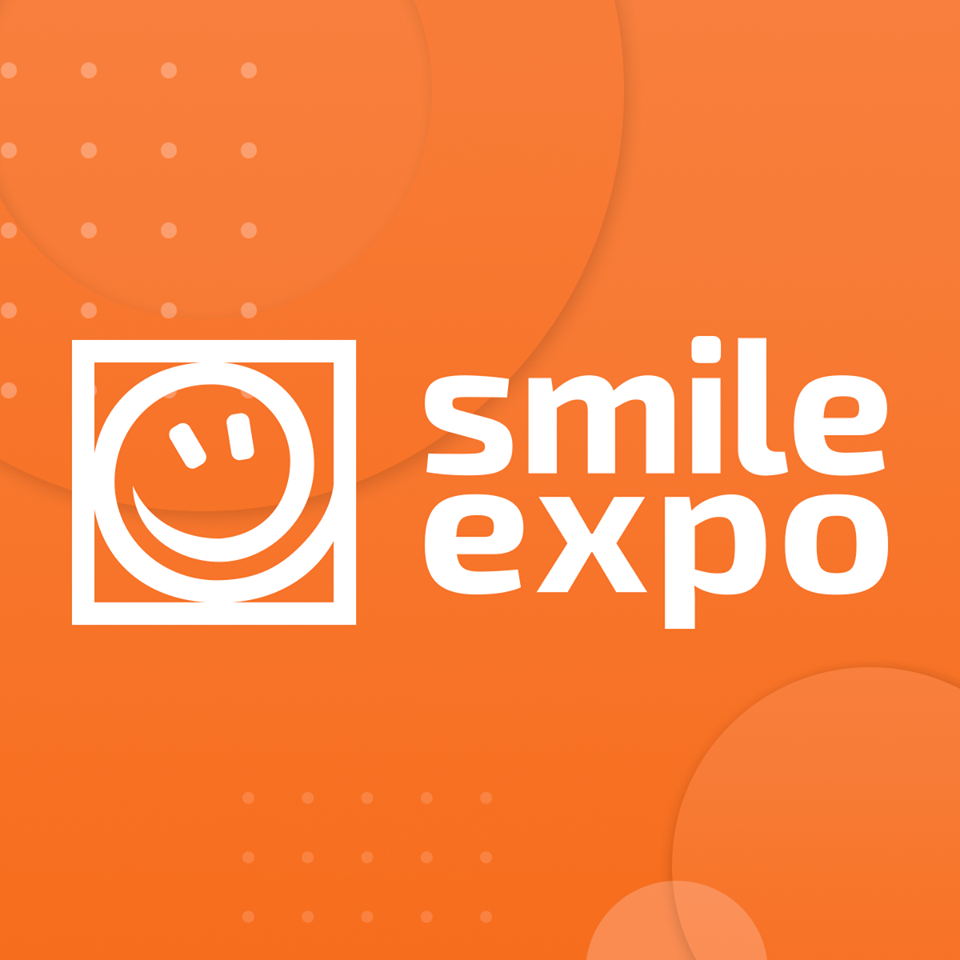 Smile-expo is an international organizer for business events and has been organizing tons of Conference in the field of technology, blockchain, Internet, Health and sports.
igaming Affiliate Conference is a series of powerful events for intermet marketers working in the online gaming sphere and more. The evnts are focused to ehnahce businesses around the globe. It acsts as a platform to connect investers with compaines, Clients to advertsiers and publishers to networtks
igaming Affiliate conferences offer a unique platform to online advertising companies, Affiliate Networks to showcase their brand, campaigns and get more publishers/ advertisers. Apart from trade exchange, the event houses higher expert speakers from the industry to shower rains of knowledge and share experience with newcomers in the industry,.
In my opinion, Affiliate conferences and events are always the goldmines for Affiliates, publishers and advertisers. As its the only place to meet and greet our virtual industry friends, spend quality time and enrich yourself with tons of powerful knowledge and skills.
---
Get Set & Go🚀
Register now @ Zurich igaming Affiliate Conference by purchasing tickets at new Bird discount and save 200 EUR. This is a once in a lifetime opportunity to attend this conference and also visit a beautiful destination like Switzerland.
Feel the Breeze, Keep Calm and Grow your Business at this Affilaite Marketing Conference. 😊