KoDDoS is a web hosting company that manages to protect the web host against a DoS attack (denial-of-service-attack) or a DDoS (distributed denial-of-service attack), that is a cyber-attack in which the attacker's objective is to disrupt the services of a host connecting to the internet, and in this way the machine or network resources are temporally unavailable to the owner.
It's called DoS because it denies that service through the system's overload and this doesn't allow it to work and process information as it's supposed to.
In this post, we have featured ✅ KoDDoS Review updated for 2023 that includes detailed insights about this platform.
Let's get started.
---
Detailed KoDDoS Review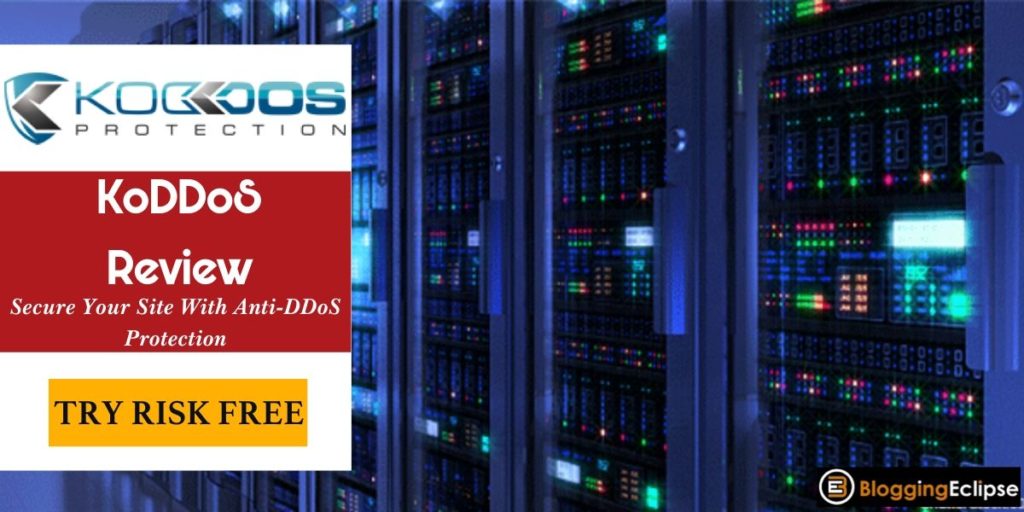 KoDDoS was developed by a pair of very skilled programmers in 2009 that specialized in software, DDoS, safety, and web host. This web hosting company uses the newest technology to keep the service's functioning to the very best so that they can guarantee your protection at any time 24/7, 365 days a year.
This company and its creators seem 100% confident in their work, in the protection that they can give you, and of course in their techs, because if they weren't, how they could assure you that you're making the right choice by hiring them?
The creators of KoDDoS said that "There is absolutely nothing that we have not seen, skilled and handled in our distinct work; we are ready for almost any circumstance that could occur," to assure that they're the best company even among the others that protect from the DoS attacks.
Also stating later that they have staff who works 24/7 so you can get customer service at any moment that you need it, giving like this a pretty good service that not every company has.
But, why is KoDDoS the best according to them?
Well, they have workers and tech experts who have a long time of expertise in this field. That can give you well-organized security against de DDoS attacks in real-time and have the flexibility to respond and provide protection against different types of DDoS.
Also, as it's mentioned before, in KoDDoS.com they have assistance 24/7 and have detailed explanation of all of their service plans with the information of each type and the different prices that adapt to your necessities of the moment, where they also explain that there are several methods of payment that you can use, such as PayPal, Perfect Money, Bank Card, and Solidtrustpay together with Liberty reserve.
---
KoDDoS Features and Services
This web hosting solution assures that their security is 99.95% uptime; meanwhile, other companies ensure a 99% or lower, giving them a little advantage in what statistics refers to in comparison to other companies.
One of the characteristics of the DDoS attacks is that they fill your e-mail with tons of junk e-mail to overload the capacity of processing information of your computer and thus stop working. Still, with the protection of KoDDoS, you have real-time defenses against almost any junk assault so your computer can notify you about any attack or malware that may be incoming.
As one of their strong points that have already been mentioned is that they have assistance by chat, e-mail, or telephone call 24/7, and certainly, this isn't something that you can find in many firms.
You can find four kinds of DDOS Security, called Medium Threat, High Threat, Remote Safety, or even Proxy Safety, to adapt to your different needs and budget.
In other features we can find several other things like up to 10GB storage, protection as much as 1000 Mbps, up to 1000GB month-to-month transfer, unlimited e-mail detailing, unlimited MySQL listings, dedicated IP (such as custom-made name servers together with reverse DNS), fully-featured control panel, IonCube Loader together with Zend Optimizer, SSH accessibility, among others that you can check out in their page.
Their payment plans can go from 40$ to 450$ depending on what type of protection you need, and of course, how much are you willing or capable of paying; that's why they offer different packages for people that don't have the same budget or needs.
KoDDoS is based in Hong Kong, and its parent firm has high standard datacenters in Nederland with 24/7 professional assistance. Usually, the customers that hire the service of KoDDoS are small-firms or companies that seek to protect their business, so if you have your own company, maybe it can be a good idea to check out their page to look around a little.
In the world that we are living today exist many threats and dangers in the cyber-world, such as hackers, virus, malware, etc., and we all have to be aware that nowadays at least half of our personal information and business information can be found or are storage online.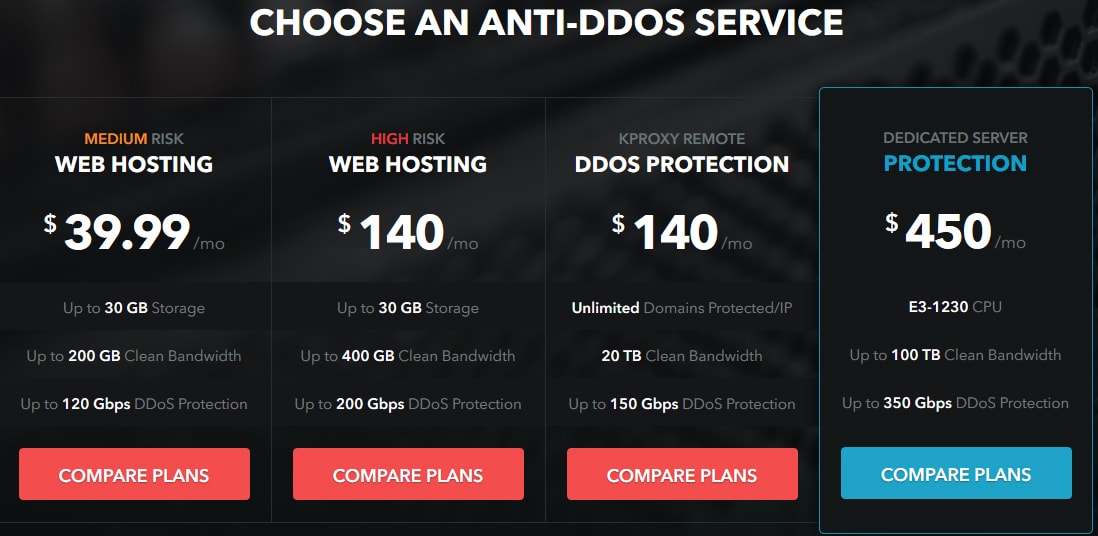 Everything since our data in the social media, to our account numbers and bank information; and if we don't take the necessary measures to keep our privacy all of this data may be stolen, cloned or who knows what else if we don't do something about it.
KoDDoS maybe that security measure that we need, or maybe not, this doesn't mean that it provides the only protection there is, there are many others with good reviews, and that has been around for some time now, so you don't have to pick that one if you don't like it, the important thing is to do something to protect yourself, but, if you consider the reviews that KoDDoS has it would be wise to check them out, after all, not everyone has a 24/7 365 days customer service, such a level of good opinions and are hired by several well-known companies.
---
🌟 KoDDoS FAQ
✅ What does DDoS attack mean?
DDoS stands for Distributed Denial of Service, which is a type of DOS attack. In DOS, multiple compromised systems are used to target a single system and cause it DOS attack.
✅ Why do I need DDoS protection?
Yes, you need to protect your website from DDoS attack as we all know that DDoS attacks are increasing tremendously and also evolve new methods of attack. The DDoS attack is probably expensive, as you may lose lots of revenue.
✅ How long will a DDoS attack last?
The DDoS attack may last for 24 hours. Therefore it becomes essential for you to protect your site from DDoS attacks to prevent legitimate users.
✅ What type of DDoS protection methods are used by KoDDos?
KoDDoS uses network filtering that mainly focuses on bandwidth floods and massive attacks. KoDDoS also provides excellent server-level protection to its users.
---
Conclusion: KoDDoS Review 2023 | Should you go for it?
To summarize, is always good to be protected against any possible threat, and you should choose the service that gives you the confidence that you and your information are safe; if you don't have any data security service hired yet or you want to change the one you already have, you can check out KoDDoS website, that even offers some coupons to get you some discounts and the best deals for you.
It may be the best service, and you're missing out, the only one that can decide that is you, so, what are you waiting to get the best protection and not be vulnerable anymore?
GO NOW!!! AND REDEEM YOUR COUPON CODE: KOD, SO YOU WON'T MISS OUT THIS UNIQUE OPPORTUNITY TO GET THE BEST PROTECTION AT THE BEST PRICE!!
Affiliate Disclosure: This post may contain some affiliate links, which means we may receive a commission if you purchase something that we recommend at no additional cost for you (none whatsoever!)