CPA Affiliate Networks are getting widely popular nowadays.
Daily a new CPA network is born in the industry with some innovative special campaigns to lure publishers & marketers.
Are you looking for a Premium CPA Affiliate network with your niche's highest paying affiliate programs?
Let's get started…
Bloggers have started implementing affiliate marketing on their blogs over Google Adsense and traditional display Ads methods. Almost all Internet marketers know the potential of CPA and affiliate marketing, and hence the online affiliate industry is growing at rocket speed.
Here is the Top 9+ Successful CPA affiliate networks list, which is best for global traffic and is rated best among all pro Marketers.
There are more than thousands of legit affiliate networks. Every company has different unique benefits that can't be compared in this blog post; hence we are only reviewing the Best 9+ CPA Affiliate Networks for 2023, which will enable you to make real money from your traffic easily.
---
What is a CPA Affiliate network?
CPA stands for "cost per action" or "cost per cost per acquisition," which means you will be paid commission or incentives when some product or service gets purchased from your affiliate (referral) link.
Another term called "CPL" stands for cost per lead, so when a user fills a form or complete any survey or download some application from your affiliate link, you will be paid a commission.
Let's check it out in detail.
CPA networks have thousands of affiliate programs from advertisers from almost all countries. As these great networks are direct contact between advertisers, you get more pay-out per lead or action.
These online marketing companies work on numerous verticals like cost per action, cost per mile, cost per view, cost per install, & cost per sale. It's a platform to connect advertisers with publishers. You can promote any CPA affiliate offers by signing up on these networks listed below to make real money.
---
Best 9+ CPA Affiliate Networks [2023 Edition]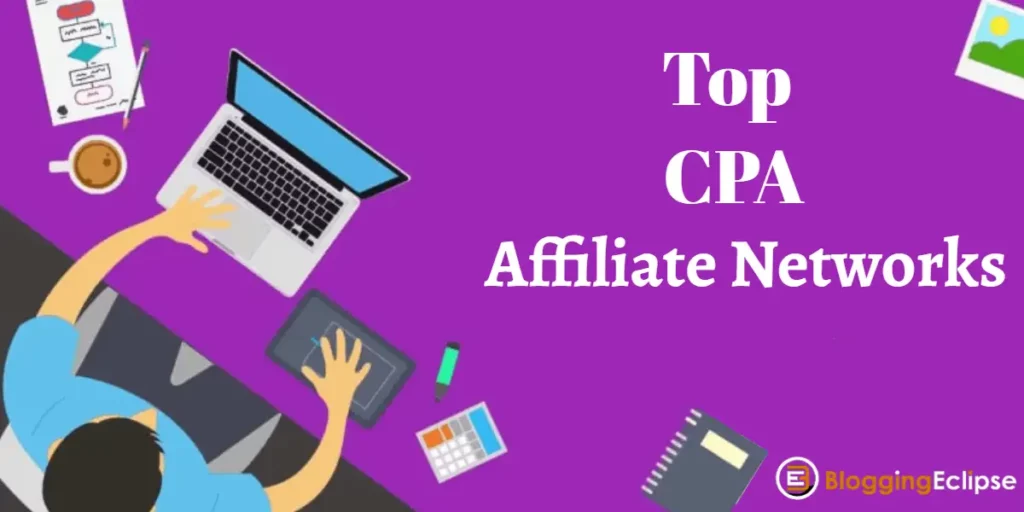 You may register an account with these Best Affiliate Networks as they are the most authentic. They are a bigger company, sponsor the maximum of affiliate networking events and conferences, and pay their publishers on time without any single delay.
Getting approved in some CPA companies is hard as they require lots of experience to get you in their network. Still, it's quite easy to get approved if you are already working with some affiliate networks now and earning a decent amount.
CrakRevenue is the top CPA Network in the adult and Dating niche. It has tons of dating/adult offers from various Geos and exclusive partner products with the best landing pages to boost conversions. It pays weekly and also 5% lifetime referral earnings for every publisher you refer to.
CrakRevenue has been recognized as the most efficient CPA affiliate network. It has been included in the top 5 CPA affiliate networks award by Bluebook.
It has a custom-built platform with real-time conversions update and statics. The network houses dating, adult, ED, CBD, gambling, sweepstakes, the type of offers with guaranteed highest payouts.
Some of the exclusive products like JerkMate: Trendiest cam offer and! With this network, smartLink enables the highest earings on all dating/adult traffic.
CrakRevenue team shares the highest converting creatives and banners, tested to boost sales/leads. The support is also very friendly and provides innovative tools like Smartlinks, popups, survey machines, native ads for extra revenues. Check this CrakRevenue Review to know more features about this dating CPA network.
CrakRevenue features for Affiliates:
Over 893+ exclusive CPA campaigns with premium payouts
Minimum Payout $100.
Mobile GEO, livecam widgets and smart links for extra earnings opportunities
Payments via Wire,, ACH, Check, First Choice Pay
payment cycles: NET7, NET15, NET 30, Weekly and Bi-monthly.
Exclusive offers on Nutra, CBD and gambling
Multiple verticals with global coverage.
Exclusive Bonus: Bloggingeclipse readers have access to a dedicated affiliate manager [Reserved only for top 200 Affiliates] – Get access to Special payouts and private offers by signing Laurence on skype at live:ltheroux7 or email ltheroux[at]crakrevenue[dot]com.
If you are looking to make more money on dating/adult CPA offers, CrakRevenue is simply the best one. CR's team is always there to support you to monetize your adult traffic.
Whether you have organic dating traffic or you are into media buying, CR's offers allow almost all the traffic and its creatives to rebuild to convert the hardest traffic of the internet.
---
Admitad

(Global Affiliate Network)
Admitad is a Cost Per Action based network that delivers all your advertising needs. Admitad provides reliable sources of sales and publishers with new business models to ensure the monetization of traffic. Established in Germany in 2009 (Launched in 2010), currently, it is present globally.
It has its own innovative in-house platform, premium payments on request starting from $20$, a variety of modern tools and globally known brands!
Admitad essential features & benefits:
Web address: https://www.admitad.com/en/
Weekly payments, premium payments on request;
User-friendly interface and a natural sign-up process
The primary segments: finance, mobile, e-commerce, travel, online games;
The minimum payout is $20.
Fast decision-making and centralized organizational structure
Forms of payment: PayPal, e-payments and wire transfer.
Main technical advantages: Antifraud technologies, cross-device tracking, fingerprint tracking, advertiser toolbox, anti-cookie technologies, deep linking options, cross-device monitoring, in-house platform;
Business model: It does not take fees and provides its affiliates with regularly renewed statistics and analytics.
Territorial coverage: Network with a global presence, TOP brands, and multiple GEOs worldwide.
Admitad has global traffic and works with international campaigns. Currently, it supports over 1300+ CPA programs, and over 800K+ publishers trust the company.
Global corporate events for its publishers
Free and on-time statistical and analytical reports available for all publishers
Friendly and multi-language support.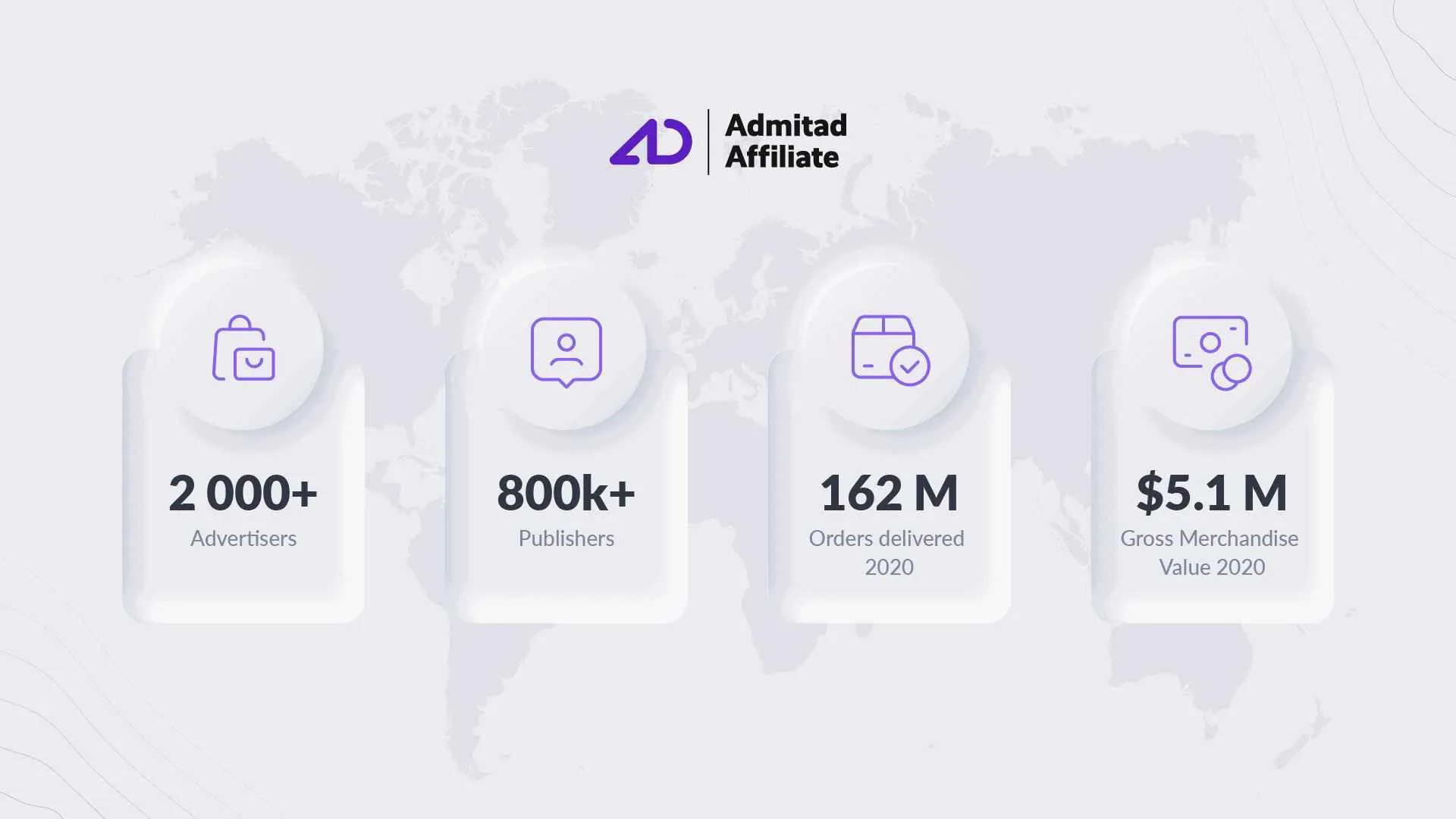 It prefers to support you during the entire CPA marketing journey. The network develops every publisher and helps every affiliate grow within the network and increase his or her revenues with us.
It houses thousands of fresh campaigns in numerous niches. From eCommerce, Web, finance to Travel, It has the best highest paying affiliate programs with excellent payouts. Its quick link technology enables auto monetization of website traffic by its innovative tools. I am using admitad on many of my websites. Its a must-try network.
It's time to raise the bar and get the payouts you know you deserve – Admitad is always open to help you gain and grow a successful business!
---
PrimeXBT is great at being a direct advertisers network of Affiliate Programs especially when it comes to forex, binary, and crypto trading with the most exciting offers in the whole market.
It is specially made for all webmasters, who belong to a group of social media, a website developers or even those who are well-known bloggers. The customer support and managerial service are excellent for all the affiliates. They are known to help you with everything you doubt about, including providing you guidance about how to maximize the returns in any particular case.
PrimeXBT features and benefits:
Minimum Payment: 100 $
Payment Type: CPA, RevShare, Hybrid
Payment Frequency: Weekly
Payment Method: Wire, Paypal, Webmoney, Bitcoin, YandexMoney
Tracking Software: Affise
Categories: Crypto, Forex/Binary
PrimeXBT provides you with offers for 200+ GEOs and minimum amounts of client deposits. You can even have active marketing campaigns and PR activities to increase your conversions at times. The website even allows you to have the language of your preference, depending on your native language.
---
CPALead is the world's largest incentive CPA network having more than 2000+ campaigns. They invented content locking first, which is now used by all major CPA Content Locking networks. They have the highest payout rates in the industry and have invented many tools for publishers such as custom landing pages, pre-built Niches to promote, etc.
CPALEAD is used by people worldwide, and they have the maximum number of users and traffic. They love their publishers by sending them gifts, goodies and inviting them to the grand party every year.
It is my favorite, and I have been using it since 2013. The company has ranked as one of the best affiliate networks globally by mThink and is recognized as one of America's top 40 fastest growing companies by INC 500.
They pay weekly for a mobile app install, surveys, ZIP/Email submit, etc., with a minimum payment of $10 in NET 30, NET 15, weekly and even early payment by request. They pay through Check, PayPal, Wire, Payoneer, ACH (Direct Deposit)
CPALead provides quality lead generation, exclusive offer inventory; mobile app installs and CPA programs for all countries with 100% fill rates.
If you are looking to simply make money by sharing files or tools or want to work with the PPD (Pay per download) method, then CPALead is the best premium content locking CPA network.
---
MaxBounty is another highly popular CPA network for Pro internet marketers who earn more than 5000$ per month. To be honest, its quite hard to get approved on MaxBounty as they have lots of requirements and only approved selected users who are making huge revenue already.
MaxBounty is not for newcomers in affiliate marketing. It's merely the most reliable network I have been a part of so far as they pay on time every week.
They have an In-house tracking system and have more than 1000+ programs from CPA, CPL, and CPS. The company has been offering performance-based affiliate marketing since 2004 and ensures both sides of the performance marketing spectrum should be treated equally. They have been rated #1 for years by top market professionals.
It has a minimum payment of $50 and pays weekly and NET-15 for the first month. Payment methods on MaxBounty are Check, wire, Payoneer, PayPal, and ACH. They are also offering a $1000 bonus to new affiliates. Once your account is approved, Contact your AM (Affiliate manager) to know more about this promotion.
MaxBounty comes under the premium list. Their higher payouts differ from others. Join MaxBounty to receive premium payouts and exclusive campaign optimization on your traffic by their account managers.
---
It's one of the oldest and stable CPA networks since 2008. Adscend Media was more into content locking and offering walls. However, over time the network has strived and changed a lot to go with the flow,
The company houses over 1850+ offer globally in verticals like CPL, CPA, and CPV. It has mostly offered which gets converts quickly like email submits, click on buttons. So obviously, these types of campaigns have a low payout, but it converts very fast and can give you very high ROI.
Adscend media have to offer walls and also offers API, which lets you import its campaigns ion your software, app or networks.
Adscend Media is undoubtedly a top-incented network with a vast number of inventory on all categories, all verticals and allows global traffic.
If you are looking for an incent allowed to campaign, Adscend Media allows incents, cashback, or reward points on most of its CPA campaigns.
---
ShareASale, which is now part of Awin is a leading performance marketing network for the past 19 years. With thousands of sales and leads programs from almost all niches like technology, e-commerce, travel, hosting, health, beauty, etc..
The network houses over 3900+ direct affiliate programs and publisher support directly via call. They have some features like coupons and deals. Data feeds, custom links creating, Real-time reports and video creatives.
ShareASale has affiliate programs to suit your audience, regardless of which niche you are working. They have some innovative tools to scale your earnings higher.
ShareASale has direct advertisers and has premium payout rates. They have an in-house tracking inventory. Payments are paid via PayPal, Payoneer, direct ACH transfers, Wire and Checks.

---
One of my favorite CPA Networks houses over 456 CPA Campgians, 382 CPL. 280 CPS and over 520 COD offers on its platform. The global affiliate network has CPA offers in all niches, including health, finance, insurance, business, entertainment, Adult, dating, gaming, Crypto, eCommerce, downloads, Trial, gambling, incent and non-incent.
Most of the offers are in Mylead. Global is direct and comes with exclusive payouts. It's all in one comprehensive platform to earn money from the internet.
Every publisher has access to almost all its offers that come with highly converting creatives. No matter which niche you work in, myLead.Global has all campaigns in one place with guaranteed industry-leading payouts.
The company has paid over $4 million to its publishers. The minimum payout is $20 on the 15 bases and most the time within 48 hours. payments can be requested via PayPal, Payoneer, Wire, Skrill, Payza, and WebMoney. Signup on MyLead.global now to start making $$$$.
---
Global Wide Media (Formerly NeverBlue ) offers data-driven marketing solutions for modern affiliate marketers.
It is one of the oldest and premium affiliate networks for serious marketers. They have the highest CPA offers from broad categories and offer an extra high payout rate that you won't get on any other systems. Their Affiliate support teams help you promote better offers by optimizing your traffic.
GWM has multiple offices around the globe and multiple platforms for different locations to signup as a publisher. Some of their premium clients include hotels.com, Aliexpress, booking.com, ford, uber, Walmart, etc.
The minimum payout is $100 and methods are PayPal, Check Wire and ACH Direct deposit for many countries. GWM is an excellent choice for affiliate marketers who wills to make more than 1000$ per month as they only need serious publishers.
GlobalWideMedia is no doubt a premium CPA Network dealing in many verticals with great payouts as they have tons of direct advertisers and companies.
---
Clickbooth is another famous CPA network that has earned many industry awards for its service excellence. Clickbooth connects advertisers with publishers to drive new customers on CPA, CPL, CPE, CPS, CPC pricing models.
CB is NOT for beginners as they have a pretty robust system for approval for affiliates. Only serious marketers are allowed onboarding at Clickbooth. With an experienced Affiliate manager, guaranteed weekly payments, friendly affiliate technology: Clickbooth has ranked on the top list in a short period.
Register today on Clickbooth to sneak peek their exclusive partner affiliate offers and get payouts in a week.
---
As the name suggests, MobIdea is a mobile affiliate network specialized in CPI inventory. Mobidea is the #1 platform for free CPI campaigns and Push notification CPA programs with stunning tools and technology.
They have the highest number of programs of top CPI and CPA programs for mobile traffic in almost all countries.
MobIdea features at a glance
MobIdea is the best affiliate network to offer all the capabilities of a tracker within the mobidea platform and it's free forever.
Weekly payments via PayPal, ePayments, FirstChoicePay, paxum, and Wire.
Real-time optimization with an advanced algorithm for top converting offers.
7 days a week support in 5 languages for Affiliates.
100% support from MobIdea experts to guide you to monetize your traffic better with their proven optimization techniques.
offers wall and API data feeds for automation.
If you have mobile or push traffic, Convert it with the best premium CPA mobile affiliate offers with MobIdea.
Also Read: Top Free traffic sources for Affiliate marketing in 2023
---
🤜How to get the higher payout on your affiliate campaigns
Growth matters! All marketers look for a better payout.
If you are promoting a campaign and you think you deserve better rates…
Follow these tips to negotiate for better rates.
At first, need to check other CPA affiliate networks for the same offer. Don't just switch your traffic to another system if you are getting a good payout. Contact your affiliate manager and tell them that you are getting a higher rate on another network. They will undoubtedly increase prices for you.
This is the simplest way to get desired. Payouts, But keep in mind that you won't be entertained to negotiate payouts unless you don't promote and convert your campaigns in good numbers.
It is always better to keep in touch with your affiliate account manager and ask him/her about the new campaign. Discuss strategies with them as they have premium payouts rates for some particular offers and can offer you the best rates for some affiliate campaigns for your traffic. So in last, its all about building a relationship with your account managers. 🙂
---
Understanding CPA Terminology:
What is CPA (Cost per acquisition)?
Cost per acquisition simply means you have to sell some product or service by promoting it on your blog, social media, emails or through your affiliate link. When the sale or subscription happens, you get paid a commission that the advertiser decides for different products.
For Example, I am promoting Fiverr services by writing its review on my blog, and when anyone buys any service from Fiverr from my link, I will be paid around $10-$15 commissions for the sale.
What is CPL (cost per lead)?
Cost per lead is mainly used for content locking. Many smart bloggers share some premium stuff with their readers for free, like Game cheats, Premium eBooks, etc. Instead of giving its direct download link to their users, they embed their download link in CPL affiliate networks, So when a user tries to download, he/she have to complete a small survey or offer and in this case, the author earns money by just providing a free download of premium Stuff.
CPL networks have also increased since the last decade. Daily a new cost per lead network or the PPD (Pay per download) site is born.
PPD sites usually provide content locking solutions with attractive landing pages for locking your content. The offers are automatically displayed to the user depending on their country so that one can earn huge revenue via PPD methods. I will write another post for guiding you on how to make money from Pay per download sites with an in-depth tutorial.
---
Some extra Top-ranked CPA Affiliate Networks which should not be missed:
While we have shared the best CPA Networks list for 2023 above, here are extra performance marketing networks that work on CPA pricing model and have been ranked in the top 20 for 2019-2020 by mThink BlueBook. Let's check it out.
If you are looking to promote products for beauty, and health (Nutra vertical ), then Dr.cash is no doubt the best all-in-one Nutra Affiliate program which houses more than 2300+ premium affiliate offers worldwide.

Dr.Cash is an innovative Affiliate Network for Nutra vertical, leading the industry in the Nutra niche since 2016. They have specific Nutra campaigns with almost every geo. Higher payout rates, 24/7 partner support, twice a day payout, fantastic dashboard with real-time conversion reports have made them #1 Affiliate Network in the highest paying vertical (Nutra)
Beauty and health are some of the best niches to promote. With the maximum of people in the world looking for weight loss, health problems, proper diet, beauty products, Nutra affiliate programs are blessings for internet marketers.
When almost all wide Affiliate networks are not heavily promoting Nutra programs, It is always better to go with the industry leader and exclusive Nutra Affiliate program where you get the best revenue on your conversions. They have over 14000+ publishers. Get started with Dr.cash today to scale your Affiliate earnings.
Dr.Cash works in over 100+ geo's and have premium campaigns for over 50+ beauty and health niches.
---
Madrivo is the most robust digital agency in lead generation, Affiliate marketing, and online advertising. It's a gold winner of the Marcom Awards; Madrivo enables all verticals in CPA categories. The company has grown over 400% this year and has generated over $150 Million for advertisers globally.

Madrivo is a premium CPA Network that invites only. Hence newcomers in this industry won't be entertained with Madrivo. You need to have an MR team's invitation to register on their network as publishers. However, you can also contact them here to request an invitation. (Their approval process is pretty hard).
MR houses premium offers for their exclusive advertisers, and hence they bring credibility to the world of online advertising. The company has invested a lot in researching and understanding online consumers and utilizing its data for successful online marketing strategies.
---
AdWorkMedia enables you to earn money from your websites, apps, links, domains, content, etc. With innovative monetizing tools like content locking, offer wall, product lockers, Adworkmedia enables higher monetization with more excellent conversions ratios.
AM has over 2500+affiliate campaigns for over 250+ countries. They have their own mobile-friendly targeting automated monetization tools for a better conversion rate.
AdworkMedia offers 7 days a week support and flexible payment options to choose from.
---
W4 Performance Ad Market enables the high standard of the CPA performance market. The premium affiliate network was founded on the difference to give respect to smart publishers, which they deserve.
They have direct premium advertisers like Amazon, Vonage, Norton, Microsoft, Audible, etc., with guaranteed best payouts by their direct advertisers. The network is super-premium and only works with qualified affiliates who are serious and want to scale their own revenues.
---
Its another premium affiliate network based in southeast Asia. The company has vast e-commerce offers across the globe and mostly from Europe, the middle east and Asia.
Try Indoleads today if you have vast CPS or coupon website traffic to scale your earnings to the next level. indoleads houses over 10020+ verified advertisers listed with their platform and over 30k + high-quality affiliates. The premium network has some of the best affiliate programs like Aliexporess, Agoda, Qatar Airways, trip.com, etc.
---
It is a global leader in User Acquisition and Monetization. It also uses blockchain technology and has a global reach with a single point to 35,000+supply partners from over 150+ countries. The platform is built-in optimization algorithms and data-driven analysis to increase the control and performance of comedians.
The Network is entirely transparent on ad placement, performance and cost. One can become a Mundo Media publisher partner and get access to thousands of top-performing offers from many GEO's as well as private crypto offers to promote.
---
If you are looking to promote a premium video ad campaign, then CLickDealer is a perfect platform to work with. Working with top verticals similar to eCommerce and retail, Sweepstakes, Dating, gaming, etc.
CD enables some of the high premium offers which can't be found with other companies. They are very strict about approval and businesses. Only serious publishers are approved with a large scale of traffic and experience.
---
Affiliate Marketing Events 2023-2023
Due to coronavirus outbreak and lockdown in several countries, most of the affiliate events like Adtech India, DMIEXPO, Blockchain life Russia, Affiliate Expo Italy has been postponed, kindly check it official webist6es for new dates.
Affiliate marketing cannot be just learned virtually. You need to attend trade shows, Listen to top Affiliate Ninjas attend conferences to boost up your productivity level.
Here is the list of some Top Affiliate conferences held each year.
I attend almost 7-8 conferences each year to get updates about this industry, meet industry friends, learn optimization techniques, get new affiliate programs and offers, Discover new technologies, meet new affiliate networks, negotiate on affiliate payouts with the account manager and having a coffee with industry friends.
Most of the affiliate networks like Adcombo, CPALead, A4d, CrakRevenue, LeadBit, etc… host their own events each year. Subscriber their blog to get news on those events.
There are hundreds of other affiliate marketing events which takes place every year, but I have listed only some favorite events which you shall attend.
---
🌟 CPA Affiliate Networks F.A.Q
How does CPA Affiliate Works?
Cost per action affiliate networks works as a platform that connects advertisers and publishers. It has an inbuilt tracking system that drives sales or leads to clients from publishers' traffic. Hence an affiliate can earn money by optimizing advertisers' links on his/her site.
What is CPA Affiliate Marketing
CPA Affiliate marketing is like earning a commission or revenue share by promoting a product or service on the internet. It works as a win-win program for both clients and marketers.
Do you need a Website to be an affiliate marketer?
Becoming an affiliate marketer does not require any website you can promote products on social media, youtube blogs, email, media buying, PPC, etc. However, a website or blog is the most preferred way by marketers.
What are top paying CPA Affiliate programs
Some of the the most ethical and legit affiliate programs are Amazon Associates, Agoda affiliate program, Walmart affiliate, aliexpress, Godaddy, etc.
---
Bottom Line:
We have shared above the top 9+ CPA Affiliate Networks with the maximum number of premium offers and high payouts. Most importantly, they are top-rated by Pro-marketers around the globe.
The premium CPA Affiliate networks are the door for your successful affiliate marketing journey. You can implement offers matching your niche and start earning. There are lots of ways to get quality traffic to Affiliate websites.
Also, read Top 5 Ways to Kick-start affiliate marketing journey.
Have you tried any of these CPA Affiliate networks before? I am curious to know your views and experience on CPA networks as this is a fascinating industry with a lot of potential in upcoming years.
If you have any questions or need help, feel free to ask me in the comments below and stay tuned with BloggingEclipse for more affiliate marketing tweaks.🙂
Affiliate Disclosure: This post may contain some affiliate links, which means we may receive a commission if you purchase something that we recommend at no additional cost for you (none whatsoever!)