Nowadays, many businesses have established the internet as a tool to improve the relationship between workers in the workplace.
Those enterprises take advantage of this technology by promoting meetings via the internet or blogs to interchange information since online sessions allow members of a workplace to interchange information interactively.
So, for that reason, some of them have implemented webinars in their politics to make a better way for workers to communicate with each other. Still, first, we have to know what a webinar is, their primary function and purpose, and how they can help workers and entrepreneurs.
If you are looking to select the best webinar software or platform for your business, then you need to stick to this post. In this post, we have featured ✅ the top 8 Best Webinar Softwares for 2023 that includes their detailed insights.
---
What is Webinar Software?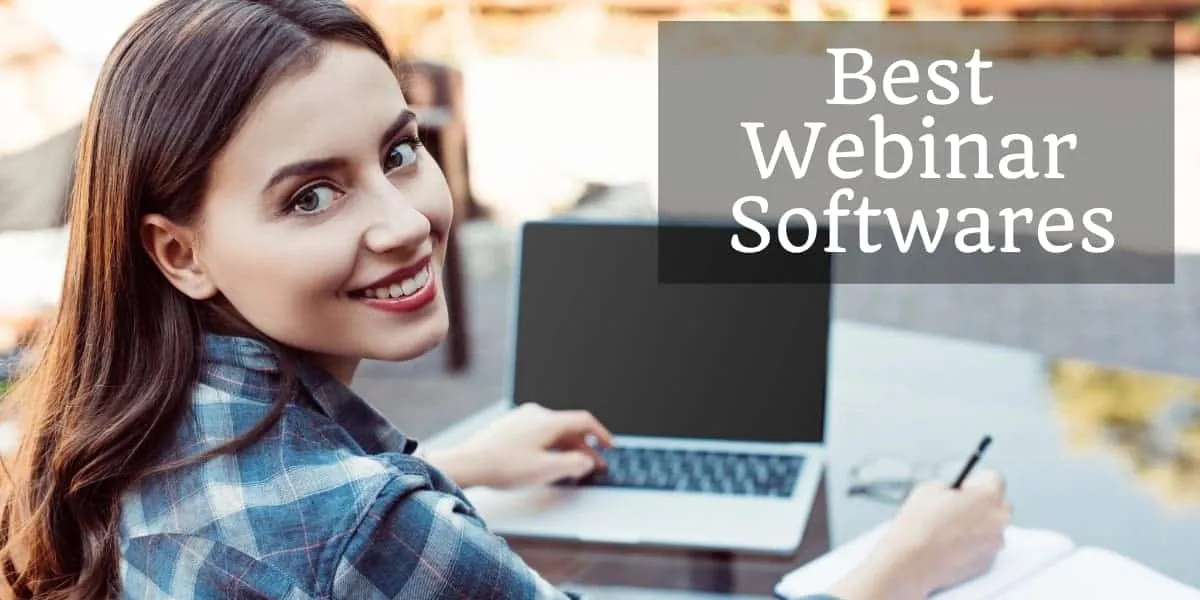 A webinar is a meeting that is planned via the internet, where a group of people is using one single server to be connected.
Furthermore, webinars have the main characteristic: all the participants can interact rapidly and simultaneously. In other words, webinars promote interaction in real-time and allow participants to send and receive information in real-time.
Moreover, during webinars, the participants cannot only share oral information through conversation because they can also share documents from their desktops, through chats, through images and videos and PowerPoint presentations.
This means that webinars not only include online discussions because the information shared by the participants can be presented through different media archives.
In other words, webinars are only online planned meetings performed by a group of people and organized by a tutor. On the other hand, webinars have many advantages that some enterprises should consider when developing an enjoyable workplace.
One of their main characteristics is that they allow participants not to leave their workplaces because they can be at the office or be at home or even on vacation. Participating in a webinar could be too easy because it only depends on a few clicks to access the server where the webinar is being developed.
---
How webinars are organized and how people can be part of them?
Usually, webinars are arranged by someone who leads them, also known as the organizer. This person gets the people together to be connected and to start the webinar. So, all the participants have to be in front of a pc or cellphone with a front camera and a microphone.
After announcing the beginning of the webinar, each member should check if everything is going well with their devices. Then, the webinar can start without problems, and the discussion can start by asking something that the organizer or another participant can answer.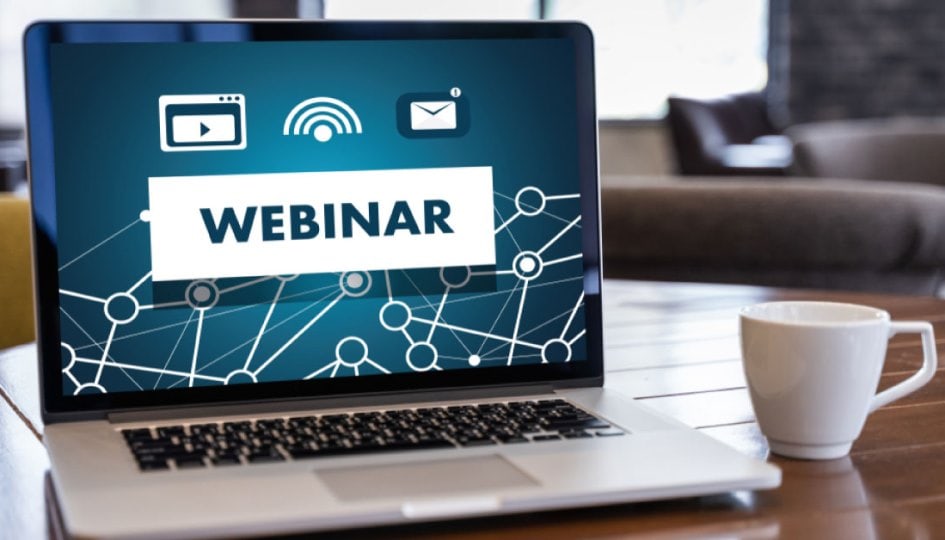 Considering what a webinar is, who organizes them, and how they function, we can take a look at the software that people use to arrange a webinar.
Some programs can help us prepare a perfect webinar because some of this software is specially intended to organize online meetings. If you want to lead or teach online courses, webinar software is the right solution.
Webinar software has in their systems specific tools that are very useful when developing a webinar because these kinds of software are programmed to develop this type of activity.
Why should we use webinar dedicated software instead of another common online software?
As we have mentioned above, webinar software has some tools or features that we have to consider while developing online seminars. For example, some webinar software can share documents, images, videos, and presentations, while other programs do not have this option in their systems.
Besides, webinar software is a new way to be connected with the world because nowadays more people can use the internet and have a compelling internet connection wherever they go!
Furthermore, current webinar software is developed and programmed to be easily used by their customers and users, so it is another advantage that webinar software has.
Many webinar systems can help you manage seminars, conferences online through your favorite device. Using this kind of software, you will share information through documents, videos, images, or presentations in a natural way, and I would like to share with you some of the most used and comfortable webinar platforms out there.
---
✅Top 8 Best Webinar Softwares Of 2023
ClickMeeting offers us a great set of tools that we can use in our webinars, but ClickMeeting not only offers simple tools in its system, but it also provides tools to use before, during, and after the webinar.
Also, ClickMeeting allows us to create an online room where the webinar will be prepared and the opportunity to invite our guests to participate in the webinar itself.
You need to pay $25 per month to use ClickMeeting and all its features, but it offers you 30 days of the free trial.
---
There is no doubt that Google is one of the most common and known brands because of all the tools that it has offered us throughout time, and one of its most used tools is Google+ Hangouts.
Google users very well know this tool because this company offers it as a free app, so you do not have to pay monthly for it.
Google has been working day by day to have their users pleased when using their apps. So, Google+ Hangouts has a set of features in its system that makes your work easier when planning a webinar.
---
Skype has significant popularity because it is one of the most used webinar systems in the whole world. Nowadays, it is very common to find Skype in any device you buy because companies like Mac, Samsung, Huawei, or any other know-how this app is used worldwide.
One characteristic of Skype is that you can download it from any device and use it perfectly, which means that its features can be easily used from your cellphone, PC, Ipad, etc.
Also, Skype has an advantage over other webinar platforms, and it is that Skype is entirely free, so you do not have to pay unless you need a premium service.
---
The family of GoToMeeting created GoToWebinar, and it offers a great way to introduce a presentation to a large group of people via the internet. If you use GoToWebinar as software to present your webinars, you will be able to host a presentation to more than a thousand participants in your webinar room.
Also, GoToWebinar works almost automatically because it has in its system a set of reminders that could help you prepare your webinar previously in a practical way, and you can also work simultaneously with your calendar even if you are an Android or an IOS user. By the way, GoToWebinar has to be paid to use it, and the price is about $89 per month.
---
Perhaps, Cisco WebEx is not well known, but its advantages are beneficial to prepare a webinar. In this webinar software, you can make polls and surveys, receive videos and audio in high quality, plan and produce professional webinars, lead a chat, etc. successfully.

However, you need to pay a set amount of money ($79 per month) to use all these features.
---
Adobe Connect is another webinar software that can help you organize or present your webinars better.
In this case, Adobe Connect offers you a set of features that could be useful in your webinar as numerous multimedia options to share documents, videos, or audios, which means that you can send and receive multimedia content in the best quality.
It also offers tools to manage your webinars correctly, and also you can use streaming as a tool to lead your webinar.
---
AnyMeeting is a useful webinar software commonly used by small businesses because it offers a concrete platform to plan online meetings.

Also, AnyMeeting promotes the integration of social media as YouTube, Facebook, or Twitter into the webinar software, but it is mandatory to pay $49 per month to enjoy these features.
---
ezTalks Cloud Meeting offers no limit of time when having a webinar and allows three participants per webinar. Another characteristic of this webinar software is that it is free.

Still, premium features have to be paid, which means that many people can use this webinar software, and the people who use it could send and effectively receive invitations.
Besides, some features of ezTalks Cloud Meeting are that participants can receive and transmit information and media in the best quality, and also, it allows participants to share their screens while participating in a webinar.
---
🌟 Best Webinar Softwares FAQ
❓What is a webinar software?
It is a software that allows you to give a live presentation or educational video presentations to your audience. Many companies use webinar software for selling their products to their clients.
❓How do I choose a webinar software?
To choose the perfect webinar software that satisfies your need, you need to consider your audience, features you are looking for, and your budget. Other considerations that you may want in your software include look and feel, analytics features, and brand-ability.
❓What is the best webinar software?
If you are looking for powerful webinar software, check the above-mentioned list of top 8 best webinar softwares that may satisfy your requirement.
❓What equipment is needed for a webinar?
It would be best if you had the following equipment to organize the webinar.
PC with an internet connection, Webcam, and Headset.
---
Final Verdict:
I recommend you use the best webinar softwares form any of the above lists that fit your needs and budget because the requirements of an entrepreneur are different from a professor's or even a big business owner.
So, consider that!😊