Do you have a full-fledged website missing the perfect tool for finding keywords?
Today, in this topic, we will be sharing the ✅ 6 Best LSI Keyword Research Tools to be beneficial for you in 2023. These tools help in finding the best or relevant keywords for your SEO website.
View Post!
---
What is LSI?
LSI stands for Latent Semantic Indexing is a method that search engines use to analyze the next best-related keywords reader use enclosing the given topic.
These keywords have a high level of connection to your target content. The breakthrough system of Google makes use of the LSI keywords to help find content quality and link it to the looked-for term.
So LSI is the keywords syntactically connected to the main keyword. It could be explained better with the help of an example.
For instance, you are searching for term- web design; now, the search engines will give you results in the following way by including LSI keywords:
Web design definition
Web design company
Web designing software
Web design tutorial
How to learn web designing
Web design course
---
It is often misinterpreted that LSI keywords are the exact synonyms of targeted keywords. LSI keywords are the phrases or words that are most remarkably correlative with the search in the valuable content.
It spreads out the overall experience of searchers by giving the results that are looking for and not they are searching for.
Search engines like Google, Yahoo, Bing, etc., use the keywords as an essential SEO locating constituent. Thus, it helps web crawlers to see whether your content information in worth integrating or not.
The best way to drive organic traffic to your site is to use the highly correlated terms that are searched so that content is discovered easily in SERPs.
You, as a content developer, can take the help of LSI keywords research tools. But while framing or writing the essential content, you must use the LSI keywords and long-tail keywords of your topic at places like:
Main headings.
All over the page of the relevant topic that you want to rank higher.
In titles of images and file names.
Possibly with link anchor text.
Perhaps in the page title to support your target keyword.
Now let's discuss the best LSI keywords research tools for 2023.
---
6 Best LSI Keyword Research Tools (Updated 2023)
---
It is a free tool and the most loved one by Google. You will be fetching the most gainful semantically concomitant keywords for all your SEO & paying marketing requirements.
The tool will assist you in getting the best LSI keyword for your niche or topic. They have the unique proprietary formula called Latent Semantic Value to discover the value of LSI keywords.
You will be able to have a glance into top-performing content for your keywords. It is indeed one of the best to get #1 ranking, free everlasting traffic to your website.
LSI Graph Features:
Unlimited LSI Keywords
Precise Search Volume Data
Latent Semantic Value (LSV)
Discover Top Performing Content
Endless White Label CSV & PDF Reports
Project Manager Library
Local Keyword Research
Language-Based Search
LSI Graph Pricing
It has three plans, namely Basic, Premium, and Agency priced at $27, $37, and $72 monthly. The plans not only give you optimized results but also help you save a lot of time and money you waste on other expensive tools.
There is no extra or hidden cost involved apart from the package fixed price. It doesn't need any setup.
---
Having around 12 years of experience, SEMrush is the world's leading combative research service for online marketing. The tool contains extraordinary and abundant features to make your journey hassle-free.
It has an entire workflow for all SEO professionals. It helps in boosting the result of your PPC endeavors and generates the most hard-hitting social media strategy.
FREE
Get SEMrush Extended 14-days Trial Deal
Try Semrush Guru for 14 days with complete features and no restrictions. Create projects...
Show More
Try Semrush Guru for 14 days with complete features and no restrictions. Create projects and get detailed insights on tips to increase traffic and automation recommendations. Try the most advanced SEO and Digital Marketing Toolkit now.
Show Less
You get the content that pulls in a fabulous marketing outcome. Have full market penetration and competitor's plan of action summary. SEMrush is offering solutions for e-commerce and enterprise.
👉Check SEMrush Review with detailed analysis
SEMrush Features:
You get to understand your competitors' blueprint in display advertising, organic and paid search, backlinks, keyword research, product listing ads, traffic analytics, market explorer, and link building.
You can cross, pool, and envision SEMrush data to analyze competitors' domains and compute keyword difficultness with a few clicks.
You can compare domains, devise charts with visibility factors, maintain reports of SEMrush data in one elegant custom PDF report for sharing and scheduling regularly.
Additionally, you can utilize the Keyword magic tool to pick, export, create, and use the best keyword ideas.
CPC map is another essential tool helping you explore competition locally in SEO and PPC. SEO writing assistant helps in optimizing your content with target keywords, making it readable and plagiarism-free.
Establish global campaigns for your site and get all the necessary metrics regarding its competitors, including- keyword rankings, site-audit and backlink tools, social media tracker and poster, content analyzer, traffic insights, brand monitoring, PPC keyword tool, and ad builders.
SEMrush pricing:
It has four plans for different types of users and their affordability. The Pro, Guru, and Business plans are priced at $99, $199, and $399.
And if you still need more, you need to inquire about the customized Enterprise plan to suit your marketing requirements. All the plans include the above-given features without any lag.
---
In the third position, LTP helps you find less competing keywords that can fetch you heaps of high-converting online traffic irrespective of your niche. It educates you about the actual scenario on how this keyword ranking system works.

For more clarity and exposure, you can join their training session with a seven-day free trial program.
LTP's functioning is simple and easy to digest, even for a newbie. First, you have to enter the seed keyword to get overflow of suggestions and then run keyword and competitor analysis based on 13 units of measurements.
On the third step, you will be able to determine keyword profitability with rank value, and consequently, you will stay on the topmost position of your rankings with Rank Tracker.
LongTailPro Features:
Multiple project creation
Keyword competition checker
Seed word for keyword generation
Keyword import to LTP
Discover long-tail high-CPC keywords
Find acquirable domain names
Analyze all search engines for ranking your keywords
LongTailpro Pricing
LTP has three plans, namely Annual Agency, Annual Pro, and Annual Starter plans priced at $98, $45, and $25 monthly.
All plans include all the features mentioned above, along with the 10-day free trial. There are no contracts, and you can cancel or downgrade your account anytime.
---
SpyFu lets you download your rival's most profit-making keywords ads for paid and organic search. It discloses the search marketing secret formula of your most prospering competitors — their smart endorsement campaigns to your SEO drive.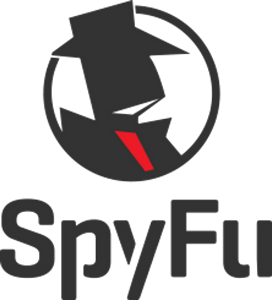 You can track your keyword ranking on Google, Bing, and Yahoo by constant monitoring.
SpyFu also helps you in making better alliances and generate more profits by offering trustworthy contacts. There is a step-by-step guide to give you a better understanding of the tools and to get the work done in your way.
SpyFu Tools and features:
Find a competitor and look for every keyword they ever acquired on Google and every ad test they run.
Know about your competitor and find out every keyword their content is ranking for. Bring out the precise content and backlinks that induce them to surpass you.
These tools will help in looking for every keyword your competitor ahs ever bought on Google and every advertisement trial they run. Turn their achievement as your own and avoid their errors.
Domain Lead and Top Lists
Make your own customized list of domains and categorize it by industry, location, ad consume, search traffic, social media, and practical application.
SpyFu pricing
SpyFu offers three plans, namely Basic, Professional, and Team plan. The pricing is fixed at $39/mo for the Basic plan, $39 for the first month and then $78/mo for Professional plan, and $299/mp for Team plan.
Irrespective of the plan you choose, SpyFu offers unlimited access to its data. Moreover, you get a 30-day money-back guarantee and hassle-free plan cancellation policy.
---
Keyword Tool is a free online keyword research tool that utilizes Google Autocomplete to bring forth many related long-tail keywords for any subject matter.
Google Autocomplete is used in Google Search to boost up the searches done by users on Google.
Keyword Tool assists you in applying Google Suggest for keyword search. It pulls out Google's keyword ideas and shows an easy-to-interpret program.
The free edition of KT will create up to 750+ keywords from Google autocomplete in seconds. The premium version- Keyword Tool Pro offers double the free edition and a few other impelling features.
KeywordTool.io Features:
Uses Google Autocomplete and GoogleSuggest for keyword filtration
Uses Google Keyword Planner for paid advertising inside Google Ads platform
Finds hidden keywords in Google Keyword Planner
SEO and Content Creation
Keyword Tool Pro and Keyword Tool API fully support all Google domains and linguistic
Select the right keywords for your PPC advertising campaigns
KeywordTool.io Pricing:
KeywordToolPro is divided into three plans -Pro-Business, Pro Plus, and Pro Basic priced at $159/mo, $79/mo, and $69/mo. All plans have robust features with a 30-day money-back policy and fast customer support.
KeywordTool API is another premium feature having four plans like API Plus, API Basic, and API Lite priced at $1999/mo, $999/mo, and $299/mo. The Custom plan information is provided on request.
KeywordTool API is an information solution for large-scale Keyword Research And Search Volume Analyses.
---
Serpstat is yet again a powerful software as a service (SaaS) company. It provides keywords research, rank tracking, backlink calculus, site scrutinization, and rival's keywords analysis for digital marketers.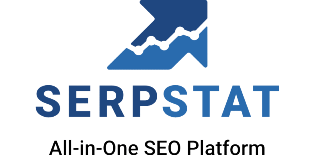 Serpstat has tools like keyword cluster and text analytic founded on artificial intelligence. It is an all-inclusive SEO platform for professionals.
This tool can be utilized by digital marketing agencies, in-house SEO teams, SMB, and enterprise. It will suit the requirement of everyone who wants to turn his website into a lucrative one. Serpstat is a division of the Netpeak Group.
Serpstat Features:
It adds up to your website's content and advertising with top-functioning keywords and gives wings to your online presence
Find out about the keywords your rival is leading for. You can execute a competitive viewpoint to determine competitors, and realize their powers and inability and how your business can improve upon the competition.
Search for your rival's' promotional drives and fetch the excellent achievable ROI from your PPC activities.
Content Marketing Ideation
Explore and create exclusive content that goes perfectly with your niche.
Get competing ability for strategic decisions, generating an aimed digital marketing program, and crafting your products to place your business opposing competition.
Keep an eye on your and your rival's webpage rankings every day
Get information from domains forerunner in your niche, nation, or worldwide and look for success stories.
On-page audit data will display promptness of your website's components, determine their faults, and patch them.
With the help of a simple dashboard, email alerts, white Label report, and data visualization features, you can easily configure the details.
Its developer-friendly API provides regular rankings, competitor analysis, position-tracking, and keyword-research information right into your reports.
You will get complete backlink data for 20 days, pages that get more links, scores for referring domains, and full tracking of competitors backlink strategies.
Serpstat Pricing:
It has four plans, including free data from Serpstat. The pans are named Lite, Standard, Advanced, Enterprise, and priced at $69/m, $149/mo, $299/mo, and $499/mo.
If you want, you can try the Serpstat feature for free by signing up and creating your account.
---
🌟 LSI Keywords Research Tools FAQ
What are the LSI keywords?
LSI stands for Latent semantic indexing, a system that the search engine uses to analyze the other words that people mostly use on a given topic
How do I use LSI keywords?
One can use the LSI keyword in the description as we all know that meta descriptions play a vital role in SEO. Always use LSI and the main keyword in the description.
How do I create a LSI keyword?
Check the tools, as mentioned above, that you can easily use to find the LSI keyword.
What is LSI in SEO?
As we all know, LSI is the method that is used by search engines to compare the relationship between different concepts. LSI keywords play a very major role in SEO as it improves SEO traffic and results in more visibility.
---
Conclusion: 6 Best LSI Keyword Research Tools Of 2023
I hope you have explored all the essential features of the LSI keywords research tools. Keywords play a vital role in getting higher ranks and fighting the competition. So, choose the right LSI keyword research tool for your website and get the desired results.
Do you use any such LSI keyword research tools that are not mentioned above? Do tell us in the comments below if you had a far better experience than the ones mentioned earlier.
Do share this post with your blogger friends so that they, too, get the necessary information.😉
Affiliate Disclosure: This post may contain some affiliate links, which means we may receive a commission if you purchase something that we recommend at no additional cost for you (none whatsoever!)