Have you been trying to reach your desired website but unable to do so?
The reason is quite clear! Your desired website might have been blocked by the Government of your country. But these Top 6 Private Proxy Servers can help you out.
But since you have the desire to reach the site you might be looking for a solution that could help you surf freely to any unrestricted site. The solution is to have a private proxy server that establishes a connection between your PC and the site you want to visit like a secure tunnel.
What is Proxy Server?
Your desired site is just one step away from you. When you try to reach a site with normal IP address, you are blocked by the server but that doesn't happen if you use a proxy server. A proxy server establishes a connection between your computer and the server on which the desired site is running. So, basically, it acts as a mediator between you and the restricted site.
Advantages of Proxy Server
The proxy server does help you connect to the restricted sites but along with that, it has other advantages too. Proxy server changes your IP address as it does not connect the blocked sites using your normal IP. By using another IP you stay anonymous and surf anonymously.
Usually, ISPs keep a track of your site visits and history. By using proxy servers stay anonymous by surfing with a different IP. With different IP addresses you can unblock restricted sites in a particular country easily and surf, download anything you want.
Types of Proxy Servers:
Proxy servers are classified into Public and Private Proxy Servers.
A public proxy server is prone to security issues and is accessible to anyone. It has speed and bandwidth issues. These kinds of servers are used by many users and thus are monitored continuously.
Whereas, a private proxy server is a dedicated IP server that is used only by a single user. It offers large bandwidth and fast speed eliminating the drawbacks of a public proxy server.
Some Advantages of Private Proxy Server
Easy configuration: A public proxy server requires you to set up, again and again, every time you log in to your system. But the public proxy server has to be set up only once and the same settings can be used every time you log in to your system.
Highly Secured: A public proxy server can be used by anyone that increases the chances of hacking. You never know who is spying on your internet activity and one day you wake with an email blackmailing you for your private information.
Private proxy servers are highly secured as only you are the authorized person using a dedicated private IP address. This is why you are not prone to hackers or government agencies. You never know if the public proxy server you are using is a trap by the hackers to dig your information and blackmail you later. Hence, a private proxy server is more trusted and keeps the bad guys at bay.
Increase SEO: If you own a blog or website then your SEO will improve a lot. This is a grey hat SEO technique which is followed by very few to index your site in Google search on the first page.
List of Ultimate Cheap Private Proxy Servers – 2023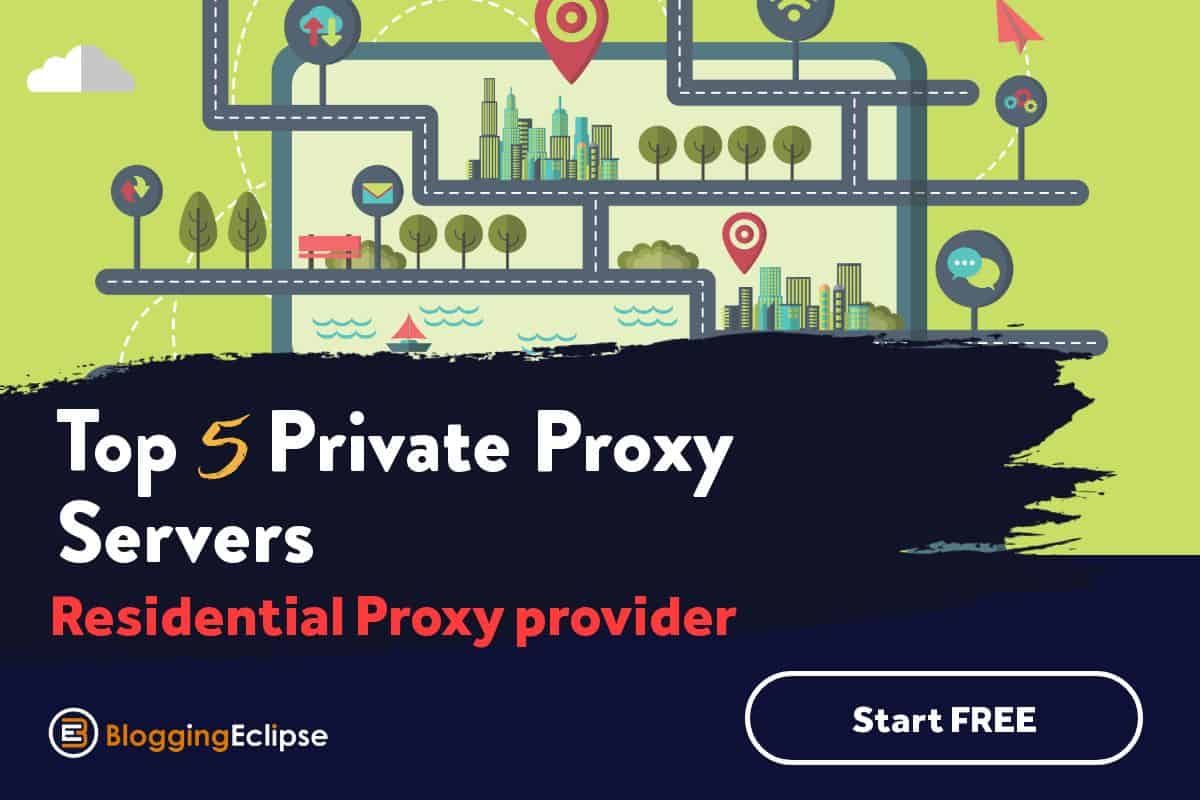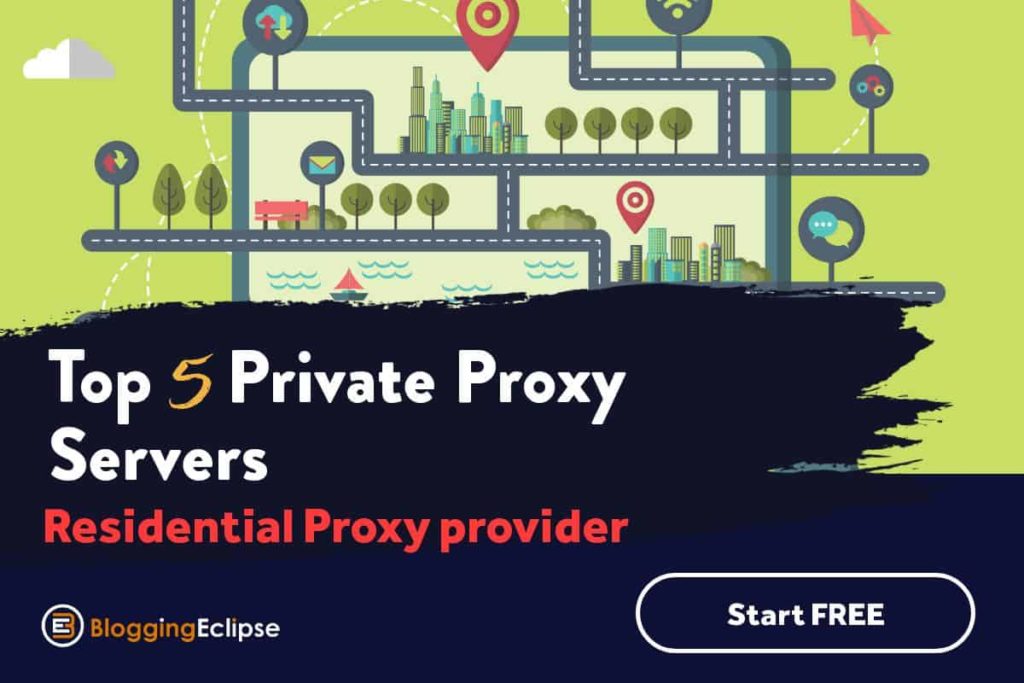 There are hundreds of Premium Proxy Providers offering great services at budget Friday price. We have listed a few of them which are rated as best from multiple users and general opinions.
Smartproxy is listed in the number one position of our listing. Looking after some of the key features offered by Smartproxy, it is worth mentioning that it not only offers services in residential proxies, data center proxies and dedicated data center proxies but also offers tools like Xbrowser, Chrome extension, Firefox add-on and much more.
Smartproxy has also got its proxy location for all the places, while the UK, USA, India, Germany, Canada, and Japan are the top countries. Still, the thing that upscales Smartproxy as compared to other proxy providers is its services available for any cities worldwide for residential proxies, including New York, Los Angeles, Chicago, Houston, Miami, London, Berlin, etc.
Grab this special Smartproxy coupon code and enjoy a flat 10% discount on Residential & Datacenter plans.
3-Day money-back option
In addition to this, they have also won some excellent awards, such as Proxyway Best Value provider 2023. Below mentioned are some of the key features that you should be looking forward to.
Key Features of Smartproxy
Smartproxy offers its proxies for different use cases, including Market research, Social media and retailing businesses. 
Free tools offered such as Xbrowser, Chrome browser, Firefox add-on, No-code scrape extension and much more.
Proxy rotation, IPv4, HTTPS, with millions of IPs offered.
Pay-as-you-go option available in residential proxies
Smartproxy Pricing Plans
Smartproxy offers different plans for 4 categories, including residential proxies, datacenter, dedicated data centers and reseller plans.
Residential Proxy Plans – (Pay As You Go)
| Pay as you go | Micro | Starter | Regular |
| --- | --- | --- | --- |
| $12.5/GB | $80/month | $225/month | $400/month |
| $12.5/GB | $10/GB | $9/GB | $8/GB |
| 1 username:password | 1 username:password | 3 username:password | 5 username:password |
| Whitelisted IPs 1 | Whitelisted IPs 1 | Whitelisted IPs 3 | Whitelisted IPs 5 |
| Nimble | Foxy | Clever | Sharp |
| --- | --- | --- | --- |
| $30/month | $55/month | $160/month | $500/month |
| 50 GB | 100 GB | 300 GB | 1TB |
| Extra GB: $0.7 | Extra GB: $0.7 | Extra GB: $0.7 | Extra GB: $0.7 |
| 1 username:password | 3 username:password | 5 username:password | 5 username:password |
Dedicted DataCenter Pricing Plans
| Teeny | Tiny | Mini | Main |
| --- | --- | --- | --- |
| 3 IPs | 20 IPs | 50 IPs | 200 IPs |
| $7.5/month | $40/month | $95/month | $320/month |
| Price/IP: $2.50 | Price/IP: $2.00 | Price/IP: $1.90 | Price/IP: $1.60 |
| Unlimited Traffic Limit | Unlimited Traffic Limit | Unlimited Traffic Limit | Unlimited Traffic Limit |
| Hustler | Dealer | Boss | KingPin |
| --- | --- | --- | --- |
| 100 GB | 250 GB | 500 GB | 1000 GB |
| $1,000/month | $2,250/month | $4,000/month | $7,000/month |
| Price/GB $10 | Price/GB $9 | Price/GB $8 | Price/GB $7 |
| Whitelisted IPs 5 | Whitelisted IPs 5 | Whitelisted IPs 5 | Whitelisted IPs 5 |
So without any doubt, Smartproxy can be considered the best private proxy provider on our list. Not only does it offers cheap plans, but it also gives some excellent options such as pay-as-you-go under residential proxies. Overall, moving on with Smartproxy can be a good choice for you.
Bright Data is providing the most advanced rotating residential proxy service with the world's fastest and largest real-peer IP network. The proxy service offers speed and reliability to its users and can be used for a variety of purposes, from streaming music to watching videos on their devices. Bright Data, formerly known as Luminati, is among the leading data collection platforms that have enabled businesses to collect crucial unstructured and structured data from millions of websites via its proprietary technology.
Bright Data has around 72M+ IPs right from around the world, which never get cloaked or blocked. The success of Bright Data lies behind its API, which provides an affordable, fast, convenient, and fast proxy solution that you can use in your proxies with different codes. Bright Data can be authenticated in 2 ways – with an IP address or username and password. Bright Data is a highly customizable platform requiring minimal setup but maximum performance. Install Bright Data and personalize your browsing experience with the country you choose to see the most significant number of recorded data points.
Key Features of Bright Data
It offers flexibility and scalability to switch between different IPs. You can switch between Shared, Private data-center, residential and mobile IPs.
You can choose IPs in any country, city, ASN, and carrier.
99.99% Network uptime guaranteed with real-time network status monitoring.
Get round-the-clock support from experts.
The network is 100% compliant and uses its own data-center private proxies.
With Bright Data, you can be sure to use one of the most reliable connections underground. Bright Data is your go-to backup solution for everything, thanks to its high success rate!
Bright Data is an advanced solution that helps to fulfill many commercial tasks that are becoming more prevalent, such as Validation and verification of partners, B1 competition; Security reviews; and Divergent Compliance.
It also offers a 7-days free trial for companies and provides 24/7 live support.q
Bright Data Pricing Plans
Bright Data has 5 plans to offer which are as follows:
| | |
| --- | --- |
| Data Center Proxies | $0.60/IP + $0.083/GB |
| Residential Proxies | $11.25/GB |
| ISP Proxies | $0.50/IP + $11.25/GB |
| Mobile Proxies | $30.00/GB |
| Dedicated Account Manager | Yes |
Advanced Plan: $1000/Month
| | |
| --- | --- |
| Data Center Proxies | $0.56/IP + $0.077/GB |
| Residential Proxies | $10.05/GB |
| ISP Proxies | $0.50/IP + $10.05/GB |
| Mobile Proxies | $28.00/GB |
| Dedicated Account Manager | Yes |
Advanced Plus: $2,000/month
| | |
| --- | --- |
| Data Center Proxies | $0.52/IP + $0.072/GB |
| Residential Proxies | $9.75/GB |
| ISP Proxies | $0.50/IP + $9.75/GB |
| Mobile Proxies | $26.00/GB |
| Dedicated Account Manager | Yes |
What is unique with Bright Data is that it offers Pay per use plan. So as the words suggest, its pricing depends on how much the usage is. Bright Data also offers an Enterprise Plan where you can customize your pricing according to GB, unlimited scale, Data experts support, Premium SLA and a Free Proxy Manager.
Bright Data is an undoubted #1 proxy provider globally that offers elite proxy services for business. It provides all in one proxy in one place. All their proxies come with the best professional support and 100% compliance assured. Start a free trial today to test it.
High Proxies is a premium service provider that has servers in key locations around the world and uses the latest technology to ensure its services are always fast and reliable. The IP addresses provided by High Proxies allow up to 100 connections at the same time. They have some of the best private proxies available for your business needs or for your personal use. These can be used in daily and professional tasks as needed. High Proxies has an expansive network that contains over 50,000 IP addresses, all highly anonymous. Their servers are located in America and Europe, allowing for up to a hundred concurrent requests from any IP address.
High Proxies also supports IP whitelisting, which includes unlimited bandwidth in all packages and a guaranteed 99% uptime. Besides excellent customer service, their user interface is also quite simple to use, so even people with less technical knowledge can navigate easily.
But if you are someone who is looking for sneaker proxies, then you are out of luck as their service does not play well with those types of websites, but if you are someone who is looking for social media or ticketing, proxies, High Proxies is an excellent choice. Though High Proxies does not offer a free trial, they do have a 3-day refund policy. Also, the biggest downside of High Proxy is that it does not allow for the use of a credit card to purchase its service. If this is pressing an issue for you, choose a different provider.
At High Proxies you can choose between multiple proxies including Private Proxies, Shared Proxies, Social Media Proxies, Classified Ad Proxies, Ticketing Proxies, Private VPN and Shared VPN.
It has a global reach by offering cheap proxy servers in Dallas, TX; Phoenix, AZ; Miami, FL; New York, NY; Portland, OR; New Jersey, NJ; Buffalo, NY; Los Angeles, CA; Chicago, IL; San Jose, CA; Washington, DC; Charlotte, NC; Las Vegas, NV; Seattle, WA, and Atlanta, GA. It also offers services in Europe also: London, UK, and Frankfurt, DE.
Key Features of High Proxies
It offers a simplified process of accessing online material and collecting data for its customers, making it simple to use. 
It also offers affordable custom IP proxy packages for Instagram and Craigslist. As many websites require unused or Fresh IPs, this provider distributes its proxies carefully. 
Providing customer support 24 hours a day and 7 days a week, the High Proxies service ensures that its customers get prompt and attentive customer service.
High Proxies' also offers a three-day money-back guarantee. So you can even test this proxies provider without a trial period. 
High Proxies guarantees uptime of no less than 99.9%.
High Proxies Pricing Plans
High Proxies offers pricing based on the proxies they offer. Following is the table which would put a little limelight on their pricing plan.
Private Proxies 1: $2.30/monthly
Monthly Randomize
Dedicated Proxies
High Anonymous Proxies
Private Proxies 5: 11.50/monthly
Multiple Cities
Multiple SubnetsMonthly Randomize
Dedicated Proxies
High Anonymous Proxies
Private Proxies – 10: 22.00/monthly
Multiple Cities
Multiple Subnets
Monthly Randomize
If you want more Private proxies, there are further plans, but the feature remains the same.
Squid Proxy is a leading provider that offers reliable proxies at reasonable prices. The cost is a bit higher than some of the other companies on this list, but Squid Proxy is considered a premium provider, so you do get what you pay for. Squid Proxies provide private and shared proxies for any business use. It works on almost every website. The company has a well-developed network that includes a number of locations in Europe, the Americas, and parts of Asia, Australia, and India.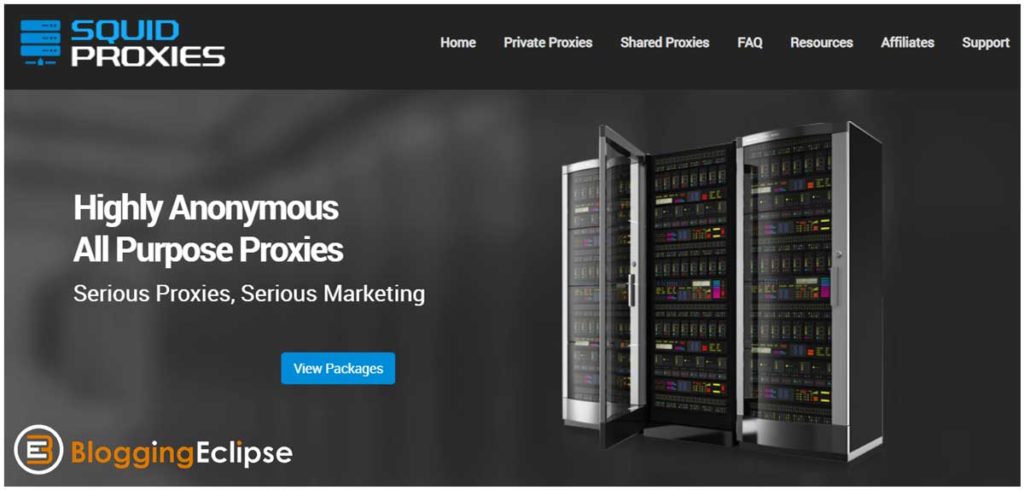 The dedicated proxies benefit from high speeds of up to 1 GB/s and unlimited bandwidth. They offer multiple subnets that can be accessed from different cities around the world and non-sequential IP addresses. Once you have completed your payment and it is received successfully in the Squid proxies account, your proxy will be set up instantly. The service is easy to set up and requires no advanced configuration. You just have to specify the IP address and then port your browser! That's it. The proxies provided by Squid are fresh new proxies free of charge for customers who request them during every billing cycle.
You can also request for new proxies after paying your renewal fees every month. All proxies are 100% compatible with all the browsers and all bots support http/https proxies. In a surprising turn of events, Squid Proxies went down in a moment of time and issued an apology for the inconvenience. The company is prepared to fully refund customers for proxies that fail to work as advertised for any reason.
Key Features of Squid Proxies
It offers the fastest servers with 1000+ Mbps dedicated speeds.
You get access to unlimited bandwidth, multiple IP subnets.
No need for any configuration settings, just by specifying the IP and PORT in your browser you are good to go.
No restrictions with guaranteed access to your proxies 24/7/365.
Get any proxy at affordable prices as compared to other proxies providers.
Squid Private Proxies Pricing Plans
| | |
| --- | --- |
| Number of Proxies | 10 |
| Multiple Cities | 2 |
| Multiple Subnets | 4 |
| Unlimited Bandwidth | Yes |
| 24/7 Support | Yes |
| Instant Setup | Yes |
| | |
| --- | --- |
| Number of Proxies | 2510 |
| Multiple Cities | 3 |
| Multiple Subnets | 6 |
| Unlimited Bandwidth | Yes |
| 24/7 Support | Yes |
| Instant Setup | Yes |
So as you can see, the features do remain the same, but the Number of Proxies, Multiple Cities, and Multiple Subnets are the variable parameters. If you require more of them, you can go up for a higher plan.
If you are looking for another premium proxy provider, Squid Proxy provides high anonymous all-purpose proxies with guaranteed quality. Try it risk-free today!
Do you need a proxy for Twitter or any other social media platforms?
SSLPrivateProxy offer premium dedicated proxies to create and manage your Twitter account without any connectivity issues or IP blockage. SSLPrivateProxy is another reliable service that offers a very good bang for your buck. With a wide range of features, it's hard to go wrong with this service. The pricing is also pretty good and affordable. The company boasts of a strong network of over 120,000 IP addresses and operates across the US, though there are a few locations in Europe.
You can choose between cheap shared proxies or premium private proxies hosted on high-performance servers without any bandwidth limitation.
SSLPrivateProxy also offers a good set of services which include shared proxies, gaming proxies, ticketing proxies, and not just dedicated proxies and more. By offering a wide variety of services, it creates a buzz among its competitors. The company also promises a 99.99% uptime and two types of IP authentication systems: IP whitelisting and username/password. Plus, all its customers can also expect unlimited bandwidth, monthly randomization, non-sequential IPs, and an advanced control panel. A unique aspect of SSLPrivateProxy is that it has a good number of data centers that run on wind power, and the company is further looking for more ways to support clean energy.
SSLPrivateProxy offer only 3 users per shared proxy to avoid crowded servers which don't slow down your connection. Cheap proxies are provided across the US and Europe with full anonymity and ideal for web crawling and data mining.
Key Features of SSLPrivateProxy
Supports both HTTP and HTTPS protocols with authentication required so only you have access to your own proxies.
It offers unlimited bandwidth of up to 1Gbps and ready for operation round the clock.
By using the latest firewall technology, your proxies are ensured to be secure and private.
All servers are run on green energy using wind power. In future servers will also be running on solar energy to keep the planet green and save.
For any assistance, you can check out the knowledge base and videos. If you want to talk to customer support you can reach them by phone 24/7/365.
SSLPrivateProxy Pricing Plans
Private Proxies Plan: 1.75/monthly
Dedicated IPs
Monthly Randomize
Multiple Subnets
Multiple Cities
Non-Sequential IPs
100 Threads / Proxy
Unlimited Bandwidth
Classified Ads Proxies Plan: $3.60/monthly
Virgin Dedicated IPs
Multiple Cities
Monthly Randomize
Non-Sequential IPs
100 Threads / Proxy
1 Gbps Speeds
You can also get some extra benefits and good discounts, which range between 20 and 50% if you subscribe to their service for several months in advance.
Blazing SEO Proxies is a private proxy provider which allows you to buy or rent proxies with unlimited bandwidth. Compared to other providers of this type, Blazing SEO Proxies can offer a lower cost as well as increased speed and security.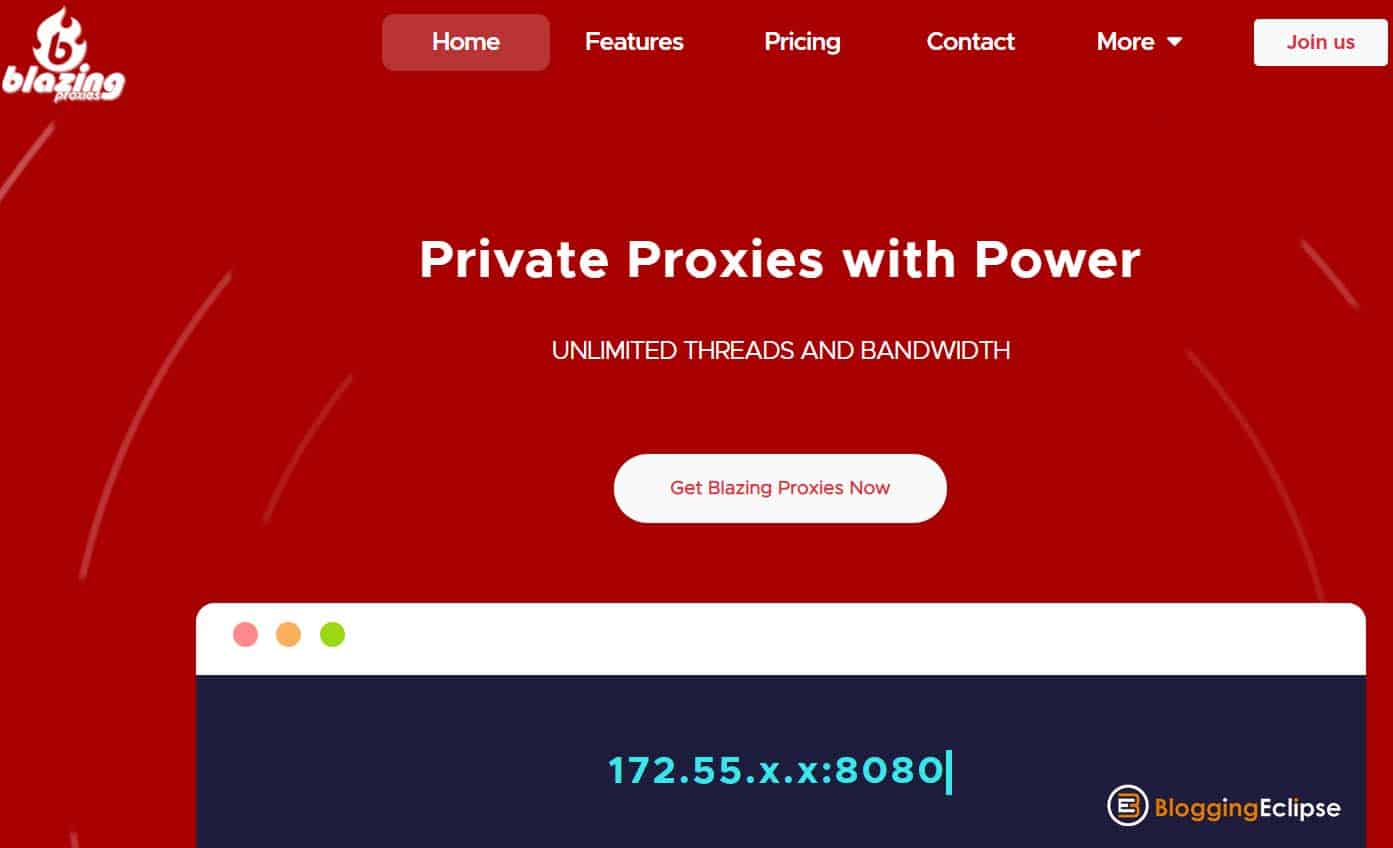 Blazing SEO has been offering super-fast proxies and servers over the past 7 years. It was started by one person but now has evolved as a team of over 40 people. In such a less time, they have even seen rapid growth in their customer base because of their unique business model. Also, one of the primary reasons behind their success is their dedicated team and the affordable pricing they offer. Their proxy service is highly affordable and offers high-quality and reliable proxies to its customers. As a result, it is quickly becoming the go-to choice for all those looking for low-cost but high-quality tech solutions.
Their Instant Proxy has a variety of protocols like SOCKS, HTTPS, and HTTP to help keep you safe on the web. In addition, they offer a dashboard that allows you to manage your Instant Proxies with ease. Unlike other proxy providers who may sell previously used IP addresses, Blazing SEO Proxies provide you with IP addresses that are entirely new and have never been used. So you get the IP addresses that have never been used before. There are a few drawbacks of using used IP addresses. For example, some of the IP addresses can be blocked already.
Along with proxies, Blazing SEO also provides virgin IPs, VPNs, Shopify proxies and SERPGRAB. Customer support is their top priority and so the support team is ready to assist you 24/7 with any issues or concerns.
Key Features of Blazing SEO
High speed and unlimited bandwidth with up to 1 Gbps.
Automatic proxy replacements are supported every month.
Multiple subnets are available to choose from.
Supports all three protocols http/https/socks.
Proxies can be chosen from 9 countries including the USA, Germany, Brazil, the UK, India, Canada, Australia, Vietnam, and Japan.
Affiliates can earn a recurring commission of up to 15%.
Private Proxies Pricing Plans
Blazing SEO pricing for private proxies is based on the country you choose. Suppose you chose the USA then you have three plans to choose from.
Starter Plan: 5 to 99 proxy IPs (Pricing per month)
Dedicated: $ 2.00 /IP
Rotating: $ 3.00 /IP
Semi-Dedicated: $ 0.80 /IP
ISP Proxies: $ 5.00 /IP
Personal Plan: 100-999 proxies IPs (Pricing per month)
Dedicated: $ 1.70 /IP
Rotating: $ 2.55 /IP
Semi-Dedicated: $ 0.68 /IP
ISP Proxies: $ 4.80 /IP
Corporate Plan: 1k-4,999 proxies with Customization options. (Pricing per month)
Dedicated: $ 1.50 /IP
Rotating: $ 2.25 /IP
Semi-Dedicated: $ 0.60 /IP
ISP Proxies: $ 4.60 /IP
Blazing SEO also provides you with an Enterprise Plan – 5000+ proxies with Customization options. You get a custom plan for your business and save 305 or more on your orders. To get its price quotation, you need to contact their customer support.
Blazing SEO Proxies comes with unlimited bandwidth with all protocols support. With automatic and instant delivery and virgins IPs, laziBng SEO Proxies have been in the top list for a long time. All their plans come under their iron-clad money-back guarantee.
How SEO Proxies Help Internet Marketers?
Affiliate and internet marketing need numerous tools and smart services to dominate the competition. Private SEO proxies play a vital role in marketing and help to scale new levels in less span of time,.
Guest posting using SEO/Private procies is one of the most used methods for SEOs and marketers. Looking for guest post opportunities through SEO proxy is an easy task. It is proven guest posts via SEO proxies only help improve search rankings but also bring extra traffic.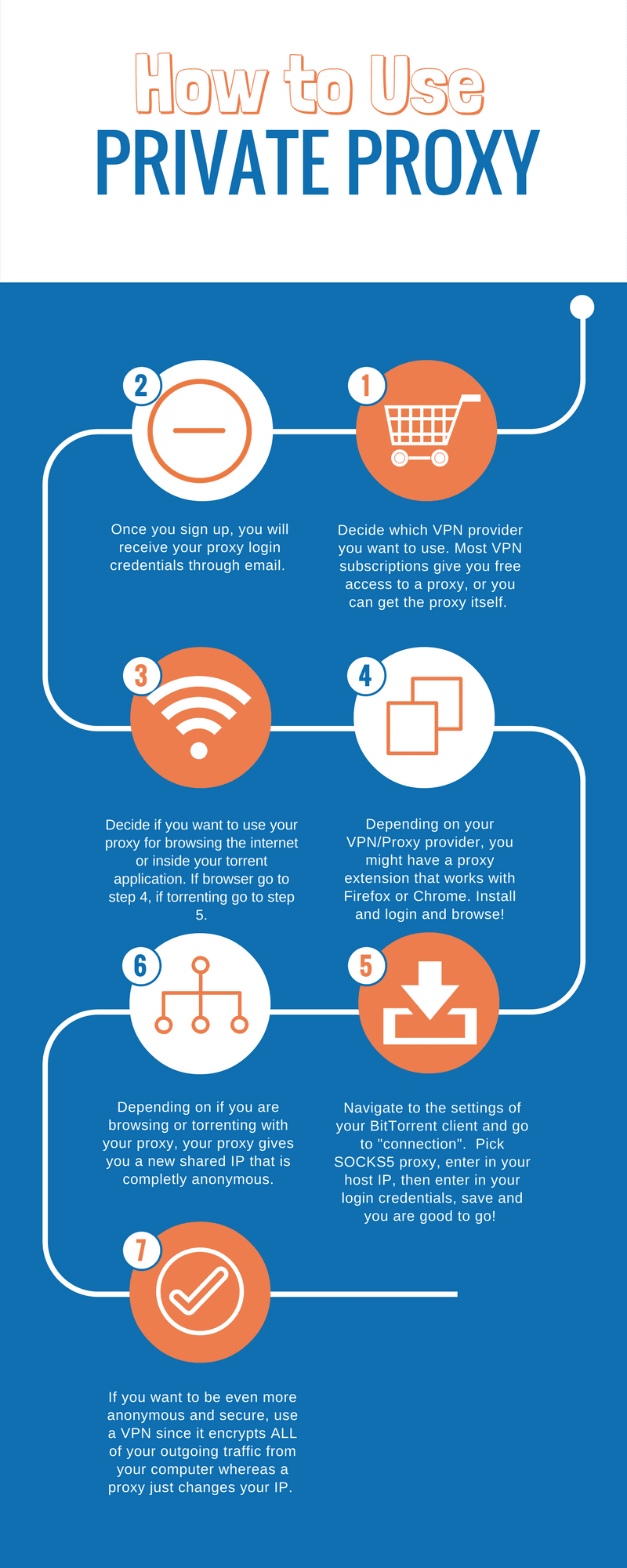 Private proxies are used for more stuff like Social media posting through proxies, Youtube commenting through proxies, Reviews through private proxies, blogging and content distribution through private proxies and posting classified ads via Proxies,
If you are looking to enhance your marketing workflow and increase your ranking, Private SEO proxies help a lot. They are better than VPN's and even more cost-effective.
🌟 FAQ related to Private Proxy Servers
What is a Private Proxy?
Unlike the shared proxy, a private proxy can only be used by you as you do not have access to share your proxy with anybody else. A private proxy is nothing but an intermediary IP address, and it is also known as a dedicated proxy. The private proxy is only assigned to you after purchase. If you want to maintain your anonymity online, then a private proxy is the perfect solution for you!
When do I need to use private proxies?
Proxies are an efficient, affordable way to access web content for businesses. If a user wants more predictability in their work, then they go for private proxies instead of shared proxies. Shared proxies are generally cheap; if the user finds the shared proxies do not work for them, then they go for private proxies. 
What is the major difference between private proxies and dedicated proxies?
There is no significant difference between private proxies and dedicated proxies as both these refer to IP that you can use for yourself. You are not able to share this proxy with anybody else.
How much do private proxies cost to me?
The cost of private proxies depends on many reasons. The costs of private proxies depend upon the proxy provider, IP location, and how many proxies you are supposed to purchase.
Which private proxy server is best?
If you want to buy the best private proxy server, then check the below list:
1. Bright Data
2. High Proxies
3. Squid Proxies
4. SSL Private Proxies
5. Blazing SEO Proxies
Final Words: Top Private Proxy Providers
So that was our comprehensive list of top 6 private proxy providers. If you want to surf anonymously and reach your targeted websites then leave public IPs and choose private proxies. There are many more private proxies providers but the topmost companies mentioned in this article are proven ones.