Do you know how much an average person spends on phone bills?
According to a report, the total cost of $1000/yearly is spending just talking on the phone. Furthermore, people are paying over $200 as extra expenses for excess minutes, messages, and mobile data for a wireless subscription. If we add up the amount, it comes to over $50 billion in excess expenditure yearly.
To find a solution to this problem, we have reviewed many low costs with no contract cell providers. These cellphone providers not only help you in saving money but also add up to your non-interruptive calling experience.
You can find US Mobile and Mint Mobile in the list, but today we will review Tello, an emerging name in best and affordable cell phone service.
In this post, we have featured ✅ Tello.Com Review updated for 2023 that includes its detailed insights about its features, pricing, and many more.
So, let's review one of the best cell phone service providers, Tello.
---
About Tello.com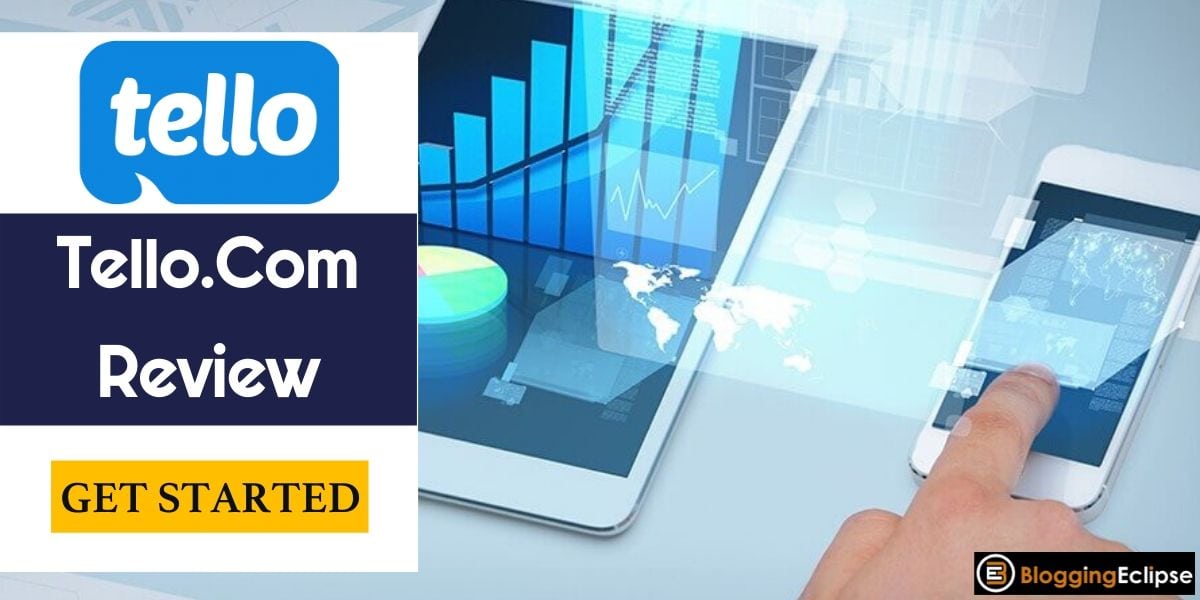 Tello offers great coverage, unbeatable subscription plans, no contracts, fast LTE, and features for an absolute low cost. Tello is all about affordability and great calling experience with no boundaries.
Some might defend with the fact that Tello is a new player market, and how can still it offer so much for so less. But to clear your doubts, Tello has over ten years of experience in the telecom industry and has been advancing calling experience to millions of users since 2002.
From the last 3 years, Tello is offering irresistible wireless cell phone plans since day one. Those who suffer from high pricing plans, slow LTE, rigid contracts, hidden fees, and unfriendly customer services will approach Tello.
The best part is that Tello will never force you to buy a phone along with their plan. Instead, you can reach out to them with your phone. Moreover, you can choose to pay as you go without worrying about going to the expensive plans.
All these highlighting features have made Tello a #1 choice for US customers. It has been featured in PC, C/Net, Tom's Guide, WhistleOut, Android Headlines, and more.
Now let's explore Tello's features and why people are opting for this hassle-free wireless provider.
---
Tello Features
Tello is a prepaid service that allows you to break the rigid contracts and pay for the services you want.
For those who want to get rid of activation charges, early termination costs, or overage charges, Tello is the ultimate solution.
The interface of Tello is designed in such a way that you can swiftly do everything from your computer, laptop, or tablet.
The best part about Tello cell phone service is that you get what you see on the screen. You will not be outraged with any hidden pricing policies or marked terms and conditions.
Tello is all about compliance and cost-effectiveness. They will never ask you to pay for something you have not used or will not require shortly. So, build your plan as per your prerequisite- the minutes required, texts to be sent, and mobile data to be used.
Looking at the features, we can say that Tello is heading the path of overwhelming customer service that cannot be expected from every wireless cell phone service provider. There are a few points that answer the queries related to- Why should I join Tello?
---
Why Tello?
The features explained above clearly state that Tello is offering more than what others are concealing on the incessant service part. Let's have a look at the top reasons why Tello is the best solution for your cell phone.
Worldwide 4G LTE coverage
The widest wireless analysis is offered on Universal Sprint Network. You will not face any dropped calls, loading issues, or sluggish data speeds. Overall, you will have an even coverage for all parts of the world.
No unwanted expenses and contracts
As we already discussed, Tello is not into hidden pricing policies like other reputed service providers. You pay for what you want and stay as per your wish. There are no contracts, termination charges, or activation restrictions to any subscription you opt for. There is full clarity on what they offer to the customers.
Mixing of national and international plans
You can plan your subscriptions and go as per your requirement to make things work. You can utilize your plan for the US, China, Mexico, or Canada calls and Pay as you Go for international calls and messaging to any other nation.
Excellent referral program
Now, this referral program works out profitably for those who have friends to join in. For the same, you need to share your unique referral link with your friends, and as he/she will join the Tello gang, you will be entitled to a $10 referral amount.
Safe checkout
Tello has the most secure checkout system ever, and you can securely opt-in for payments via PayPal, Visa, Amex, Discover/MasterCard, and other payment methods without any risk attached.
---
How is Tello different from others in the market?
When we compare Tello with other cell phone providers, we will surely find Tello to be on different grounds as compared to others in the market.
All working is quick, easy, and at your fingertips. No time wasted in the tricky interface.
You can design your plan as per your need and upgrade and downgrade whenever you want.
Complete clarity in the services provided. A robust and active customer support staff.
Absence of preset phone plan offers so that you can change your phone without waiting.
Free shipping of new phone in case you require.
Free tethering of data with your friends or on any device
Pay only when you call is answered- no ring time costs
Free unlimited texts and freedom to reconfigure anytime
Start from as low as $5
---
Pricing
Now, as we know everything about Tello, its time to buy a plan that can be either customized as per your need or selected from ready-made deals, the customized plan will offer you all the options related to data, talking time, and texts. You have to pick one from each section and pay the desired amount.
You can go for a Family plan or unlimited plan as per your demand. Unrestricted data plan offers 25GB LTE and unrestrained 2G data on all plans after you've consumed your LTE balance. Phone calls to Canada, Mexico, China, and Romania are counted in all plans.
You can also go for ready-made offers given below:
Pay as you go includes the following pricing:
You can use your old phone to activate the Tello plans. For this, you just need to check your phone's compatibility, check if you require a Sprint Network SIM, and then activate your phone. All CDMS phones, Tello phone and unlocked smartphones like iPhones from 5S to SE and Nexus 5 to 6P.
---
Pros & Cons
Pros
Cost-effective and flexible plans
Great choice of phones
Great customer support
Easy porting and super connectivity
Cons
No roaming facility
Little expensive phones
---
🌟 Tello.Com FAQ
Can calls be made to Mexico, Canada, and China with the minutes in the prepaid plan?
Yes, after the call, the number of minutes used for calling Mexico, Canada, and China will be deducted from your plan balance.
How to upgrade/downgrade my phone plan?
or more customized plans- Go to My Tello Dashboard and select the plan as per your feasibility. Once you pay for the chosen plan, the new constituted plan will be active from then. Any earlier balance (minutes, data) will roll over in the next 30 days. You can easily and quickly upgrade/downgrade your cell plan using the My Tello app.
Can I send texts or MMS worldwide?
Yes, using Pay As You Go service. Refer to the country list given.
How are calls charged -per minute or second?
All calls are rounded up to 1-minute raises, irrespective of any plan you choose.
---
Conclusion: Tello.Com Review Updated 2023 | Should you go for it?
Tello has captured the market in a very short time due to is commendable services. As a customer, you will be exposed to clear policies, abrupt pricing, fast LTE, and great customer support with no contracts attached. Its great worldwide network offers superb connectivity to its users.
So, all-in-all Tello is a great cell phone service option in the US market. If you want to know about any other services in the market, do write in the comment section below.
Affiliate Disclosure: This post may contain some affiliate links, which means we may receive a commission if you purchase something that we recommend at no additional cost for you (none whatsoever!)