Email marketing was once making rounds for growing the number of subscribers and bringing more profit to the organization. But have you ever thought even AI bots could change your life?
Yes, we are talking about messenger bots. It plays a vital role in today's world in growing conversations with the users. Engage your customers by talking to them with simple and easy to use chatbot and boost your sales.
Almost everyone on this planet has an account on Facebook and growing your business on Facebook using chatbot is the best solution. Using both you can introduce yourself to the users and send them promotional messages to increase more sales.
ZoConvert lets you create Facebook Messenger bot in minutes which is smarter and cost-effective and does not require any kind of coding skills. Yes, you are right. We just said what you heard. It does not need any coding skills that reduces a lot of burdens.
ZoConvert Review: Create Messenger Marketing Bot in minutes
In this ZoConvert Review Post, we bring you the features and pricing of ZoConvert and the reasons why Marketing Chabot is an ultimate source for growing your Online Business to the next level.
What is ZoConvert?
ZoConvert provides you a smart Marketing platform to engage your customers and bring more subscribers by creating a Facebook messenger bot in minutes. Simplicity is the most critical aspect of marketing and keeping that in mind, ZoConvert has made accessible to create a bot without any requirement of coding skills.
So if you are unaware of a bot then Try ZoConvert for free and increase your sales graph from day 1. It does not require you to create elaborate ad campaigns and does it in quite simple steps without any technical knowledge needed.
In email marketing, it is difficult to convert users into subscribers but with the bot, you converting Facebook users into subscribers is a piece of cake. So if you are worried about likes on your Facebook page, then you don't have to. Even if you don't get any likes on your Facebook page, using a bot, you will still grow your subscribers list slowly and steadily.
---
What does ZoConvert offer?
By connecting with the users on the Facebook messenger, you can send notifications, Automate marketing and messages to the users who follow your page and have subscribed in the messenger chat.
With ZoConvert you are likely to earn 5x more than email marketing from your existing users. By broadcasting messages, you can achieve up to 80% open rates and 50% click rates on your marketing campaigns.
If you had enough of email marketing and still not able to increase your subscribers and sales, then switch to the smartest Facebook Messenger marketing and increase your subscribers in minutes.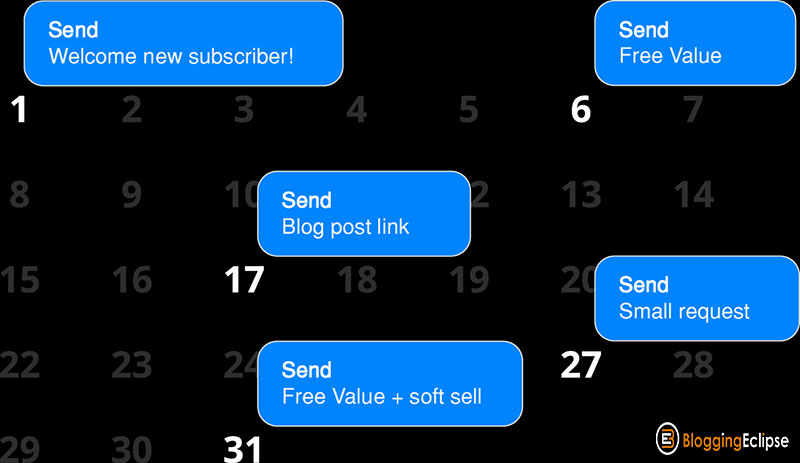 Facebook has the most number of users with more than 2 billion users around the world, so why would you lose this opportunity to use this single bot and grow your subscriber's list.
Wouldn't it be great to know the activities of your customers so based on their business and behavior on your site you could increase interaction with them? Personalization updates come in handy to get the conversation with your users running like a marathon. You are allowed to send up to 10 campaign cards to your subscribers with personalized updates.
Based on the user's actions you can automate your Facebook marketing campaigns and sit back and relax while you watch ZoConvert nudge users into your funnel.
Why waste time? Grow your sales with the #1 Facebook Messenger Marketing platform in the world.
---
ZoConvert Key featuers at a Glance:
Excited to know what features ZoConvert offers to its customers? Here are the key features that best describes why ZoConvert is the #1 Marketing Platform for Smart internet entrepreneurs.
Grow your subscriber's list by opt-ins from your website, converting FB users into subscribers, chat plugins to engage your users.
100% Marketing  Automation
Send automated personalized messages based on users actions/activities, based on the time zones and interest of the users. By using creative buttons and images, you can engage your users and make them happy. Engage users are always happy!
Get reports on how your subscribers grow from day 1 and measure campaign success. What business can be benefited from Automated Facebook marketing Bot?
If you are into travel and hospitality industry then you can take maximum benefit from the bot and increase your sales by taking bookings via messenger, you can also share booking fares, invoices, promote new travel packages and discounted offers and finally get feedbacks on your conversations.
News, Content, and Entertainment
According to the user's interest, you can send promotional messages, run quizzes and contests to keep your users engaging and making them feel that you value their support, send videos, images or articles related to latest news or whatever is trending in the market and also take their feedbacks to improve our service in every niche.
If you own an e-commerce website and want to run Zoconvert, then you can install its easy to use the plugin and send out campaigns, cart recovery, etc. To keep your users engaged on your website, you can promote new arrivals along with the price and discount on each new arrivals. You could also share order status and collect feedbacks which would in great deed help you to convert your users into lifetime subscribers.
Banking and Financial Services
If you are into banking sector or providing financial services, then this Tool could be of great use to stay connected with your users. You can generate more leads by promoting new schemes, solving support queries, sharing the status of applications, terms and conditions and much more.
In each sector, Zoconvert can get the best results on your automated marketing. Expected results using Zoconvert are 80% open rates, 55% CTR, 38% higher optin rates, 7.2% average ROI.
---
ZoConvert Plans & Pricing :
Unlike other Marketing tools, ZoConvert does not have fixed paid plans instead it charges you on the number of subscribers in the entire billing cycle. The slab for the number of subscribers ranges from 500 up to 10K or even more depending upon your requirement.
It follows pay as you go model instead of charging you at once. The best part is you don't require to input any credit card information while signing up. So you can cancel your plan any time you want to.
Once you cross 500 subscribers, you will be billed automatically based on the slab. Even though the bot will respond to new subscribers, but you won't be able to use these additional subscribers in your dashboard until you agree to pay for the tier for more than 500+ subscribers.
If you are NOT satisfied with the Smart Marketing Chatbot, then you can withdraw at any time you want to without any money charged. There are no contracts and no hidden charges, everything is crystal clear.
If you want to integrate the Marketing messenger platform on your website, then it's easy JS integration allows you to do so hassle-free. The plugins for this tool are available for WordPress, Magneto, Joomla, Shopify, etc. Once you visit the dashboard, you will find complete detailed information on the integrations page.
You can pay via any major credit card, PayPal or via Wire transfer. In the billing tab, you can choose from various payment methods and make your payment via the safe payment gateway.
If you need any help, then you can reach the ZoConvert help desk by writing an email at hello@zoconvert.com
---
Reasons to choose Marketing Chat bots over email marketing:
In the early years when email marketing was on everyone's mind, it attracted many business owners to convert their users into subscribers. Email marketing floods your inboxes with promotional email marketing messages and competitors messages.
To make money, you need to take action right when needed. And to take action, you need to understand the psychology of your users and engage them with your business ideas.
Facebook messenger Chatbots created brought to you by ZoConvert is similar to email marketing but much more comfortable to operate and very much useful.
The early you start using Chatbots the faster you will get acquainted with its features and benefits as in the coming years Chatbots will be the #1 marketing solution for every individual and businesses.
Chatbots is a messenger app that fits into a Facebook messenger and allows you to contact your users personally and deliver automated messages.
---
Some reasons to choose Automated Chatbots over email marketing are:
Email crowded and floods your prospects' inboxes with similar voices, and the opening rate of email is very less. And even if 20% emails are opened, only 4% action is being taken on an email.
Generating leads through email marketing requires the user to complete many steps, and somehow the lead gets lost. But with Chatbots, only a click will do the trick. Since Facebook Messenger is instantaneous, hence your customer base will grow faster than before.
With emails, most of the time it delivers into spam is people often tend to ignore it. But Chatbots are fun and keeps users engaged.
Messaging apps are the best way to communicate with each other as it is more reliable, comfortable and delivers messages quicker. Why not choose a marketing strategy that people are already connected with. It's just like you more often reply instantly to a text message rather than a phone call.
Chatbots is a one-stop shop for all your sales funnel. May it be Google ad words & FB ads, landing page, or delivering your sales messages. All under one roof!
---
ZoConvert Referral Program
If you are into the Affiliate Marketing industry, Then you will surely opt to refer Zoconvert to your audience despite using it. ZoConvert Affiliate Program enables you to get paid for assigning users to Zoconvert chatbot.
The company has an industry-leading affiliate program and extensive tracking to track each leads to sale referred by you. It also has the highest payouts which are $1 cash reward for every referred user and 10% recurring lifetime commissions on sales generated via your channels. Join ZoConvert affiliate program now to start monetizing your affiliate blog or website.
---
Is choosing ZoConvert the best decision for marketing campaigns?
There's no doubt about that! Considering the features and pricing models, ZoConvert is the best and #1 Smart Marketing tool to convert your users into subscribers and grow your subscriber's list from the very first day.
Choose ZoConvert today and connect with people on the most lovable Facebook messaging platform!