The London iGaming LRC 2023, a premier conference for legal and compliance professionals in the gaming industry, is set to take place from November 29th to 30th, 2023. The event, themed 'From Governance Strategies to Business Opportunities', aims to gather senior in-house legal, regulatory, and compliance professionals and C-suites from across Europe.
About the London iGaming LRC 2023
The conference will delve into the intricate landscape of governance issues and business opportunities presented by the global economy and regulations. It aims to foster discussions on how in-house counsel and compliance professionals can strategically formulate internal strategies to enhance the value they bring to their respective organizations.
The London iGaming LRC 2023 event is scheduled to take place over two days, with a detailed agenda planned for each day.
Day One: Wednesday, 29 November 2023
The first day of the event is dedicated to networking. The London LRC Networking Dinner will take place from 18:30 to 22:00 at a unique location in Central London. This 3-course dinner and reception provide an opportunity for speakers, delegates, sponsors, and exhibitors to meet, network, and catch up in an informal and social environment before the event officially starts.
A sponsored drinks reception at the bar will be open after dinner for those who wish to stay longer for networking and meeting with peers and colleagues. Please note that places at dinner are strictly limited to 100 (10 tables of 10).
To attend, attendees must ensure they have booked the Conference and Dinner package if they intend on attending both. The dinner price is inclusive of drinks before, during, and after the meal, with a selection of alcoholic and non-alcoholic beverages available. The dinner opens with Networking Drinks at 18:30, with guests seated for Dinner at 18.30.
Day Two: Thursday, 30 November 2023
The second day of the event begins at 09:00 with morning coffee, followed by opening remarks from the chair at 09:30.
At 09:45, there will be a keynote address on the topic of "Compliance effectiveness 2023 and beyond – A regulator's perspective". This will be followed by a panel discussion at 10:15 on "Cross-border regulations: Around the world in 60 minutes".
After a networking tea break at 11:15, there will be a panel discussion at 11:45 on "Best practices for responding to investigations and enforcement inquiries".
At 12:30, another panel discussion will take place on "Keeping your compliance team ahead of the curve: Best practices for measuring regulatory compliance risk within the broadening regulatory landscape".
After a networking lunch break at 13:15, there will be a panel discussion at 14:30 on "Enforcement trends: Where are we headed?".
At 15:15, there will be a panel discussion on "Ethics: Transparency, accountability, and Insights of Generative AI".
The day will conclude with closing remarks from the chair at 16:00 on "Technology's impact on improving risk management performance", followed by further closing remarks at 16:45, and networking drinks at 17:00.
This comprehensive agenda ensures that attendees will have ample opportunities to learn, network, and discuss the latest trends and challenges in the iGaming industry.
Speakers
The conference will feature a distinguished panel of speakers, including Ben Davies, Director of Commercial Affairs at Betknowmore Global; Christina Thakor-Rankin, Principal Consultant at 1710 Gaming Ltd.; David Foster, Director of International Regulatory Affairs at Entain; David Schollenberger, Head of Legal and Compliance at Metric Gaming; and Paula Murphy, Business Development Manager at Mindway AI, among others.
Registration Fee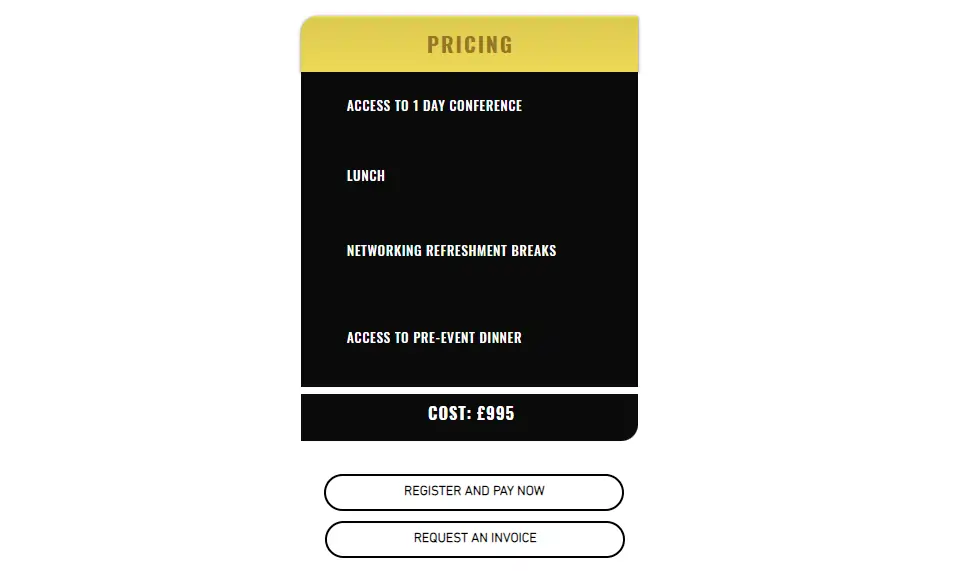 The registration fee for the conference, which includes access to the 1-day conference, lunch, networking refreshment breaks, and access to the pre-event dinner, is £995.
The London iGaming LRC 2023 promises to be a pivotal gathering for professionals in the gaming industry, offering invaluable insights and strategies that can help companies thrive in the dynamic gaming market.
Mark your calendars for November 29th-30th, 2023, and make your way to London for this transformative event in the gaming industry.
Quick Links:
Affiliate Disclosure: This post may contain some affiliate links, which means we may receive a commission if you purchase something that we recommend at no additional cost for you (none whatsoever!)