In this post, you will get an in-depth ✅TMD Hosting Review updated 2023, which is known for its reliable, fully managed, super-fast cloud hosting. 
If you are looking for a fully managed web hosting service, then TMD hosting can be a great choice. With more than twelve years of experience in hand, TMD is specialized in offering all types of hosting services, whether it is cloud hosting, WordPress hosting, dedicated hosting, reseller hosting, and more.
---
About TMD Hosting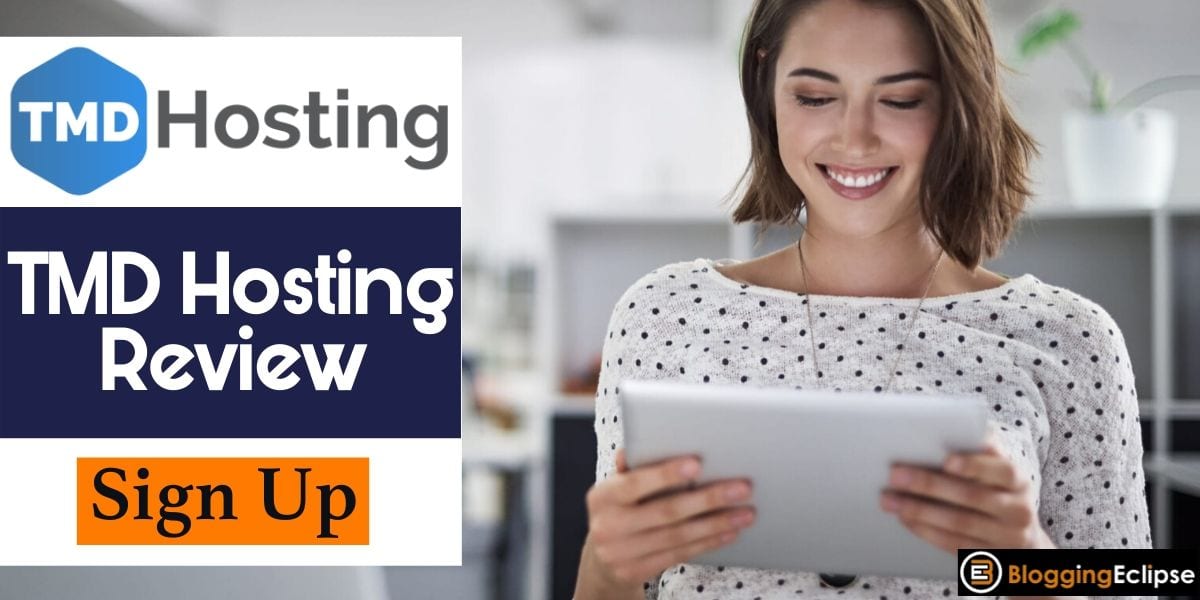 TMD hosting came into existence in the year 2007, and today they host around 300+ thousand websites. It is headquartered in Orlando, US, and offers its services to seven main nations.
TMD launched its cloud sites in the year 2017 with high speed, secure, and redundant data centers. It re-engineered all its mechanism and SSD storage to offer the high I/O performance.
Due to its unbeatable list of features and fully managed cloud hosting, TMD was featured in PC Mag Editor Choice and HostingAdvice.com. They have the friendliest as well as knowledgeable support staff 24/7.365. TMD combines computing and cloud advanced technology to enhance the website's speed by 30X.
TMD serves at seven locations worldwide with its fully redundant datacentres in London, Amsterdam, Chicago, Phoenix, Singapore, Tokyo, and Sydney. Security is the prime concern for any web hosting provider because if any of your data or site gets compromised, you are in big problem.
So, TMD takes care of all the factors that help deliver the best and secure web hosting experience. Now let's explore TMD's various hosting services.
---
TMD Hosting Options
TMD hosting offers the following service to its users:
Web Hosting
Windows Hosting
WordPress Hosting
Reseller Hosting
Cloud Hosting
VPS Hosting
Windows VPS Hosting
Dedicated Server Hosting
Windows Reseller Hosting
Let's have a quick look at the essential web hosting services:
Shared Hosting
Shared hosting starts at $2.95/mo, and is ideal for running a successful website. You will get access to an easy drag & Drop website builder Weebly, along with WordPress, Magento, Open Cart, and 432+ Open source apps.
TMD's blazing fast shared hosting plans comprise of numerous features for both Linux and Windows operating system.
All plans include advanced attributes like Softaculous, Cloudflare, IntelSSD, cPanel, and Spam Experts.
Other standard features include 16X faster page uploads, unlimited email, SSD, bandwidth, free domain, premium support, along with living malware protection, and web-based firewalls. There is a 60-day money-back guarantee on all plans.
Cloud Hosting
The fully-managed cloud hosting offers cutting-edge technology and 2X more powerful functioning. The starting price for cloud hosting is quoted at $5.95/mo, which is ideal for new websites.
Cloud hosting users can utilize 32X fast SSD servers, quick page loading, Intel Xeon processors, and a secure network monitored 24/7/365 by experts.
TMD cloud hosting offers endless possibilities and choices for every type of business. With TMD's instant scaling, data mirroring, ultra-reliable servers, high performing, and customized cloud hosting, every site is fully taken care of.
VPS
Talking about VPS hosting, users get access to military-grade security, a 99.99% uptime guarantee, an isolated environment, spam experts, and free daily backups. You can deploy your fully managed cloud VPS now with a starting price of $19.97/mo.
The Starter plan includes 40GB SSD space, 3TB bandwidth, 2GB DDR4 RAM, premium support, cPanel/WHM, and free setup.
VPS cloud hosting works on 20X faster SSD servers, private and completely dedicated workers, networks, and fully redundant network. Its 100% cloud-based VPS infrastructure is fully scalable with a click of a button so that you pay only for resources you need.
Dedicated Servers
Dedicated servers are entirely designed for faster and powerful websites. You can install anything virtually along with 24/7/365 Linux certified experts. The servers are built to handle any kind of traffic and pressure. The Starter plan is quoted at $79.97/mo along with a 30-day money-back guarantee.
The standard features included in the Starter plan are 1TB Storage (RAID-10), unlimited bandwidth4 CPU Cores, and 8 Threads8GB DDR4 RAM.
TMD Dedicated servers promise to deliver quick deployment (free setup support, and site transfer), top security (web-based firewall and spam experts), and unbeatable connectivity (Dual 10Gbe network, tier-1 connection, and SSAE certified network assistance).
WordPress Hosting
Fully managed WP hosting by TMD also offers irresistible features to start your next winning website. You can start with as low as $5.95/mo and empower your website with great features like unlimited SSD space and bandwidth, one hosted website, free domain, managed WordPress, basic caching, Let's Encrypt along with a 60-day money-back guarantee.
WP hosting will render 16X faster page uploads by combining 3 layers of cache. Your WordPress 4.9.6 is equipped with php7, supported by OpCache, and active WP Super Cache. Moreover, thoroughly organized management plugins are inserted for a hassle-free experience.
---
Open Source Hosting and Services
TMD prefers open-source hosting that helps in widening the whole vision of an ideal website.
PrestaShop Hosting
OpenCart Hosting
SocialEngine Hosting
Dolphin Hosting
Drupal Hosting
Concrete5 Hosting
OSCommerce Hosting
CubeCart Hosting
WooCommerce Hosting
Joomla Hosting
WordPress Hosting
SMF Hosting
Magento Hosting
Services
Blog Hosting
CMS Hosting
CRM Hosting
eCommerce Hosting
Forum Hosting
Linux Hosting
Open-source hosting gives access to ample of extra features that make it an all-inclusive platform for websites. Let's have a quick advantage of the open-source hosting:
Get access to 1300+ free apps, along with more response time and dedicated support.
You can freely install more components in your site to increase functionality and features.
The free installation of compatible templates gives your website a completely new look.
Free and regular app updates help in improving performances, security, and features.
---
Support
TMD helps its users in various ways so that they do not get stuck at any point while building their website. The team is active 24/7/365 days so as o offer support to users as and when demanded. TMD has a live chat, phone calls, and ticket raising options to solve any issue.
They are also actively involved in social media channels like Facebook and Twitter.
There is a separate department to handle different types of queries. They have divided the team into the sales team, technical support, billing department, and reporting abuse or submitting a DMCA. You can either email, call, or submit the ticket as per the mentioned support.
TMD Hosting has a vast knowledgebase dealing with all kinds of questions and queries from the user's side. TMD blog covers all the latest posts on various categories like news, online PR, SEO, tutorials, cloud hosting, security, DIY, and much more.
---
Pros & Cons
Pros
Fully-managed services
Lots of hosting options
Easy to use interface
30-60 days money-back guarantee
Good offers for new subscribers
Ready website building with Weebly
Robust customer support
Blazing fast servers
Reliable and secure hosting
Clarity on server restrictions
Active customer support
Cons
Little expensive
Renewal charges are also high
Regular Cloudflare plans only
Automatic backup feature can be improved
---
🌟 TMD Hosting FAQ
Which control panel is used on TMD Hosting?
All Linux shared hosting plans are driven by the cPanel control panel, which allows full control over hosting accounts.
What about SSH access for the account?
SSH is not offered by default. If you still need it, raise a ticket mentioning the same, and the support staff will help you with the required info.
How to use a free SSL certificate for a website?
Their Business and Professional plan include SSL certificate by default, and you can activate it free of cost by just submitting a ticket to the technical staff.
What about the additional level of security for a website?
All shared TMD hosting plans come with in-built security measures and multi-level Bitninja data safety. If you require additional security, you can install SSL by Let's Encrypt absolutely free.
How much time will it take for setting up an account?
The setup will start once you are done with purchasing processing. It will not take too much time, and you expect the whole process to end up in less than 20 minutes.
---
Conclusion: TMD Hosting Review Updated 2023 | Should you go for it?
TMD hosting is an affordable hosting option for beginners, but remember, it is not a cheap one. The number of features it is offering to its users will never allow them to compromise on the essential components or attributes.
If you are looking for a fully managed cloud hosting with speedy and secure SSD servers, quick page loads, redundant data centers, and premium support, then TMD hosing will fit your requirements. Also, TMD hosting deals with every hosting options so that the user can upgrade and scale at any point in time.
No doubt, TMD will face tough competition with the big giants in the market like GoDaddy, A2Hosting, and others, but with the suite of superb features and uncompromised customer support, it will lead the market by example.
If you or your friends are looking for a fast and reliable managed cloud hosting service, then TMD will offer promised results in building their online career.
If you have any questions in your mind, do write in the comment section below.😊