Are you willing to use Instagram stories for your business promotions? Meet – Inflact‌, The complete ethical Instagram marketing bot with 2X powerful conversions. And our Inflact Review would help you to achieve it with it.
Social media is connecting people across boundaries. Even businesses are flourishing because of the organic reach they are getting from these sites. Instagram is one of the most in-demand social media platforms, and one can do a lot by leveraging the right ideas.
But there are some features that Instagram still lacks! Here is where Inflact‌ comes to serve the purpose. If you are new to the platform, you might be searching for tips and tricks to grow. And Inflact‌ has everything one needs, be it from auto-posting to generating hashtags!
Inflact‌ got popularized lately, but it is now one of the popular promotion services. One can grow their Instagram account and can save a lot of pennies. In this article, we will cover all the known and unknown facts about this fantastic service, also, in the end, we will give our opinion about whether Inflact‌ is worth using?
Check our honest ✅Inflact‌ Review updated for 2023 at last that includes its detailed analysis. We have also shared an exclusive Inflact‌ coupon code for you to get a 50% off deal. So let's get started!
---
Detailed Inflact‌ Review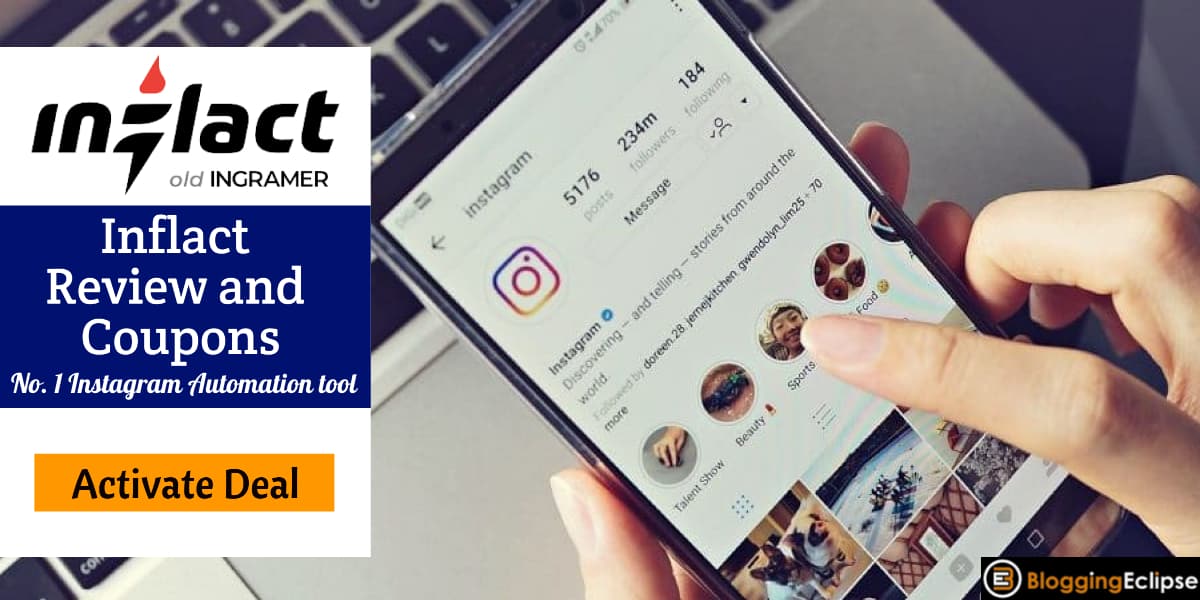 Inflact‌ is an Instagram promotion service for any business domain. As a user, you will get a good reach and likes organically. This platform works over various PC and smartphone versions. All you have to do is signup and connect your Instagram account.
What we found interesting about Inflact‌?
The fascinating part of Inflact‌ is how it applies artificial intelligence algorithms to get the right result in a bare minimum period. The tools work precisely in the way to get a lot by your account.
Another exciting offering of Inflact‌, which we liked, is the VPN service. Data security means a lot nowadays, but the Inflact‌ secures your personal information while you are online. The exact cost of the VPN service is $10.
The list does not end here; there are many more features that have pros and cons. So, let's dive deep into the details and figure out whether Inflact‌ is up to the mark or not?
Inflact Modules
Inflact has three modules that have their own set of features. Following are the modules:
Promo Module: This module is a smart AI-based system that would drive potential clients/followers to your account via targeting them.
Direct Module: It is a fully-fledged CRM for Instagram where you can keep detailed data about your clients and manage bulk and automatic messages to them.
Posting Module: It is a scheduler for Instagram content that comes with a smart feature, "Auto-updated description."
Promo Module by Inflact
Connecting your Instagram account to the Promo module will automatically interact with the accounts you set as targeted ones. This would result in users checking your accounts, and if they like your products or content, they might become your customers or followers. This module is simply smart enough that it never interacts with random people. Following are the three methods that you can use for targeting.
Hashtags: The system engages with those who use specific hashtags. Hashtags are a great way to identify and stay connected with interest-specific content and with the right accounts.
Locations: Inflact is a smart tool that would boost activity in those locations which you choose as targeted ones. If you wish to sell your goods for the UK market, it will find people by the UK geotags.
Usernames: This system would watch, like, follow/unfollow these users along with their followers. This technique is really handy when you research your competitor's usernames to interact with their followers, who can be your potential clients.
Direct Module by Inflact
This module is not just a desktop messenger but a CRM system that is beneficial for you to manage your business on Instagram. You can call it your assistant that would boost sales by just one message which you can plan well in advance, and it would be automatically sent to all your potential clients. Following are the advantages you get with this module:
With this module, you don't need to be available 24 hours a day to answer similar queries. The Pre-plant would reply for common issues and also link them to your website so all the interested people can contact you hassle-free.
You can increase your revenue by sending bulk direct messages out to your connections in order to create nurturing relationships with clients.
Your welcome messages provide a means to quickly create an intimate relationship with new followers. With a discount offer, they can be stimulated into making that first purchase.
Most importantly, all your Instagram customer base is organized. You can use address fields, labels and notes to collect all your client data in one place. You get a search bar with this tool by which you can enter keywords to find people.
This module can be the perfect solution for all those businesses and people who need a direct inbox to make money and build a brand image.
Posting Module by Inflact
As the name goes, it can just be a convenient scheduler for your Instagram. Planning your post offers you the following benefits:
When you think and schedule a post every day, you eventually don't have to think about what to post every day. You can plan images, stories, videos carousels. You can also schedule a post once or twice a month.
You can also post edit and modify captions from the desktop after publishing.
All your descriptions will be updated automatically. You can use up to 90 hashtags with this module. By doing so, you can increase your reach to many accounts organically.
---
✅Exclusive Inflact‌ Discount Coupon 2023 (💯 Working)
Inflact‌
is an Instagram promotion service for any business domain. As a user, you will get a good reach and likes organically. Well, the deal is you can save yourself a lot on Inflact.
---
What are the features Offered by Inflact‌
There are many claims by Inflact‌, that it is a must to grow an Instagram profile. You can set up a campaign and target the audience or enable various filters. Below is a list of features and their pricing, along with a detailed review of each.
🌌 Auto Promotion Service
Through the Inflact‌ promotion service, one can automate all the activities like story viewing, liking pictures, and following people. This helps the user to target the right audience.
Also, you can choose how many numbers of likes you want to leave for each profile. Inflact‌ provides a lot of flexibility when it comes to promotion.
If you are using this tool to target the audience, it allows you to like people according to their locations. You can even filter the audience according to hashtags, gender, and language.
For security concerns, Inflact‌ allows you to blacklist a person who is inappropriate to avoid further interactions. In all, we are in favor of this feature because of its unique offering. The pricing to use this service is $57, and it's definitely up to the mark!
#️⃣ Hashtags Generator
The only organic way to boost reach over Instagram is by hashtags. Hence, this feature is a must-have for individuals who are on the platform for personal branding or business. The hashtag generator by Inflact‌ is more popular than any other feature, and we know the reason why?
You can quickly generate hashtags through post URLs or keywords. There are language choices available, and the tags are divided according to their popularity. Hence, you can easily sort a relatable one and click on it to get detailed analytics. As users follow many of the hashtags, the chances of your post are likely to appear high. By hashtag generator, you can discover various hashtags and use them.
The hashtag analytics by Inflact‌ gives insights about the hashtag difficulty, posts per day, and the overall number of posts. Overall, this feature can give you lots of benefits, but as a user, you should know how to monitor the right tags.
Benefits of using Hashtag Generator
You can input up to 5 keywords and get diversified results. You get related hashtags suggestions as well.
You also get hashtag analytics by which you can view recent and top posts in order to understand if the content in the hashtag gallery is relevant to you.
It would also help you to understand the competition and whether it is tough in that particular gallery.
The Green hashtags are the ones that are suggested by Instagram and are also the ones usually used in a post. By using this, you can easily copy them, while on the app, you cannot see the relevant ideas.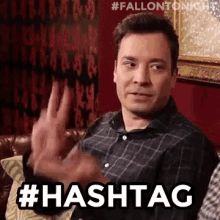 You can use this hashtag generator for other social media sites. The cost of the hashtag generator is $34 per month.
📲 Smart unfollow
Inflact‌ follows a mass of individuals that may not be relatable to your account. Hence, you can use this smart unfollow feature to filter the audience. The smart unfollow feature has our thumbs up because of its automated approach.
You can set up criteria as mentioned in the first feature, and then let the smart unfollow do its work snappily!
📶 Detailed Statistics
Analytics is essential for growth in any business. You have to keep an owl's eye on every trend and focus more on the low points. Hence, Inflact‌ has this amazing feature that gives clear statistics about the followers, likes, comments, etc.
You can go for statistics by Inflact‌ to make tweaks that will help you to improve your performance. This will help you to grow your account faster.
🏹 Instagram Direct
The Instagram chat by Inflact‌ is an amazing tool one should have for their business to increase engagement. You can send automated messages to the mass account with a single tap.
One messenger for all is very convenient if you are using multiple accounts. There is also a message search feature, which lacks on Instagram. The sidebar has information about different accounts through which you can dig out the details.
The label chat feature by Inflact‌ allows you to mark a particular chat with a color. This will help you to recognize individuals as the chat box will look differently. Another feature we liked the most is the fast replies through which you can build a good relationship with your customer.
If you run a business, then this feature has a lot to offer. The pricing is $29, which is affordable as it would give good returns.
⏬ Instagram Downloader
This is the most awaited feature every Instagrammer wishes for. Basically, with this feature, you can download pictures of your competitors, stars, and loved ones in high quality.
So if you are following a fan page for a long time and are tired of taking screenshots, then this is a boon for you.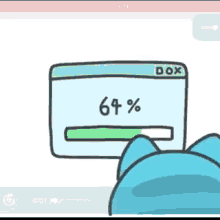 Not just pictures, you can even download videos, stories, highlights, and IGTV videos. The photo you will save will be of high quality and full screen. And all these fantastic features are just for $4, absolutely a win-win deal for everyone!
💻 Profile Analyzer
A profile analyzer is a free tool by Inflact‌, giving lots of benefits if used properly. You can use this tool to spy on an account or to get some ideas from well-established business accounts.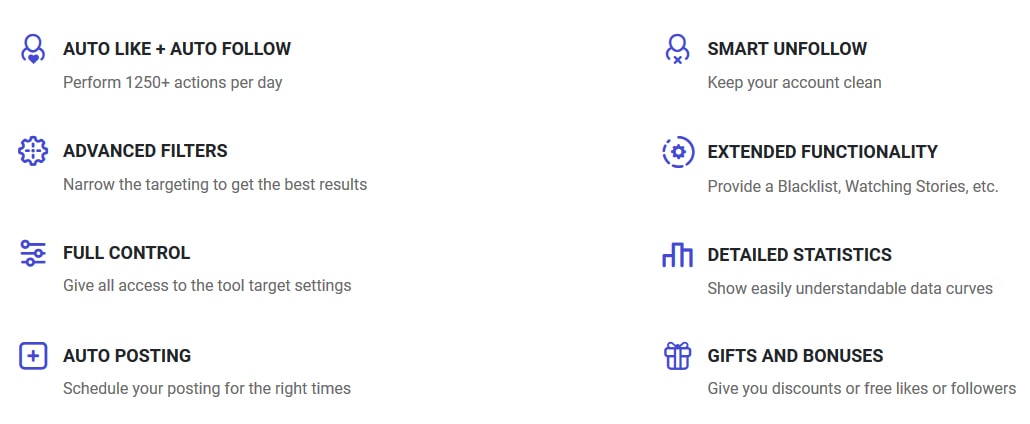 You can look for the number of followers and the number of posts in an account. The engagement per post is displayed through infographics, that is readable and easy to understand.
Try to get the best out of the profile details through this tool. Search for the hashtags and comments they are using, and try it on your posts, because it's all for free!
📃 Instagram Post Scheduler
Managing and maintaining the consistency of posts is difficult. This Instagram post scheduler tool by Inflact‌ will help you to plan and schedule your posts and stories.
You can also create and edit photos, videos, and carousels before posting. Save the post as a draft or schedule it, depending on your comfort. If you have forgotten to add a hashtag or your description is missing something, you can update it up to 3 times.
The time zones allow you to look after the timings by which you can schedule your post. In the end, this feature is useful to target the right audience under $18.
💰 Affordable Pricing
There is no free trial option by Inflact‌, but you can still go for demo sections available for every feature. If you want to try the Inflact‌ tool, then the 1-week package is just € 3, covering some useful features.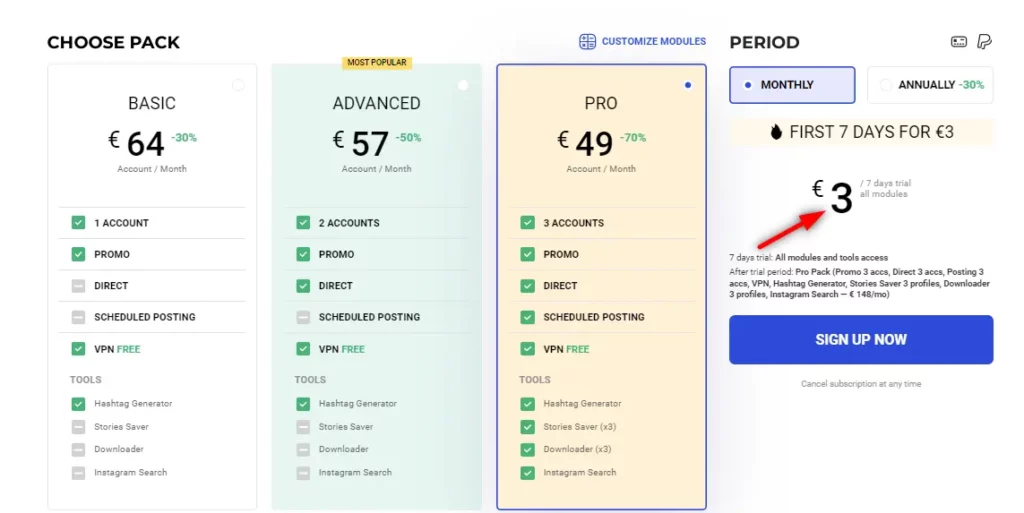 There are multiple discounts offered to the user throughout the year. If you are looking to buy a cheaper value package, then getting a coupon will be a better deal!
---
Benefits of using Inflact‌
The best part of Inflact‌ is the features themselves. But as a user, you should know how to make the best use of every feature you have bought. We recommend the following features that will benefit you in every way out:
Instagram direct feature to have interaction among the target customers and upgrow skills.
Hashtag generator for getting the right hashtag and reaching to the right audience.
Instagram post downloader to download high-resolution posts of competitors.
Instagram profile analyzer for strategizing your own Instagram profile.
Scheduled posting for analyzing the time zones and posting photos accordingly.
Pricing Plans offered by Inflact
By using Inflact, the company says that you could achieve 6-figure sales on Instagram with their tools. Keeping in view of the Inflact features, its pricing plans are also unique. They offer their clients a monthly subscription, but their pricing points depend on what features you're looking to get the most use out of. You can also upgrade the package from your dashboard. Inflact offers you customize modules as well as fixed plans which you can choose from. You get a 7-day pro-access at $3.
The Basic Plan comes at $72 account/month. In this Plan, you get only 1 account along with the promo. While in the Advanced plan, which comes at a $65 account/month, you get 2 accounts along with promo and direct module. While in the Pro Plan, you get all the modules and all the tools. This plan comes at $56. VPN comes free in all the plans.
Top Inflact Alternatives
There are as such no issues with Inflact. In fact, it has got many positive reviews on platforms like Trustpilot, Sitejabber and bestproxyreviews.
But also, there is nothing wrong with having a few different options up your sleeve in case you need to quickly grow your Instagram profile, and there are various different ways you can use to do this.
Let's have a quick look at a few of the alternatives of Inflact.
Inflact vs Flock Social
Flock Social is one of the highest-rated social media management companies that offers its customers highly effective software for Instagram to help them grow their accounts and close more sales. It is a company that has been recognized as the leading social media consulting firm due to its proactive approach to boosting customer engagement.
The services provided by Flock Social will help your account to grow with no spam. Using this tool, you can get more targeted followers who will positively engage with your posts. When they convert into buyers, it's a great win-win situation. It does claim that it does not use bots, but one cannot be sure to ascertain the truth in regard to this.
We have researched about it and found that many marketers do use it to grow their accounts. This software has two pricing plans to choose from. The first one is known as 'Instagram Rising Star,' which comes at $49/month. At the same time, the other plan is called 'Instagram as a business,' which will cost you $99/month. So as you can see, it is relatively cost-effective when you compare it with Inflact.
Inflact vs Nitreo
Nitreo is a set of Instagram growth tools that are designed to help you grow your account organically by engaging with the appropriate audience. According to Nitreo, they say that they use a combination of real smartphones and AI. But when you actually look deeper, they do use automation but are slightly different from other tools in the market. It does not seem to ban people.
The unique fact about this tool is that Humans supervise all the operations. They do so because they want you to get genuine followers interested in your content. It offers features like Automated Engagement, Targeting Options and Account Manager. Along with this, if you compare the pricing plans, it does have cheaper plans, but it has fewer features than the ones offered by Inflact.
---
🌟 Inflact‌ FAQ
✅What is Inflact‌?
It is an Instagram bought that helps you to get real followers and likes. It uses Pro targeting filters like a hashtag, location, and username targeting.
👉🏻What tools does Inflact‌ provide?
To grow your Instagram account, it offers three primary smart tools.
1 Promotion by auto like/ follow/ unfollow
2 Auto Direct Messages
3 Scheduled Posting
✅What is Inflact‌'s refund policy?
Inflact has got many positive reviews from most of its users, who are generally satisfied with their purchases. Inflact‌ guarantees 100% money back if you are not satisfied with their service within 2 weeks.
🔥Does Inflact‌ provide any discount coupons?
Yes! Inflact‌ provides a unique promo code that you can use to get a 50% off deal. To get a discount on Inflact‌, you can easily use our exclusive Inflact‌ coupon code "INCOUPON" to get a 50% off discount.
✅Is Inflact‌ ethical to use?
Inflact‌ is 100% legit and ethical to use. It does not violate any of Instagram's rules and regulations. In fact, it helps in organic growth and increases your Instagram presence by 2X. Inflact‌ has got over 500+ authentic reviews on Trustpilot.
✅How to use the Inflact‌ discount coupon?
Use the Inflact‌ coupon "INCOUPON" or "AFFCPOUPON10" to save up to a 40% discount on numerous Inflact‌ modules and billings. These are the best exclusive Inflact‌ discount coupon available on the internet.
✅Does Inflact offer a Free trial?
Unfortunately, Inflact does not offer a free trial. If you are someone who is new to the world of Instagram growth and automation, you will find it a bit difficult as you would have to set up all its features on your own, which can be a daunting task.
✅Does Inflact work on all devices?
A really big advantage of Inflact is that it works on all platforms. Be it android, IOS or iPhone and Windows, Inflact works on all of them. That's because the dashboard of Inflact is stored in the cloud, and you can access it from anywhere. It doesn't matter whether you are using your phone or desktop; you can log in from anywhere and adjust the dashboard features accordingly. Any changes made would be directly get saved in the cloud
✅How to change the module in Inflact?
If you wish to change your module, you can either unsubscribe from the existing one and choose the one you want or just update your subscription. All your existing paid days will be there in your account and will be recalculated following the new module. After this, you would be able to see the activated module and the number of active accounts. You can also make payments from this page and set the number of accounts you want to keep active promotionally.
✅Is there any Auto Billing policy in Inflact?
Yes, there is! You have been subscribed to auto rebilling every month when you make your first payment. If you wish to discontinue this, you must cancel your subscriptions before your paid period expires. For this, you need to go on to the payment page and click on auto-renewals and then unsubscribe.
✅How to add another account in Inflact?
You can easily add another account in Inflact. To do this, you need to Open settings. Then click on accounts, and you will find an option to Add an Account. After this, provide credentials and do verify your Instagram account. Your account should minimally comply with the requirements for the Promo module.
✅How can you delete your account with Inflact?
You can delete your account with Inflact in Three easy steps:
1. You need to open the settings which are in the upper right corner of the screen.
2. Then choose the menu item Accounts.
3. Then click on the trash icon which appears in front of the account you need to delete. That's it!
✅How to verify your email with Inflact?
Just after registering in Inflact, you get a confirmation email. You got to verify it to get yourself verified. In case you don't receive a confirmation email automatically, you can press the "Resend email" button, which is on the top of your dashboard.
---
Conclusion: Is Inflact‌ worth using in 2023?
As far as safety is concerned, the Inflact‌ website is HTTPS secure, and there are no hidden costs in the pricing. So to answer the question, "Is Inflact‌ worth using in 2023?" We hope you have found an answer with our Inflact Review.
A strategy is an important factor in growing or building any business over social media. Inflact‌ is the best tool because it has every feature required to grow organically. So if you subscribe to any of Inflact‌ pricing plans, you will surely get higher returns and better outreach of your Instagram account. Hence, Inflact‌ is worth using in 2023!😊